Top 10 Global Liquid Filling Machine Manufacturers:The Complete Guide In 2023
Nowadays,liquid products from all kinds of industries are filled into bottles or jars,such as beverages,medicines,chemicals,sauces,etc.These products are filled into containers by the help of liquid filling machines,how about using liquid filling machine in your industry?It will largely help you in business.
But,it is not a simple task to find good liquid filling machines cause there are different kinds of machines and various manufacturers of them.This article will introduce the top 10 liquid filling machine manufacturers all over the world to you,and introduce their different products,help you choose your proper liquid filling machine.
| | | |
| --- | --- | --- |
| Rank | Manufacturer | Headquarter |
| 1 | Cozzoli Machine | USA |
| 2 | Volumetric Technologies | USA |
| 3 | Accutek | USA |
| 4 | Allpackchina | China |
| 5 | BellatRx | Canada |
| 6 | Filling Equipment | USA |
| 7 | Universal Filling | UK |
| 8 | Lodha International | India |
| 9 | Brothers Pharmamach | India |
| 10 | Unitech Engineering | India |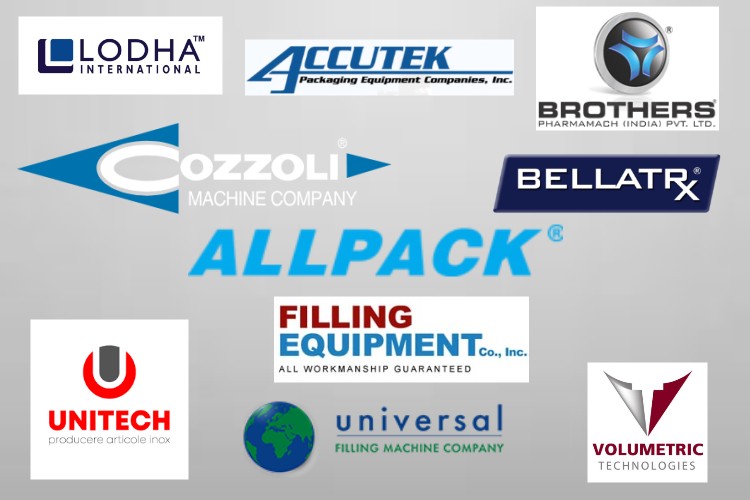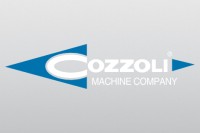 Company Background & Information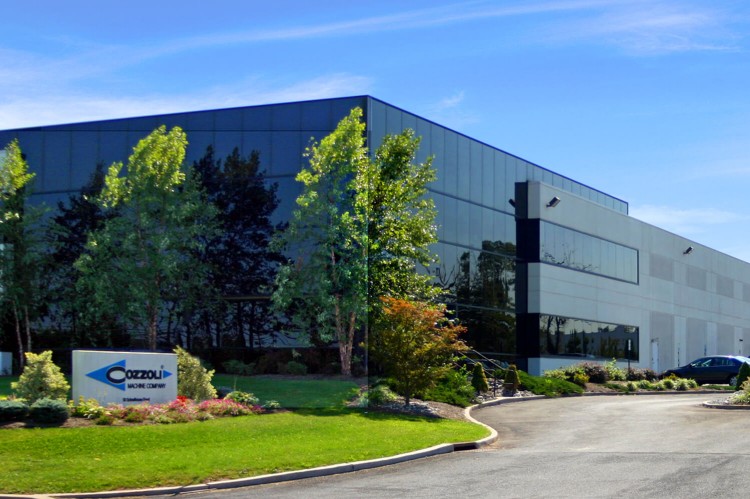 Cozzoli Machine was established in 1919,the history of this company is even over a century,in the past nearly one hundred years,it devoted itself to bottle filling and packaging industry and made outstanding achievements in this field.
Now,Cozzoli Machine can provide a complete series of bottle packaging equipment and give customers reliable packaging solutions.
Key Products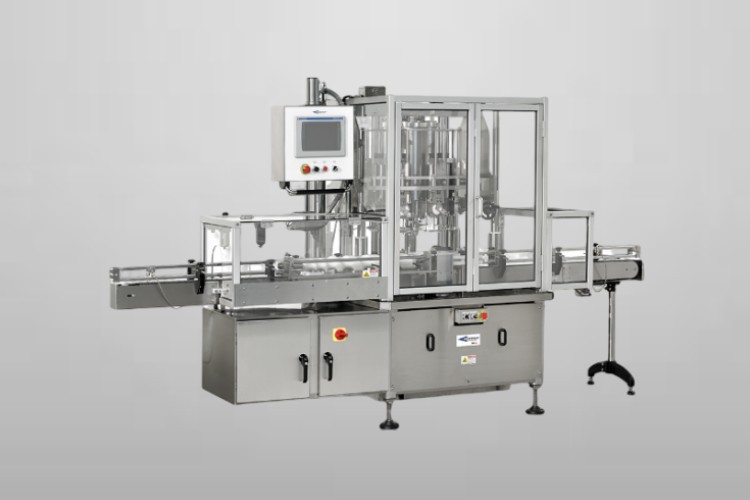 RPF – Rotary Liquid Filling Machine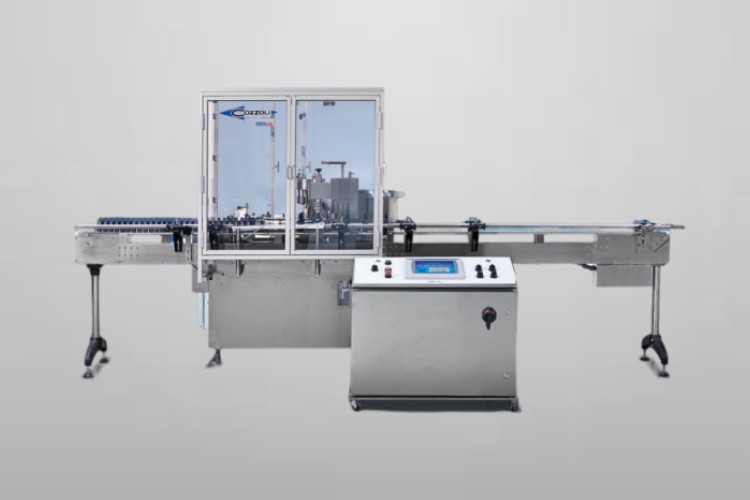 RM Series Liquid Filling Machine
The liquid filling machines which are offered by Cozzoli Machine take advantages of high speed,flexible and reliable,they are suitable for all kinds of containers and filling various liquid products that at different viscosity.Moreover,the liquid filling machines can be customized and designed according to your requirements.
Cozzoli Machine constantly research and develop advanced technologies to applied in its machines,and it keeps on innovating and upgrading its machine,therefore,it is a good choice for you.
It is no doubt that Cozzoli Machine has accumulated abundant experience in the past one hundred years,and it has a good reputation in packaging industry.
Cozzoli Machine provides machines to a wide range of industries such as pharmaceutical, cosmetic, biotech, food, chemical and beverage industries,and its machines are sold to all over the world,the quality is guaranteed.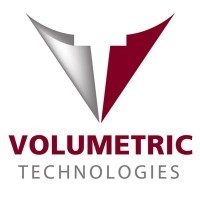 Company Background & Information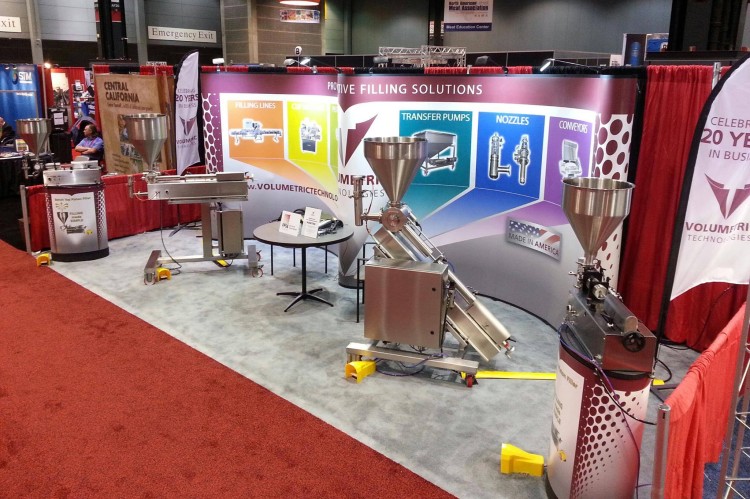 Volumetric Technologies was founded in 1994,it is a family-owned company which focuses on liquid filling machines.The company aims to provide high quality liquid filling and packaging machines,and it keeps long-term cooperation with its customers,to realize cooperation and mutual benefits.
Key Products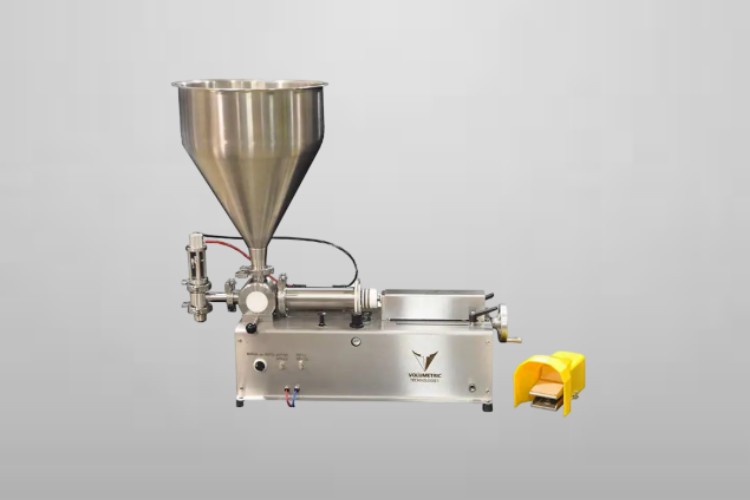 Bench Top Liquid Filling Machine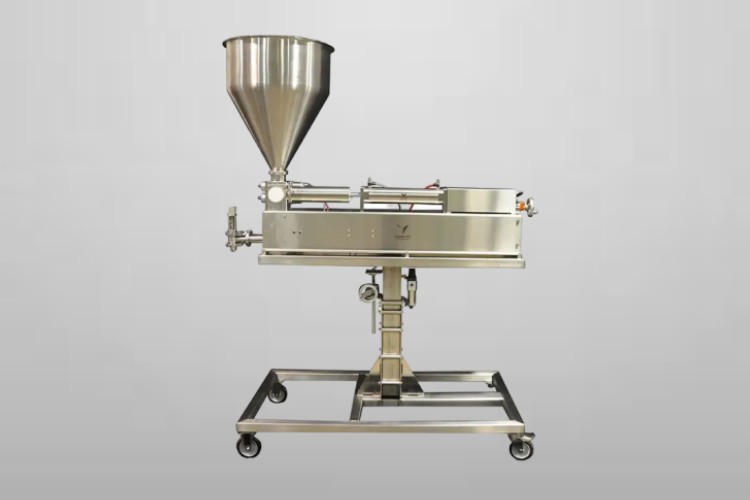 2000 Series Liquid Filling Machine
The liquid filling machines of Volumetric Technologies have high speed and high precision,and they are easy to operate.Meanwhile,the sizes of these machines are not to large,so they are convenient to deliver and carry,and they will not occupy too much space.
As is mentioned thatVolumetric Technologiesestablishes good cooperation relationship with its customers,the company generally cooperated with others in long-term,which is very reliable.
The company aims to produce top quality liquid filling and packaging machines for customers,and it does have the ability to meet customers' expectation.
Volumetric Technologies does not only serve for packaging industry,no matter what industry you come from,so long as you have liquid packaging demand,the company can come up with satisfied packaging solutions.

Company Background & Information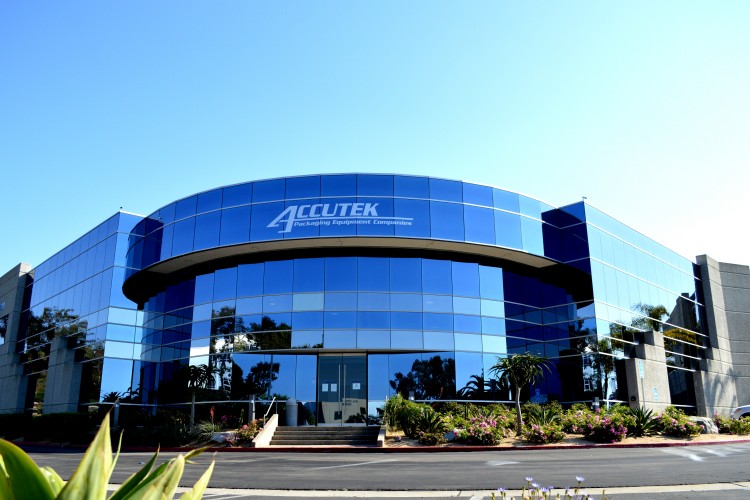 Accutek is one of the most leading filling machine manufacturers in America,it was founded by a entrepreneur and his two sons in 1989,besides filling machines,the company also provides capping machines and labeling machines.
From 2001,Accutek began to purchase other companies to expand its business landscape,and until now,it is still expanding.
Key Products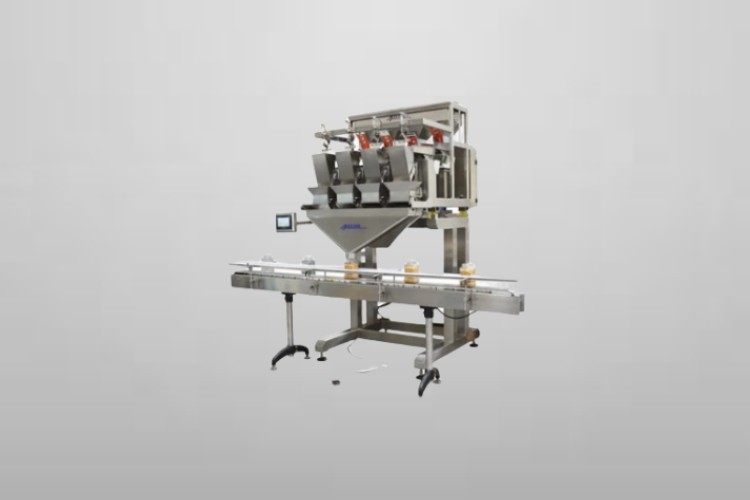 Vibratory Weigh Liquid Filling Machine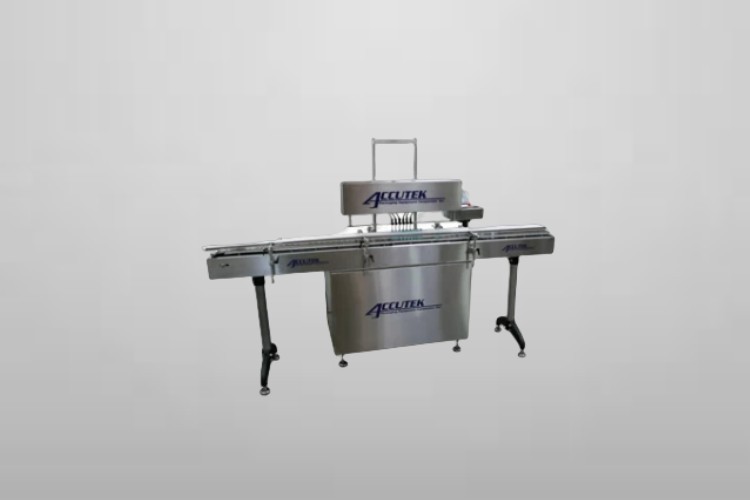 Automatic Liquid Filling Machine
The liquid filling machines of Accutek have hard stainless steel frame,they are durable and does not easy to be damaged.The machines are different models which have different number of nozzles.Some of them have four roller wheels,which make them convenient to be moved.
Accutek takes provide high quality and easy to use packaging equipment to customers as its mission,and it also send machines to customers timely,for the purpose to help customers'businesses.
Accutek innovates and upgrading its machines all the time,however,although the technology is upgrade,the price will still in fair and competitive level.
The packaging equipment that are provided by Accutek have modern designs,they look high end and advanced,which is fit to the development of the era.
Accutek gives good customer service,the machines can be customized according to customers'unique requirements,the engineers will discuss with customers in detail,to give them plenty of technical support.

Company Background & Information
Allpackchina has been established for about 12 years,it is a famous packaging machines manufacturer and supplier of China,it provides a variety of machines which including but not limited to liquid filling machines,various sealing machines,strapping machines,vertical&horizontal packaging machines,etc.
Key Products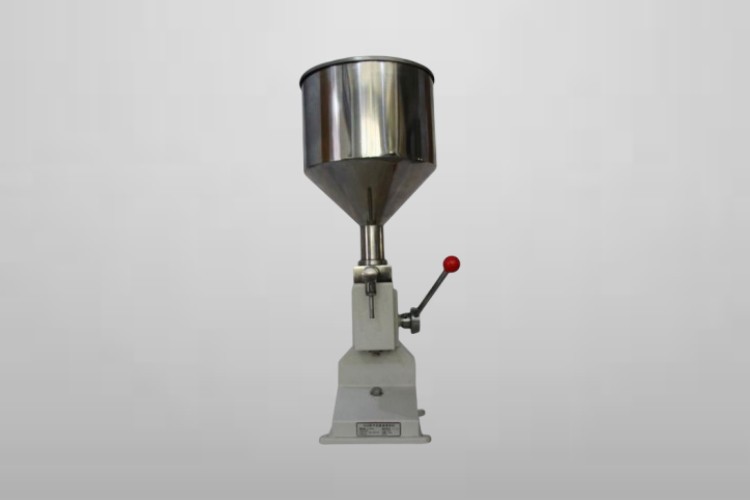 Allpackchina Manual Liquid Filling Machine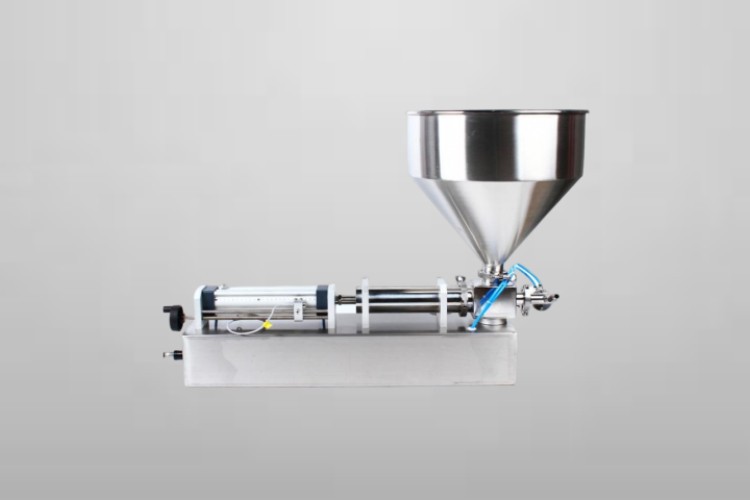 Allpackchina Pneumatic Liquid Filling Machine
Allpackchina liquid filling machines are designed compact and portable,they are made of food grade stainless steel,which means that they are durable and hygiene.The machines are flexible and easy to operated,meanwhile,they are versatile,can be used to fill all kinds of liquid products.
Besides liquid filling machine,Allpackchina also offers sealing machines,labeling machines and other packaging machines,which can help you realize flow line production.
Allpackchina possesses comprehensive production infrastructure, strong technical support, strict management and good customerservice.
Allpackchina regards customers'demands as their vision,the company aims to provide customers with perfect packaging equipment and packaging solutions in the long term.
Allpackchina has a team of experienced engineers,who make the largest effort to research and develop high level machines,the quality of the machines is absolutely believable.

Company Background & Information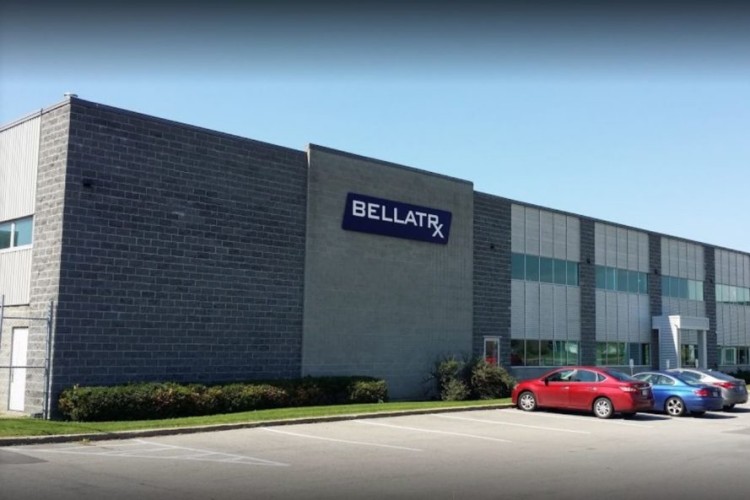 BellatRx was started in 2002,until now it has been 21 years,it is one of the global leader in the packaging industry,it has a complete packaging lines, which includes liquid filling, capping, labeling, inspection and recovery systems,can quick help people resolve their problems.
Key Products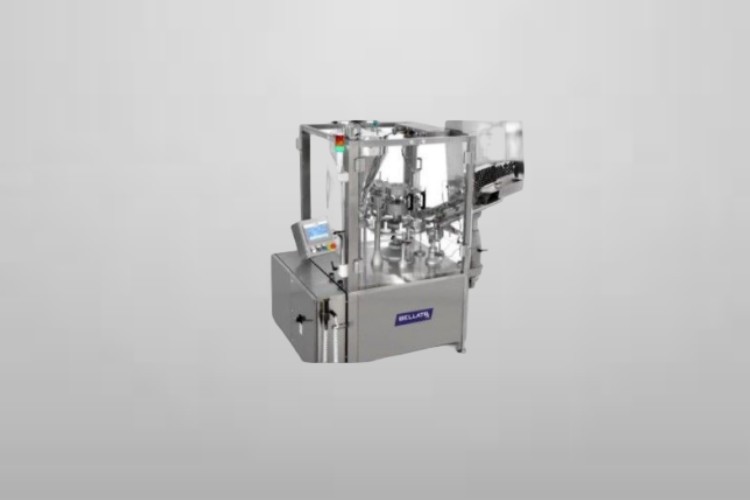 Tube Filling Machine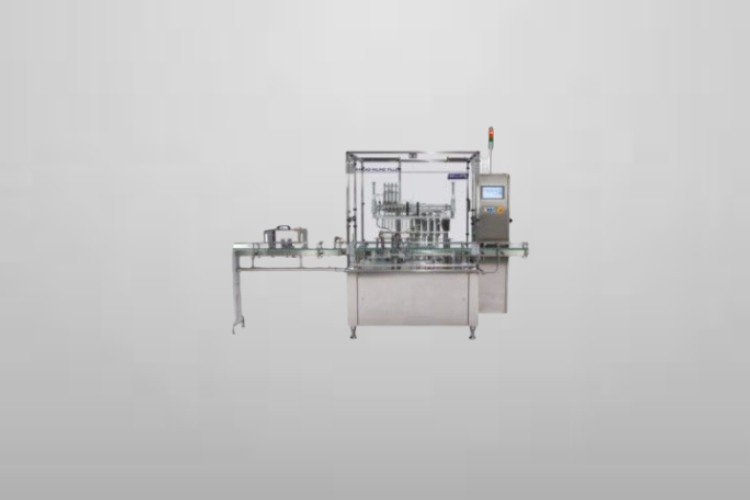 Inline Liquid Filling Machine
BellatRx provides a full range of fully automatic and semi automatic filling machines,which belong to different types of liquid filling machines,can fill various of non-viscous and viscous liquid products.The company adopts the most advanced servo-driven technology in these machines,which makes them have better quality.
BellatRx has 20 years of experience in liquid filling field,and it has different types of liquid filling machines,can meet customers demands in the largest degree.
BellatRx always tries its best to innovate new technologies,to create world class liquid filling machines which are more perfect than customers'expectations.
BellatRx focuses on customers' demands,it put customers in the first place,it communicate with customers regularly,to achieve long-term cooperation.
BellatRx insists of honest trade,the company respect its partners,so it has a good credit in the industry,it is worthy to trust.


Company Background & Information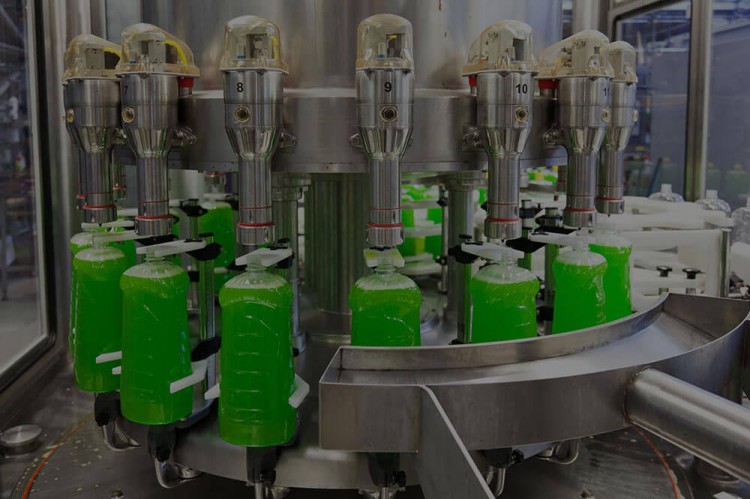 Filling Equipment was founded in 1959,it has helped customers from all over the world since its foundation,help customers resolve their packaging problems.The company provides all kinds of liquid filling machines,such as oil filling machine,wine filling machines,cosmetic filling machines,piston liquid filling machines,etc.
Key Products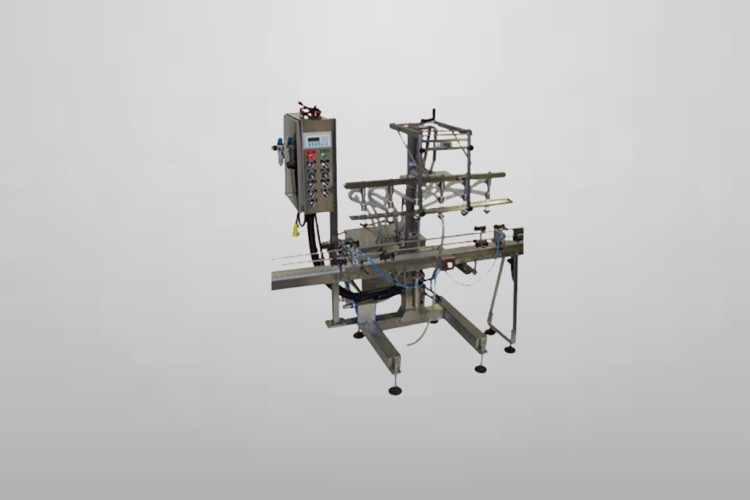 Filling Equipment Semi Automatic Liquid Filling Machine
As is mentioned that Filling Equipment provides a variety of liquid filling machines,in terms of automation and in terms of application.These machines have all stainless steel frame which conforms to all kinds of quality certifications,they can help you fill liquid products into containers fast and accurate.
Filling Equipment has a long history which is about 64 years,and it produces liquid filling machines specialized,which means it is quite professional in this field.
Filling Equipment provides good after-sales service,it will maintain and repair your machines regularly if you have this demand.
Filling Equipment can resolve all kinds of filling demands,provide you the most proper liquid filling machines,and these machines will be affordable for most of people.
Filling Equipment's liquid filling machines are widely applied to fill chemicals, cosmetics, food, processing, juices, nail polish, perfumes, cleaning supplies, edible oils, household products, lubricating oils, paints & coatings and personal care products,the company has accumulated high reputation.

Company Background & Information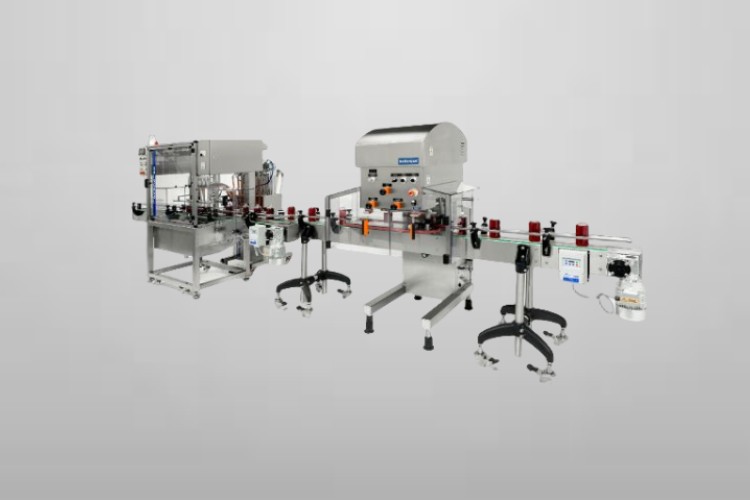 Universal Filling is an expert in manufacturing and exporting liquid filling capping equipment which began its business in 1976.The machines produced by Universal Filling have been sold to over 85 countries around the world,and its representatives cover all continents.
Key Products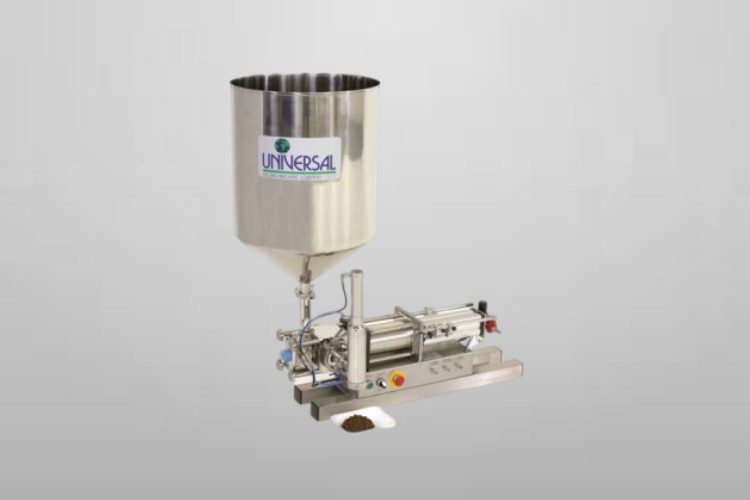 Single Head Semi-Automatic Volumetric Depositor Machine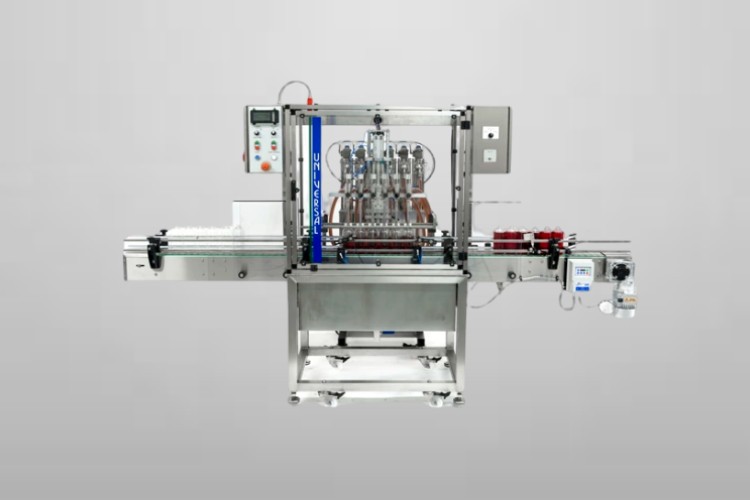 Fully-Automatic Volumetric Liquid Filling Machine
The liquid filling machines of Universal Filling are generally more advanced than others,they have larger cylinder,faster speed,can deal with liquid products which have larger particles.In addition,these machines are easy to clean,maintain and operate,and they are suitable for filling all kinds of containers.
As is mentioned that Universal Filling have exported machines to over 85 countries,and it has representatives all over the world,so you can conveniently buy its machines wherever you are.
Universal Filling possesses a lot of experience in producing liquid filling machines and capping machines,when you have problems in this filed,the company will help you resolve them professionally.
The machines of Universal Filling are flexible and versatile,they are widely used in various industries,therefore,no matter what industry you are in,you can get help from this company.
Universal Filling takes importance of customer,it provides high quality machines and excellent pre-sales and after-sales services.

Company Background & Information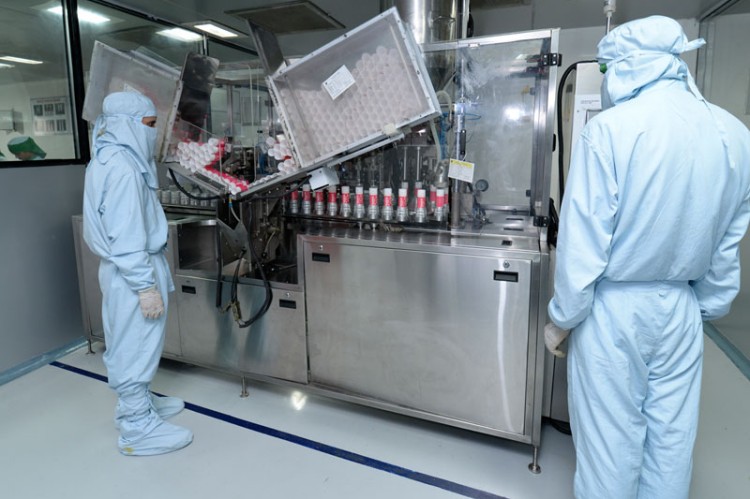 Lodha International is one of the leading and largest packaging machine manufacturers and exporters in India,it was established in 2008,although its history is only 15 years,it has developed rapidly.
Lodha International provides plenty of machines,such as liquid filling machines,cap sealing machines, sticker labeling machines and other packaging lines.
Key Products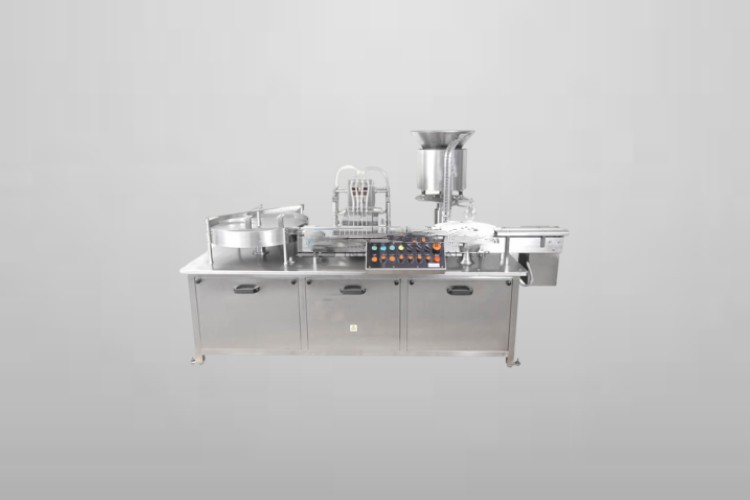 Aseptic Liquid Filling Machine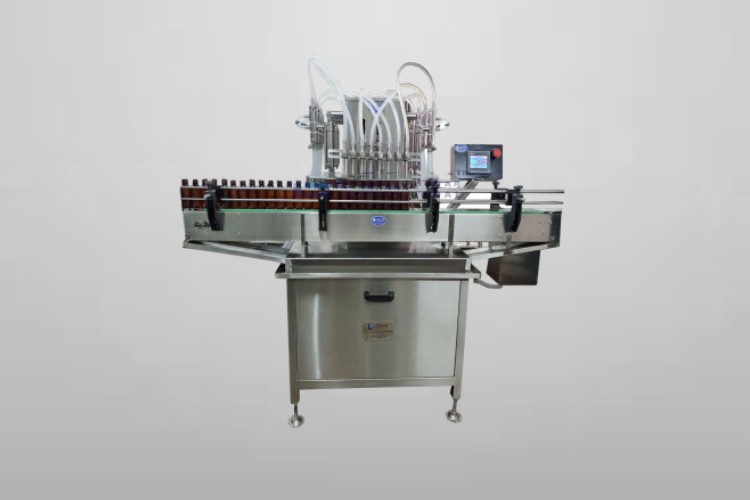 Automatic Liquid Bottle Filling Machine
The liquid filling machines of Lodha International have high production capacity,which can up to 120 bottles per minute.And these machines are totally made of high level SS304 and SS316 stainless steel,which guarantee the quality and durability of them.
Lodha International pay attention to the quality and reliability of its packaging equipment,and keep on innovating,constantly improve its machines.
Lodha International provides packaging solutions to customers based on the principle that it need to simply and improve the packaging process for people.
The workshop of Lohda International is hygiene and full equipped,which can guarantee the  machines which it provides to you are sanitary,safety and high quality.
Lodha International has a team of outstanding staffs,who are responsible and experienced,to provide customer professional solutions and comprehensive services.
Lodha International is highly recognized by the whole industry,and its machines possess ISO 9001 certification,cGMP and CE certifications.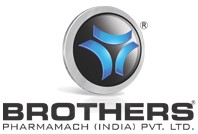 Company Background & Information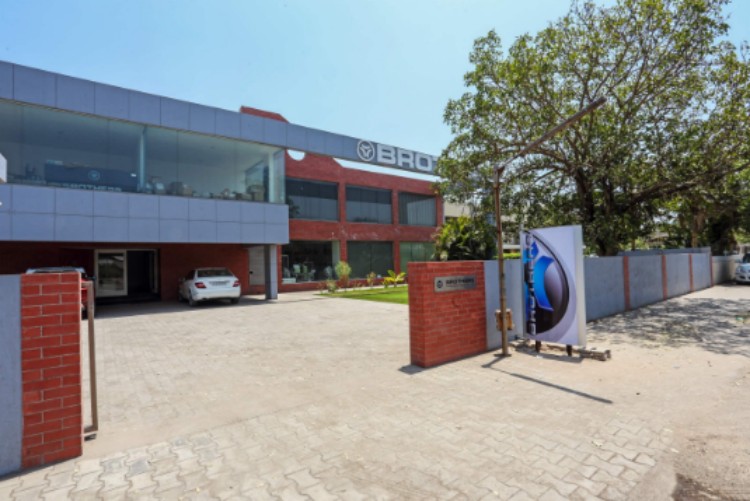 Brothers Pharmamach was founded in 1965,it is one of the largest packaging machine manufacturers and exporters in India which provides a large amount of different types of machines.The vision of this company is commitment to excellence,it has many representatives in the world,can offer service to more people.
Key Products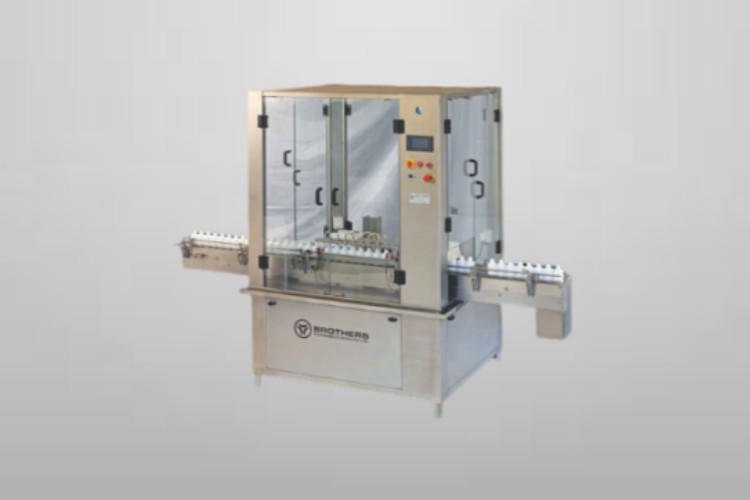 Automatic Eight Head Liquid Filling Machine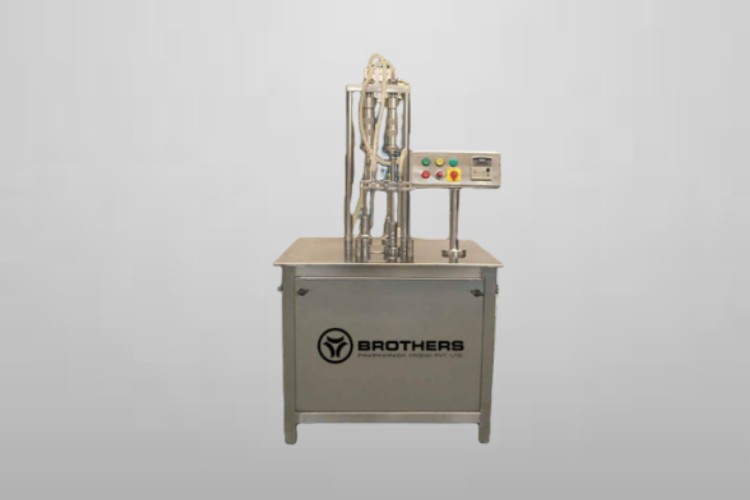 Semi Automatic Twin Head Liquid Filling Machine
The Brothers Pharmamach liquid filling machines are suitable for different liquid products which have different viscosity,different bottles and different production scales.These machines have reasonable and stable structure,the frames of them are made of hard SS316 material.
Brothers Pharmamach has a large number of models of liquid filling machines and other packaging machines,these machines can be used conjunctively,to help industries better package their products.
Brothers Pharmamach has a long history which reaches 58 years,during the past years,the exclusive technologies has been sharpened and mature step by step,as a result,it can provide world class machines.
Brothers Pharmamach has cooperated with many international companies,and gained their recognition and satisfaction, the customers have a very high opinion of the company.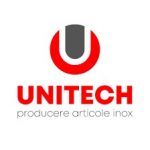 Company Background & Information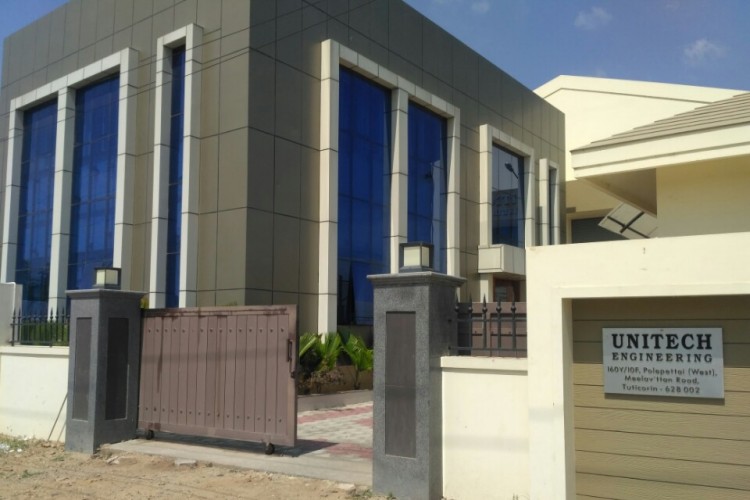 Unitech Engineering was established in 1961,until now it has been 62 years,the company provides packaging solutions and packaging machines in the range of the whole world.
Unitech Engineering provides lots of different types of machines such as automatic liquid filling machines, mechanical filling machine, volumetric liquid filling machine, weigh metric filling machine, gravimetric filling machine, capping machine, induction sealing machine and so on.
Key Products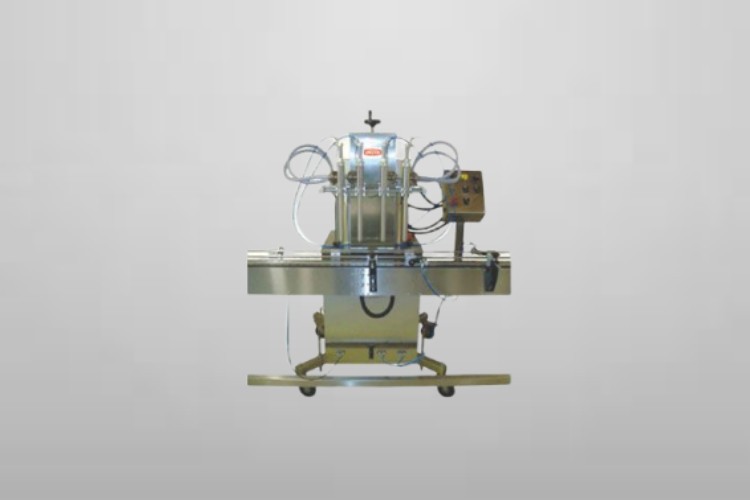 Automatic Mechanical Piston Filling Machine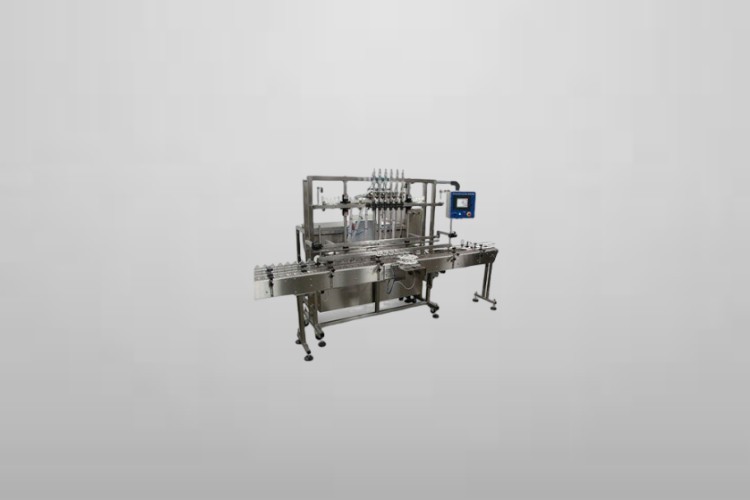 Automatic Servo Piston Filling Machine
The Unitech Engineering liquid filling machines have little accuracy error which is under 0.5%,and meanwhile,they have high production capacity with low power consumption,can help industries save cost.These machines are made of 316 stainless steel,so they are durable and reliable.
Unitech Engineering has complete infrastructure,it has workshop which is over 10000 square feet,and the workshop is equipped with high end machines,to produce and test packaging machines.
Unitech Engineering has a professional team of engineers to provide packaging solutions to customers,the solutions are perfect and effective.
The liquid filling machines of Unitech Engineering have high accuracy and high efficiency,can finish filling tasks quickly.
Unitech Engineering has much experience in manufacturing liquid filling machines,and it has different types of liquid filling machines which can meet different demands from customers.
Conclusion
Above are the top 10 global liquid filling machine manufacturers,which point is more important to you when you choose the manufacturer?The quality of the machine?or the customer service?Maybe you already have the answer in your heart.Anyhow,hope you have certain gains by reading this article.Welcome to contact us whenever you have other problems.
Don't forget to share this post!
Tell us your raw material and project budget to get quotations within 24 hours.
WhatsApp Us: +86 181 7101 8586
Want to get Best Price Liquid Filling Machine from China?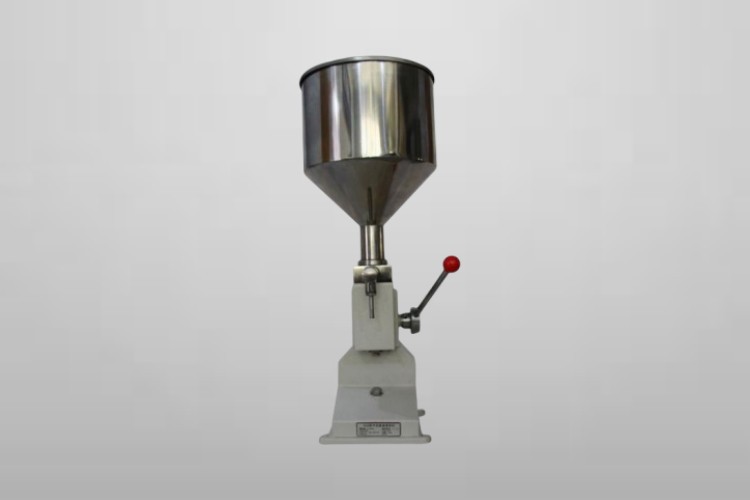 Tell us your material or budget, we'll reply you ASAP within 24 hours!