Top 10 Global Automatic Labeling Machine Manufacturers: The Definite Guide In 2023
Have you ever notice the automatic labeling machines in your daily life? Do you ever focus on the manufacturers of automatic labeling machines before? Here you will learn about the world famous automatic labeling machine manufacturers with me. Let's figure it out together!
Top 10 manufactures of automatic labeling machines in the world
The automatic labeling machine is a special equipment for pasting rolls of paper or metal foil labels on specified packaging containers or products. The automatic labeling machine can not only complete the side (plane) single labeling and corner labeling of square bottles and flat bottles (full bottle state), but also complete the single and double labeling of round bottles.
Here are the top list of manufacturers:
| | | |
| --- | --- | --- |
| RANK | MANUFACTURES OF AUTOMATIC LABELING MACHINE | HEADQUARTERS |
| 1 | Krones | Germany |
| 2 | SACMI | Italy |
| 3 | Sidel | Italy |
| 4 | ALLPACK | China |
| 5 | HERMA | Germany |
| 6 | Marchesini Group |  Italy |
| 7 | Fuji Seal | Japan |
| 8 | Barry-Wehmiller | USA |
| 9 | Promach | USA |
| 10 | Accutek | USA |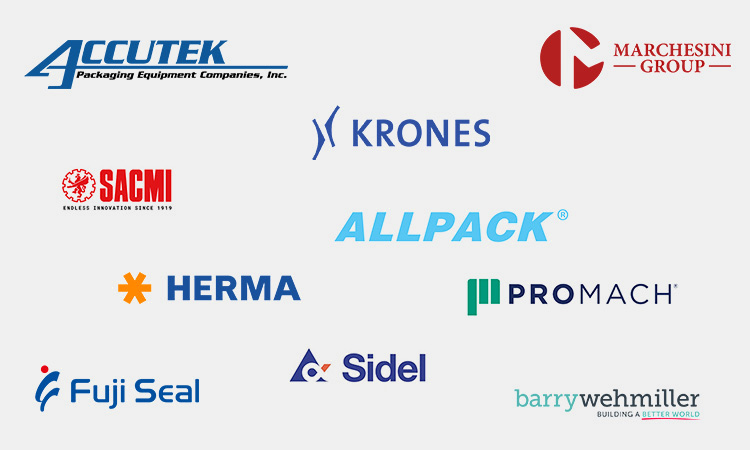 Company Background & Information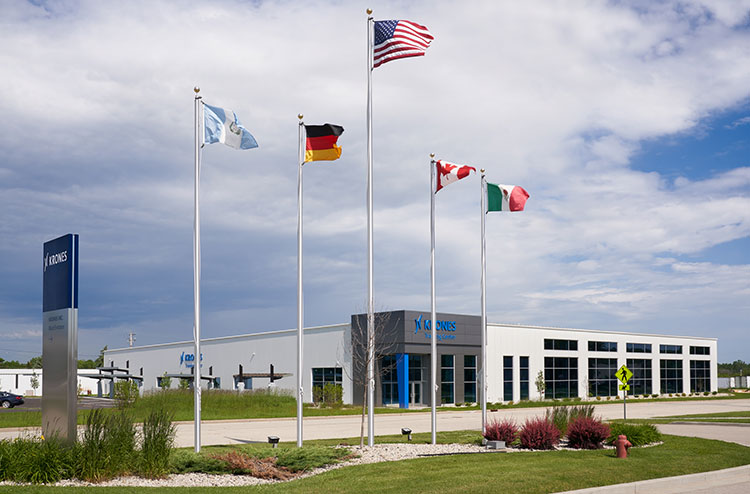 Krones is a German packaging and bottling machine manufacturer. It produces lines for filling beverages in plastic and glass bottles or beverage cans. The company manufactures stretch blow-moulding machines for producing polyethylene terephthalate (PET) bottles, plus fillers, labellers, bottle washers, pasteurisers, inspectors, packers and palletisers.
Key Products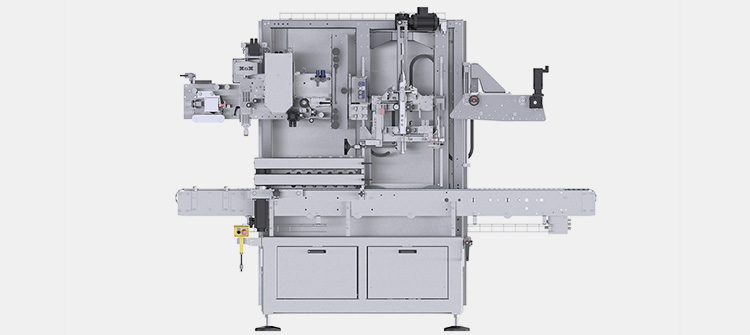 Sleevematic TS
Wide output range thanks to modular design
Linear machine
Electronic gap detection at the machine infeed
Infeed worm with servo drive
Whether made out of glass, PET or aluminum – Krones machines and lines process millions of bottles, cans and specially shaped bottles each day.
Their customers mainly comprise breweries, water, soft drink and juice manufacturers, as well as dairies and producers of wine, sparkling wine and spirits or companies from the liquid-food field.
As a systems supplier, they can offer you all machines and lines, as well as components, intralogistics and IT solutions, that you need for your production.
They not only plan, develop and manufacture all of the machines and complete lines for the sectors of process, filling and packaging technology, but have specialists in the Krones Group who can also provide each you with a customised solution for the major topics of intralogistics and digitalization.
Company Background & Information
SACMI is a supplier of machines and complete plants for the ceramics, metals, packaging and plastic containers manufacturing industries. SACMI is an international manufacturer of machines and complete plants for the ceramic tile, beverage, packaging, quality control process, chocolate processing machines and plastics industries. SACMI is a group based in Imola, Italy. Sacmi has branches in Iowa, US, Russia, Indonesia, Singapore, Germany, India, Portugal, Poland, Brazil, Mexico, Spain, and Egypt. The company is a cooperative and was founded in 1919.
Key Products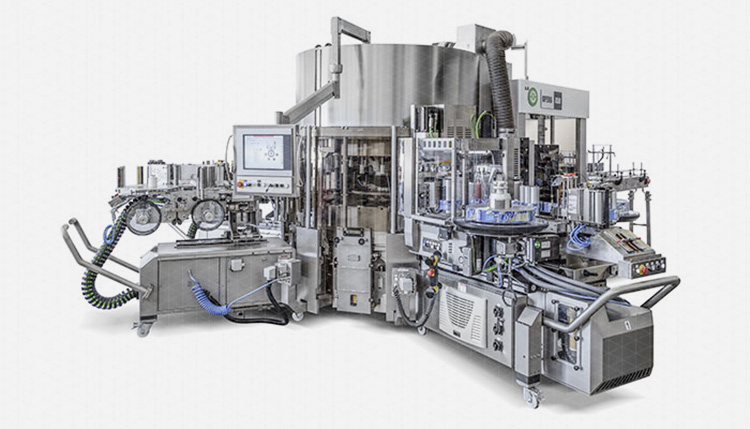 FLEXIOPERA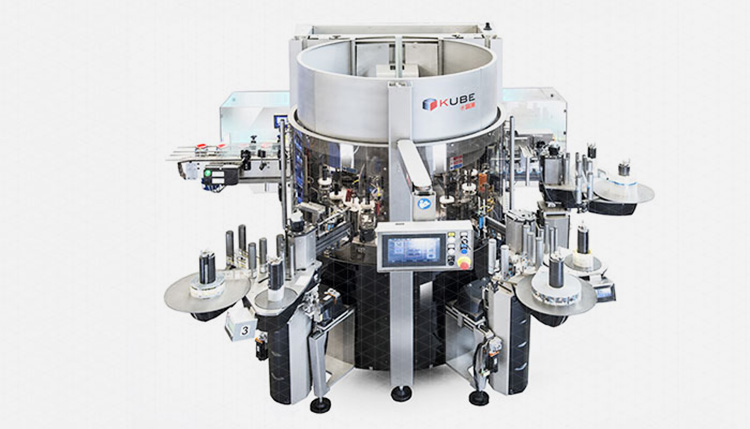 FLEXIKUBE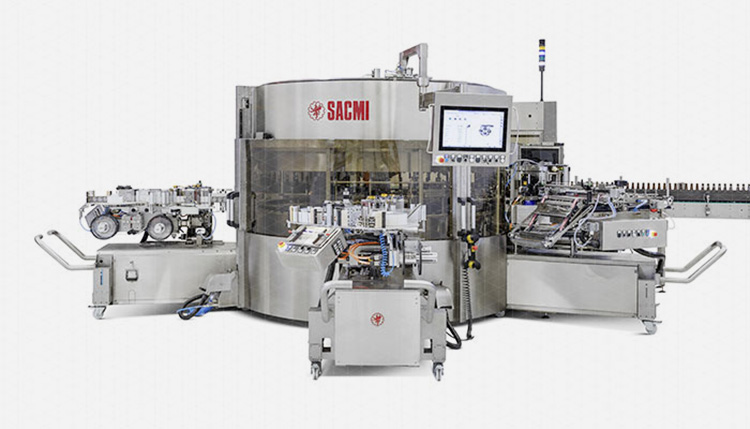 FLEXIOPERA BEER
Downsized labeler, less maintenance, easy access to the labeler – 'Slim fit' design
Fully servo-driven motors: high-speed, precision application
Automatic splicing at full speed for maximum productivity
SACMI Imola, is the technological and productive heart of the Group, with over 1,100 employees and the headquarters of all strategic activities related to innovation and research of new products, production processes, services.
SACMI has adopted an advanced organisational model that takes the multi-business nature of the Group and the high technological content of the various sectors of activity as reference.
SACMI offers its exporting and/or importing customers the complete management of the shipment, thanks to a consolidated experience in the procedures and operating methods of management of the different phases.
SACMI has adopted a set of internationally recognised certifications, including a management system that complies with ISO 14001, integrating it with the ISO 9001 quality and safety management system for workers ISO45001.
Company Background & Information
Sidel is a manufacturing company providing equipment and services for packaging liquids such as water; carbonated and non-carbonated soft drinks; sensitive beverages such as milk, liquid dairy products, juices, tea, coffee, isotonics and beer; food and home and personal care.
Key Products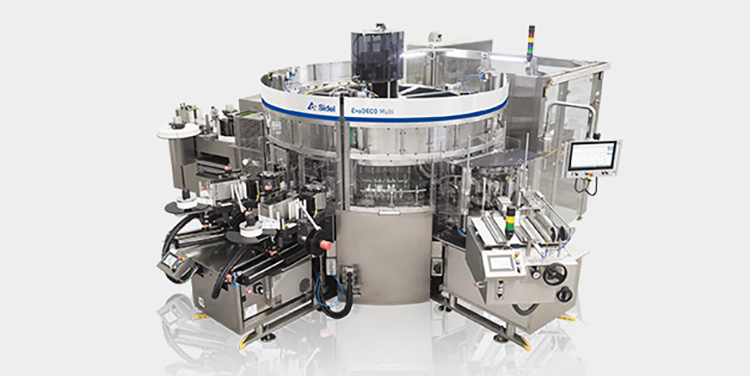 EvoDECO Multi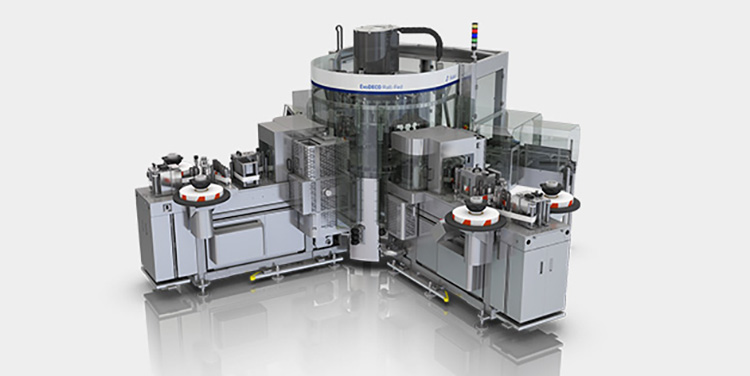 EvoDECO Roll-Fed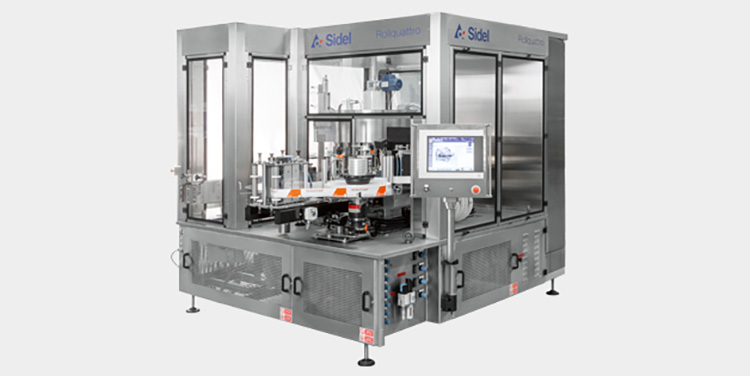 RollQUATTRO Evo
Flexibility needed to match all your needs
Beneficial for beverages producers
Fast-growing market trend that calls for efficient
One of Europe's leading manufacturers of self-adhesive technology. Family-managed and value-oriented.
Leading provider of equipment, services and complete solutions for packaging liquids, foods, home and personal care products in PET, can, glass and other materials.
Each of those packaging solutions is developed according to their goal to deliver the highest quality standards to consumers.
30 years of experience in PET blow moulding and labeling.
Company Background & Information
ALLPACK is a professional packaging equipment manufacturer with 11 years of experience in packing machine labeling, and they focus on round bottles. The company covers a range of production areas like Carton Packaging, Sealing, Strapping, Vacuum Packaging, Capping Packaging, Labeling, Pharma Machinery, Coding and Marking machines, and so on. They can solve & support your packaging equipment challenges, so you can grow your business.
Key Products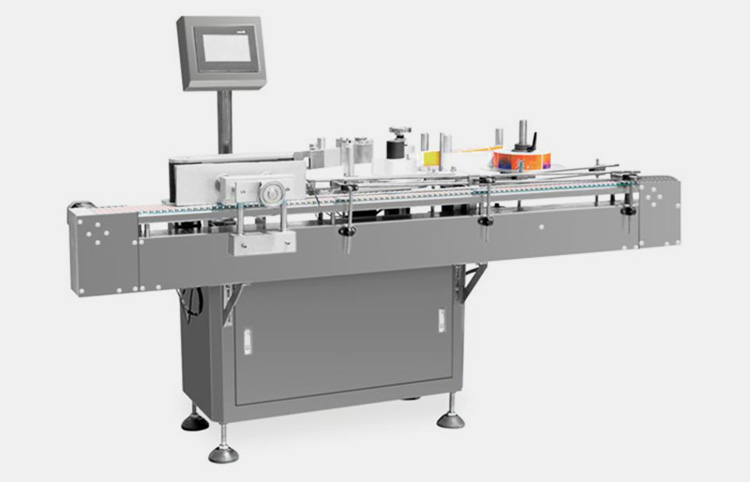 APC-T1 Round Bottle Side Face Labeler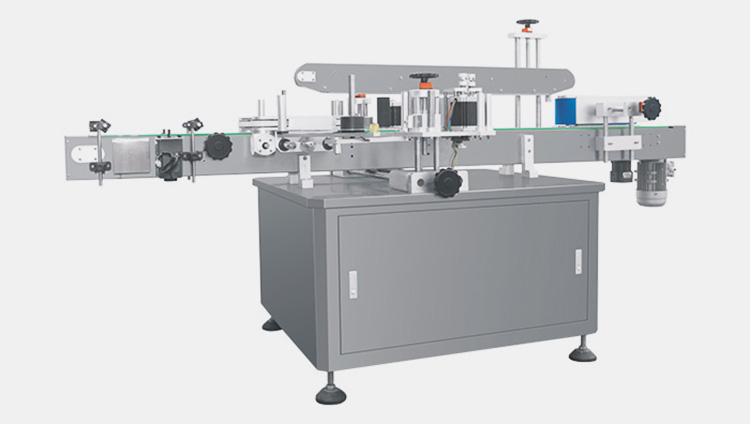 APC-T2 Multi-function labeler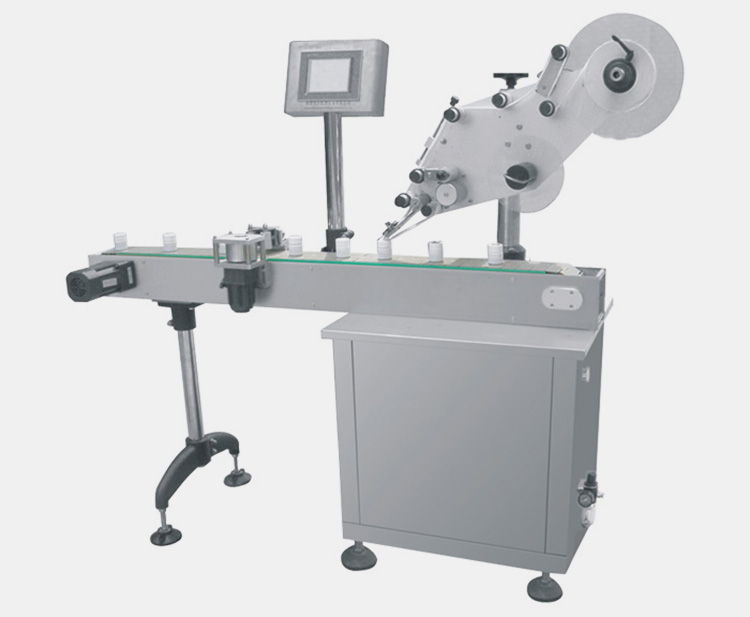 APC-T3 Top Face Labeler machine
All-cover type stainless steel host machine: the whole round bottle side face labeler is waterproof as well as rustproof.
Adjustable cutter head: uniquely cyclotron cut-off, double sided cutting edge with a long service life.
Single positioning center guide pillar: a more stable for label delivery.
With service of free shipping and return service, a money-back guarantee, Online support 24/7, and secure payment.
Provide massive and professional machinery and equipment. Various machines can provide different models to meet your different professional needs.
With the complete shop and return policies to meet your unsuitable machine needs. Responsible for the entire shipping and delivery procedures and procedures, and deliver it to your home or company with peace of mind.
Responsible for all after-sales problems. Provide you with a safe, secure, and trustworthy environment.
Company Background & Information
HERMA has over 100 years of history. Over 1,100 employees at 7 locations ensure the further development of the HERMA brand and the numerous HERMA products in the field of self-adhesive technology. HERMA is one of Europe's leading manufacturers of self-adhesive technology, especially in labeling machines.
Key Products
Top & bottom labeler 652C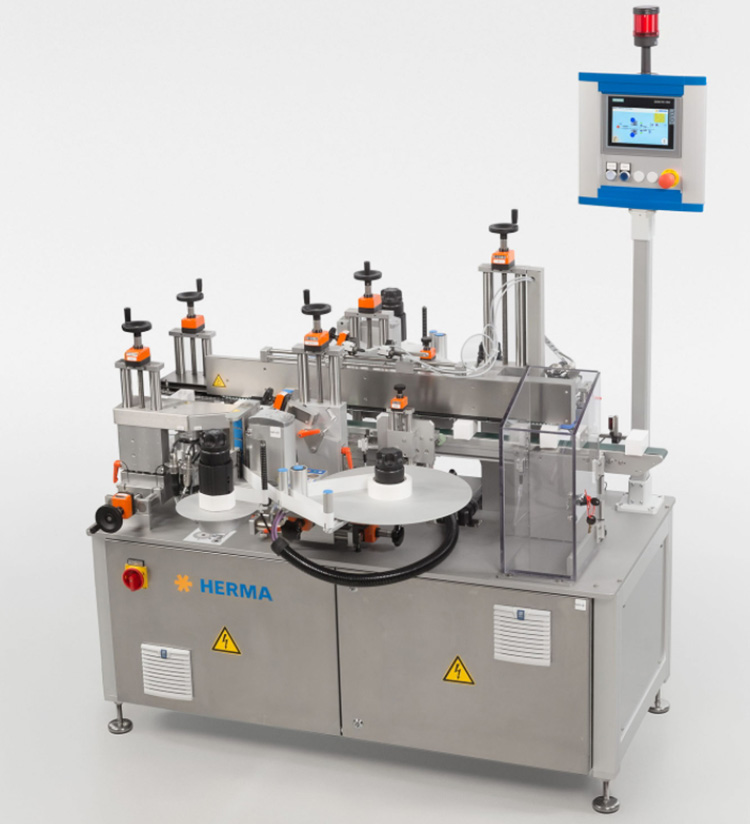 362E TE Tamper-Evident Labeler
HERMA wrap-around labeler 132M HC
Primarily designed for round pharmaceutical products, such as glass vials and the corresponding high batch sizes in the healthcare industry.
Wrap-around labeler 132M HC for healthcare products with a high-speed output of up to 400 products per minute.
High labeling speed with extreme precision thanks to the new HERMA 500, our high-performance applicator.
HERMA is recognised as one of the leading specialists in self-adhesive technology beyond the borders of Europe.
Always focusing on customers' needs, offering high-quality products and providing reliable service.
Always making continuous improvements, reacting flexibly to new challenges and being consistently reliable.
Promoting the professional and personal development of their employees through their company's structure and culture.
Company Background & Information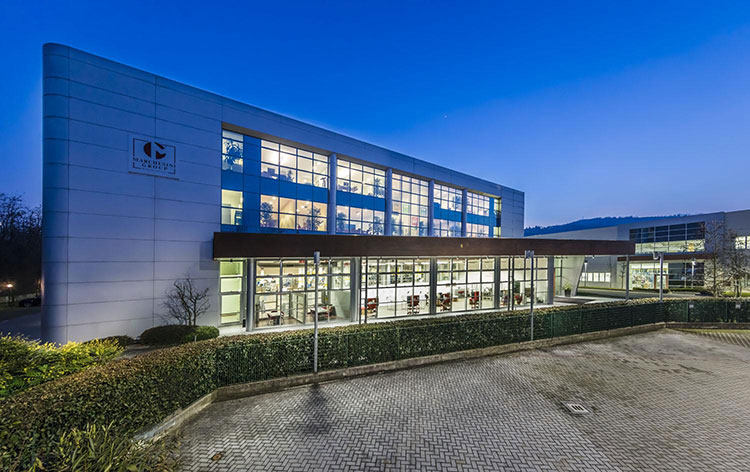 Marchesini Group was established in Pianoro in 1974 by virtue of the shrewd intuition of Massimo Marchesini, over the years the company has grown from a small, local business into a major industrial enterprise, thanks to a continuous process of mergers and acquisitions of complementary companies.
Key Products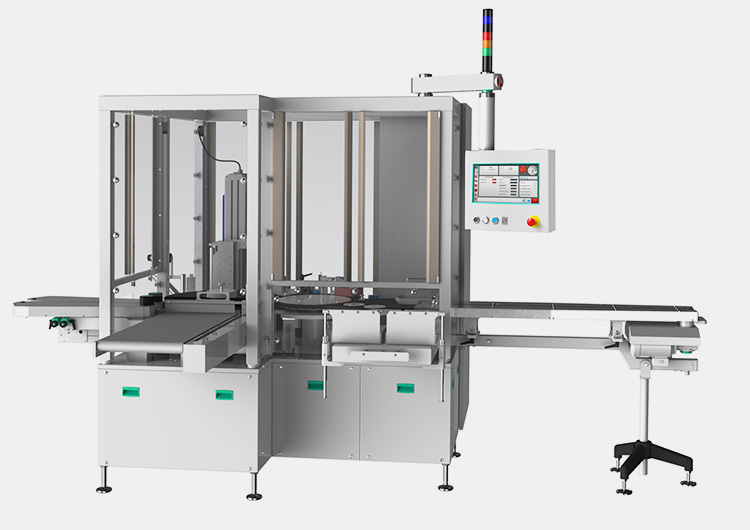 RL-F300 – 500 – 800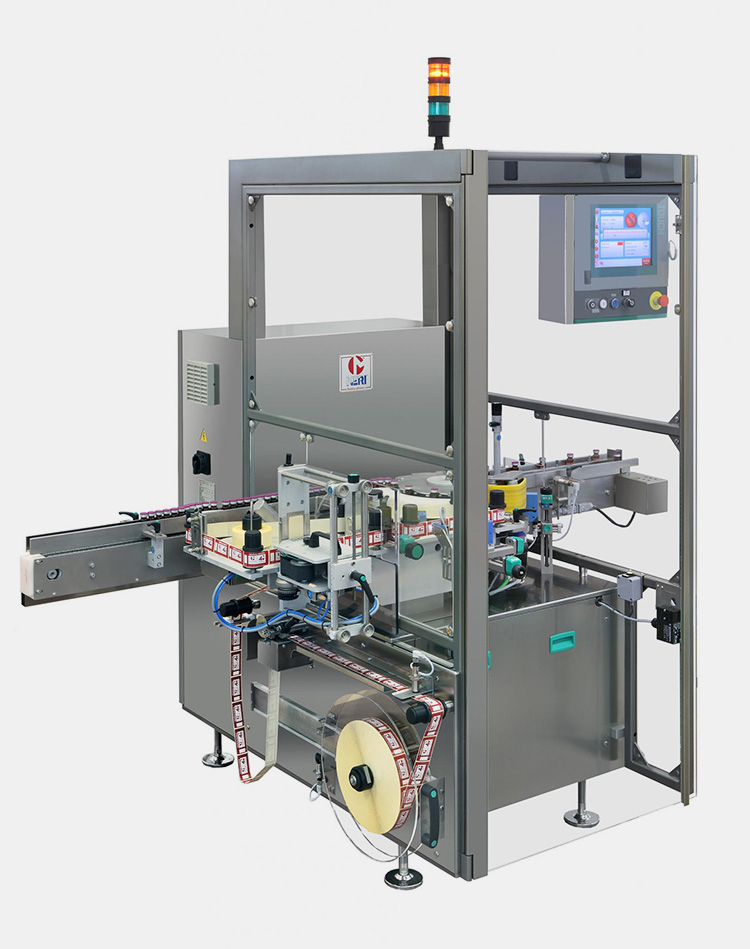 RL-F100 – 200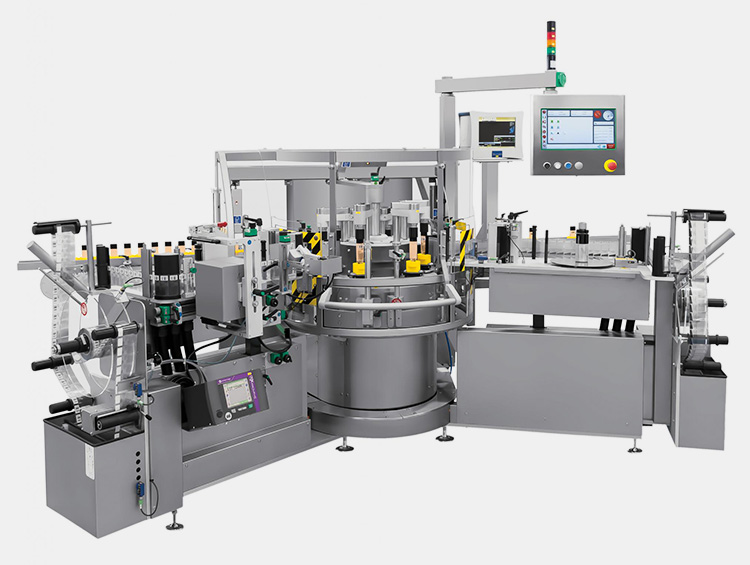 RE Series
Ergonomic balcony construction for product visibility, maintenance and cleaning
Compact-sized machine, with an optimized footprint
Touch screen control panel for machine management
Easy and fast changeover from operator side
They design and produce a wide range of packaging machines and lines for the pharmaceutical industry, designed to promptly respond to any kind of request, from standard to extraordinary.
Since 1974 they have been one of the leading forces in the industry, because here ideas, people, technologies, solutions and everything we do are constantly inspired by the extraordinary.
They produce stand-alone machines and complete lines to handle the entire packaging process of pharmaceutical products, from start to finish.
They pursue their business model focusing on sustainability and social and economic responsibility.
Company Background & Information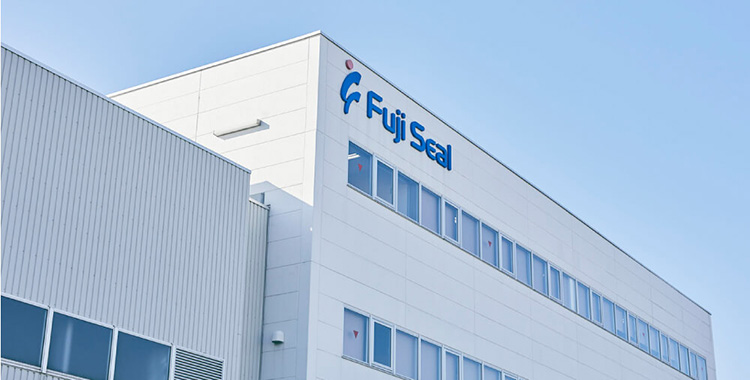 Fuji Seal is a provider of packaging solution. The company's product portfolio includes shrink sleeve labels, self-adhesive labels, pressure sensitive labels, spouted pouch, insulating labels, contour pak carriers and in mold labels (IML). It involves in developing, designing, and manufacturing labeling machines and machinery systems such as shrink labelers, stretch labelers, self-adhesive labelers, thermo-shield labelers, heat activated labelers, spouted pouch equipment and label-application machines.
Key Products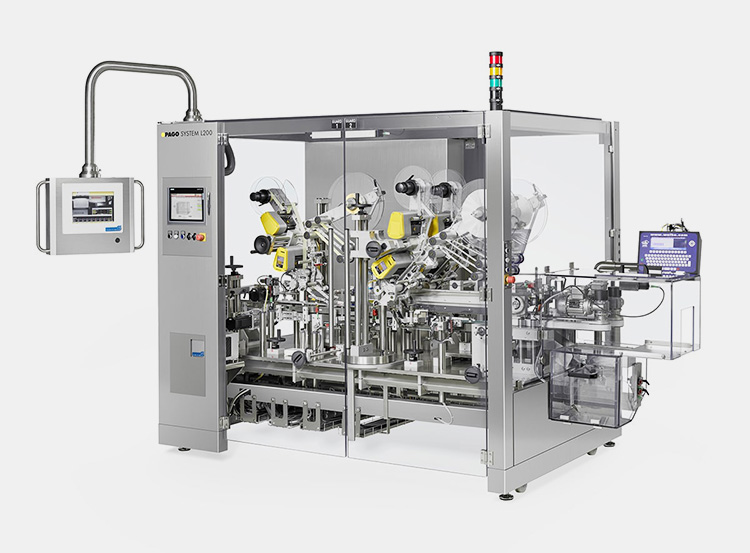 Fuji Seal PAGO L200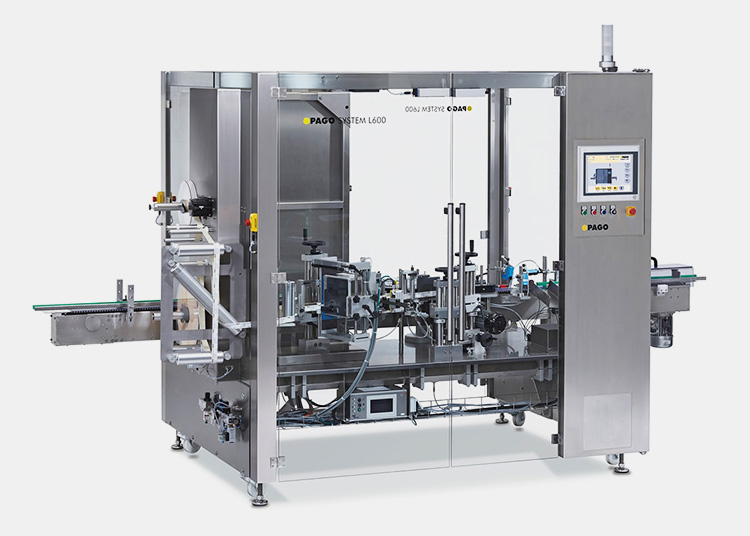 Fuji Seal PAGO L600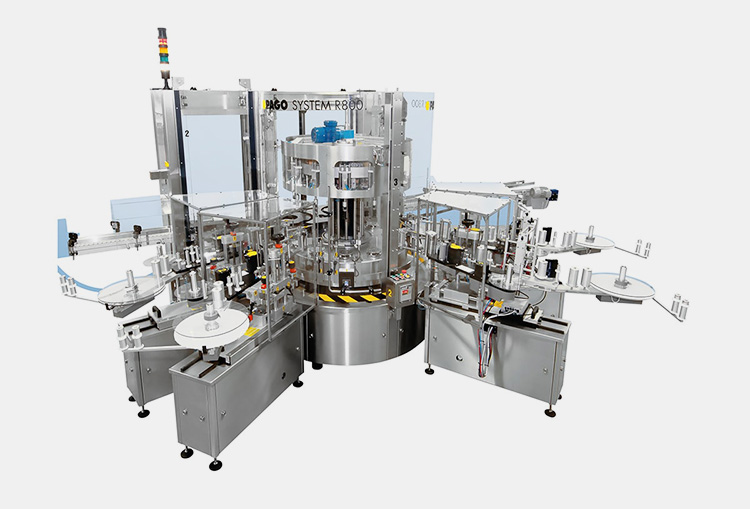 Fuji Seal PAGO R800
Flexible, ro-bust and delivers a high quality of repeatable label placement accuracy.
The L600VA easily accommodates integration of coding and vision systems.
R800 Compact version offering a small footprint solution for up to 280 per minute.
Sustainable and profitable growth in the packaging industry.
Ability to respond flexibly and agile with a local manufacturing and sales development system to meet the diverse packaging needs of customers.
Ability to respond and verify market demands and to provide QCD through the possession of integrated technology covering materials technology, production, customer applications, and after-sales service.
Strong relationships with innovative global customers cultivated through the above.
Company Background & Information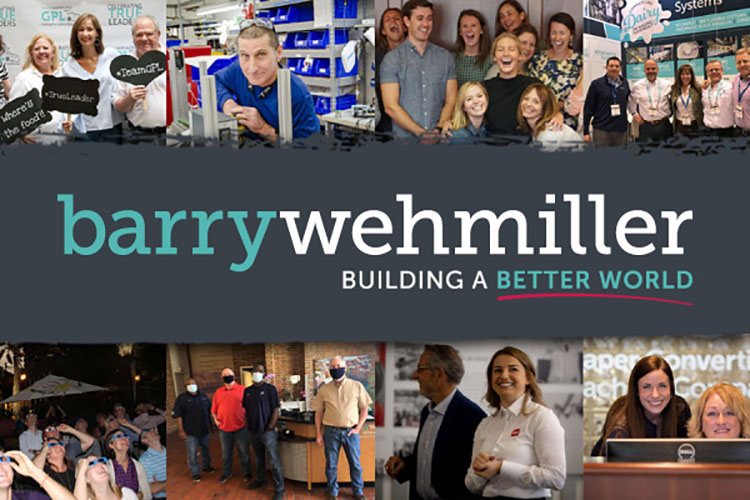 Barry-Wehmiller is a global supplier of manufacturing technology and services based in St. Louis, Missouri. In 2016 it was ranked no. 10 on the St. Louis Business Journal's list of the city's Top 150 Privately Held Companies. Although it was founded in 1885 as a maker of machinery for the brewing industry, since 1987 Barry-Wehmiller has acquired more than 80 companies that provide equipment and services for a variety of industries: packaging, paper converting, sheeting, corrugating, engineering, and IT consulting.
Key Products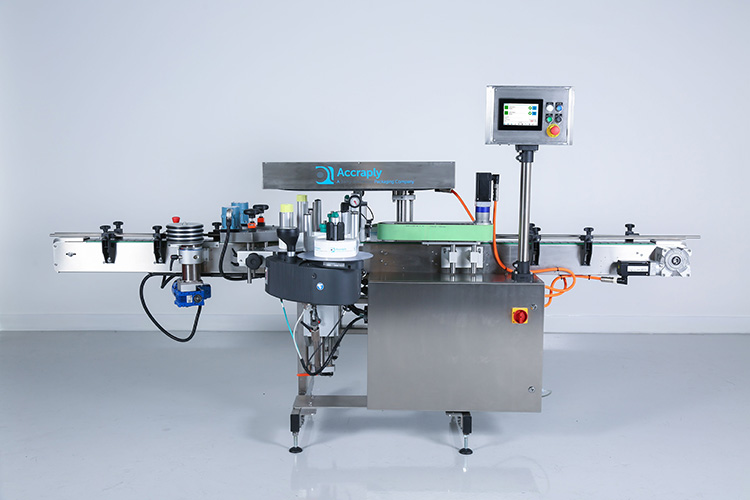 Sirius 100 Pressure Sensitive Labeling System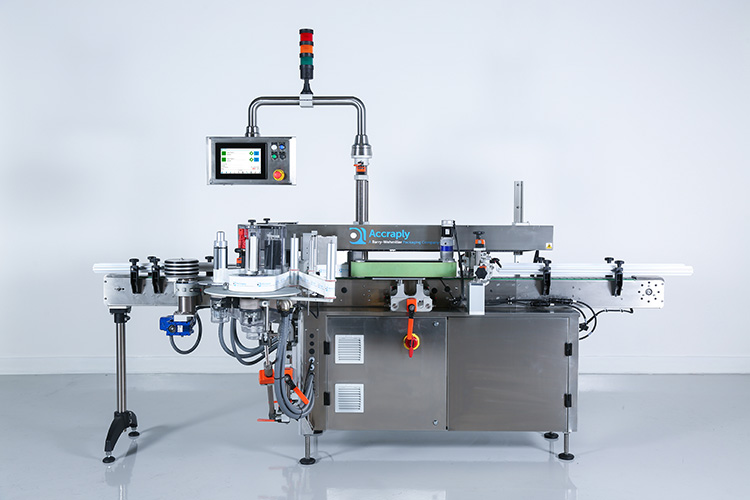 Sirius MK6 Advanced Labeler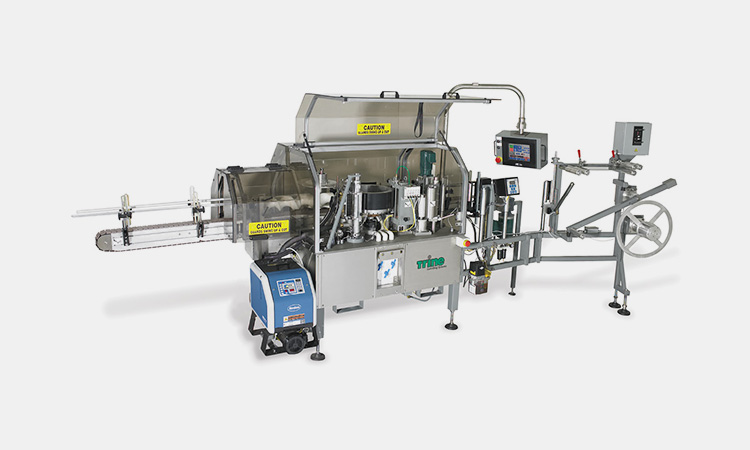 Trine 4600 Roll-fed Labeling System
Cost-Effective High-Speed Pressure Sensitive Labeling Equipment
Simple No-Tool Changeovers
Next Generation Human Machine Interface Option
Accurate Pressure Sensitive Labeling Solution
Rugged Stainless Steel Frame
BW Packaging Systems brings its expertise and wide range of packaging technologies to help identify the best solution for your packaging needs.
Whether you need a single machine or a fully integrated line, their teams can help you scope and deliver your project.
With parts and service teams positioned around the world, BW Packaging Systems and their leading packaging brands serve you in the food, beverage, personal care, household, pharmaceutical and other industries.
Company Background & Information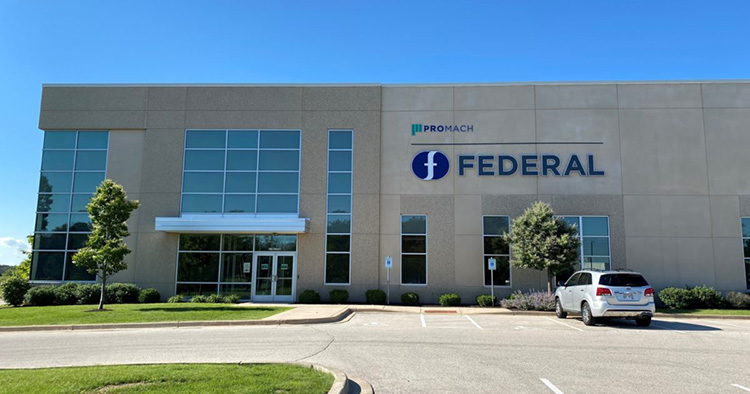 ProMach is a family of product brands that operate across the entire production line in distinct business lines: filling, bottling and capping, decorative labeling, flexibles and trays, pharma, handling and sterilizing, labeling and coding, robotics end of line, and systems and integration with the headquarters ear Cincinnati, Ohio, with facilities worldwide.
Key Products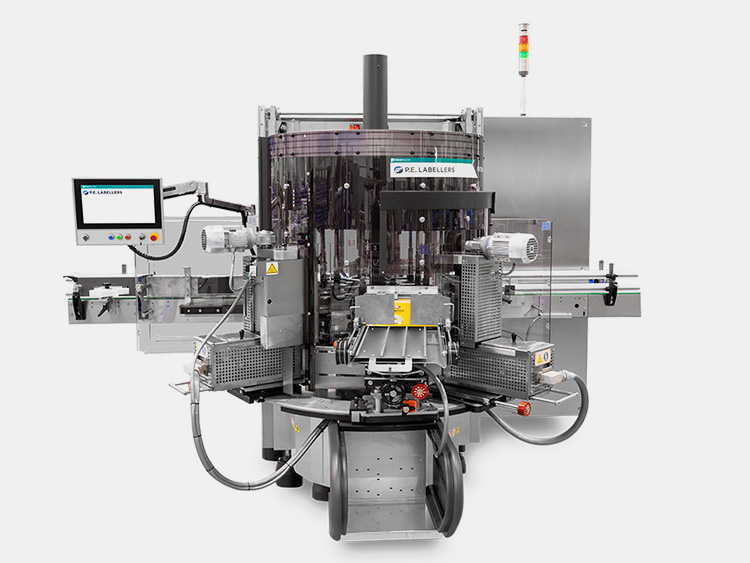 Futura SL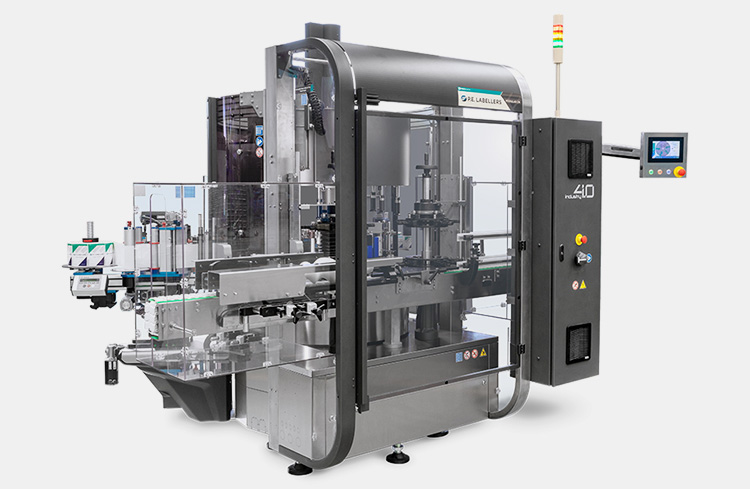 Modular CM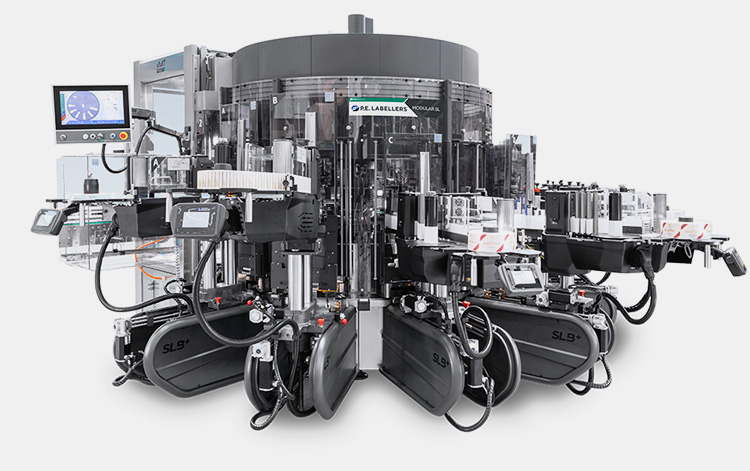 Modular SL
Futura SL is an extremely reliable, versatile and customizable automatic labeling machine.
Modular CM is a compact and solid labeling solution, available in 4 sizes from small to medium, whose construction philosophy and basic features are inspired by flexibility.
Modular SL is a machine with a vocation for safety, which makes the protection of the operator another of its strong points.
They are passionate about helping their customers, developing better solutions, and seeing projects -big and small- to the end.
Their number one ambition is to deliver high-level production line solutions.
From standalone machines to complete turnkey lines, they are relentless in accomplishing the ultimate goals of delivering performance and upholding the reputations of our customers.
They hold themselves accountable to their coworkers and their customers and are dedicated to every project they engage.
Company Background & Information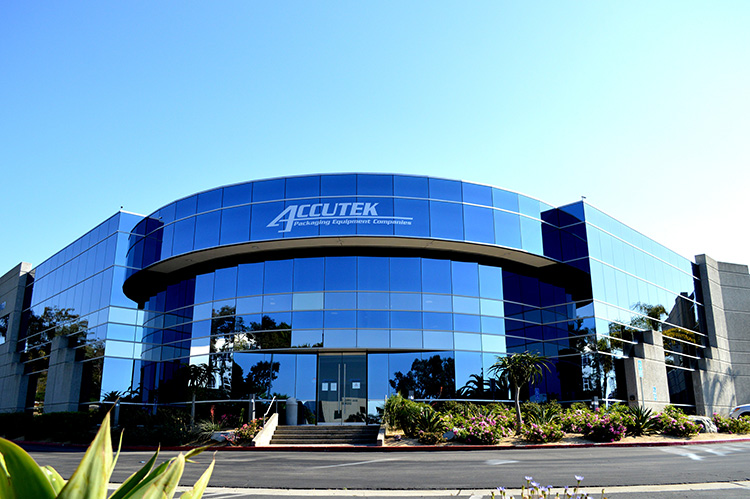 Accutek Packaging Equipment Companies, Inc. is one of the largest privately held packaging machinery manufacturers in the United States. They are a leading developer and manufacturer of complete turnkey packaging solutions. Accutek Packaging Equipment offers a wide variety of packaging equipment that can be custom tailored to each unique product, including filling machines, capping machines, labeling machines, conveyors, and complete packaging systems.
Key Products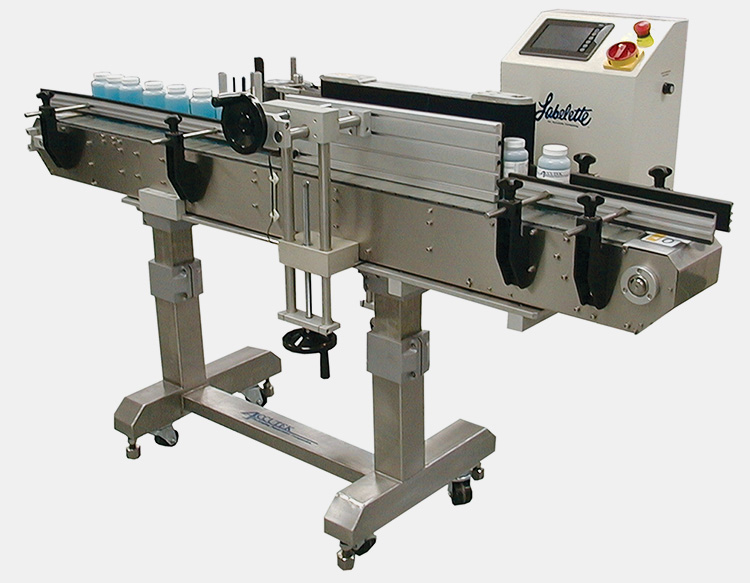 APS 106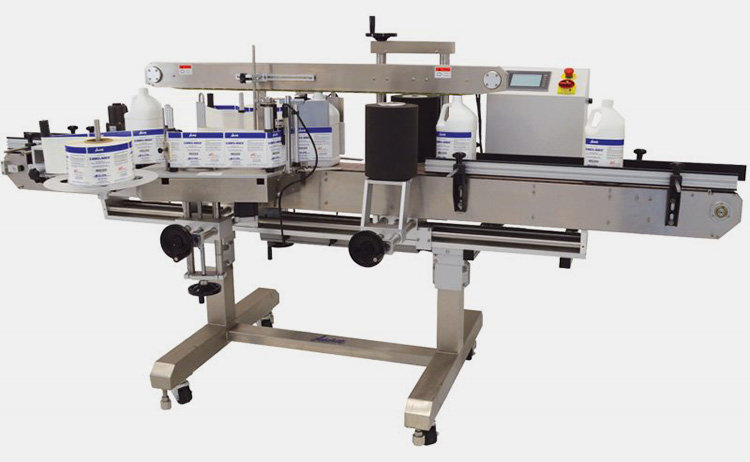 APS 208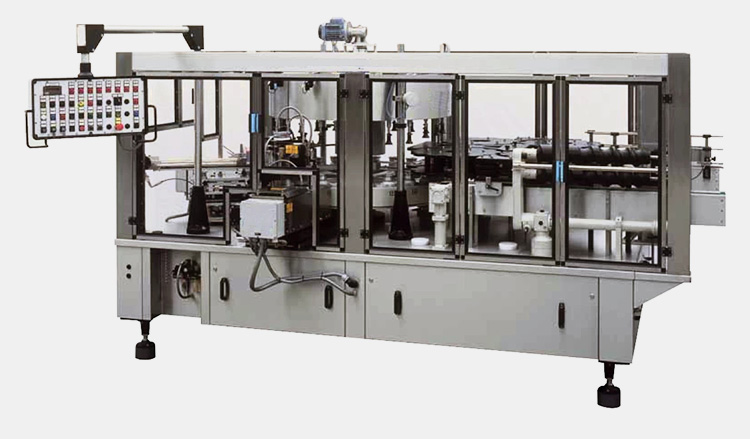 RL-HG 540
High-speeded Hot Melt Glue Labeling for cylindrical containers
Electronically and mechanically jam-protected infeed/ discharge transfer wheels and infeed lead screws
Washdown stainless steel construction
Accutek engineers are always working to modernize and simplify their designs giving our customers a competitive edge with the most efficient, technologically advanced packaging equipment.
They can customize machinery to accommodate your product and even work with your existing packaging line.
They will supply the highest quality packaging equipment while maintaining customer support, promoting product innovations, and continuously providing fair and competitive pricing.
Their diverse line of equipment has been engineered for products in the food, pharmaceutical, oil, cosmetic, chemical, and other specialty industries.
Conclusion
Here are all the worldwide top 10 automatic labeling machine manufacturers. There are more world-famous labeling machine manufacturers that are not included in this top list. If you want to know more about automatic labeling machines or any other types of packaging machines, you can kindly visit our website www.allpackchina.com or you can just come to me.
Don't forget to share this post!
CONTACT US
Tell us your raw material and project budget to get quotations within 24 hours.
WhatsApp Us: +86 181 7101 8586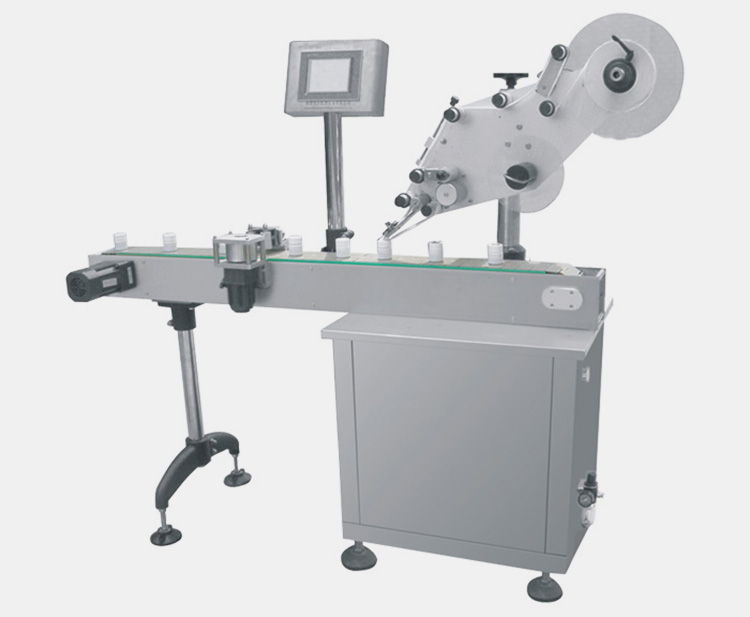 Tell us your material or budget, we'll reply you ASAP within 24 hours