Thermoforming Packaging:The Complete Buying Guide in 2023
Thermoforming packaging is an increasingly popular choice for businesses today. From retail products to food, the use of thermoformed packaging offers durability and a wide variety of customization options; it's no wonder that it's gaining popularity in industry circles. If you are considering purchasing thermoforming packaging for your business or need more information about the process before investing.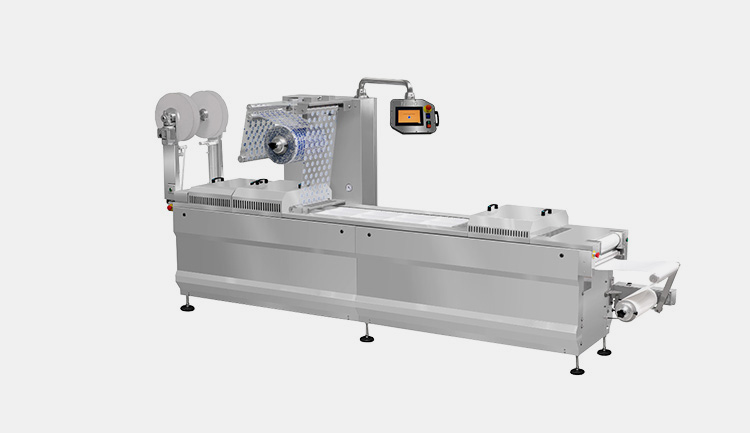 We will provide a complete guide on what you should know when buying thermoforming packaging in 2023 – from understanding how it works, to finding the best type of material and supplier for your needs. We'll cover all facets of the thermoforming process, helping ensure that you make an informed decision with money well spent. Let's explore!
1.What Is Thermoforming Packaging?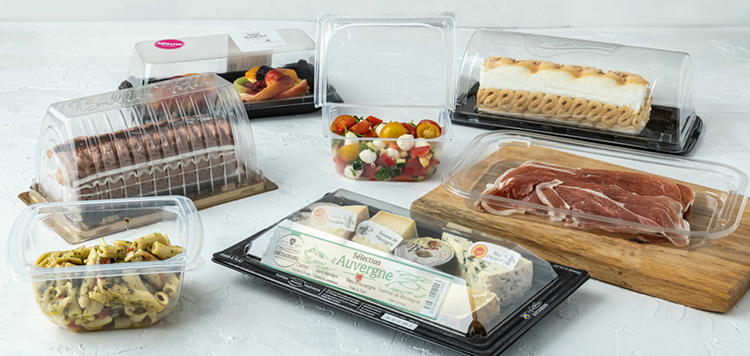 Thermoforming is a process of packaging that uses heated plastic to form and shape containers. It's an efficient way to package products, from food items to medical supplies. With thermoforming, you can create custom pieces that fit the exact size and shape of your product and ensure maximum protection for it. The end result is a package that's both attractive and secure, giving you a great way to showcase and transport your product. Thermoforming is an ideal choice for businesses looking for innovative packaging solutions that won't break the bank.
Plus, with thermoforming, you can create packages that provide superior protection and a secure fit for your product. The plastic used in thermoforming is able to form around products of all shapes and sizes while still providing durability and strength. This ensures high-quality packaging that will keep your product safe for transportation and storage.
2.How Does Thermoforming Packaging Work?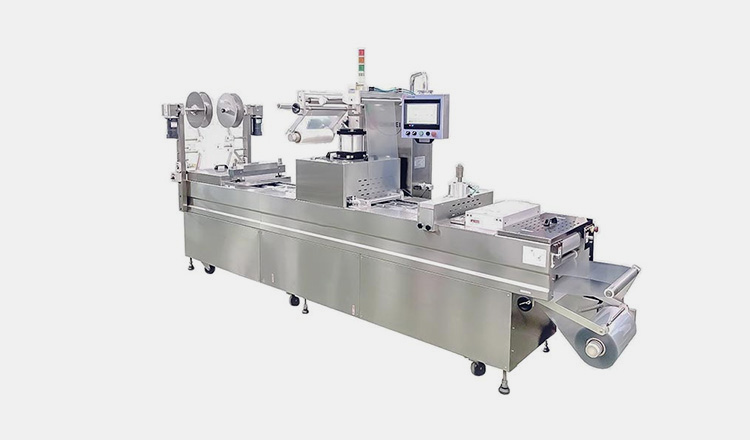 Thermoforming packaging is a cost-effective way to package and protect your products. This process uses heat and pressure to form the material into a custom shape that fits your product perfectly.
The process starts with a sheet of thermoplastic material, such as polyethylene or polypropylene. This sheet is heated until it becomes malleable, then it is placed in a mold. A vacuum pulls the heated material into the shape of the mold, forming a protective layer around your product.
Once cooled and removed from the mold, the thermoformed packaging is ready to be used. It can also be customized with logos and branding as needed. The resulting packaging is lightweight and durable, providing a safe and attractive way to store and ship your products.
3.What Are the Different Types of Thermoforming Packaging?
Thermoformed packaging comes in many shapes and sizes. Here are the different types of thermoforming packaging available:
Vacuum-Formed Packaging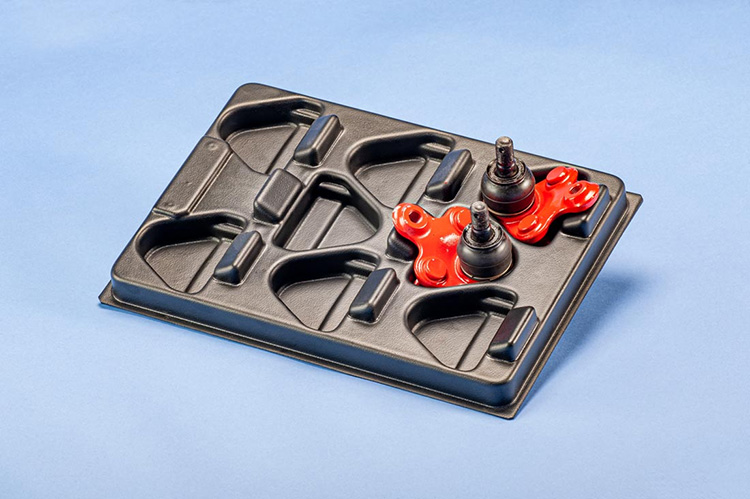 Such type of packaging is created by heat-sealing a plastic sheet to form a container with walls that are airtight, which can be used to store and transport items. Vacuum-formed packaging is ideal for packing fragile or delicate items, such as medical supplies and electronics.
Blister Packaging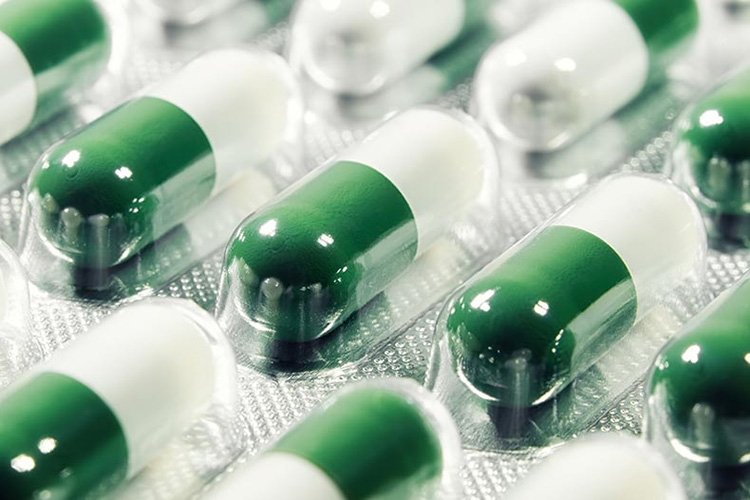 Blister packs are made up of two pieces of thermoformed plastic that form a pocket or "blister" around the product. This type of thermoforming packaging uses a plastic tray to secure items during transport, preventing them from being damaged during shipping. The tray is then sealed in place with a flexible film, which also prevents dust and dirt from getting in.
Clamshell Packaging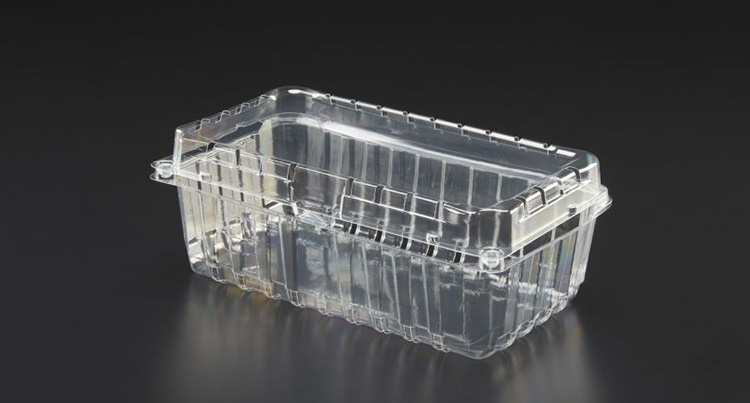 This type of packaging is designed to securely hold items while allowing them to be easily seen by the consumer. It often consists of two separate trays that are connected together with a hinge, creating an airtight seal that protects products from damage.
Skin Packaging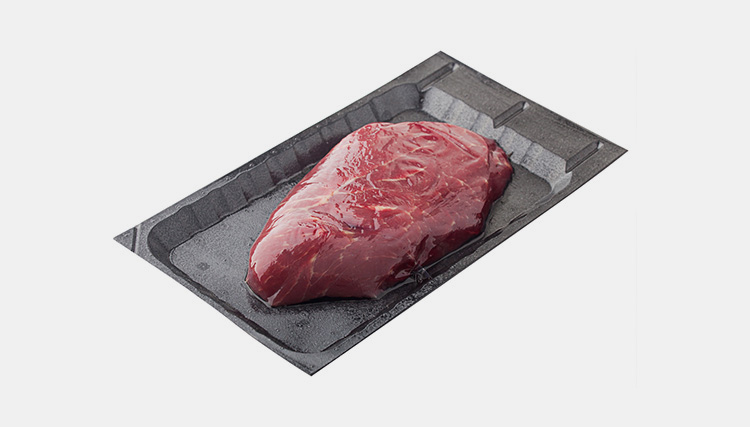 Skin packaging involves placing a product into a thermoformed tray and sealing it with a thin plastic film, which wraps around the product and seals it in place. This type of packaging is great for products that require extra protection from air leakage or items that need to be kept in an organized manner.
Tray and Lid Packaging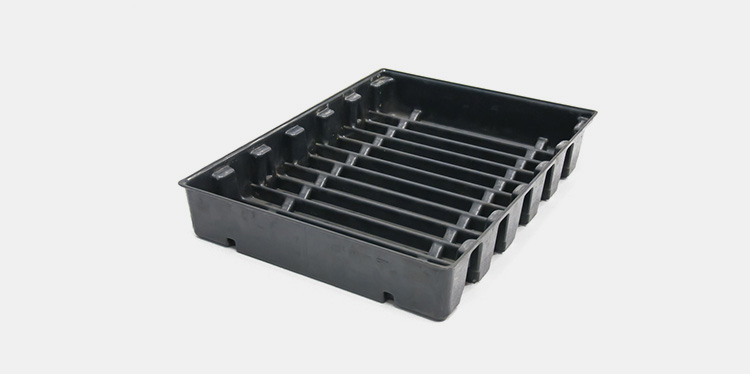 Tray and lid packaging involves using a thermoformed tray with a separate lid that can be sealed in place. The tray is designed to keep items secure during transport, while the lid provides additional protection against dust and other debris.
4.What Are the Different Types of Thermoforming Machines Available?
Thermoforming machines come in a range of shapes and sizes, each one with its own set of features. The main types include:
Manual thermoforming Machine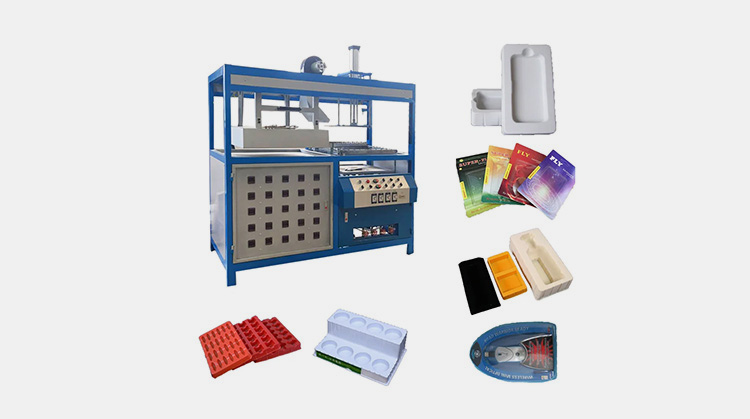 Manual machines are relatively simple and require someone to be present while the thermoforming process takes place. They often have fewer features than automatic machines, but they can give you greater control over the outcome. Manual machines are typically used for small projects and can be more affordable than their automatic counterparts.
Automatic thermoforming Machine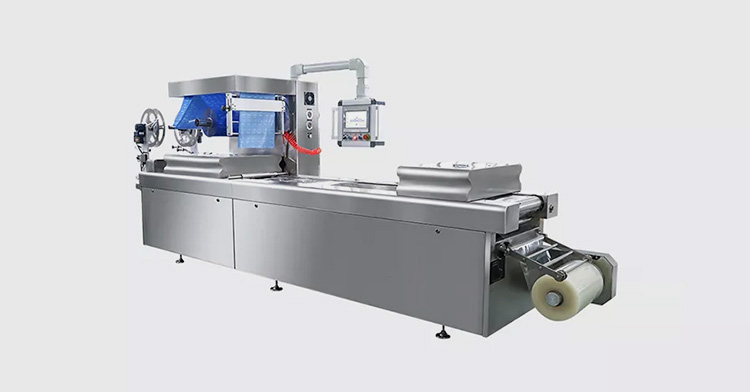 Automatic machines, on the other hand, offer a wide range of features that enable you to achieve high-quality results with minimum effort. These machines have multiple settings and controls, allowing you to customize the thermoforming process to suit your specific needs. Automatic machines are typically more expensive, but they can save you time and effort in the long run.
Vacuum thermoforming Machine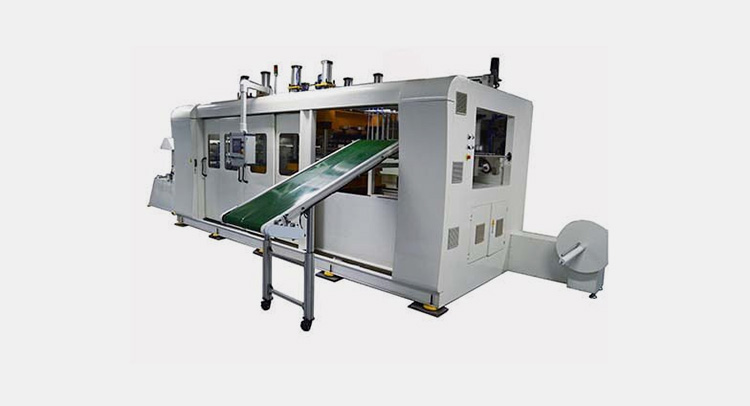 Vacuum forming is the most common type of thermoforming. It uses a vacuum to draw heated plastic sheet material against a mold. The vacuum pressure creates an airtight seal between the sheet and the mold, which forms the product in its required shape after cooling. Vacuum forming can be used for both shallow and deep parts, as well as complex shapes.
Pressure thermoforming Machine
Pressure forming is similar to vacuum forming, but it uses positive pressure instead of a vacuum. The plastic sheet material is pressed onto the mold in order to form the product. It can be used for medium and deep parts with complex shapes more easily than vacuum forming.
5.Which Industries Use Thermoforming Packaging?
Thermoforming packaging has widespread industrial applications, ranging from pharmaceuticals to food products. Here is a look at several industries that use thermoformed plastic packaging:
Pharmaceutical industry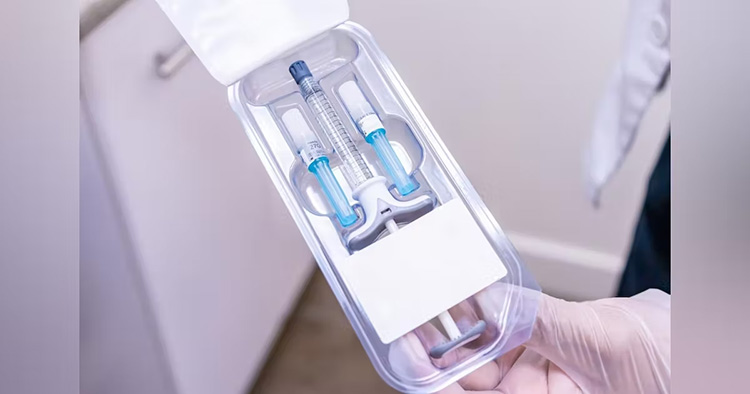 The pharmaceutical industry is one of the biggest users of thermoformed packaging. This type of packaging offers superior protection for delicate drugs and medications and can be designed to provide an airtight seal.
Food industry

Thermoforming packaging is popular in the food industry due to its ability to form a variety of shapes, sizes and materials. It also provides superior protection for food products by keeping them safe from moisture, oxygen and other contaminants.
Industrial equipment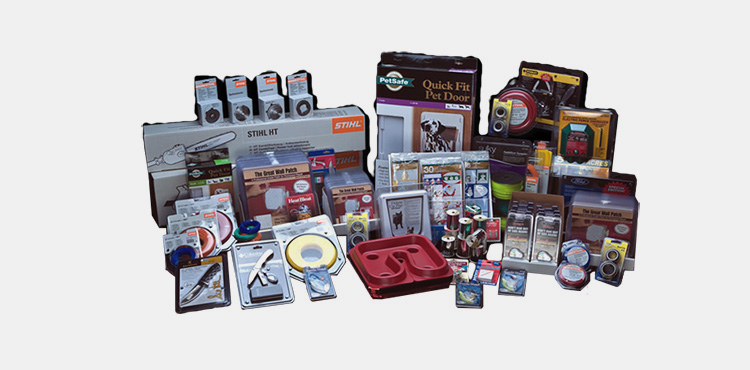 Thermoforming is also used to create custom shapes for industrial equipment such as valves and pumps, which must be able to withstand high temperatures and pressures.
Cosmetic industry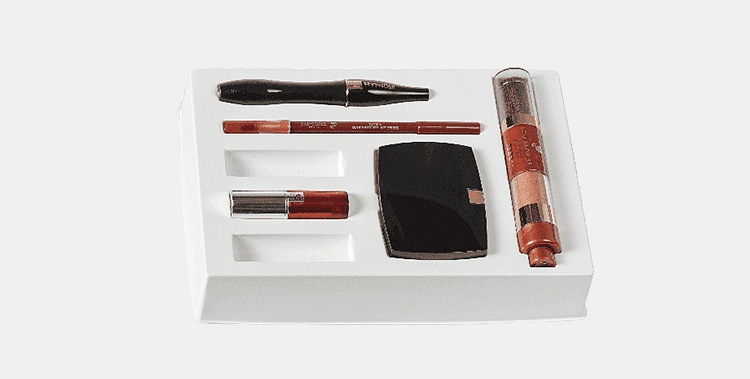 The cosmetic industry relies on thermoformed packaging to protect fragile products such as lotions, creams and cosmetics. This type of packaging also ensures that the product inside remains airtight and fresh for a longer period of time.
Household products
Thermoformed packaging is also used for a wide range of household products, including detergents, toiletries and cleaning supplies. The key advantage of this type of packaging is that it can be designed to fit the exact dimensions of the product inside.
6.What Are The Advantages of Thermoforming Packaging?
Thermoforming is a versatile and economical packaging solution, providing several advantages. Here are seven key benefits of thermoforming for your product packaging needs:
Durability

Thermoforming packaging is strong and durable, making it perfect for protecting products during transport and storage. It can also be designed to withstand extreme temperatures and harsh external environments without compromising its integrity.
Flexibility
There are many customization options when it comes to thermoforming, making it easy to create packaging that fits your product or brand perfectly. You can choose from various shapes, sizes and designs to create a product that stands out.
Eco-Friendly

Thermoforming is an eco-friendly process that uses no hazardous materials or chemicals and produces minimal scrap waste material. This makes it an ideal choice for those looking to reduce their environmental impact.
Versatility

Thermoforming can be used in a variety of industries, including medical and automotive, so it's an incredibly versatile choice for packaging. It can also be used to create custom parts and components.
7.What Types of Products Can Be Protected and Presented with Thermoforming Packaging?
Thermoforming packaging offers a variety of different products that can be used to protect and present items. From heavy-duty plastic parts to thin sheet materials, thermoforming can provide the perfect solution for your product needs. Here's a list of some popular items that can be protected and presented using thermoforming packaging:
Fruits and vegetables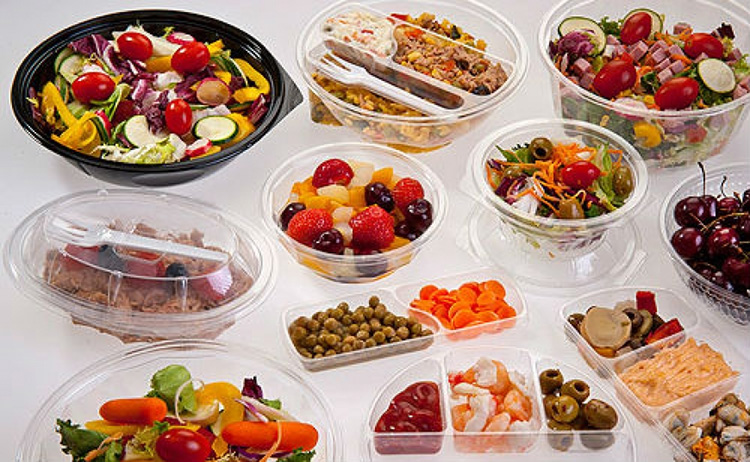 Thermoforming provides an ideal way to protect and transport fruits and vegetables while maintaining their freshness. The plastic packaging helps to keep moisture away, preventing spoilage and mold growth.
Chocolate and candy bars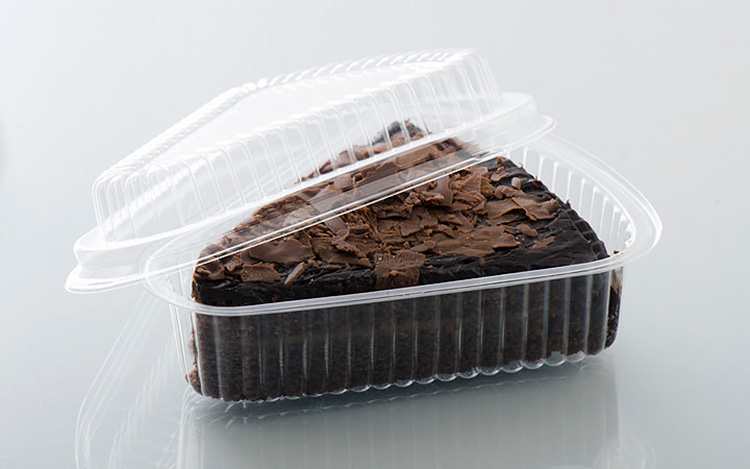 Thermoforming is the perfect solution for protecting and presenting chocolate and candy bars. The packaging helps to keep the contents safe from damage, while also providing a clear window for customers to see what's inside.
Detergents
Detergents can be packaged in thermoformed containers to keep them safe from contamination and moisture. The packaging also makes it easier to transport the products.
Medicines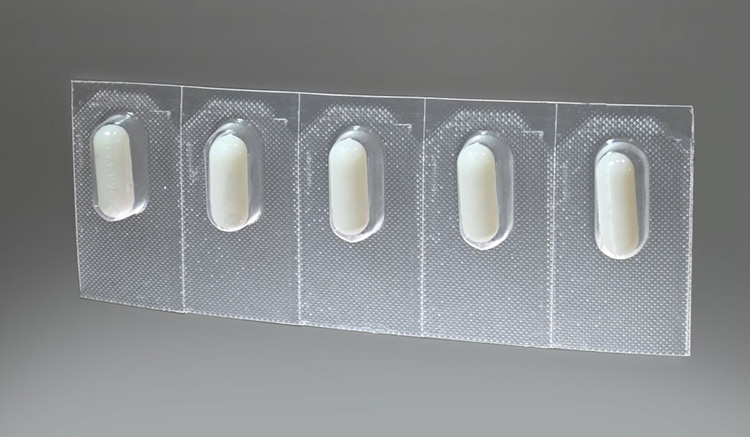 Many pharmaceutical products require a certain temperature to remain effective. Thermoforming can provide the perfect packaging option for these items, as it is resistant to extreme temperatures.
Electronic components
Small electronic components can be protected from dust, moisture and static electricity using thermoforming packaging. By using different materials, the packages can be designed to fit these delicate items while still keeping them safe.
Meat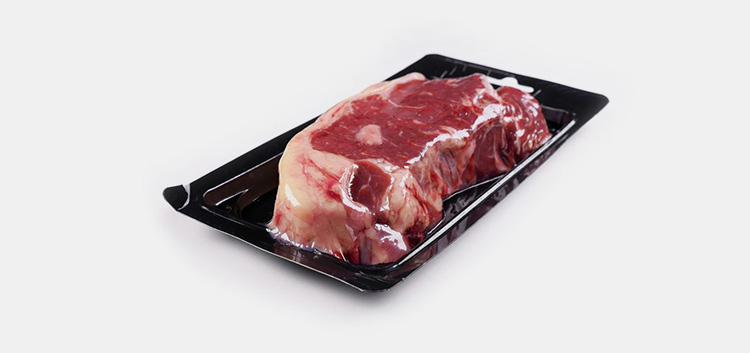 Meat products need to be kept fresh, and thermoforming is a great way to do this. The packaging keeps in the moisture and creates an oxygen-free environment that helps to preserve the meat for longer periods of time.
Lotions and creams
Lotions and creams need to be kept in airtight containers to prevent spoilage. Thermoforming can create packages that are leak-proof, keeping the products safe from contamination and oxidation.
Apparel
Apparel items such as shirts, sweaters, and trousers can be presented in a stylish manner using thermoforming. Packages can be customized to fit the size of the product and display it attractively to customers.
8.What Types of Materials Are Used for Thermoforming Packaging?
Thermoforming packaging is used for a variety of products, and there are several materials that can be used. Depending on the product you're looking to package, you may need a specific material or combination of materials to ensure its safe transport and storage. Here are some common types of materials used in thermoforming packaging:
Polystyrene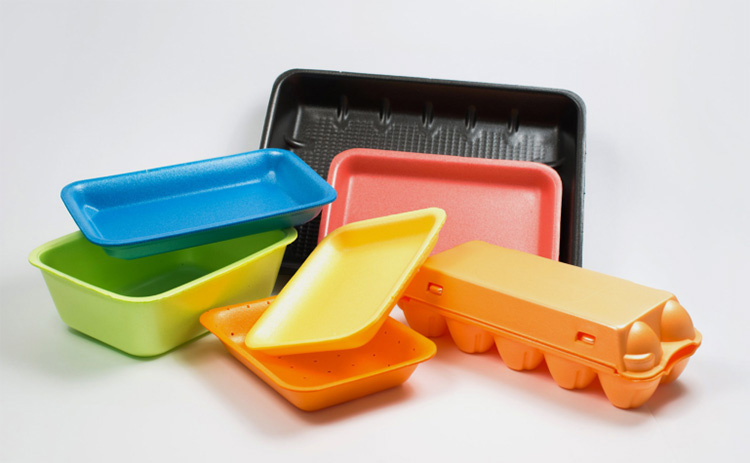 This material is lightweight yet strong, making it ideal for packaging items such as fruits and vegetables, medical devices, and frozen foods. It has good impact strength and can be easily formed into shapes for custom packaging requirements.
PET (Polyethylene Terephthalate)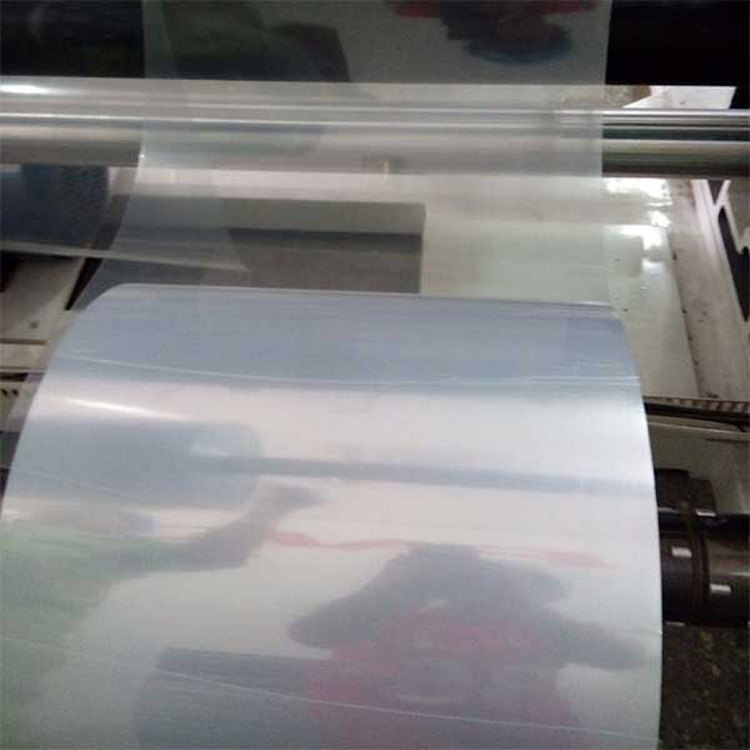 PET is one of the most popular materials used in thermoforming packaging due to its high strength, clarity, and resistance to both heat and chemicals. It's ideal for products that require a high level of visibility and protection such as electronics or medical devices.
PVC (Polyvinyl Chloride)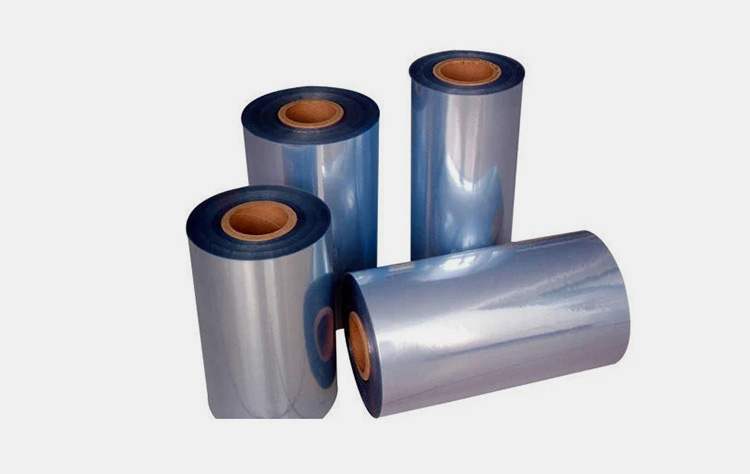 Such material is great for health and beauty products and food packaging as it is easy to form into complex designs and offers a strong barrier against moisture, oxygen, and other elements.
HIPS (High Impact Polystyrene)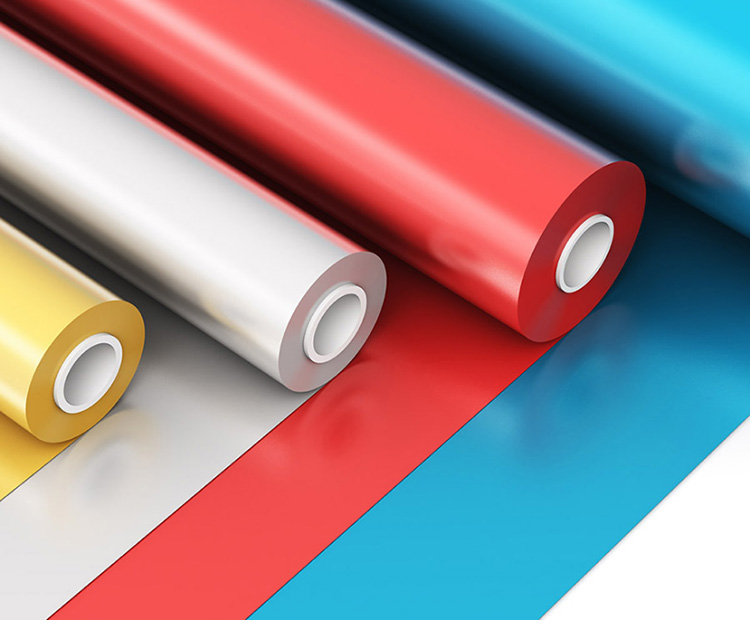 This material combines the strength of polystyrene with the impact resistance of PVC, making it perfect for packaging items that need to be both durable and attractive. It's also a cost-effective option that is great for general purpose packaging.
ABS (Acrylonitrile Butadiene Styrene)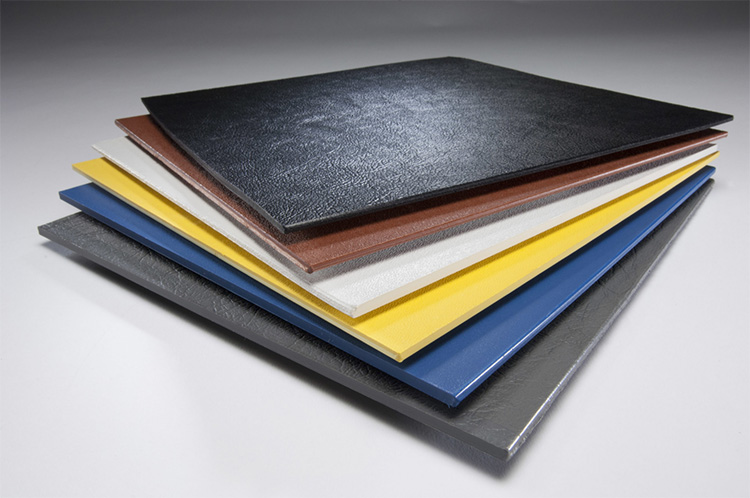 The material is known for its strength, rigidity, and durability as well as its resistance to wear and tear. It's perfect for products such as toys and industrial items that need to be transported safely with no risk of damage.
9.What Are the Different Specifications of Thermoforming Packaging?
When it comes to thermoforming packaging, there are a few different specifications you should be aware of. They include:
Material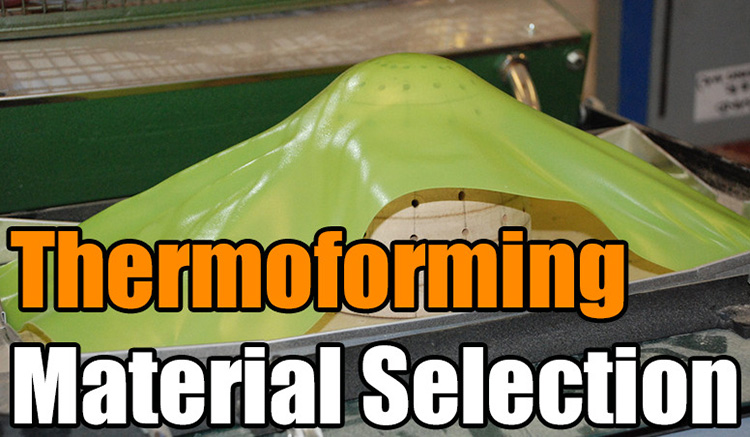 The material used for thermoforming packaging varies depending on the product being packaged and the requirements of the end user. Generally, materials such as polystyrene, polyethylene, polypropylene and PVC are used to create effective and safe packaging solutions that can be tailored to suit a variety of applications.
Thickness
The thickness of the thermoforming packaging is essential in determining its durability and usability. Depending on the product, the thicknesses vary from 0.1 mm up to 3mm or more.
Size

Thermoformed packaging can be tailored to any size required by its end user, whether it's a small item or a larger product.
Strength
The strength of the packaging is important, as it needs to be able to protect its contents from damage whilst being transported and handled. Generally, thermoforming packaging materials are designed with high tensile strength and impact resistance in mind, making them an ideal option for protecting products against potential damage.
Design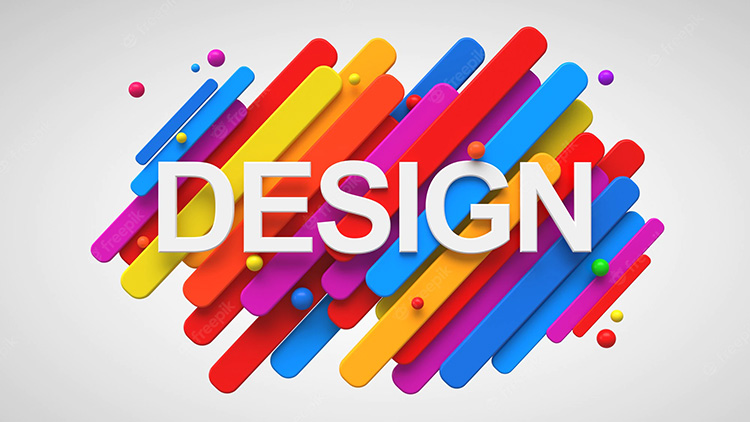 When it comes to thermoforming packaging, the design is completely customisable and can be tailored to suit any product requirements. From simple shapes and designs to complex features, thermoforming packaging can be designed exactly how its end user desires.
Colour
Depending on the material used, thermoforming packaging can be tailored to any color, which helps to make it aesthetically pleasing and in line with the product's branding.
10.Are There Any Differences Between Vacuum and Pressure-Formed Plastic Forming Methods?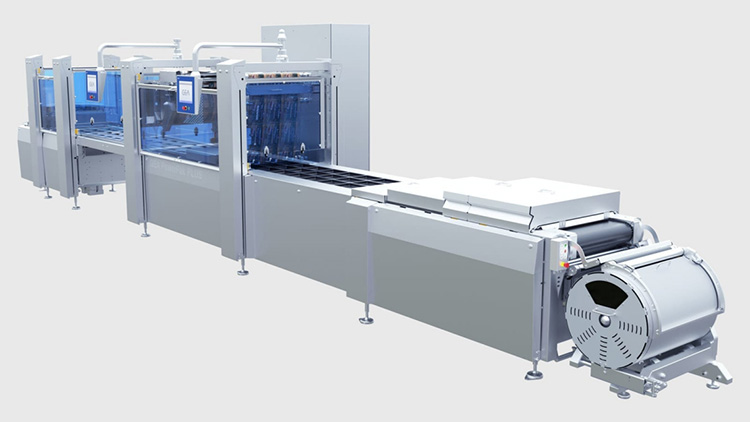 Yes, there are differences between vacuum and pressure-formed plastic forming methods. Vacuum formed plastics are produced by creating a vacuum inside a mold cavity that is filled with thermoplastic sheet material. Pressure-forming uses pressure to force the heated plastic into the mold cavity instead of relying on the vacuum.
Vacuum formed parts are generally less expensive than pressure-formed parts because vacuum forming does not require a large, complex machine. However, vacuum forming has some limitations when it comes to accuracy and complexity of the mold design. Pressure forming is more precise and can be used for intricate designs that are difficult or impossible to achieve with vacuum forming.
The material properties of the plastic can also affect the forming method used. Vacuum-formed plastics are generally more brittle and not as strong as pressure-formed plastics, which makes them better suited for parts that don't require tight tolerances or require a consistent surface finish. Pressure-forming is ideal when higher strength, stiffness, and dimensional control are needed. Both vacuum and pressure-formed plastics have their advantages and disadvantages, so it is important to consider the application and requirements when choosing a plastic forming method.
11.What Are Some Tips for Optimizing Performance With Thermoforming Packaging?
As an investor, you want to optimize performance with thermoforming packaging. Here are some tips on how you can do just that:
Use the right materials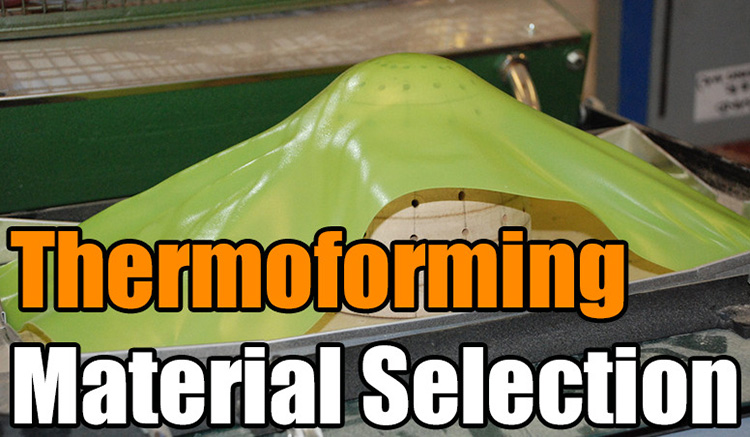 Selecting the right plastic material for your thermoforming packaging is essential to ensuring optimal performance and cost-effectiveness. Consider factors such as rigidity, temperature resistance, impact strength, transparency and oxygen barrier properties when selecting a material.
Design with precision
According to the application requirements, develop an accurate design that takes into account the size and shape of the product, its weight, and other packaging needs. Consider features such as hinged lids, snap locks, tabs & slots to improve functionality.
Ensure uniform thickness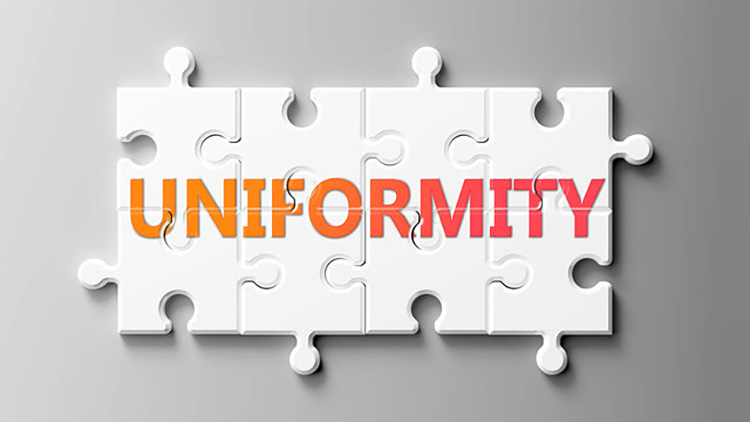 Maintaining a uniform wall thickness is crucial for getting high-quality products with consistent performance. Utilize a variety of tooling and computer numerical control (CNC) systems to precisely control the thickness in both thick and thin areas.
Optimize stress distribution
Minimize warpage, buckling and deformation by balancing stresses during thermoforming. Make sure that the design spreads the load evenly over all surfaces, which will increase the packaging's strength and durability.
Choose the right forming method
Selecting the right thermoforming method can significantly improve performance, efficiency and cost-effectiveness. Common methods include vacuum forming, pressure forming and twin sheet forming.
Utilize automation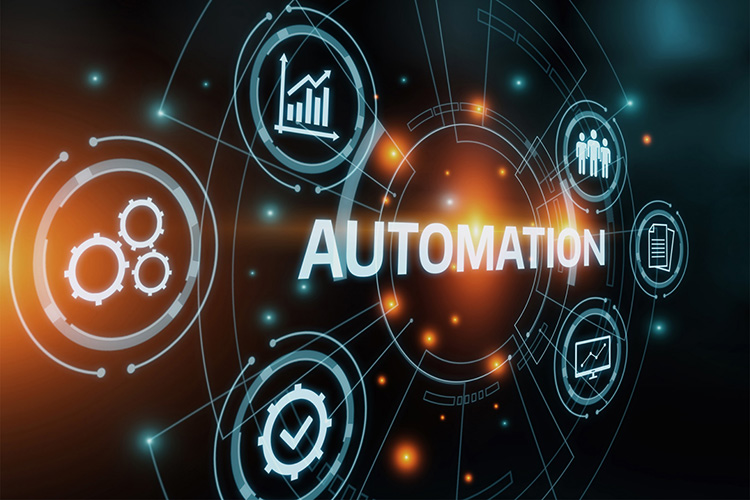 Automation can help increase production speed and reduce labor costs. Invest in robotic arms, high-speed handling systems, material accumulators and other automated equipment to improve output quality while reducing waste.
Consider secondary processes
Enhance product value with additional features such as printing, die-cutting and assembly. Secondary processes can add complexity, functionality and cost savings to your packaging.
12.Are There Any Potential Challenges Associated With Using Thermoforming Packaging Machines And How Can They Be Fixed?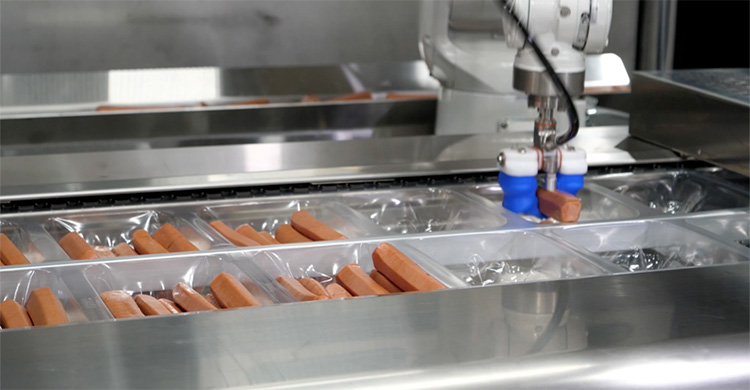 Jamming of products
Products may jam in the forming chamber, preventing them from being properly formed. This can be due to a number of factors including machine settings, product size and shape, air pressure, or incorrect loading of the product into the chamber.
Solution:To fix this issue, make sure machine settings are correct and that all components are lined up correctly. Make sure the product is loaded into the chamber properly and that the air pressure is set to an appropriate level.
Blistering of products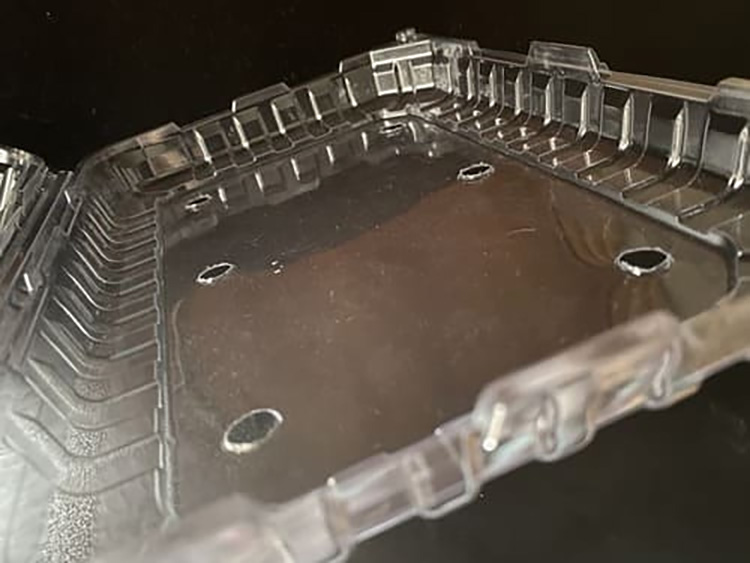 Products may blister during thermoforming due to incorrect temperature settings, improper cooling times, or incorrect product placement in the forming chamber.
Solution: Make sure the machine is set to the correct temperature and cooling times. Additionally, make sure that products are placed in the forming chamber correctly so that air can be drawn evenly over them for optimal formation.
Underfilled or overfilled product pockets
If a thermoforming machine is not set up correctly, product pockets may be underfilled or overfilled, resulting in a poor-quality product.
Solution:To sort this issue, make sure the machine is set up correctly and that all settings are adjusted to the correct level. Additionally, ensure that products are loaded into the chamber properly and that air pressure and temperature levels are appropriate for optimal filling of the product pocket.  
Poor product finish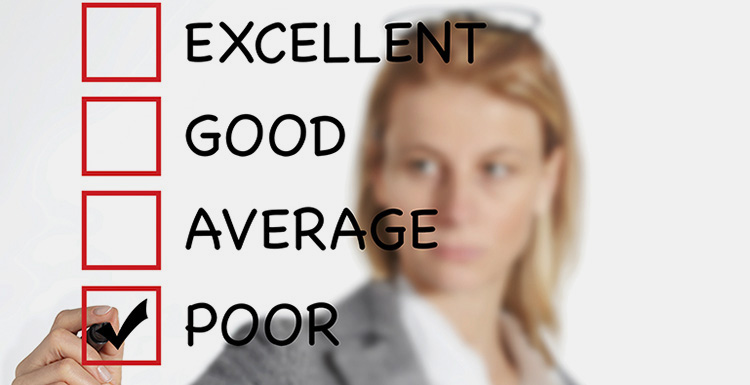 Poor product finish can be caused by incorrect settings or a lack of attention to detail when running the machine.
Solution: Make sure that all settings are correct and that you pay close attention to detail when running the machine. Additionally, check regularly for any debris in the forming chamber which can cause poor product finish.
Conclusion
Thermoforming packaging is now one of the most popular forms of packaging used by businesses around the world, offering quality and safety your products need. With this buying guide, you'll be able to understand what thermoforming involves, and decide which materials and products are ideal for you. By investing in quality thermoforming supplies, you are sure to gain a great return on investment. Contact Allpackchina for any inquiries you might have about purchasing the perfect thermo packaging for your business today!
Tell us your raw material and project budget to get quotations within 24 hours.
WhatsApp Us: +86 181 7101 8586
Want to get Best Price Thermoforming Packaging from China?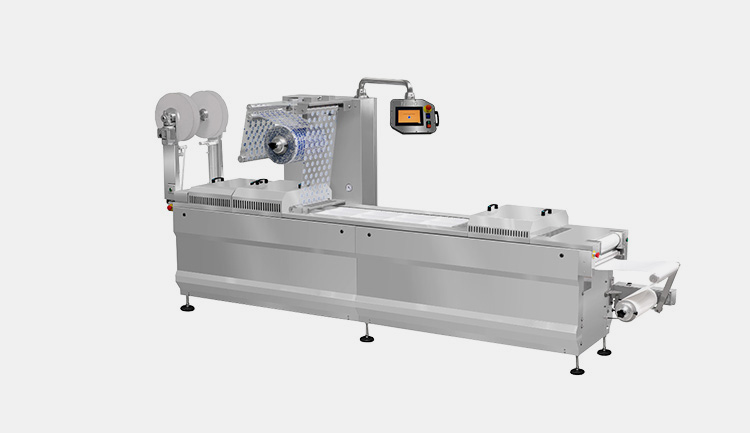 Tell us your material or budget, we'll reply you ASAP within 24 hours!