video:
Introduction:
1.The Machine applicable to sealing kinds of PP orPE tray, could automatcally finish the process of vacuming gas fushing seaing and film cutting and so on.
2.Tray Vacum Gas-fushing Packaging Machine replaces the air in the bag by protectve mixture gas inhibit the growth of most microorganisms which may make thefood prone to spoiling and trichinosis; decrease the respiration of the active food (like fruit)so as to prolong the fresh time.
3.lt is applicable to industrialized package of food or distribution of supermarkets.
4. The mould could be designed to meet the customers' tray size.
5.lt adopts removable moulds which enable single machine to meet different sizes of moulds.
Product Detail: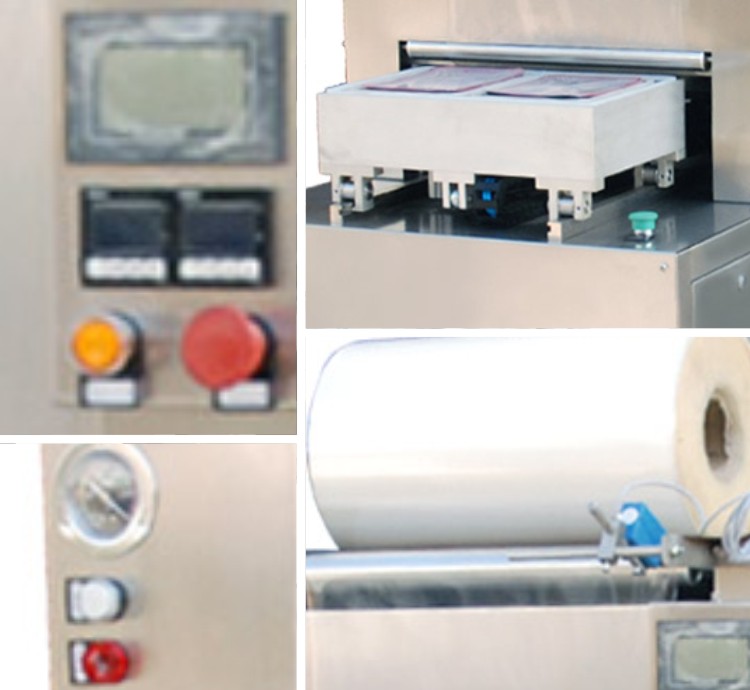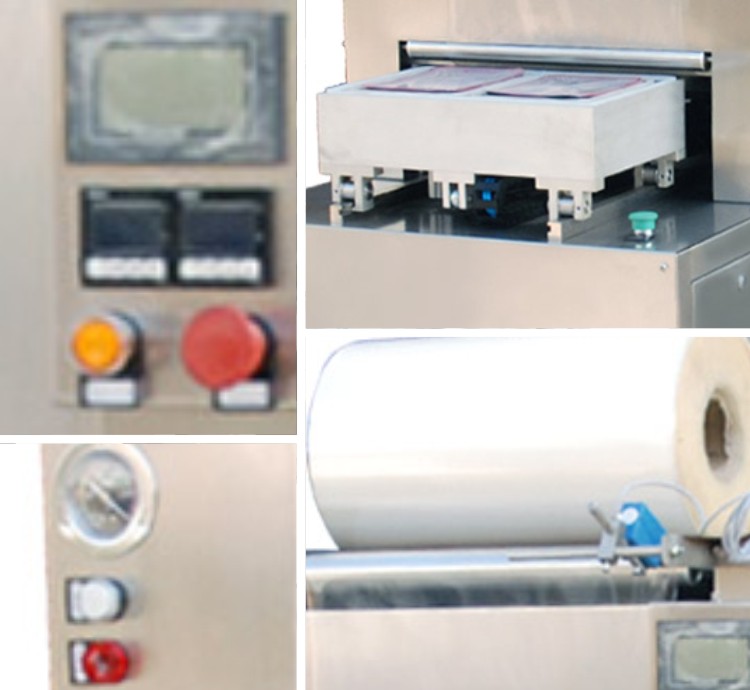 Specification:
| | |
| --- | --- |
| Model | HVT-450M/2 |
| Voltage (VIHz) | AC 380/50 ( three phases) |
| Power (KW) | 3680 |
| Sealing power (kW) | 2000 |
| Ultimate vacuum pressure (KPa) | 1 |
| Flushing gas | N2 or N2+CO2 |
| Pump capacity (m3/h) | 63 |
| capacity (times/min) | 10-12 for only sealing ; 3-5 for vacuum, gas-flushing and sealing |
| Chamber Dimensions(LxW)(mm) | 400× (200-400> |
| Cooling type | Water-cooling |
| External Dimensions (LxWxH)(mm) | 1360×840×1475 |
| Net Weight (Kg) | Approx.650 |