video:
Introduction:
Production Description
Vacuum Emulsifying Mixer is connected to the engine through the high-speed rotation of the head of the homogenization, material shear, dispersion, impact. In this way, the material will become more delicate, promoting the integration of oil and water.It is widely used in cosmetics, shower gel, sunscreen, and many other cream products.Sauce, juice, etc. In the food industry.Ointment in the pharmaceutical industry.Petrochemical, paint, paint, ink and other will use emulsifier.
Structure
The Vacuum emulsifying mixer main pot is equipped with material inlet, vacuum gauge, vacuum valve, view mirror, air filter, perfume hopper, and so on.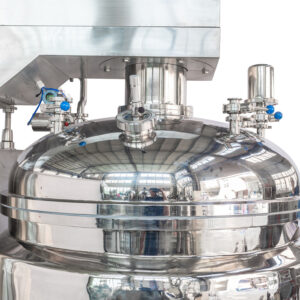 Adopt Siemens PLC touch screen control that can display setting and actual quantity ,Setup and monitoring limit data.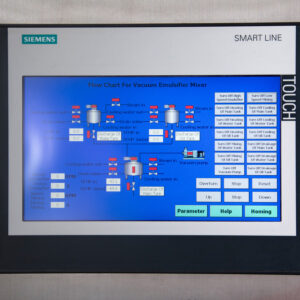 Adopt Siemens Motor,the vacuum emulsifying mixer have a better quality and strict conform to the manufacturing standard.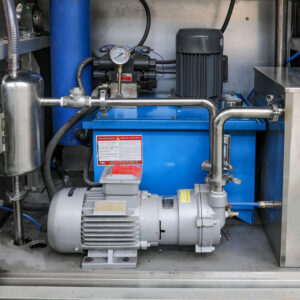 Finished Products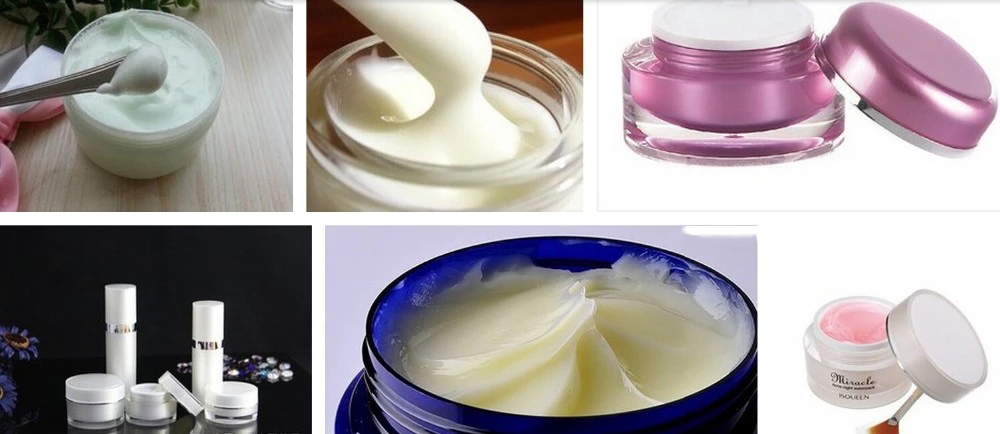 Feature:
Control by computer touch-screen,  integrated operation, with beautiful generous;
Work continuously large quantity, circulating homogeneous discharging, especially suitable for single products continuous production.
Easy operation, perfect  homogeneous  emulsification
Capacity : 100-2000LHelical ribbon mixing, internal-external circulating homogenization.
Specification:
                                          Parameter
Model
Volume
Emulsify motor
Mixer of oil water pot
Length
width
height
Max height
APKZRJ-10
10L
1.1KW
0-3500rpm/min
0.37Kw
0-60r/m
1200
600
1300
1700
APKZRJ -20
20L
1.5KW
0-3500rpm/min
0.75Kw
0-60r/m
1500
800
1500
2050
APKZRJ -50
50L
3KW
0-3500rpm/min
0.75Kw
0-60r/m
2750
2100
1900
2600
APKZRJ -100
100L
3KW
0-3500rpm/min
1.5kw
0-60r/m
2800
2150
2100
2800
APKZRJ -200
200L
4KW
0-3500rpm/min
1.5kw
0-60r/m
2850
2200
2200
3100
APKZRJ -300
300L
5KW
0-3500rpm/min
2.2kw
0-60r/m
3000
2600
2500
3550
APKZRJ -500
500L
7.5KW
0-3500rpm/min
2.2kw
0-60r/m
3800
2800
2700
3950
APKZRJ -750
750L
11KW
0-3500rpm/min
3.7kw
0-60r/m
3900
3900
2900
4400
APKZRJ -1000
1000L
11KW
0-3500rpm/min
3.7kw
0-60r/m
3900
3400
3150
4550
APKZRJ -2000
2000L
22KW
0-3500rpm/min
7.5kw
0-60r/m
4850
4300
3600