Liquid Paste Filling Machine: A complete Buying Guide in 2022
Since the manufacturing industry is growing and producing more and more products, there are a lot of filling materials to be finished at the industrial level. If you owns a manufacturing industry, then liquid paste filling machine is a must have machinery to accelerate the working process.
In this blog you will get a complete guide which provides you everything you need to know about choosing the right liquid paste filling machine.
1.What is a liquid paste filling machine?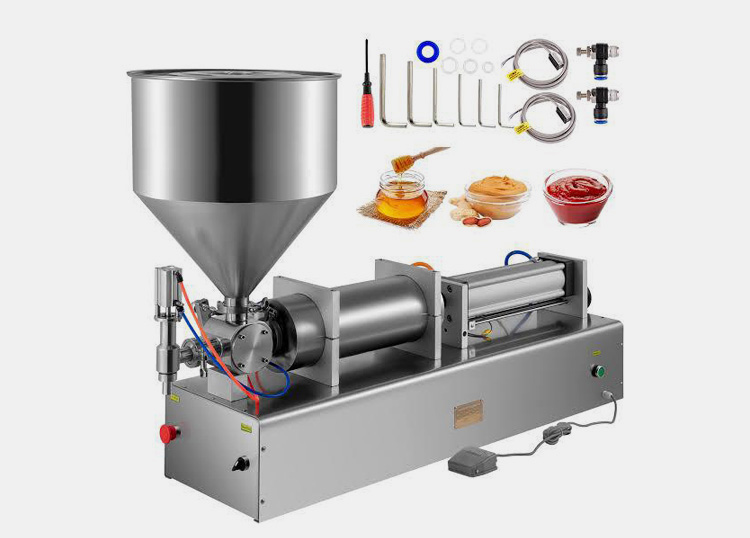 A liquid paste filling machine is a Machine that can be used to precisely measure and fill liquid into any type of bottle or container.
The liquid paste filling machine is specially designed to meet the requirement of different industries.
In food industry it has great uses to fill different products in different shapes and sizes like tomato sauces, salsas, jams, and many other food items.  
Pharmaceutical liquid paste filling machine is in the most common applications. For example, it can be used to fill prescription drugs, chemical liquids, and many other products.
It ensures the quality of the raw materials with high efficiency and save more working time.  
2.How will you benefit from a liquid paste filling machine?
As the liquid filling machine can help you to save time and energy, it will be a big advantage for your business. It can be used to fill the products in a short time, which meets the requirement of different products.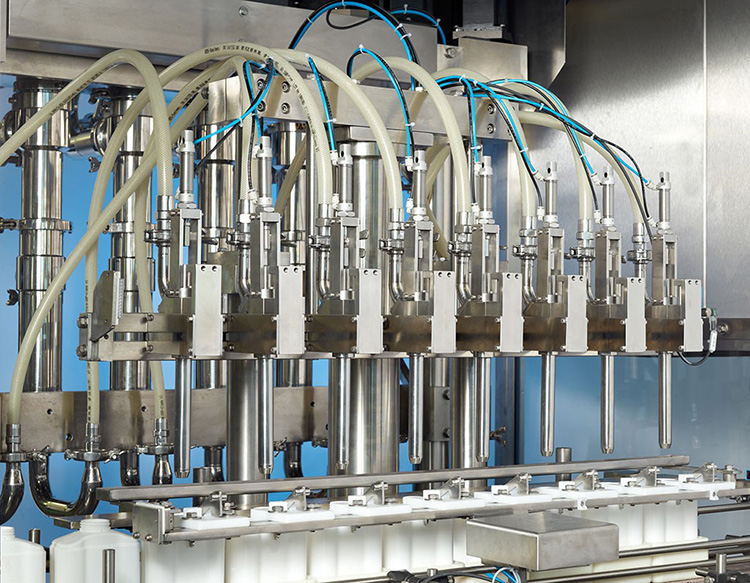 The machine is equipped with a variety of filling materials, so you can choose according to your requirements.
Here are a few justifications for why you should have to buy this top service provider product.
It is upgradeable: As the business is growing and the production needs serious help, fillers are upgradeable without and replacement in the machinery.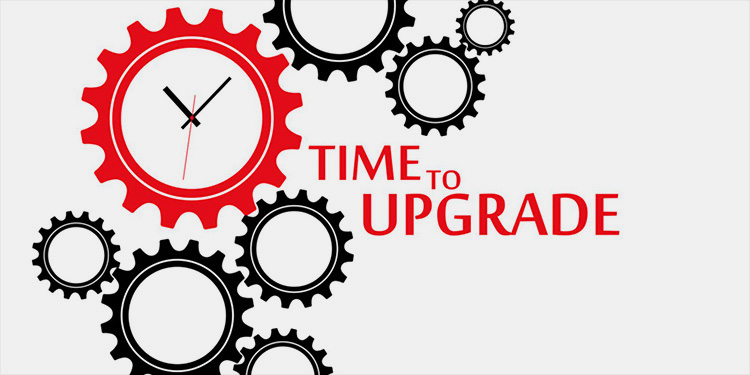 It accelerates production: In contrast to the hand-filling method, fillers can bottle a greater number of containers. The fill-heads of machine and the viscosity of the liquid both affect speed.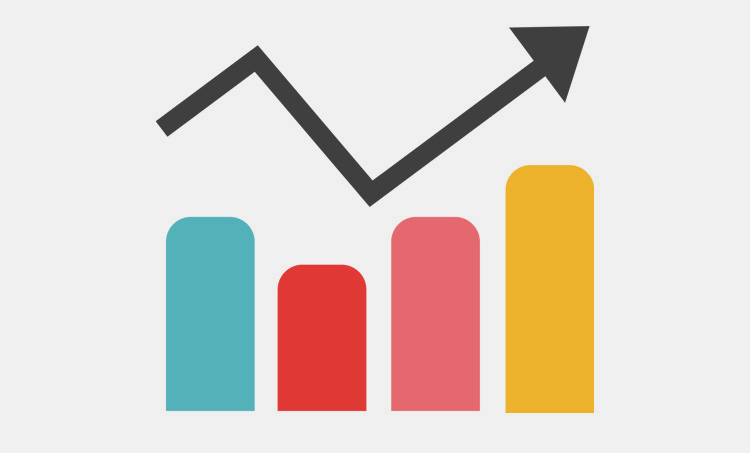 Sixteen fill-head machines can typically produce up to 120 bottles per minute. This makes it possible to fill thousands of bottles every day.
Consistent in production: Another very interesting feature of this machine is that it is consistent in production. Hand filling may lead to changes while filling a product into container.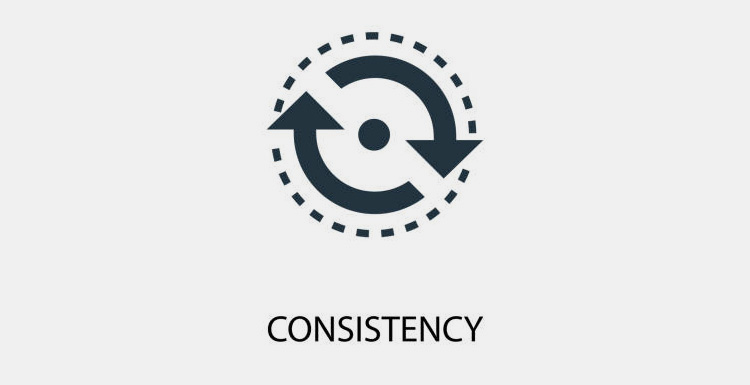 Long-term usage: Industrial filling equipment is built to last a lifetime and not break down, especially when a lengthy production run is required. This guarantees that companies can continue to operate for a long time.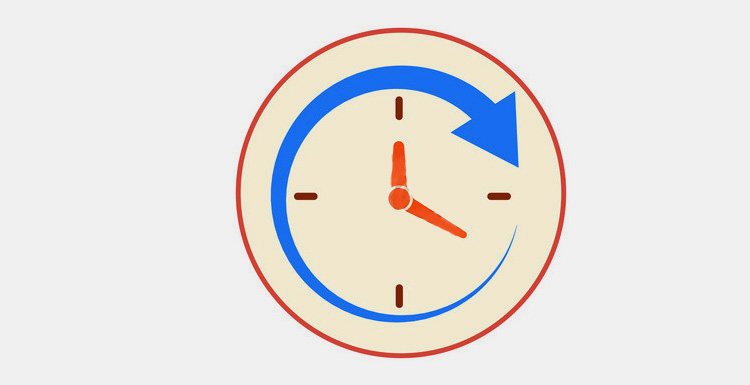 Daily expenses can be reduced in terms of labor costs and energy consumption with proper maintenance inspection performed within a month and a small workforce.
Versatility in fillings: When settings are adjusted, bottling machines can fill any sort of product with any specific measurement since fillers do not always bottle the same type of product in the same kind of container.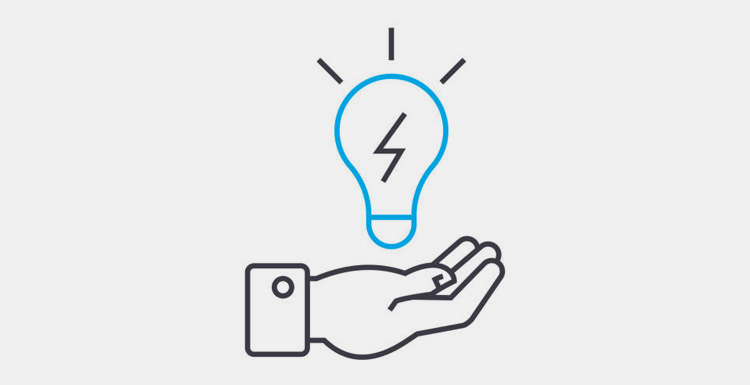 3.Where is the liquid paste filling machines widely used?
Liquid paste filling machine is widely used in the pharmaceutical and chemical industries, food industry, textile industry, and agriculture industry to produce liquid products.
It can produce liquid products of various viscosities, color, density, and other characteristics according to different requirements.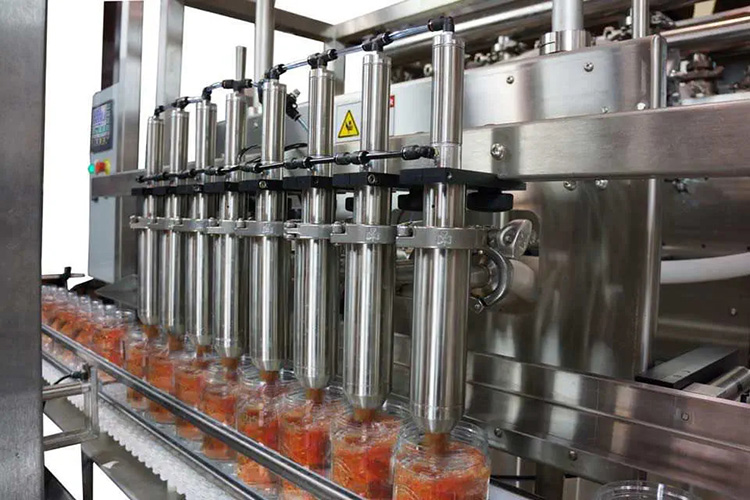 Liquid Paste Filling Machine While filling Sauces
It is capable of handling a variety of liquid pastes, including body lotions, variety of creams and cosmetics. Even food products like sauces, cooking oil, soup, and salad dressing can be packaged with them.
4.How many types of liquid paste filling machines are there?
There are three main types of liquid filling machines:
Manual Liquid Filling Machine: This kind of liquid filling machine is operated manually and doesn't need electricity. Compared to manually pouring liquid, it helps in improving accuracy and output speed.
A manual liquid filling machine is appropriate for laboratories or small-scale operations.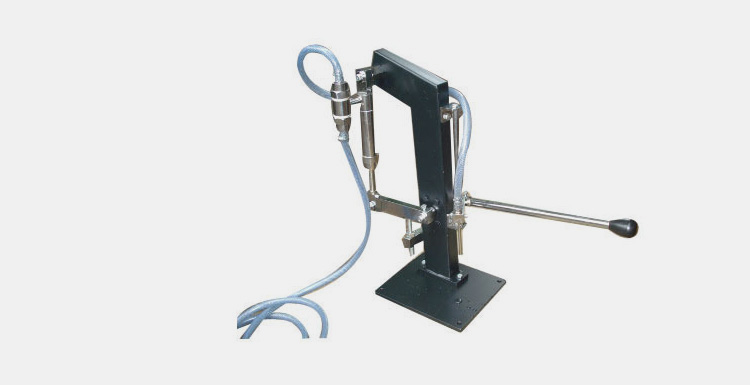 Semi-Automatic Liquid Filling Machine: Syringe, piston, and nozzle are commonly used to guarantee zero-drip operation. Almost any liquid, including pharmaceuticals and cleaning detergents, can be filled with this type of machine.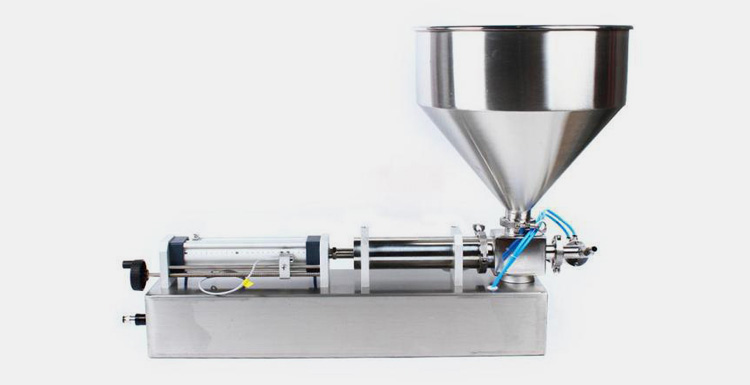 Fully-Automatic Liquid Filling Machine: Big businesses frequently use this kind of liquid filling machine because it can manage complicated tasks and huge production demands.
It is utilized to pour all viscous liquids and liquids containing food items.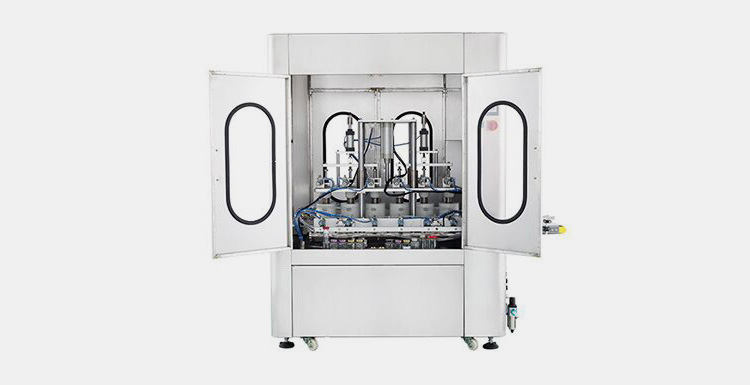 5.What is the working principle of a liquid paste filling machine?
As you know that this kind of machines works for thick liquids and pastes. The system consists of a valve that employs a stroke and discharge system.
The product is injected into the container by the piston after being drawn from a drum. These volumetric systems are typical for semi-automatic machines, are quite accurate, and can handle a variety of liquids.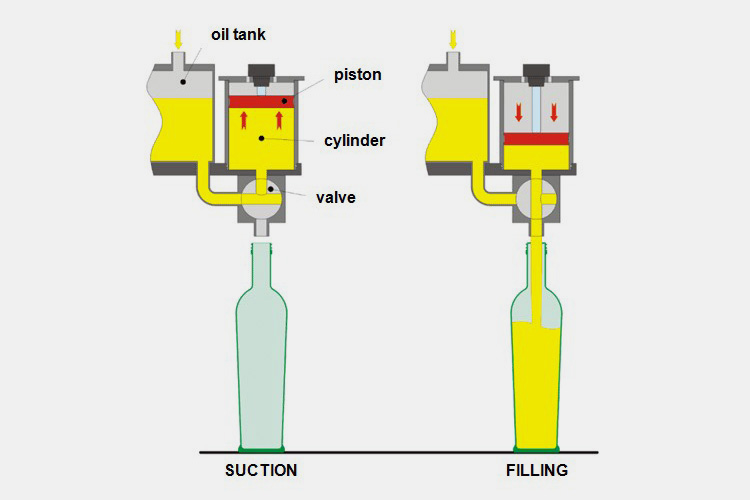 6.What is the filling capacity of liquid paste filling machines
You must agree that faster is better. A tabletop machine with one or two fill heads filling at a rate measured in bottles per hour is not going to be of much use if your manufacturing demands high volume output.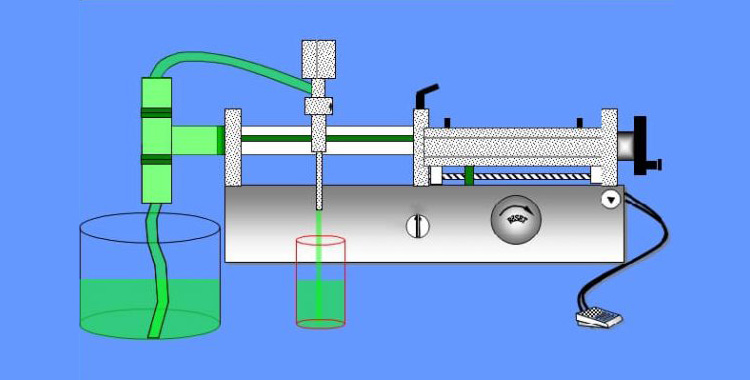 The market for a fully automated filling line that can produce multiple bottles per minute (BPM) and handle filling, capping, and labeling all at the touch of a button is likely to exist if cost is not a concern and you want to maximize production.
A semi-automatic liquid filling machine has a filling capacity of 100 to 500 bottles per hour. A fully automated liquid machine can fill 500 to 600 bottles per minute. 
7.What should you consider before buying a liquid paste filling Machine?
Equipment for filling liquids can be automatic or semi-automatic but when picking between the two, quantity is typically the deciding factor.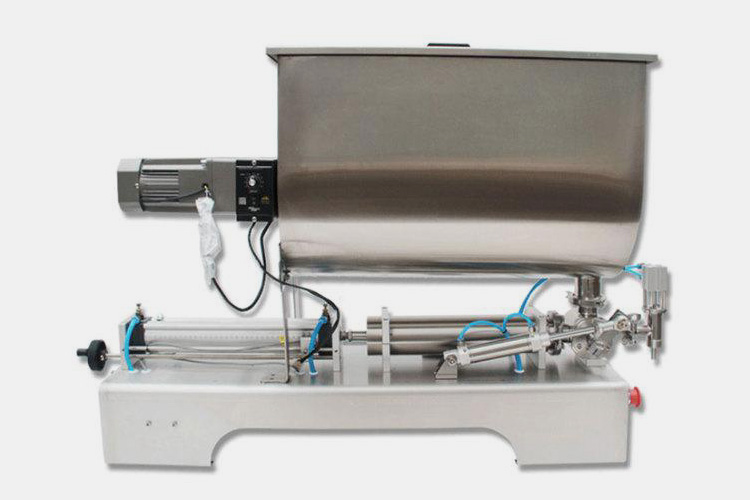 Semi-automatic equipment is generally the best choice for smaller-to-medium batch sizes and shorter runs.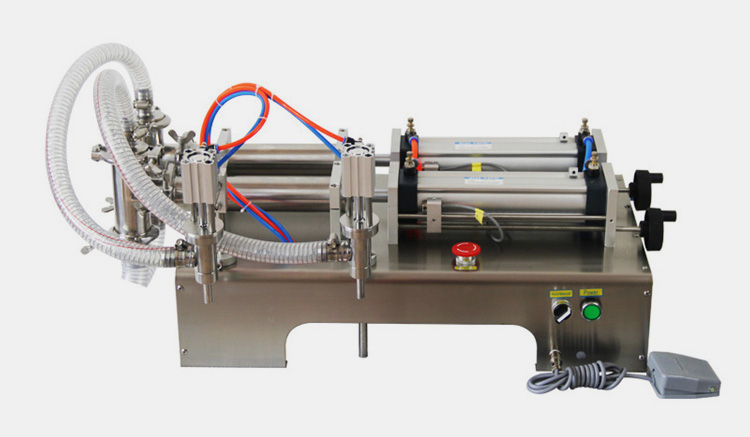 However, if you are consistently generating a greater amount of product, it can be worthwhile to invest in completely automatic filling machinery.
Consider your company's specific filling requirements when deciding between automatic and semi-automatic technology. A high-speed machine that can handle huge quantities might seem excellent.
Conclusion
A liquid paste filling machine is a very useful machine which helps you perform different functions at a time. You can easily fill up your products of different quantities and sizes in a very short time. ALLPAK CHINA Machines uses latest technologies which make them unique from others. If you are looking for a good liquid paste filling machine do contact us.
Tell us your raw material and project budget to get quotations within 24 hours.
WhatsApp Us: +86 181 7101 8586
Want to get Best Price Liquid Filling Machine from China?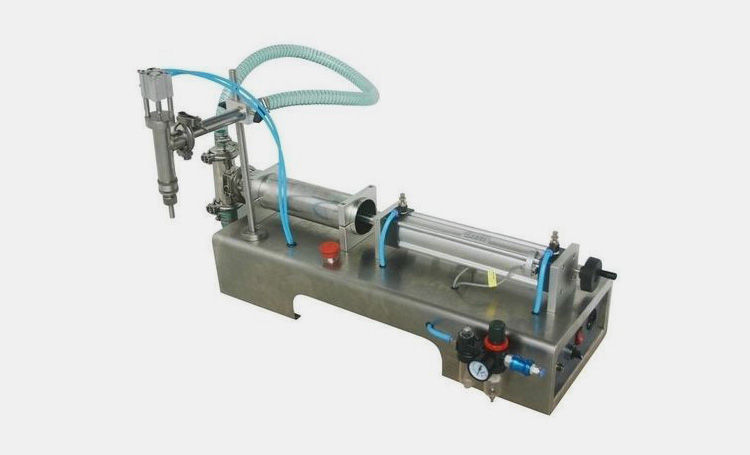 Tell us your material or budget, we'll reply you ASAP within 24 hours!