Bag Closer: The Complete Buying Guide In 2023
Productivity of industries in modern world is increasing day by day. As a result, the finish bags are difficult to be enclosed manually. Bag closers are highly suitable for this purpose as they are highly efficient for packaging of bags.
Before purchasing a bag closer, it is necessary to get all related information. For this Allpackchina is providing you complete buying guide regarding advantage, features and working methods of bag closer that will assist you at every level.
1.What Is the Bag Closer?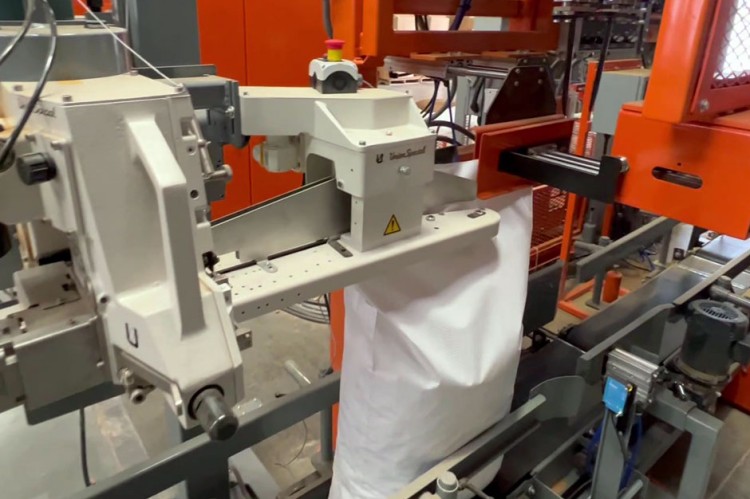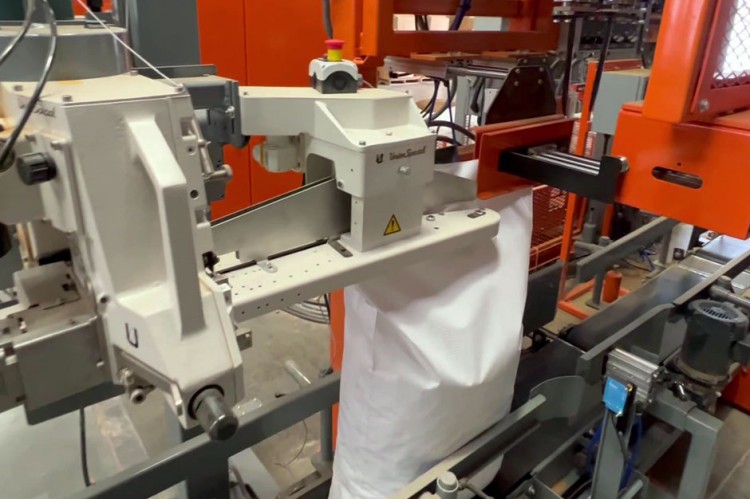 A bag closer is a highly efficient and precise machine that closes filled bags like a sewing machine. These machines are mostly in demand nowadays as they stand up to sew bags with high reinforcements. Bag closer are simple to operate and requires no expertise.
The feed mechanism of a bag closer is more conventional that helps to achieve smooth and better-looking closures of bags. The parts of a bag closer are also machined to a closed tolerance and are heated to a certain temperature to bring resistance and reduce downtimes in them.
2.What Are theApplications Of the Bag Closer?
Bag closer is mostly used for packaging in a variety of industries that includes food, chemical, and agriculture industry.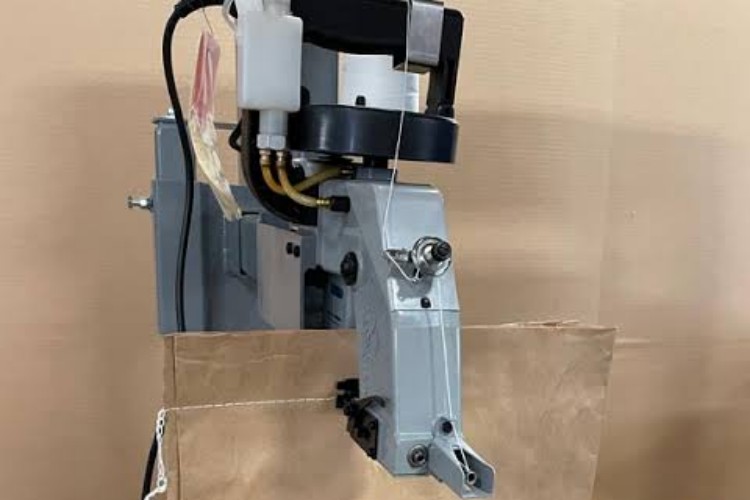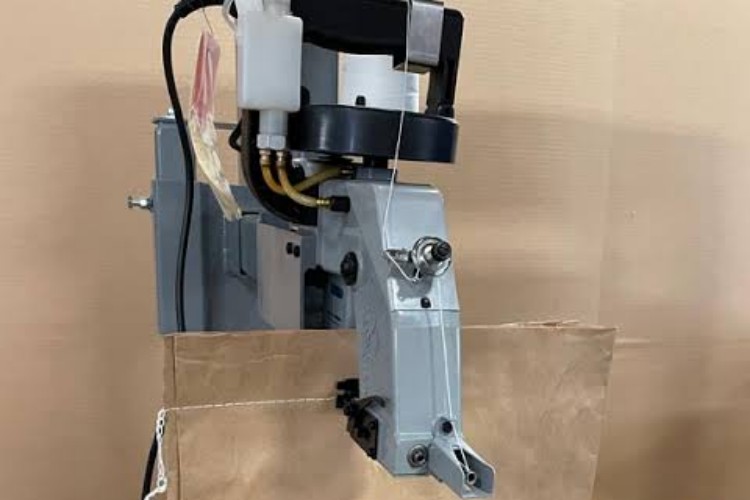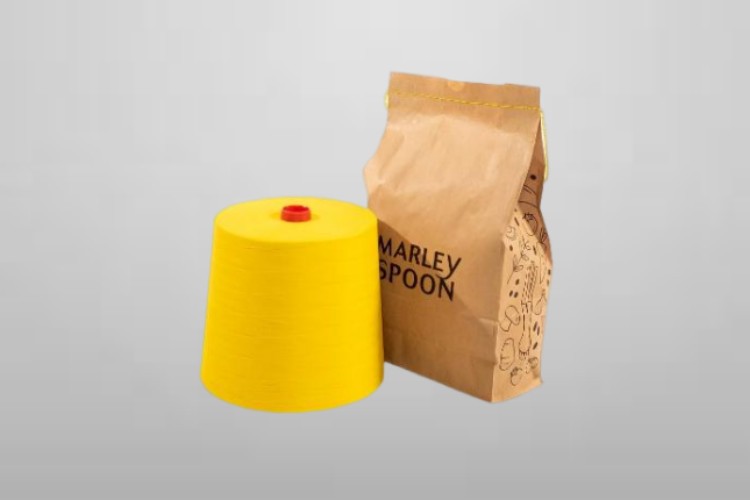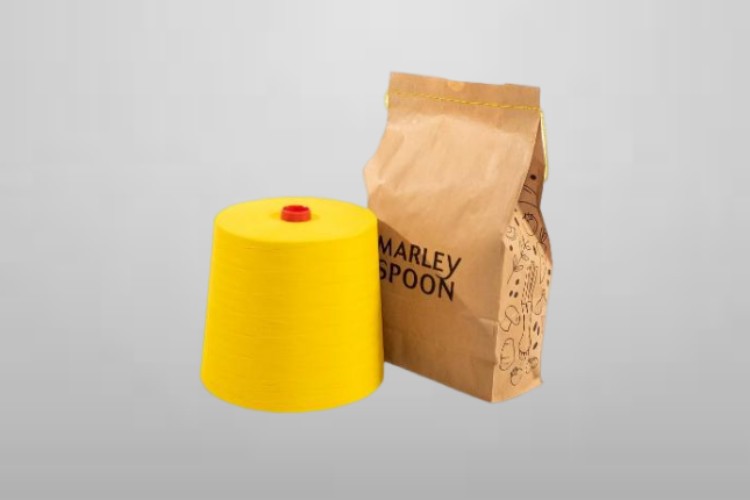 Food industry is the one which mostly uses a bag closer. It  involves in packaging of bags that are filled with flour, rice, wheat, grains, etc.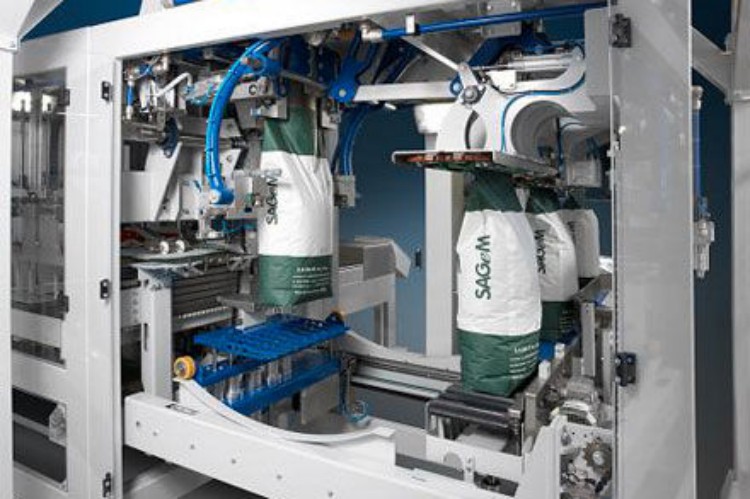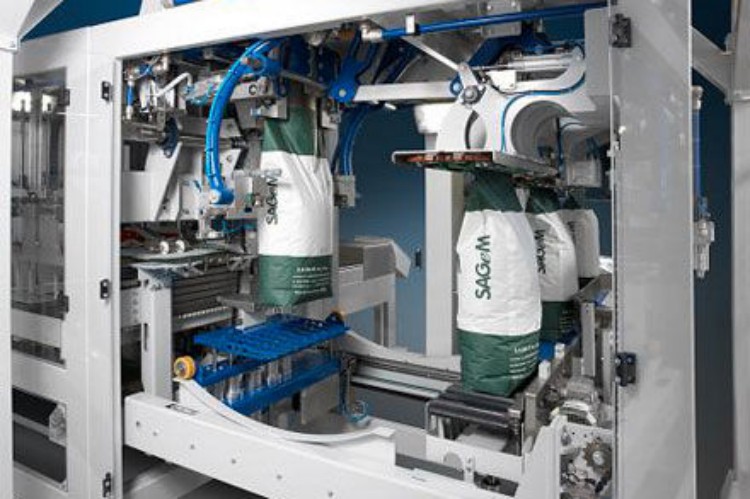 Chemical industries where resins, raw materials and other materials are filled in huge bags, pouches, clothes have sharp edges that are difficult to be closed manually. Bag closer provide such platform to sew those bags easily.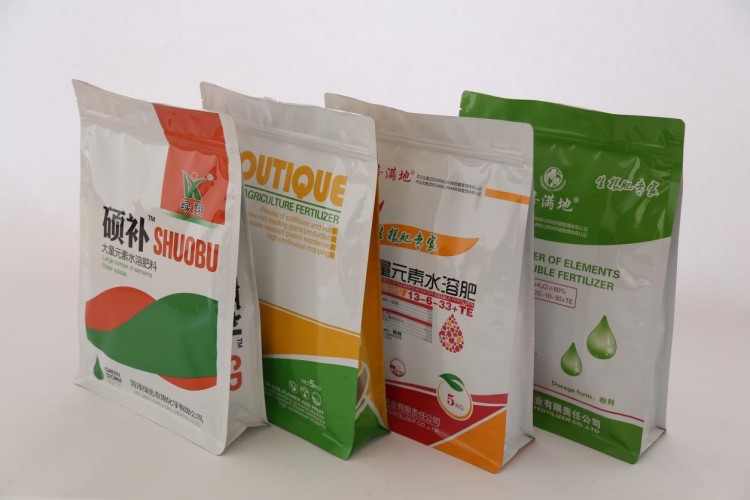 Finish products of agricultural industry are also packed with bag closer. They help the farmer to sew them easily whether the process is carried out in field or in any manufacturing processing plant.
3.What Are the Working Principles Of the Bag Closer?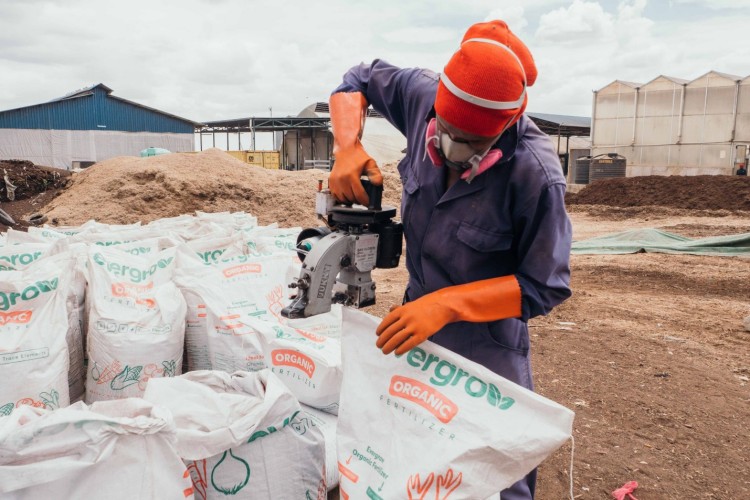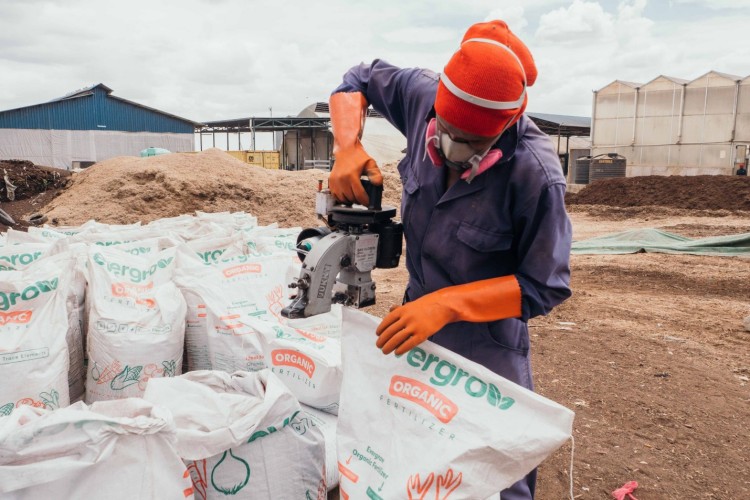 The working principle of a bag closer is just like an ordinary sewing machine. It just includes high level of automation and integrated systems. The working principle of a bag closer follows following points.
Initially all the external parameters of a bag closer like temperature, needle quality, conveyor speed, thread quantity and nature according to the bad composition and electrical connections are checked with high concern.
When all the parameters are found to be normal then the process of a bag closer machine is said to be start.
In the process, the bags are filled with material at first and then directed towards the bag closer.
Manually or through conveyor system, the bags are inserted in the system through a device guide.This device guide also straights the top edges of bags which make it easy for the machine to sew. The speed of feeding is also set account to the quantity and nature of material.
As the bag is detected on the system the automatic sewing head starts its operation. It allows the thread to travel from in feed needed and as the bags moves forward the sewing process is carried out.
At the end when the bag is completely closed, the excess thread is removed by sharp edged blades and similarly the process is repeated in cycle
4.What Are the Main Components In A Bag Closer?
The main components of a bag closer are sewing needle, automatic in-feed unit, automatic sewing head, bag moulder, and conveyor.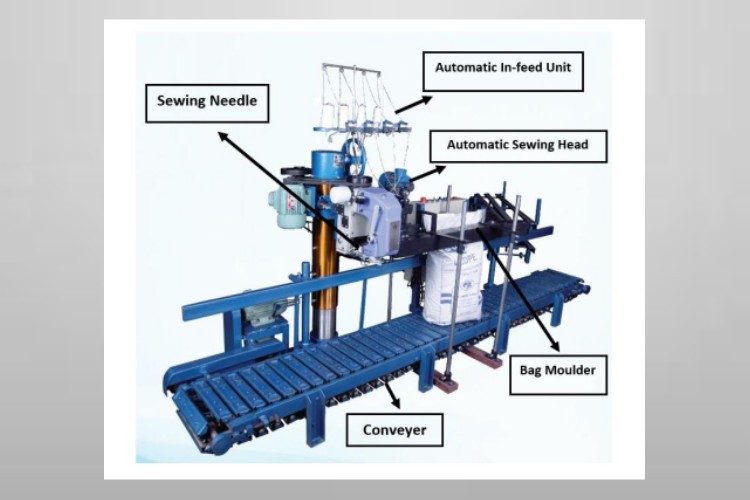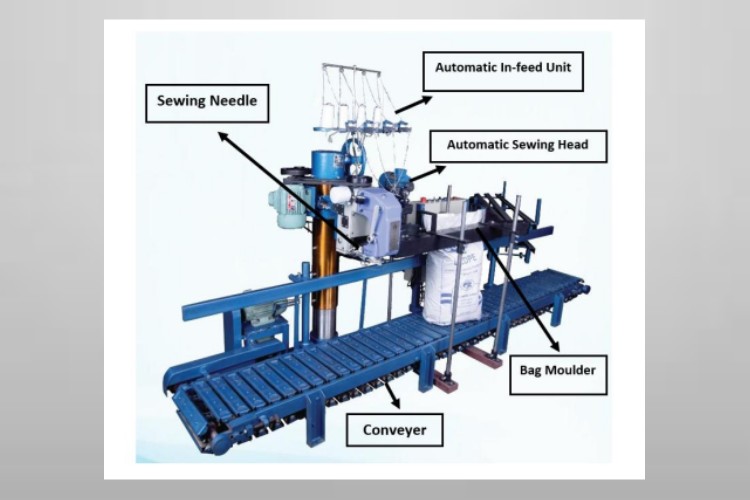 This is the main unit of a bag closer. This is where the electronic mechanic and non-stoppable services are provided by the machine. The sewing head carries the in-feed unit which contains thread and cutting head.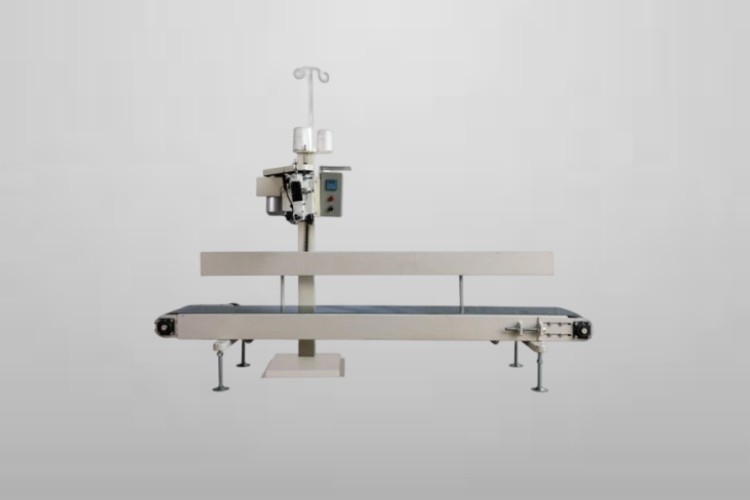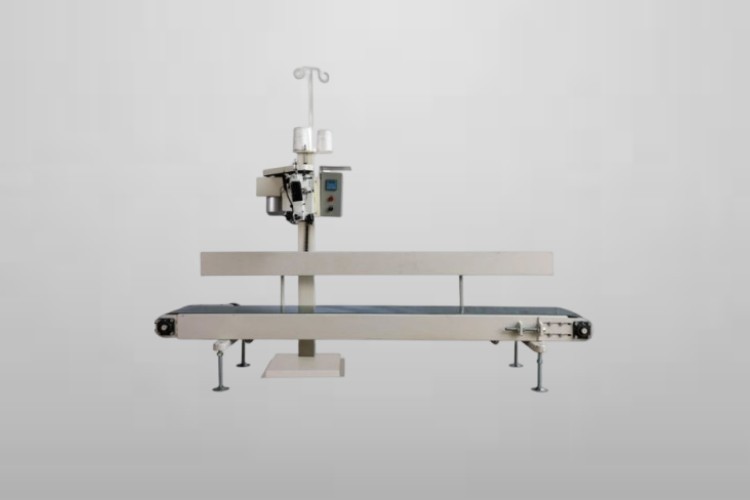 In a bag closer machine, the product is carried in and out from the system through these conveyors. The conveyors direct the bag to get in the automatic sewing head and are responsible to get the product out.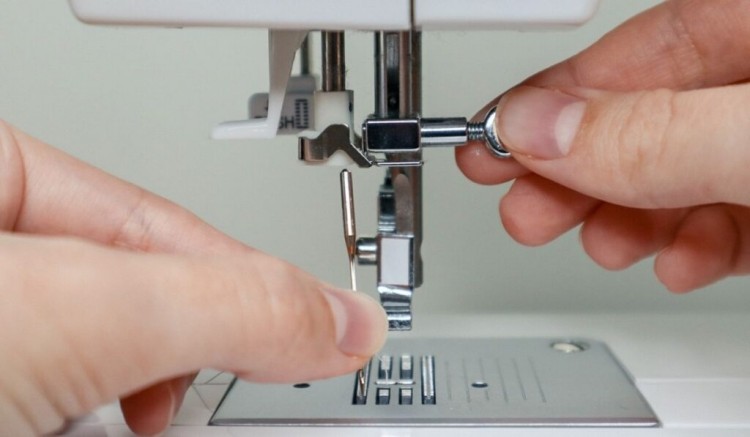 The core item of a bag closer which actually is responsible for closing of bags is sewing needle. The needles are selected as per the standards of material used for packaging. Vice versa the thread is selected according to the size of needle.
For proper shape so that the bag closer perform the efficient closing, bag moulders are placed at the top of the system. They aligned the top layer of bag so that closing is done in a smooth manner.
An automatic in feed unit is responsible for proper entering of a bag. They contain sensor and other safety measures and allow the machine to perform sewing if all parameters are satisfied.
Label Attachment Facility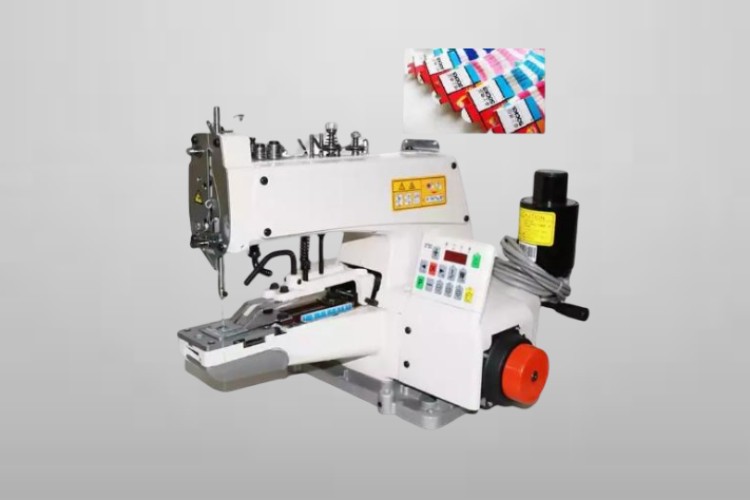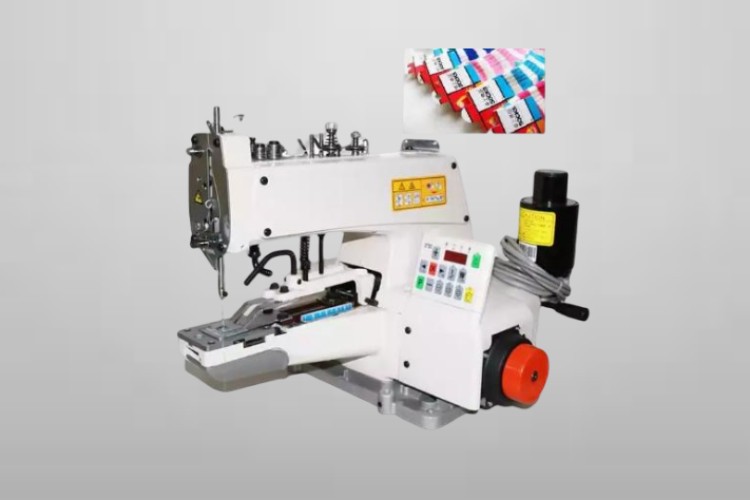 At the end of a bag closer, there is an automatic label attaching facility. These are often used for attaching label to filled bags on both of their sides.
On the other hand, there are slightly differences between the components of automatic bag closers and manual one. Some of the components that are present in a manual bag closer are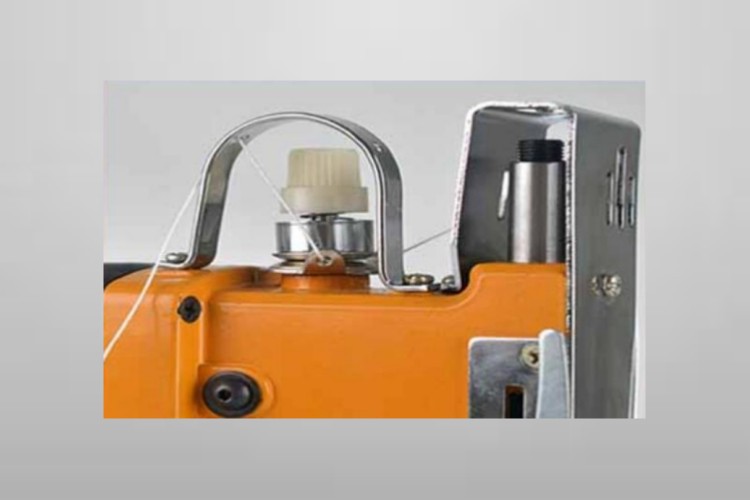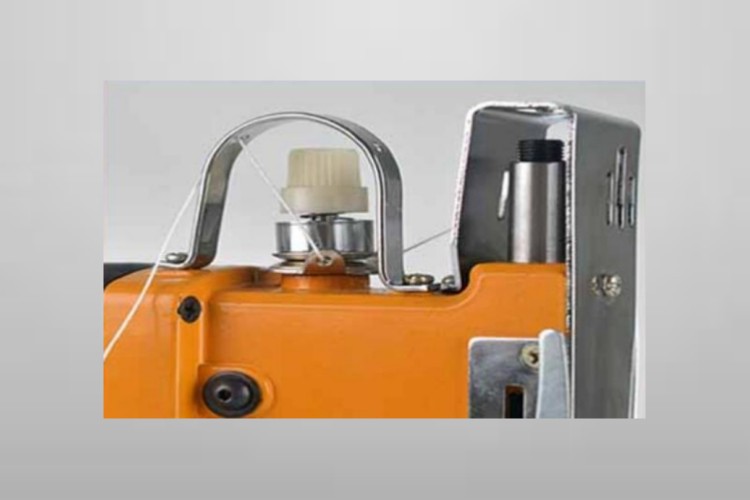 Spring steel bar is responsible for the movement of needle in both upward and downward direction. The spring provides facility to the needle rod for its movement. The best part is that it is made up of steel and cannot easily catch any type of rust or humid condition. Steel bar can easily be replaced when it gets break or the elasticity in spring ends.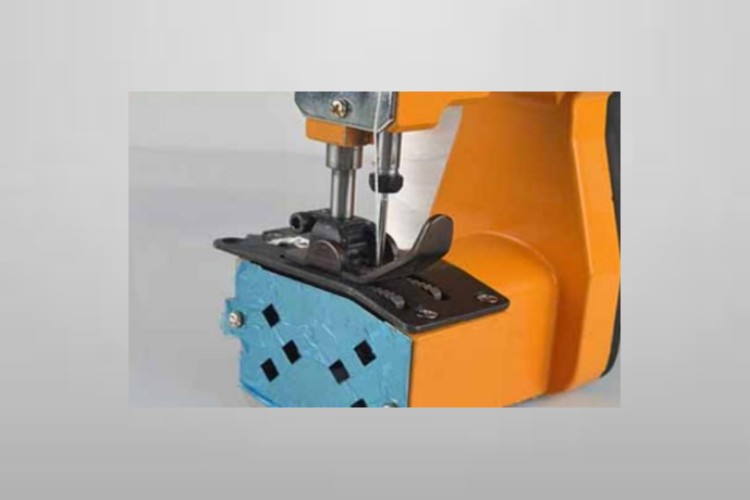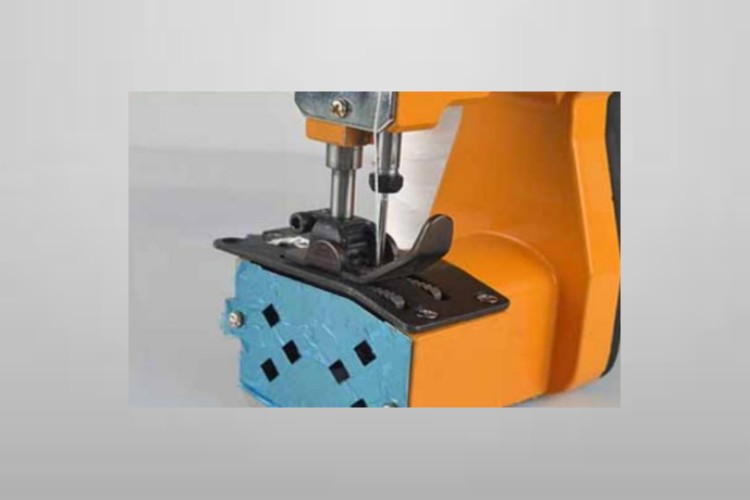 This is the place where the needle of a bag closer is placed. A needle plate is mostly made up of alloy or steel and holds the needle firmly during its process. In an automatic bag sealer, mega plates are available to place the sewing needle.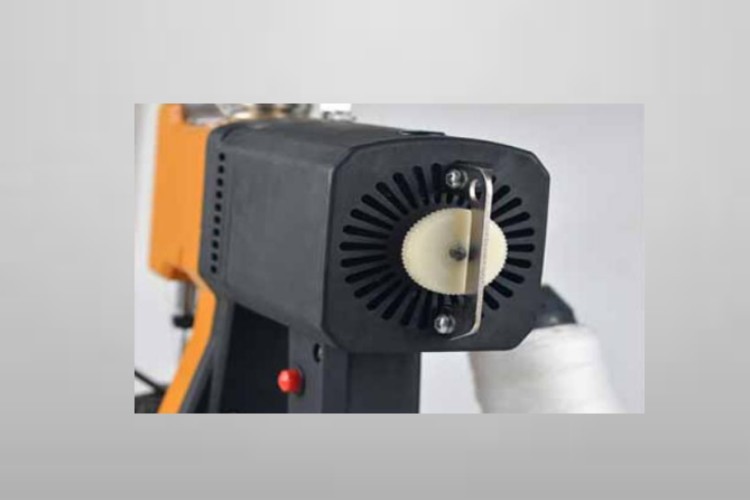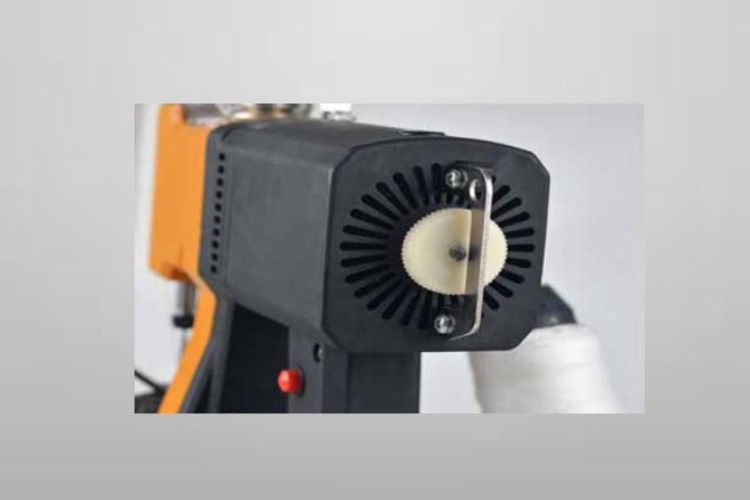 Motor is the core of any system. Without these motors the process can not be performed. Mostly stepper or servo motors are used in bag closers because they sew a package with high precision and at a certain angle too.
At the top of bag closer there is a thread pressing system at both the jaws of machine. This thread pressing system is responsible for movement of thread in a justified quantity according to the material used.
Excess amount of thread can damage the system and also can cost a lot of financial lost to the user.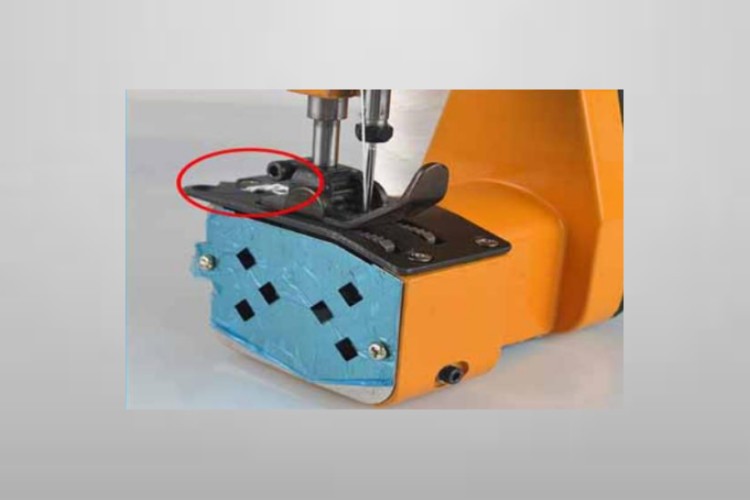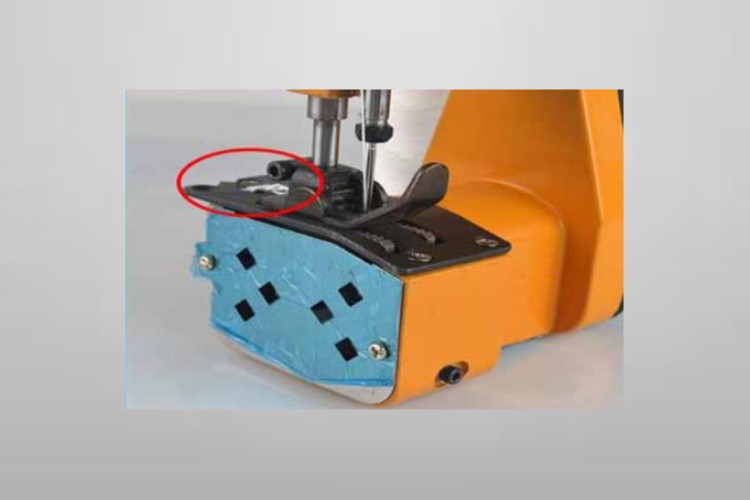 The place where the bag is placed, and the needle performs it activity is a needle clamp zone. The needle from the upper jaw travels through the clamp area and extra thread at the lower end of machine supports its sewing. As a result, both the ends are justified and gives high quality packaging solutions.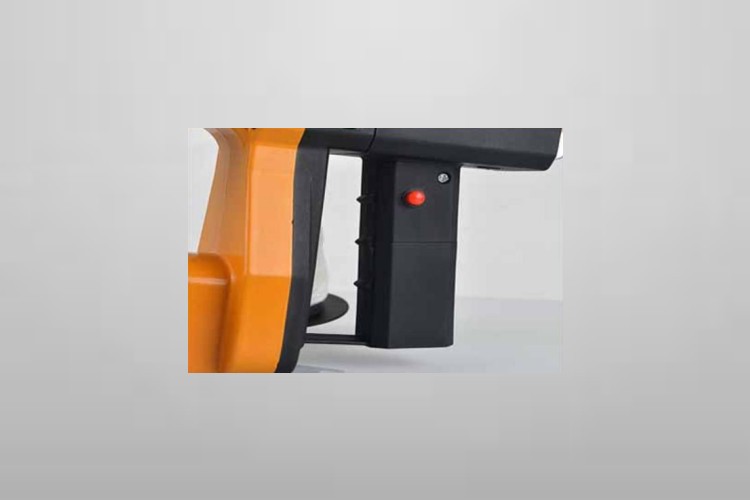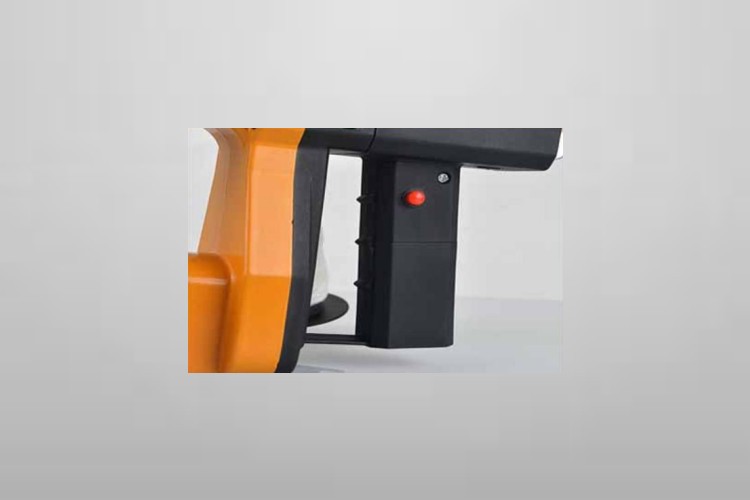 All the switches whether on off, emergency, power selection and other are present on the plate of power switches. The list of these switches can be varied in different materials and according to the cost of bag closer.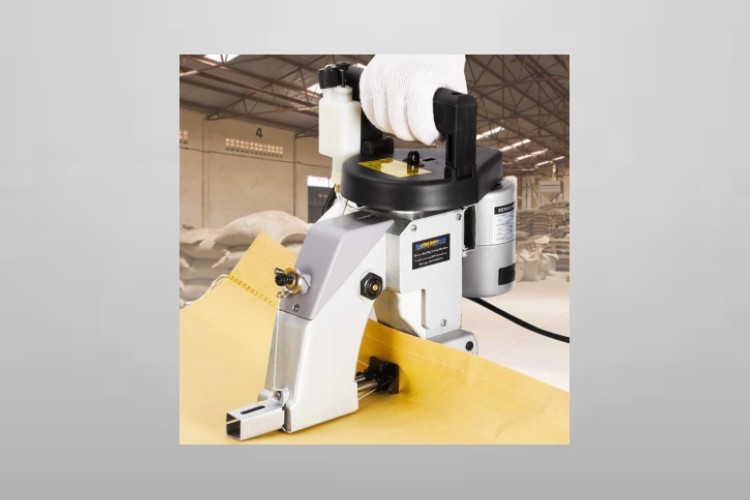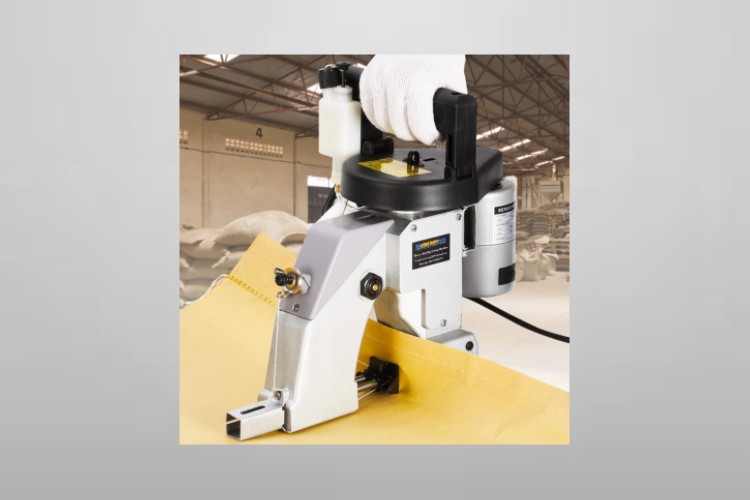 One of the core parts of bag closer is this safety handle. A safety handle remains same at every process. The operator has a direct access of its controlling and can keep machine, man, and method in a systematic order.
5.What Types Of Bag Closer Are Available In Market?
There are two common types of bag closers available in market.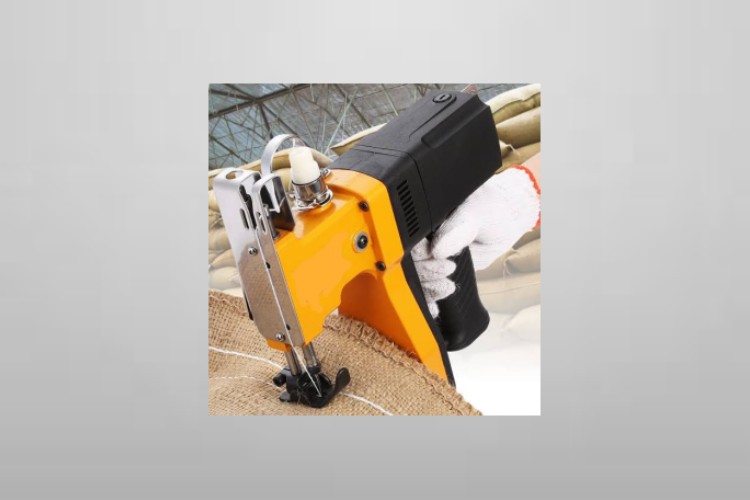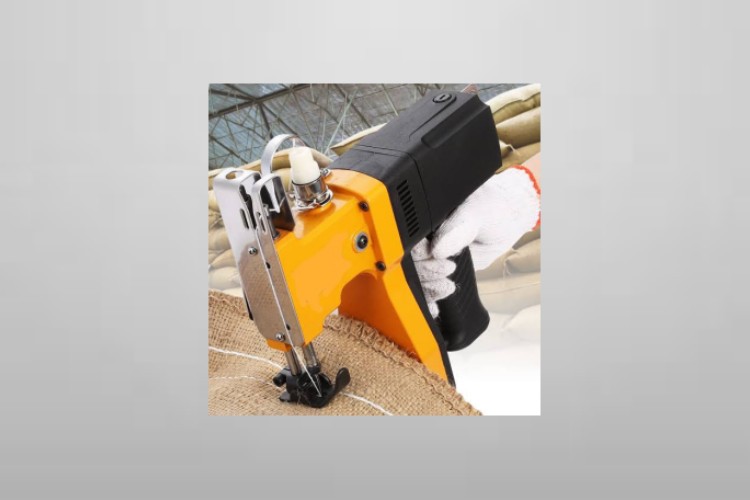 A manual bag closer is a portable machine that stitches products with choice and wherever required. Pouches and bags process in small-scaled industries can easily be stitched using a manual bag closer. They can be easily carried to anywhere. We simply have to insert the top edge of bag in the machines head and it closes the bag in an efficient manner. Sealing is done in a very short interval of time.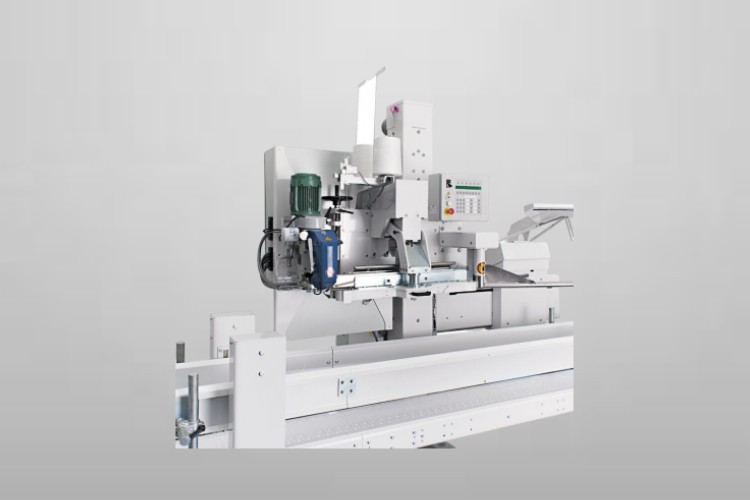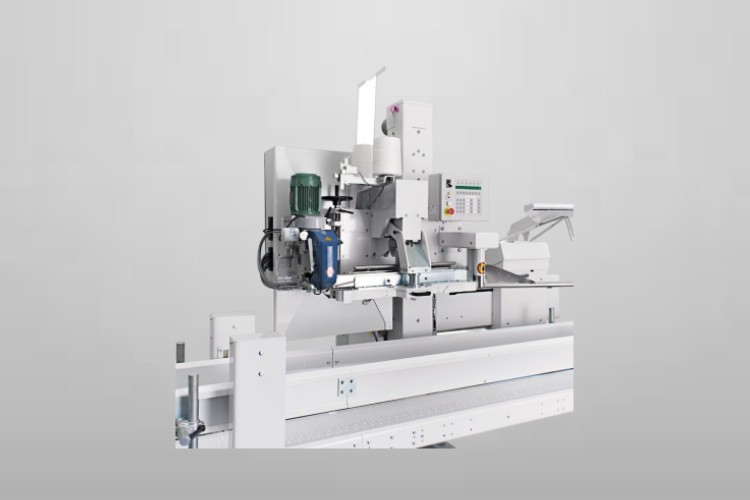 Automatic or industrial bag closers are used in high level manufacturing and processing industries. These machines are fully automated and require no manual interfacing. Somehow, few machines require manpower only for entering the products into the system.
The product travels on the conveyor and in a same manner it exists without any support. The productivity of fully automated bag closers is around 600-800 bags per hour which is great in number
6.What Material Is A Bag Closer Made Of?
Bag closers used in industries are mostly made up of plastic material that helps in easy handling and to perform operation with ease. Similarly, the areas like needle plate, head, steel bar and motor are made up of steel or metal.
Automatic bag closers are also with both configuration and performs the operation with high level of efficiency and precision. Also, alloy is a great material to be used in manual hand-held bag closers as they provide extra lamination and anti-agrieveness.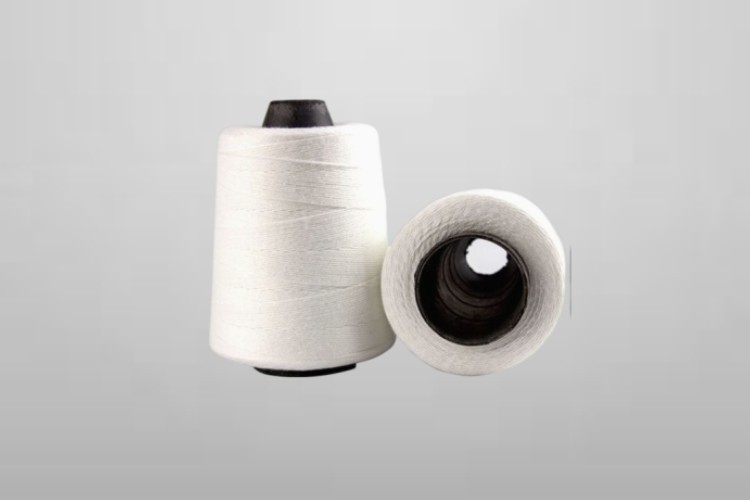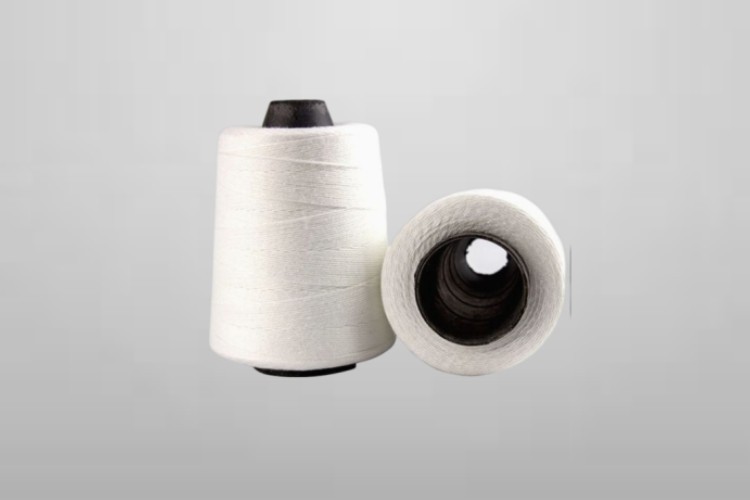 On the other hand, polyester is the best sewing material that both manual and automatic bag closer use in their processes.
7.What Are the Advantages Of Bag Closers?
There are various advantages of bag closers if you choose to apply them, including safe handling, continuous operation, soundless operation, availability of spares, non-corrosive structures, and auto thread cutter.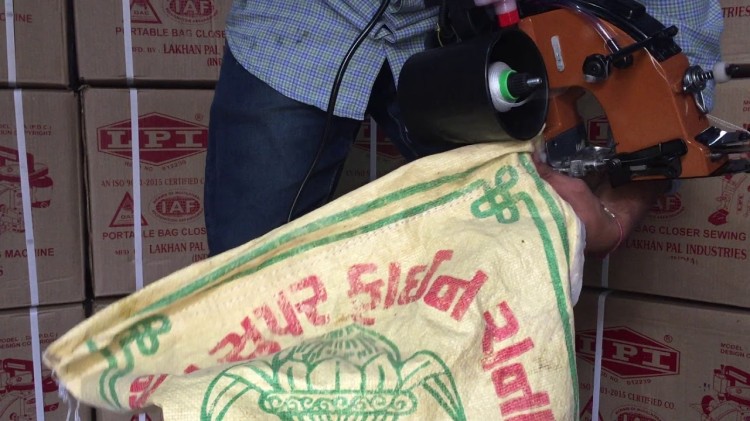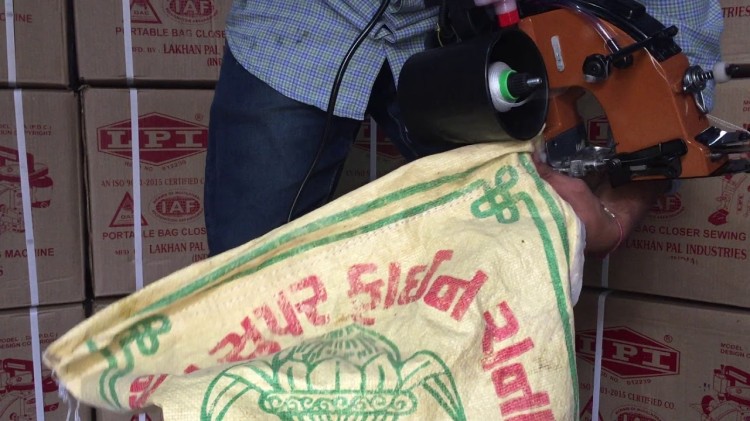 Bag closers are fully equipped with safety measures and shows no tolerance in that factor. The plastic handle is also there for insulation purpose. An operator required no such type of expertise and can sewing the bag. So, it is always necessary to go through the operational manual of machine and work accordingly.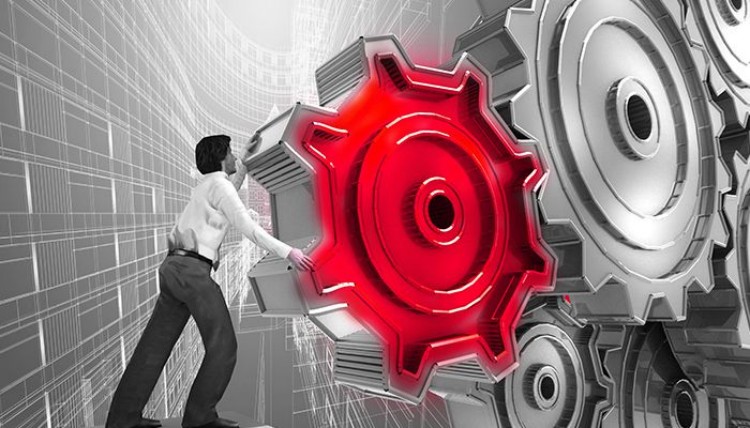 Bag closers are efficient in closing bags with ease that are on the bagging line. The machine takes the bag itself or manually and with comfort, closes it depending upon the specification of material. A continuous batch process is carried out nowadays when bag closers are used. Manual type of batch processing does not provide such type of facilities and takes a lot to complete a single process.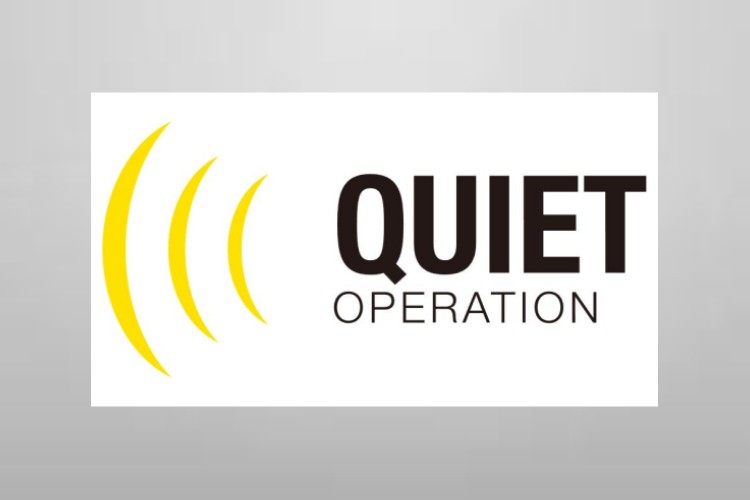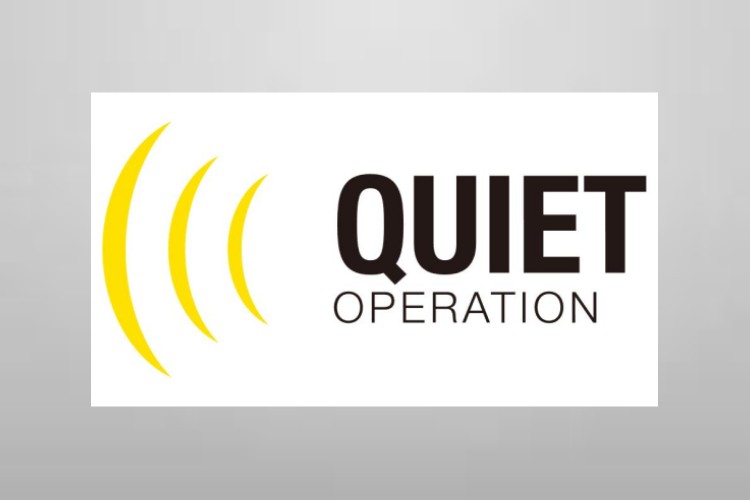 Unlike traditional sewing machine, operation of a bag closers produces no sound because of a high grade and wear resistant nylon cam that are capable of reducing noise to a distinct level. The machine has no steel cam which actually is responsible for producing sound.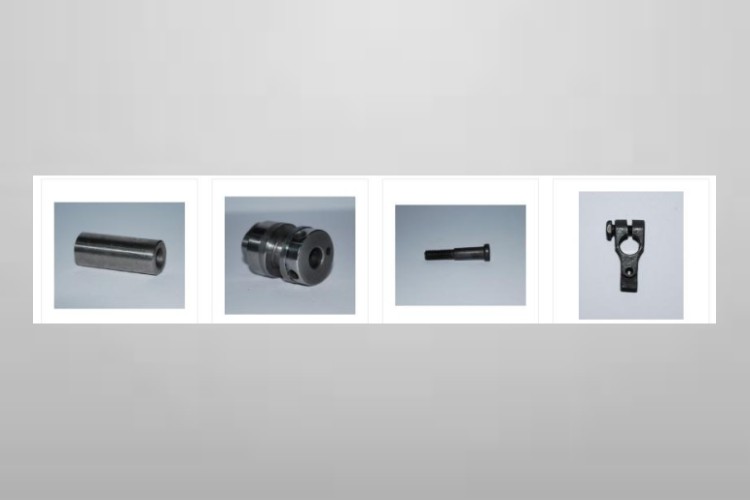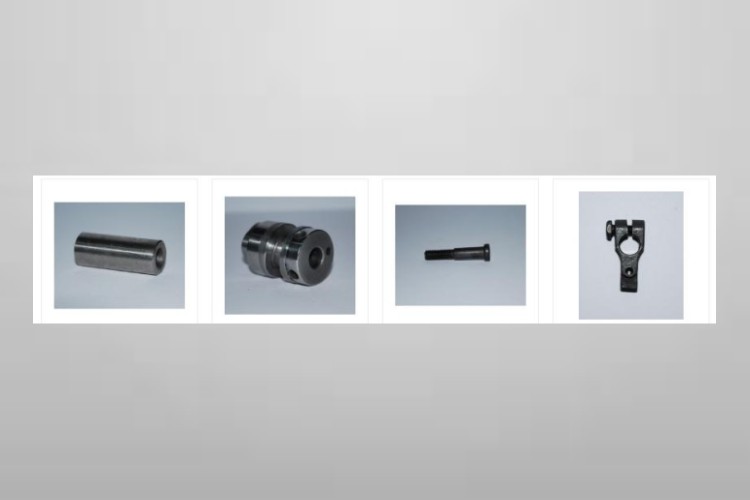 The spare parts of bag closers are easily available in market and are also changed after long time due to their supreme quality material. Availability of spare always holds a greater importance as it directly reduces human effort.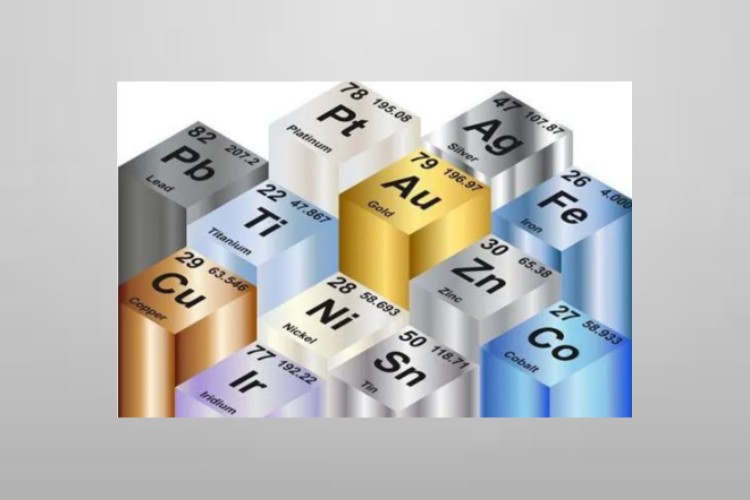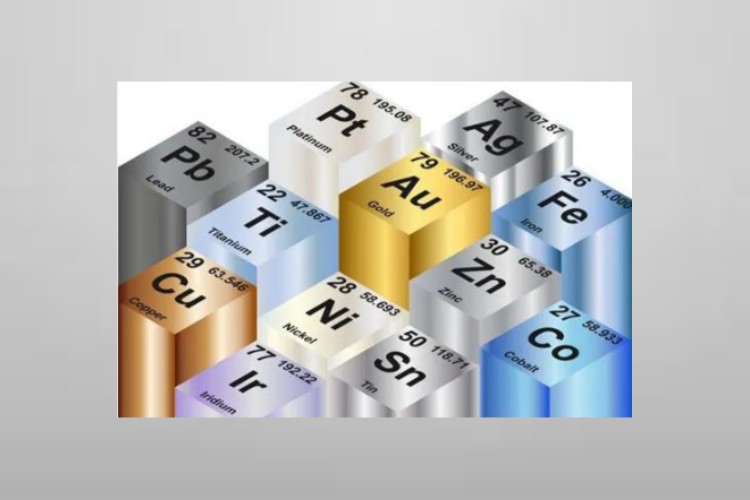 Bag closers are highly suitable for production setup including places where humidity is present. The non-corrosive structure made up of different alloys support the machine to resist from environmental conditions and increases its life.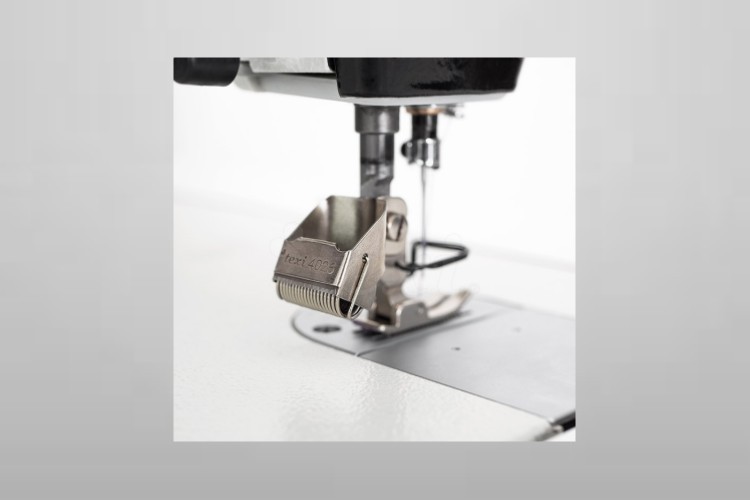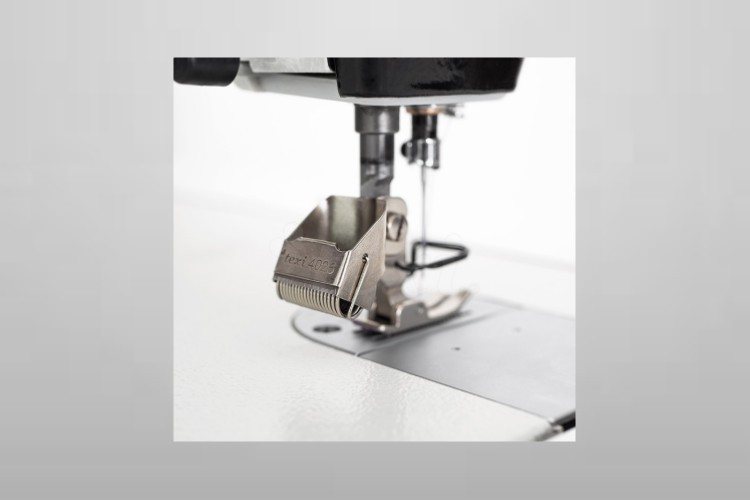 Traditional cutting of end thread was done manually which directly involves human nature to any accident. A bag closer has an automatic thread cutting blade which cuts the thread with severe protection and in a closed manner.
8.What Are the Differences Between the Bag Closer and Hand-Held Sewing Machine?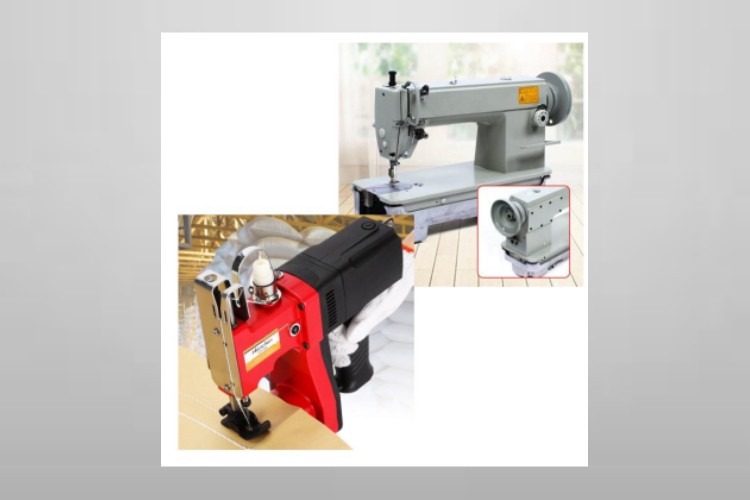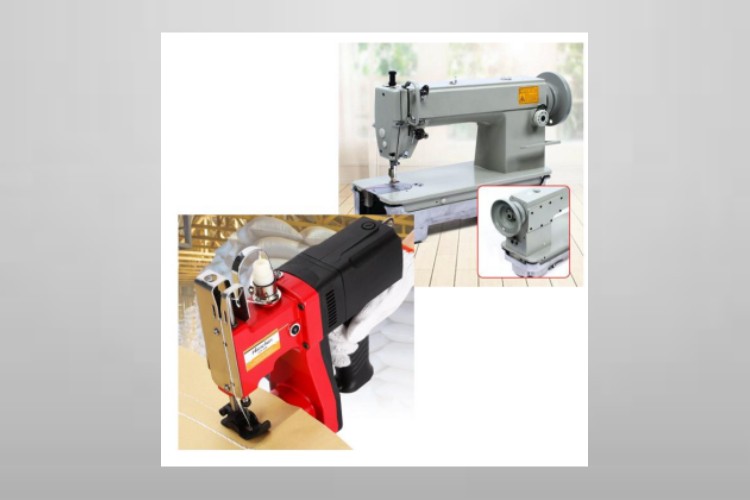 Traditionally hand-held sewing machines were used to stitch bags and clothes for packaging in industries. But the processes were slow and more time consuming. With the advancement in technology, these days bag closers are more popularly used for closure of bags and clothes. Some of the major differences between both machines are
Manual or hand-held sewing techniques are completely controlled by the operator. The operator is responsible to perform each task. Manual working method is there in a hand-held sewing machine. From inserting the thread into the needle to sew the bag, every process is much time consuming and gives a low output rate.
Modern days bag closer on the other hand has variety of machines available according to the requirement. Both manual and automatic processes are found in such machines. Bag closer are also available in different types different sewing materials. All the process during sewing is done by the machine and assists the human to perform efficient closing of bags.
A hand-held sewing machine are ideally to be applied in industries that possess huge, jumbo, and large size bags. These bags include sugar, salt, chemical, fertilizer, minerals, powder, grains etc. in it.
Whereas a bag closer can be used in every type of industry where from small, medium to large can easily be packed.
Hand-held sewing machines are huge in size and are not able to be incorporated in any production setup. They perform their tasks individually and occupy a large area.
A bag closer likely has a very compact type design and be versatile in any production setup. Fast, effective and efficient type of results are obtained while using a bag closer machine.
Hand-held sewing machines are not easy to be shifted from one place to another. The size is too large and requires high level of safety for its movement.
Any person can easily shift bag closers from one place to another as the machines are light weighted and easy to carry. Also the sealing provided by them can be used in any production setup.
9.What Are the Common Errors Usually Found In A Bag Closer?
Errors and Its Remedies in a Bag Closer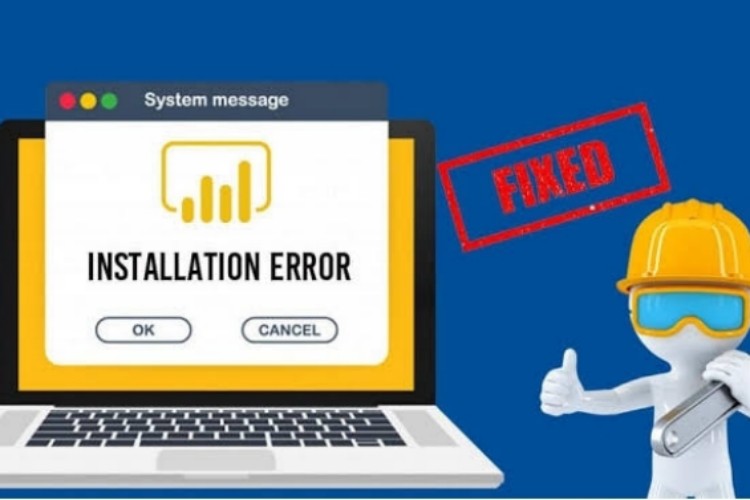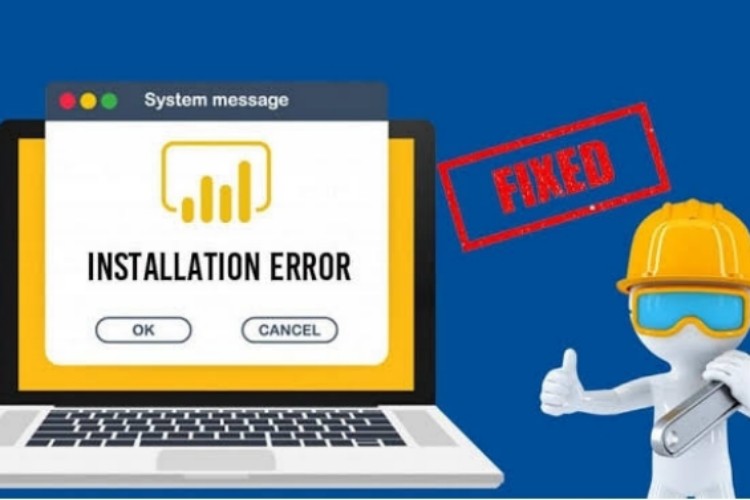 S.NO
ERROR

 

CAUSES
REMEDY
 

 

1

 

Bunching Of Thread

· Due to extra thread during sewing process
· Remove all the extra threads from machine and also from the fabrics to avoid bunching problem
 

2

 

Broken Needles

· Dull or hook needle due to excess production
· Replace the needle for every new project this ensures that no broken needle is used
 

 

3

 

 

Skipping Of Stitches

· Due to damaged needle

· Due to unmatched needle

· Due to unmatched thread and bobbin dimension

· Re – threading of both top and bobbin threads

· Checking of needles can also remove this problem

· Check the timing of operation of a bag closer

 

4

 

Improper Feeding Of Fabrics

· Deactivation of drop feed setting

· Improper placement of presser foot

· Activate the drop feed setting of a bag closer

· Checked the presser foot and its direction and correct it before performing action

 

 

5

 

Inconsistency Of Bobbin Tension

 

· Use of undesired thread
· Use the type of thread which is delicate to the nature of fabric
 

6

 

Breaking Of Thread

· Improper thread used
· Use the type of thread which is delicate to the nature of fabric
 

7

Inconsistently Knotting And Tangling Of Thread
· Tiny bits of dust and lint inside the system
· Proper cleaning of machine as per the standards given by manufacturer
 

 

8

 

 

Knocking In Machine

· No proper checking of bag closers
· Clean the machine as per the standards given by manufacturer and protect the whole system from dust
 

 

 

9

 

 

 

Breaking of Thread

· Improper tension applied on the thread while it is feed to the system.

· Pressure of the pressing foot is not inserted properly

· Check the tension of the thread and adjust it according to the material used for sewing.

· High quality pressing foot to be used to ensure proper bearing of pressure. Also check the applied pressure.
10.What Important Factors Are To Be Observed Before Buying A Bag Closer?
The factors that are imported and necessary to be observed before buying a bag closer are as follows:
High Quality Alloy Material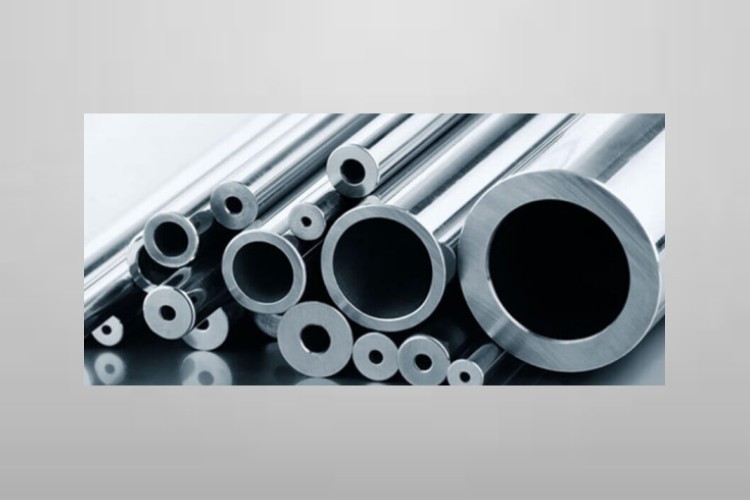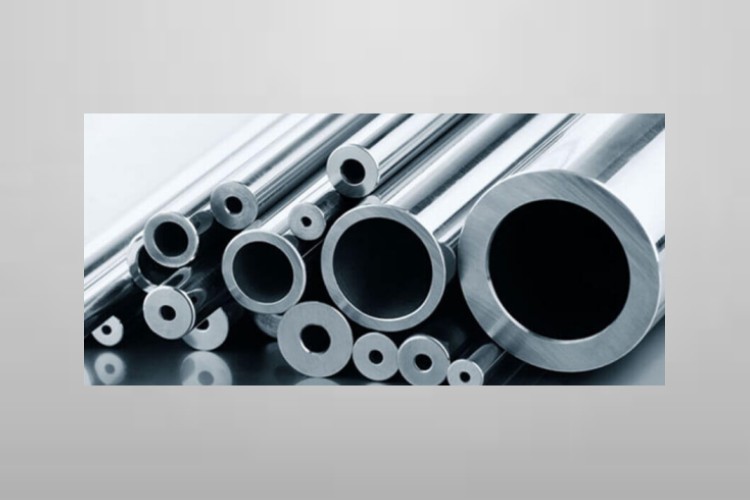 Before buying a bag closer it is always necessary to see whether it is made up of high-quality material or not. As alloy gives high quality hardness, durability, is anti- abrasiveness and helps in rapid processing.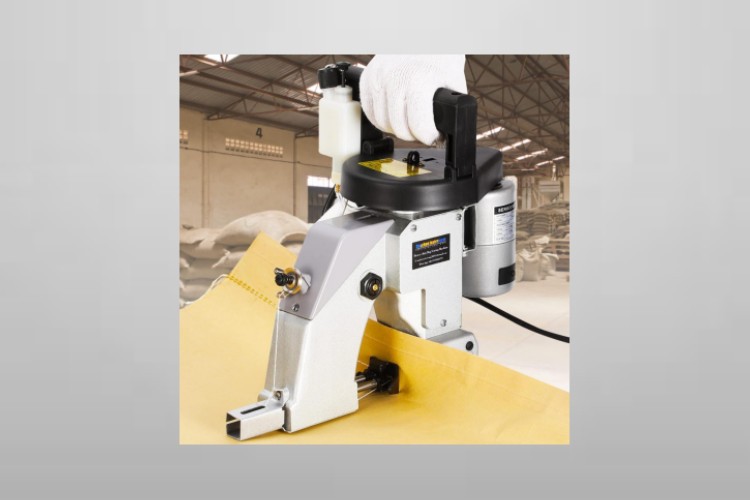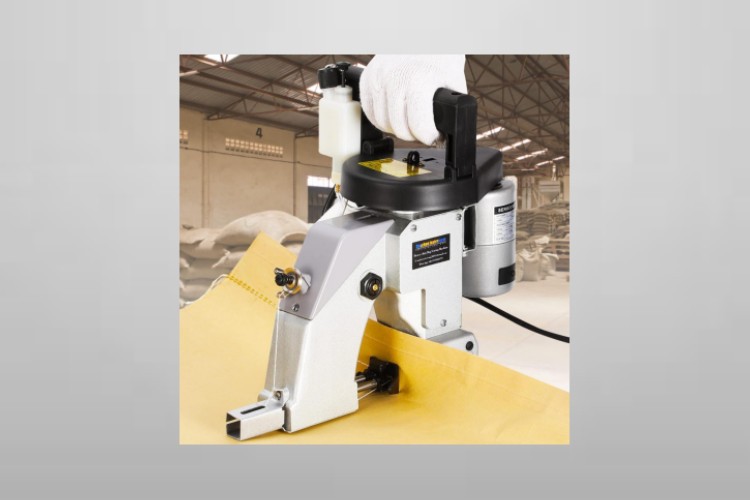 Machines with safety insulated handle are always considered with priority as they reduce the chances of accidents to a greater aspect. These safety handle can be directly operated by the user whenever he feels any danger.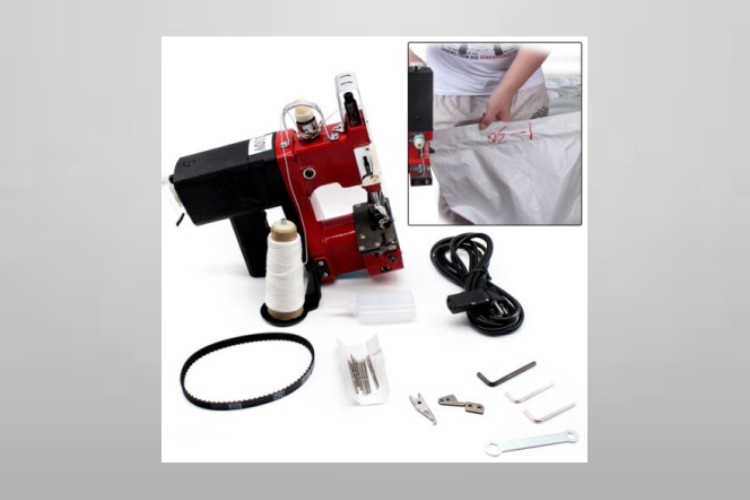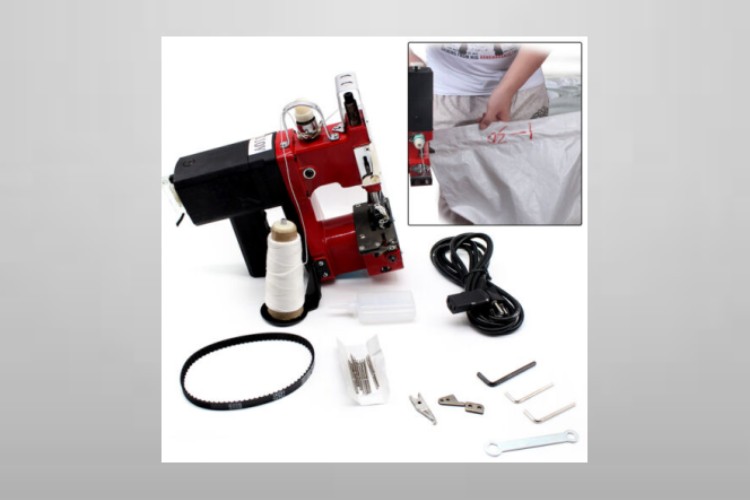 Automatic gear wire pressing device in bag closers are ideal to have. These are responsible for proper adjustment of thread supply and to maintain its pressure. A buyer should consider a bag closer with best suitable wire pressing device.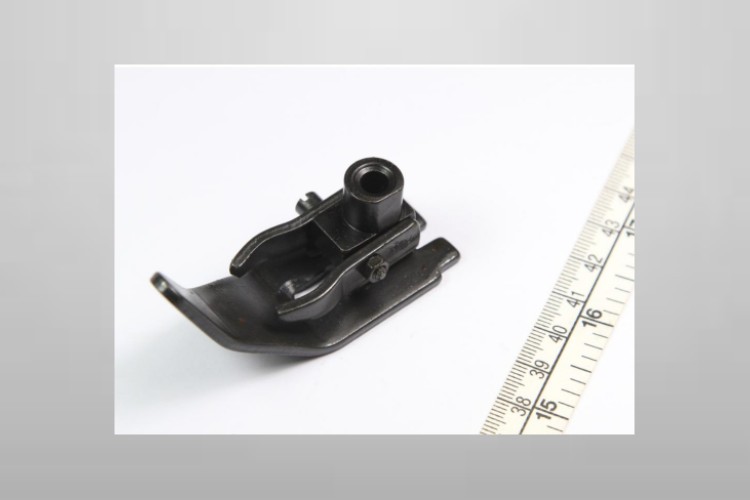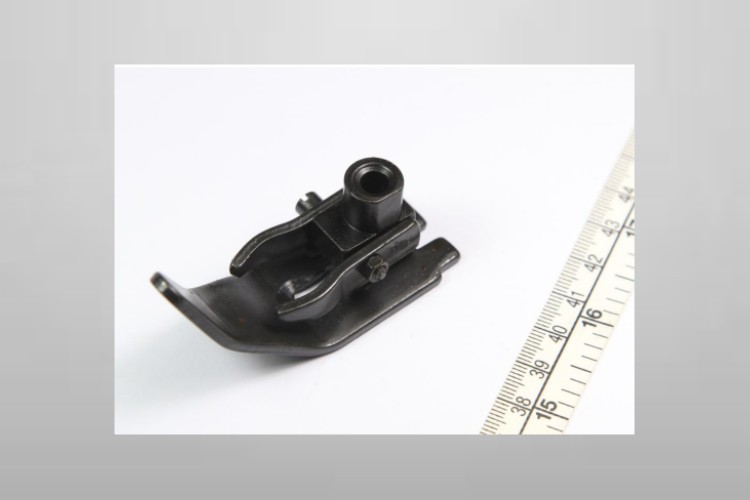 When it comes to select a bag closer one of the important things is to select the machine with best quality presser foot. As this is responsible for proper sewing operation and allows desire output thread on the bag.
Also, the presser foot must be able to handle maximum pressure. Raising of needle up to down involved high energy pressure that can damage this presser foot. So the pressure bearing of presser foot must also be checked before buying it.
A bag closer that ensures high level of productivity either used in small scale or large-scale industry. The buyer should prior select the machine to its choice and according to production requirement. Machine that produces more in less time are more likely to be selected.
That's why machines output always hold a greater importance before purchasing it as it is directly related to the production of any industry
Conclusion
Numbers of manufacturers have now started manufacturing bag closer. These bag closers are highly efficient and suitable for places where high production targets are to be achieved. For this purpose we Allpackchina are here to guide, support and help you at every level. If you still have confusions or require bag closer specification you can visit our website http://www.allpackchina.com and take the most from there.
Don't forget to share this post!
CONTACT US
Tell us your raw material and project budget to get quotations within 24 hours.
WhatsApp Us: +86 181 7101 8586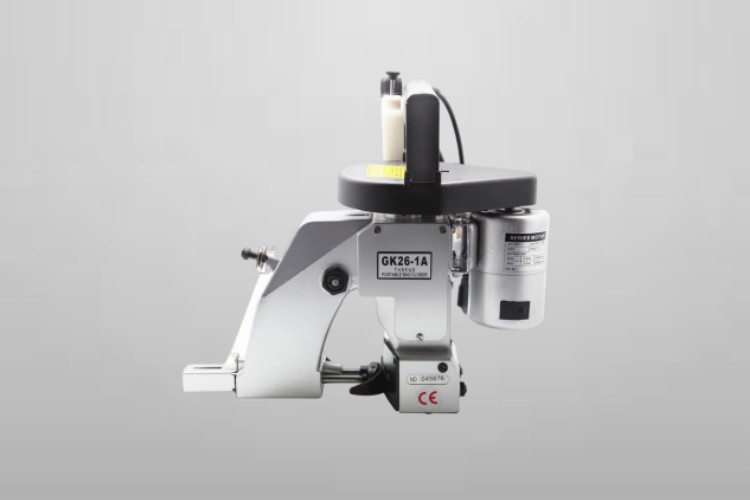 Tell us your material or budget, we'll reply you ASAP within 24 hours