Description
Introduction:
1.The products after packing can be prevented from oxidation,going mould, insects or getting damp, thus can be kept fresh for longer time.
2.The machine can vacuum pack several products at the same time, which is efficient in continuous production in middle or small scale.
3.lt adopts relay control, while PCB control is as optional.
4.The vacuum chamber could be added with Pp insert plate for products with different heights to improve the vacuum efficiency.
5.lt could be equipped with dust filter for the products similar to powder.
6.The material of the machine hull and the vacuum pump could be customized.
7.When it is equipped with 20m /h pump, the machine could not be with the function of automatic turnover of the lid.
8.The depth of vacuum chamber could be customized.
9.The vacuum chamber is designed to be flat without blind angle, which is convenient to wash and clean.
10.lt isefficient for vacuuming in short time with ultra slim vacum lid and small acuum space.
11.lt is especially suitable for those flat products.it is not available to do gas flushing.
Dimension: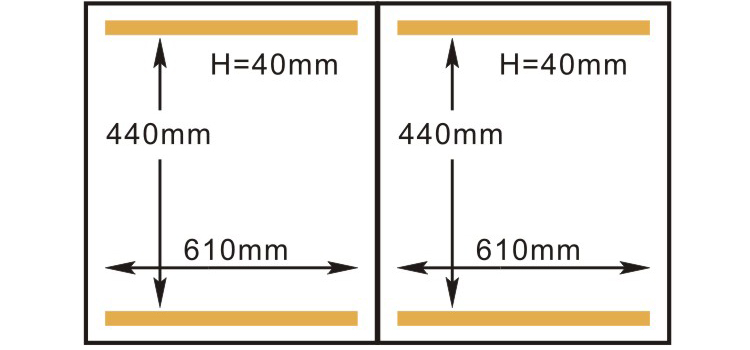 Product Detail: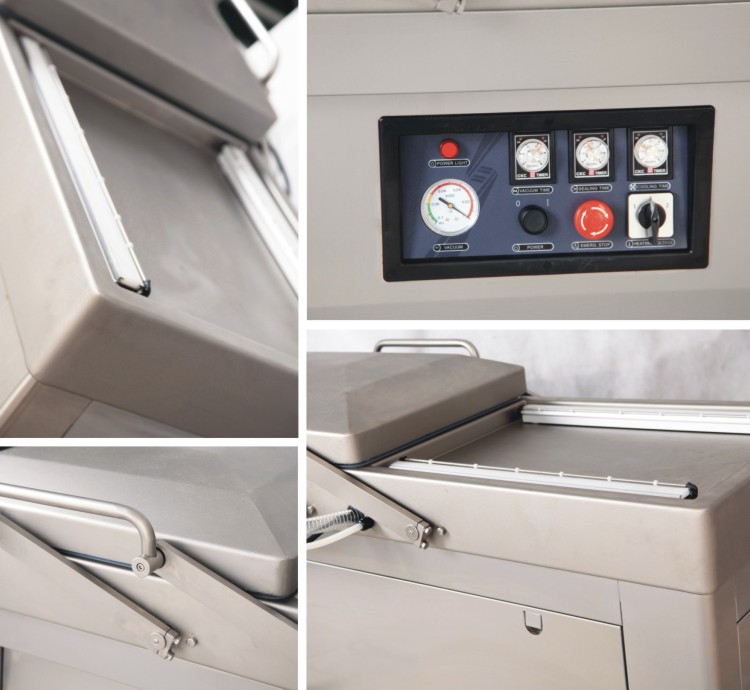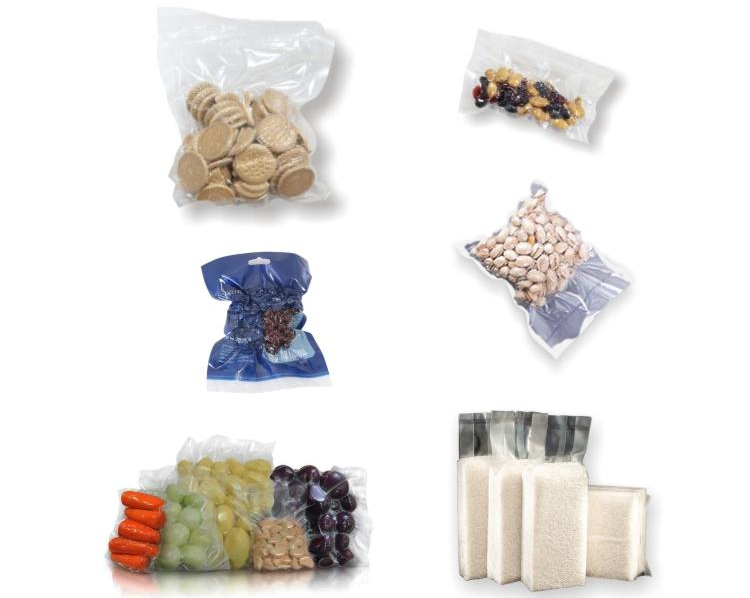 Specification:
| | |
| --- | --- |
| Model | HVC-610S/2A |
| Voltage (VHz) | AC 380/50220/50 110/60 |
| Motor power (W) | 1800 |
| Sealing Power (W) | 1000 |
| Ultimate Vacuum Pressure (Kpa) | 1 |
| Sealing Width (mm) | 10 or 2×3 |
| Chamber Dimension (LxW*H)(mm) | 720×550×160 |
| Vacuum Pump capacity (m3/h) | 2×20 |
| Material for Vacuum Chamber | sUS304 |
| External Dimensions (LxWxH)(mm) | 1485×735×940 |
| Net Weight (Kg) | Approx.265 |