Induction:
1.lt is a commercial-grade vacum packaging machine. t shares many characteristics with larger model,such as heay duty oilfiled rotary vacum pumps.sealingsystems, and all-metal construction, but has a vacuum chamber designed for bags no wider than 10 inches.
2. Typical customers of the HVC-510T/2A MK2 include restaurants, food retailers, and supermarkets.
3. Extremely easy to operate.
4. Rugged all stainless steel chassis.
5.Table top model, mounted on anti-slip rubber stands.
6.All areas in contact with product made with PTFE or stainless steel.l Rear opening for oil level indicator.
7.Equipped with two seal bars
8.Five Programmable memory settings
9.Programmable vacuum duration (in seconds).
10.lmpulse seal time adjustment (in fractions of a second).
11.Cooling Time adjustment (in fractions of a second), decreases the risk of seal breach by allowing the bag to regain strength after seal oycle.
Dimension: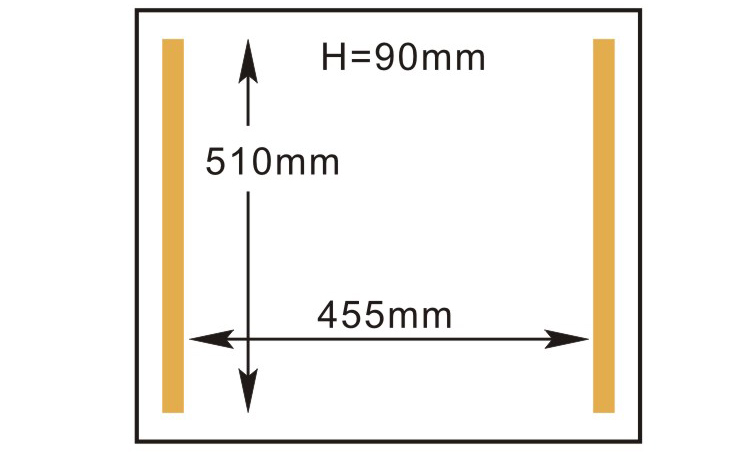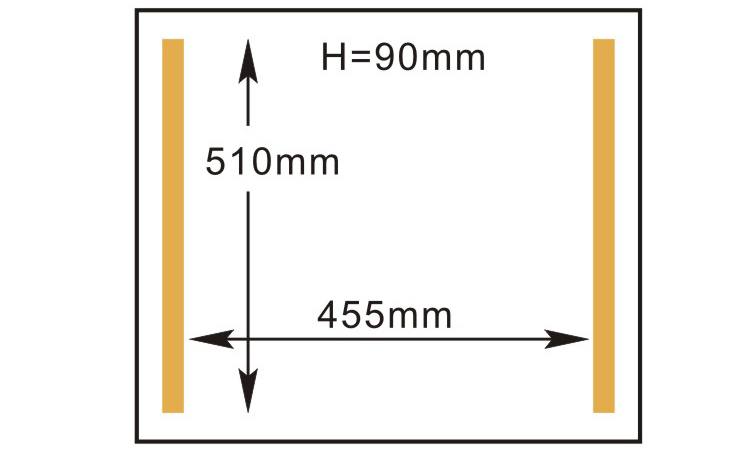 Product Detail: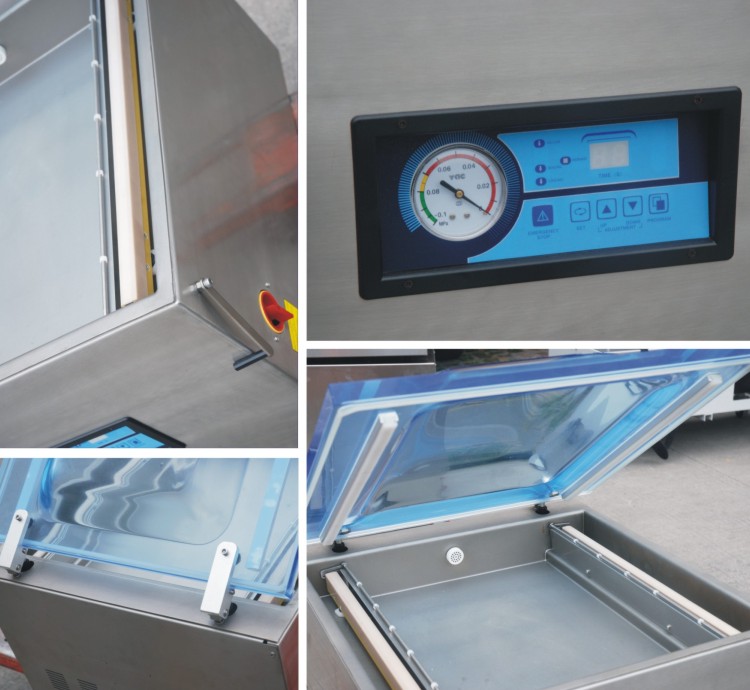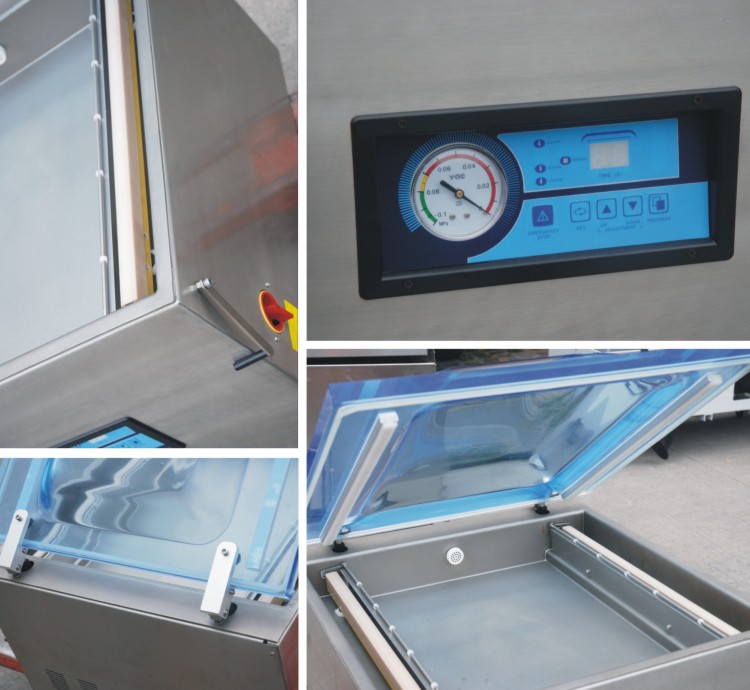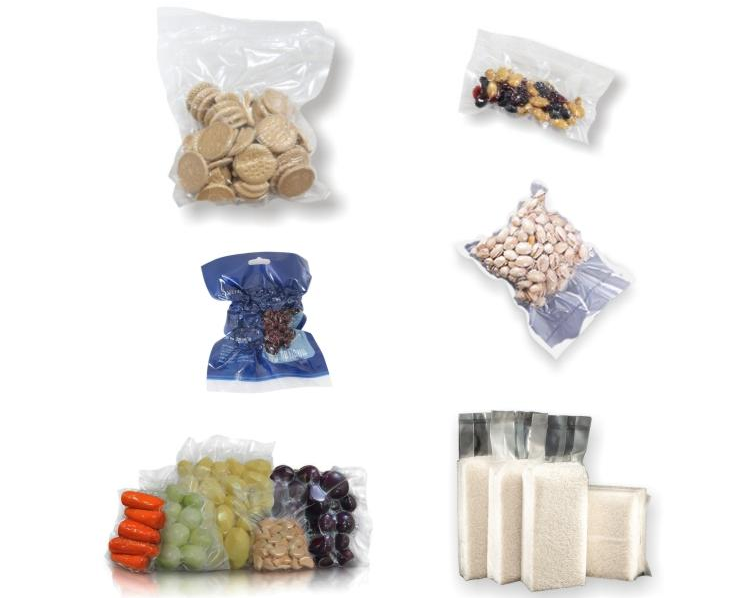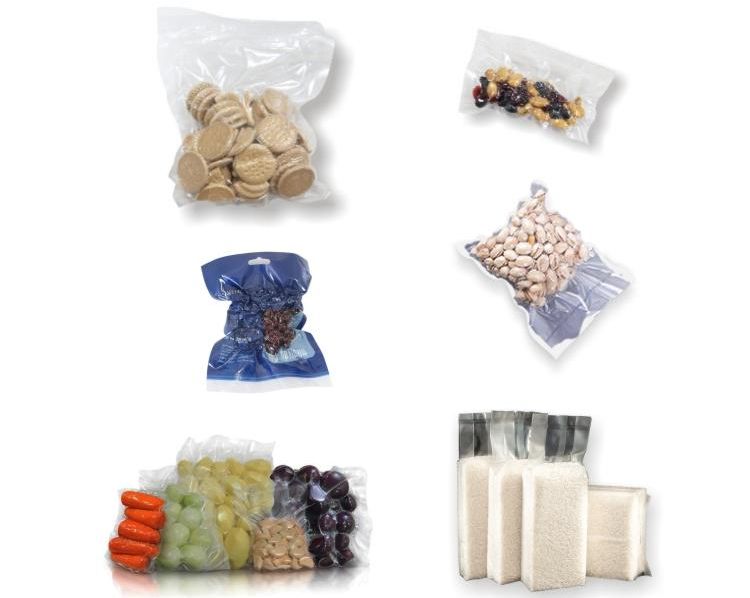 Sepcification:
| | |
| --- | --- |
| MODEL | HVC-510T/2A |
| Voltage (V/Hz) | AC 380/50 220/50110/60 |
| Motor power (W) | 900 |
| Sealing Power (W) | 600 |
| Ultimate Vacuum Pressure (Kpa) | 1 |
| Sealing Width (mm) | 10 or 2×3 |
| Chamber Dimension(LxWxH)(mm) | 550×550×140 |
| Vacuum Pump capacity (m3/h) | 20 |
| Material for Vacuum Chamber | sUS304 |
| External Dimensions (LxWxH)(mm) | 600×650×500 |
| Net Weight (Kg) | Approx.91 |