Description
Introduction:
1.Double chamber vacum packaging machine according to is lteral meaningis also very easy to understand, it efficiency isalso about twice the single chamber vacum machin .And equipment of the machinesthe conforms to the natonal standard ofstainless stee, control pane is by far the most popular touch new button.Heat seaing adopts digitaldisplaytime relay to controltime. perator can asouse technology parameter is set aone-time vacum suction, vacum sealing and so
on a series of operations. This machine is very suitable for currently on the market of small businesses.
2.This series vacuum packing machine hasthe whole process of pumping air into vacum state,seaing gassing one-time complete funcion.This machine is very suitable for softpack.aging materals such as composite film or aluminum fol omposite flm,thesolid, lquid,powder,paste,food ,frut, medicine, chemical products,electronic products, precision instruments and meters, rare precious metals,and other items after vacum packaging or vacum and inertgas pack.aging.Afervacum packing the product can prevent oxidation,mildew, and guaranee the qulity for food,fresh and prolong the storage lfe. for some fufyclass obijects,caneffectively reduce the size of our appearance, easy to transport and storage.
Dimension: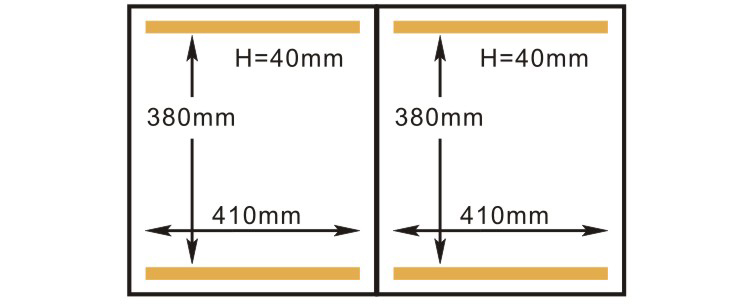 Product Detail: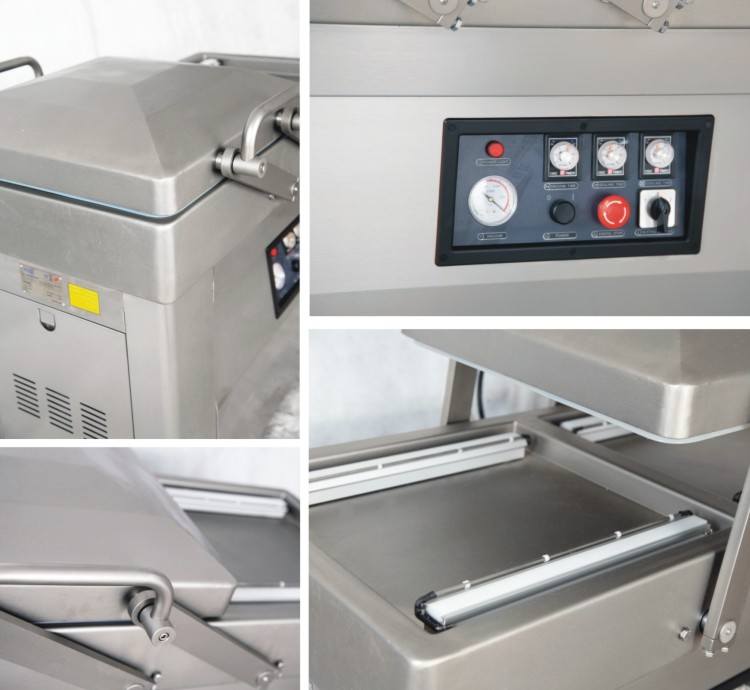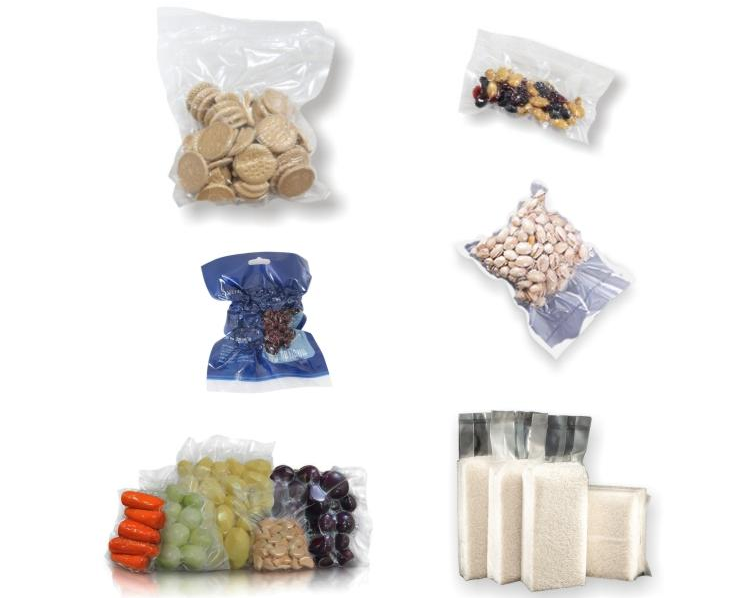 Specification:
| | |
| --- | --- |
| MODEL | HvC-410S/2A |
| Voltage (V/Hz) | AC 380/50 220/50 110/60 |
| Motor power (W) | 900 |
| Sealing Power (W) | 500 |
| Ultimate Vacuum Pressure (Kpa) | 1 |
| Sealing Width (mm) | 10 or 2×3 |
| Chamber Dimension(LxWxH)(mm) | 510×500×160 |
| Vacuum Pump capacity (m3/h) | 20 |
| Material for Vacuum Chamber | suS304 |
| External Dimensions (LxWxtH)(mm) | 1070×685×940 |
| Net Weight(Kg) | Approx.170 |