Top 10 Worldwide Packaging Machine Manufacturers: The Comprehensive Guide in 2023
When you go to the supermarket, the shelves of the supermarket are full of fine packaged products, isn't it more attractive to you? These exquisite goods are all done by packaging machines.
Packaging machines now play a pivotal role in human daily life. How to choose the packaging machine that is most suitable for you? The following list includes the most famous packaging machine manufacturers in the whole world. Let's take a quick look!
Top 10 manufacturers of packaging machines in the world
The packaging machine is mainly applied for packaging materials in food, medicine, chemical industry, and other industries and plant seeds. The material can be in the form of granules, tablets, liquids, powders, pastes, etc.
Here is the top list of manufacturers:
| | | |
| --- | --- | --- |
| RANK | MANUFACTURES OF PACKAGING MACHINE | HEADQUARTERS |
| 1 | Tetra Laval | Switzerland |
| 2 | Krones | Germany |
| 3 | Coesia | Italy |
| 4 | ALLPACK | China |
| 5 | Syntegon | Germany |
| 6 | BarryWehmiller | USA |
| 7 | Marchesini Group | Italy |
| 8 | Berhalter | Switerland |
| 9 | FUJI Machinery | Japan |
| 10 | Adelphi Group of Companies | UK |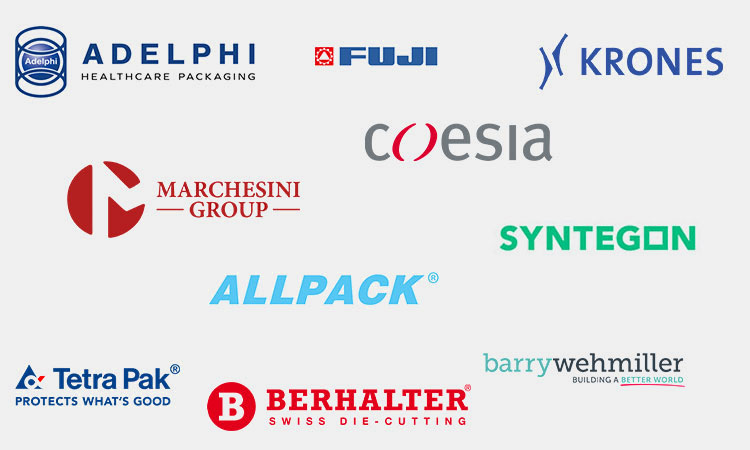 Company Background & Information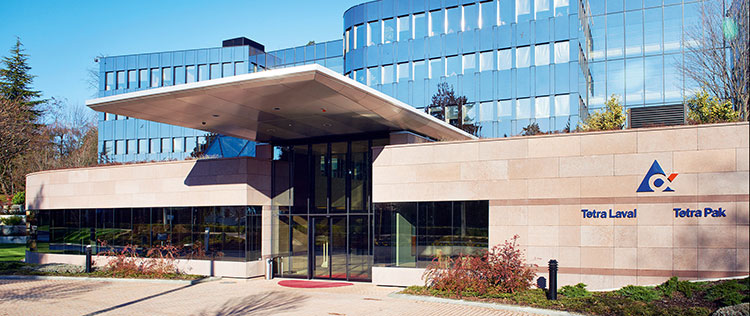 Tetra Laval is a Swiss-domiciled multinational corporation of Swedish origin, with headquarters in Pully, Switzerland. The Tetra Laval Group provides packaging, processing, and distribution products for a range of foodstuffs, including liquids, fruit and vegetables, ice cream, and processed food, additionally offering systems for agricultural production and herd management. The group operates in five business segments: milk production, food preparation, food processing, food packaging, and food distribution. The Tetra Laval Group includes Tetra Pak, DeLaval, and Sidel. Tetra Laval was included in the Thomson Reuters 2011 list of Top 100 Global Innovators.
Key Products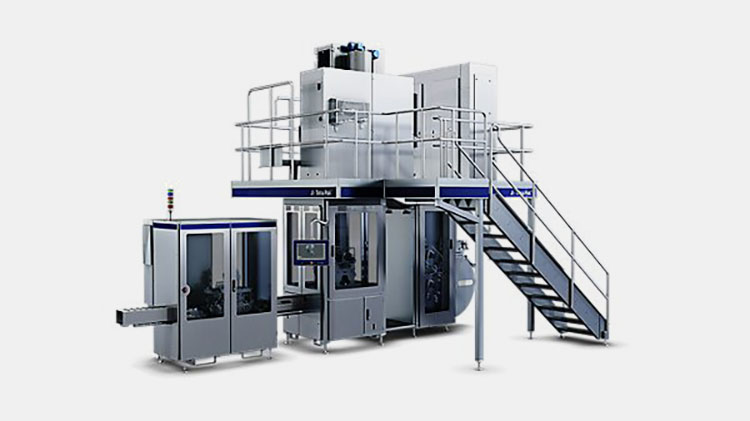 Tetra Pak® A1 for Tetra Brik® Carton Packaging Machine
Tetra Pak® A1 for Tetra Brik® Carton Packaging Machine has an effective space requirement in relation to the number of packages produced (6.000-12.000 p/h on a footprint of 9,2 x 4,6 m). Its Space efficiency enhances operational efficiency and helps bring down the overall customer system cost. This machine enables correct, repeatable splicing of longitudinal strip reels, and at the same time makes the operation less labour intensive. The reels are exchanged approximately every 2 hours.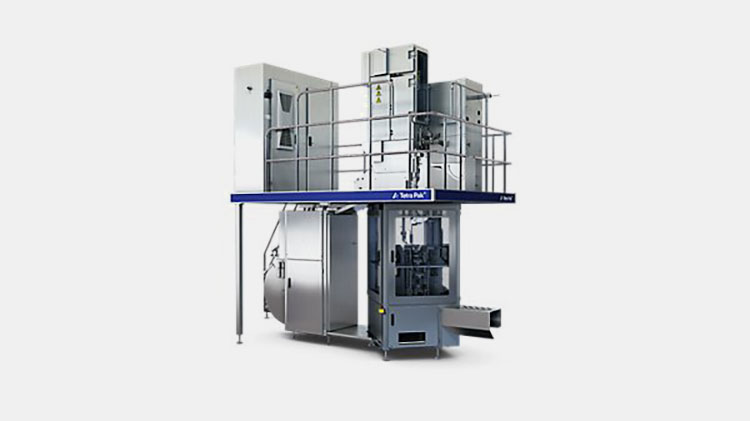 Tetra Pak® A1 for Tetra Classic® Aseptic Carton Packaging Machine
Tetra Pak® A1 for Tetra Classic® Aseptic Carton Packaging Machine is a kind of reliable machine, and it is simple for you to operate. With a production capacity of up to 17,500 p/h, this machine gives low unit cost. The highly efficient use of utilities of this machine enables a low operating cost and a good environmental performance. There are easy conversions between 5 sizes.
Their digital solutions which can help you realize the value of connectivity. They can help you turn data into actionable insights by implementing future-ready solutions that deliver real impact and tangible results.
With over 40 years of experience from the food industry built into their solutions they can connect your entire operations in order to squeeze the most out of your production.
With total control you can enjoy enhanced performance, consistent quality, and food safety, as well as reduced environmental impact.
From packaging and blowing to filling, labeling, and packing, through palletizing, they have solutions designed to meet any need your business may have.
They are always focusing on your satisfaction and always by your side every step of the way to build, maintain and improve your line performance.
Company Background & Information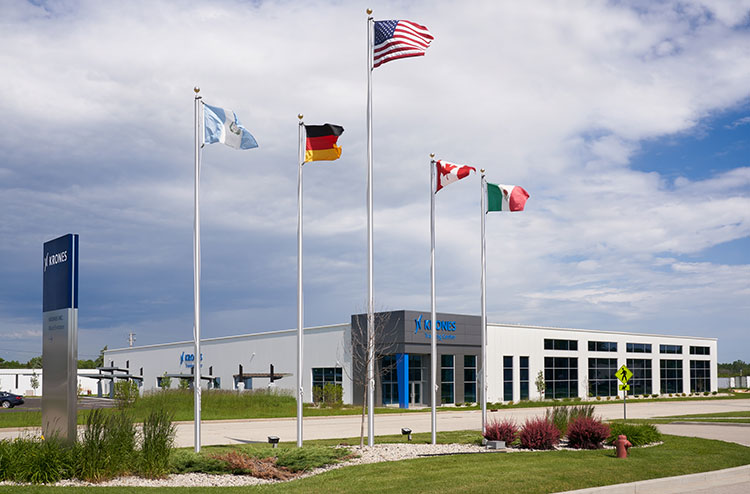 Krones is a German packaging and bottling machine manufacturer. It produces lines for filling beverages in plastic and glass bottles or beverage cans. The company manufactures stretch blow-molding machines for producing polyethylene terephthalate (PET) bottles, plus fillers, labelers, bottle washers, pasteurizers, inspectors, packers, and palletizers. This product portfolio is complemented by material flow systems and process technology for producing beverages for breweries, dairies, and soft-drink companies.
Key Product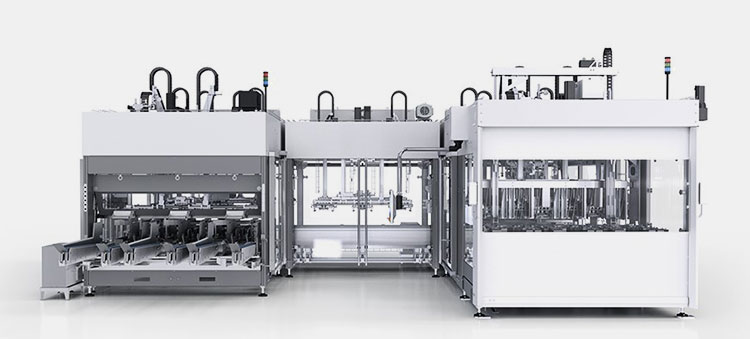 Krones Combination Packaging Machines
Krones Combination Packaging Machines contain 5 main benefits. Firstly, the combination of secondary and tertiary packaging. This machine combines up to six machines and it combines different returnable and non-returnable packaging variants. With modular design, continuous container infeed, and everything from a single source, the infeed system of this machine enables the processing of soft and glass containers without any pressure and gaps. The machine is also ideally customized for use in the dry end.
Whether made out of glass, PET or aluminum – Krones machines and lines process millions of bottles, cans, and specially shaped bottles each day.
Their customers mainly comprise breweries, water, soft drink, and juice manufacturers, as well as dairies and producers of wine, sparkling wine, and spirits or companies from the liquid-food field.
As a systems supplier, they can offer you all machines and lines, as well as components, intralogistics, and IT solutions, that you need for your production.
They not only plan, develop and manufacture all of the machines and complete lines for the sectors of process, filling, and packaging technology, but have specialists in the Krones Group who can also provide each of you with a customized solution for the major topics of intralogistics and digitalization.
The main reason for this wide range is the strength of their corporate group. It comprises not only Krones AG with its headquarters in Neutraubling near Regensburg but also a large number of subsidiaries all around the globe.
Company Background & Information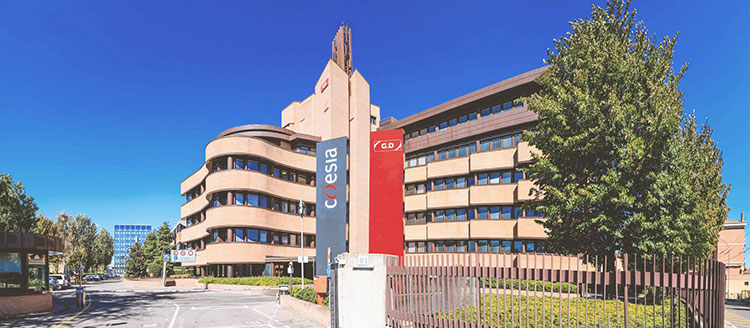 Coesia is an Italian group of companies. It consists of 92 subsidiaries, which are active in various areas of mechanical engineering, especially packaging machine construction, covering aerospace, ceramics, consumer products, healthcare and pharmaceuticals, and tobacco sectors. Well-known subsidiaries include FlexLink, Norden, Hapa AG, GDM, Atlantic Zeiser GmbH, R.A Jones, and Valpak. In addition, today's cigarette machine manufacturer G.D belongs to Coesia.
Key Products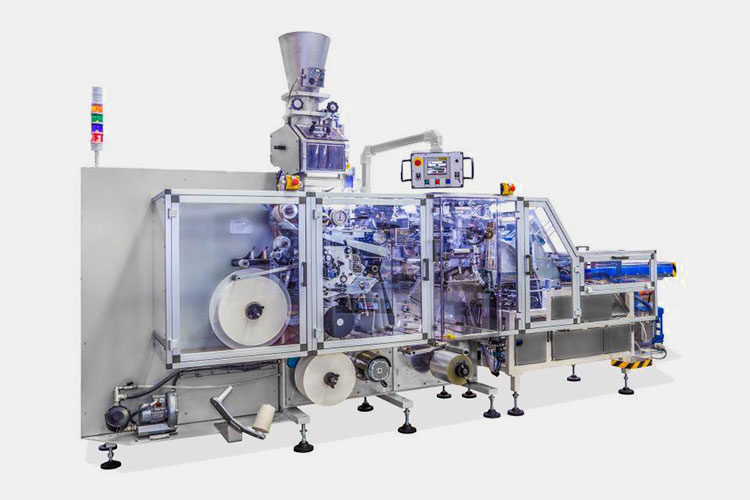 TM 320 Packaging Machine
TM 320 Packaging Machine is a kind of single chamber tea bag packer with sealed filter paper, envelope, and carton (320 ppm). They are mainly applied for tea or coffee bag packing and are applied in the Tea & Coffee industry.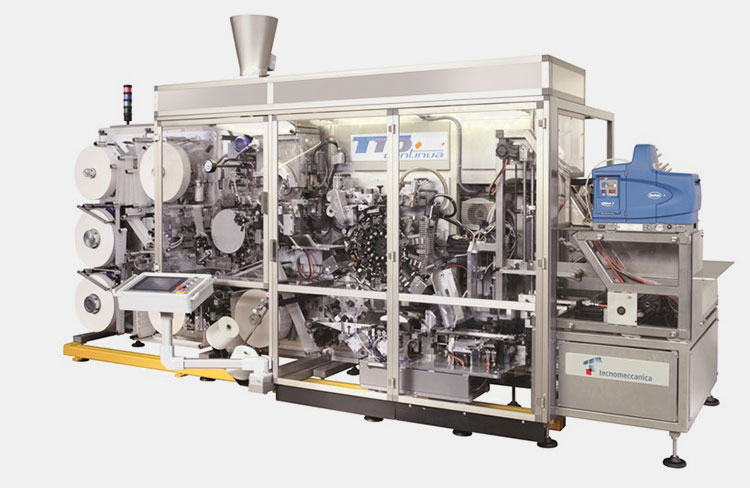 TE 500 Packaging Machine
TE 500 packaging machine is a kind of double chamber tea bag packer with sealed filter paper, envelope, and cartoner (500 ppm). They are mainly used for tea or coffee bag packing and are applied in the Tea & Coffee industry.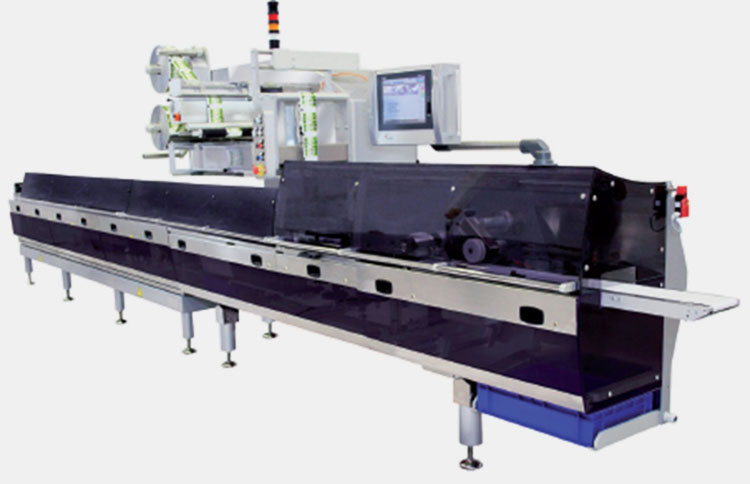 CF 1200 Flow Packaging Machine
CF 1200 flow packaging machine is a kind of high-speed horizontal flow wrapper for food products (1200 ppm). Its technology is flow packing. They are mainly used for packing food including chocolate and bars and are mainly applied in the food industry.
Coesia is one of the leading manufacturers of packaging machines in the consumer goods market, with a large international share.
Coesia designs and manufactures automatic packaging machines for a range of sectors including Confectionery (chocolate, bakery, candies, and gums), Detergents and Soaps (liquids, powders, and bars), Tea, and Coffee.
They offer technologies and solutions for a huge choice of packaging for different consumer goods sectors. Their technologies handle products ranging from Food, Tea & Coffee, to Personal care, Home care, and Chemicals.
Coesia fully embraces the International Standards for quality system management, process control, and continuous improvement, and guarantees to you and stakeholders ISO 9001.
Company Background & Information
Allpack is a professional packaging equipment manufacturer with 11 years of experience in packing machine labeling, and they focus on round bottles. The company covers a range of production areas like Carton Packaging, Sealing, Strapping, Vacuum Packaging, Capping Packaging, Labeling, Pharma Machinery, Coding, and Marking machines, and so on. They can solve & support your packaging equipment challenges, so you can grow your business.
Key Products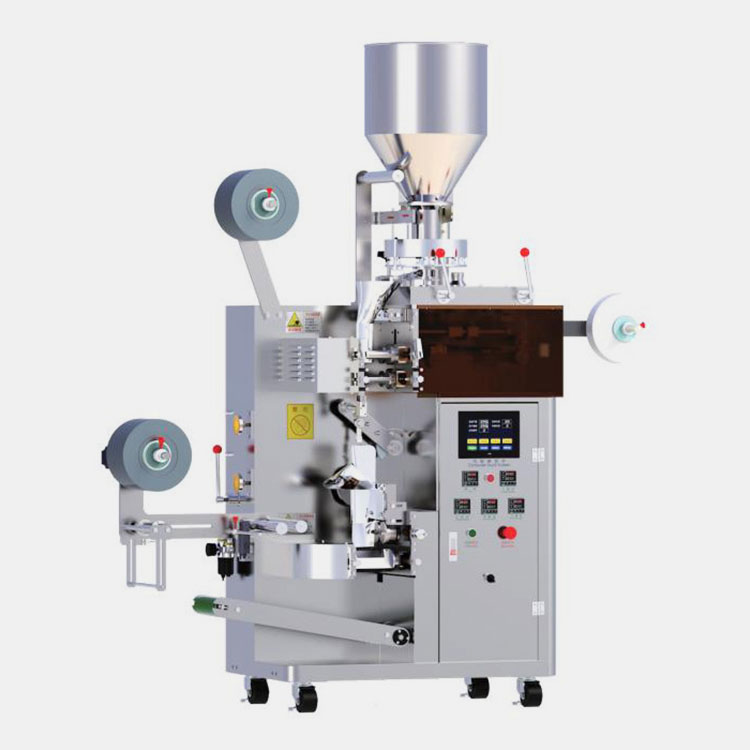 SN-169 Tea Bag Packing Machine
SN-169 Tea Bag Packing Machine is suitable for tea, herbal tea, and health tea grassroots small particles inside and outside the bag, such as disposable packaging. With a PID temperature controller, the temperature controls are more accurate. All parts of this machine contacting material of SUS304 stainless steel, ensure the health of products. This machine can complete flat cutting, date printing, easy tearing, etc.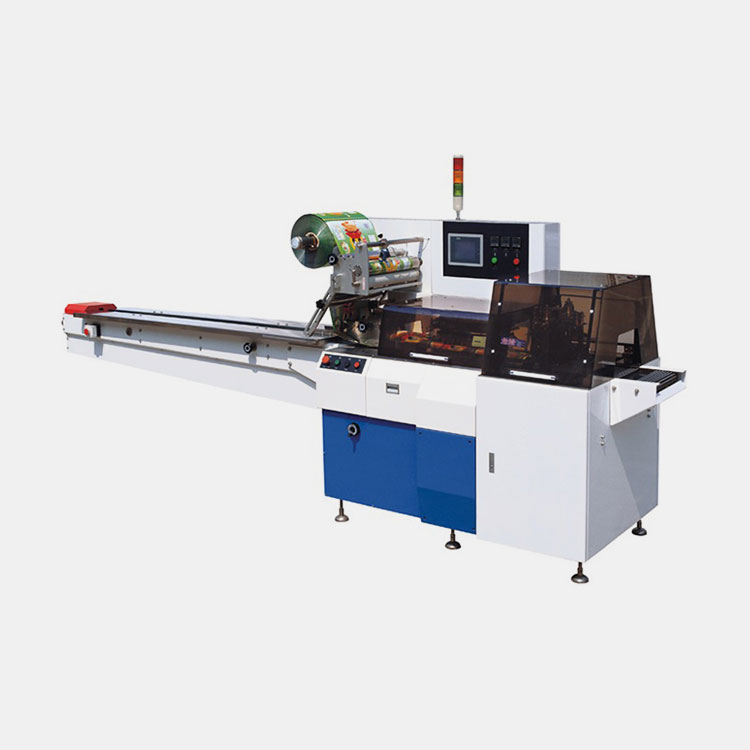 Automatic Horizontal Packaging Machine / DXDZ
Automatic Horizontal Packaging Machine / DXDZ can be suitable for a variety of specifications for food and non-food packaging. It not only can be used without trademark packaging, and packaging materials and be able to use a trademark in the advanced design of drum materials for high-speed packing.
With service of free shipping and return service, a money-back guarantee, Online support 24/7, and secure payment.
Provide massive and professional machinery and equipment. Various machines can provide different models to meet your different professional needs.
With the complete shop and return policies to meet your unsuitable machine needs. Responsible for the entire shipping and delivery procedures and procedures, and deliver it to your home or company with peace of mind.
Responsible for all after-sales problems. Provide you with a safe, secure, and trustworthy environment.
Company Background & Information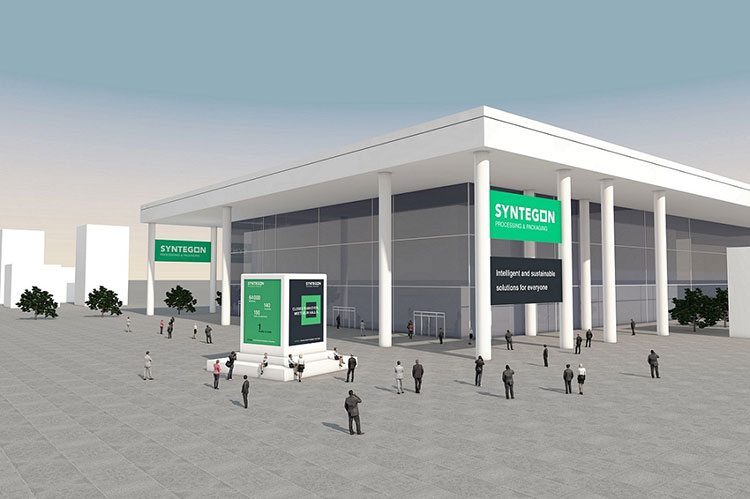 Syntegon commonly known as Bosch and stylized as BOSCH is a German multinational engineering and technology company headquartered in Gerlingen, Germany. The company was founded by Robert Bosch in Stuttgart in 1886. Bosch is 92% owned by Robert Bosch Stiftung, a charitable institution. Although the charity is funded by owning the vast majority of shares, it has no voting rights and is involved in health and social causes unrelated to Bosch's business.
Key Products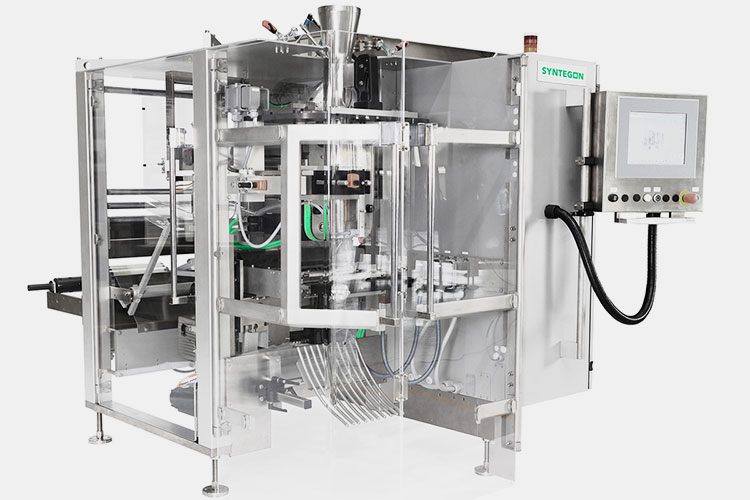 SVE 2520 AR bagger
SVE 2520 AR bagger SVE 2520 AR bagger is designed to package products at high speeds, with an output of up to 200 bags per minute.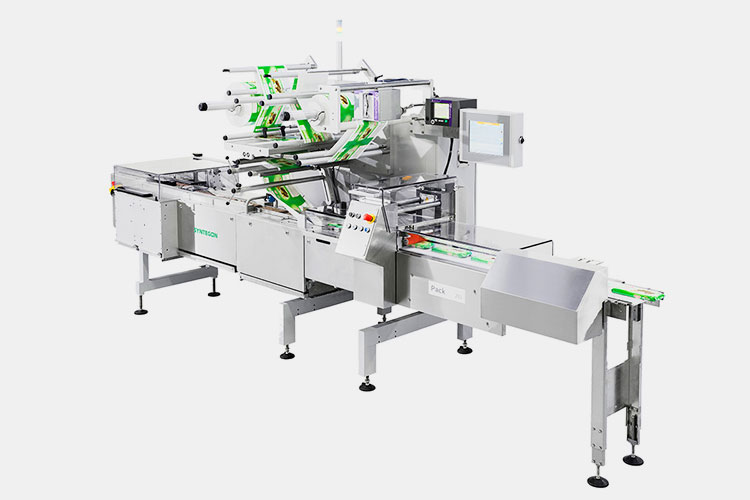 Pack 201 Horizontal Flow Wrapper
The horizontal flow wrapper Pack 201 HS is applied for wrapping layer cakes.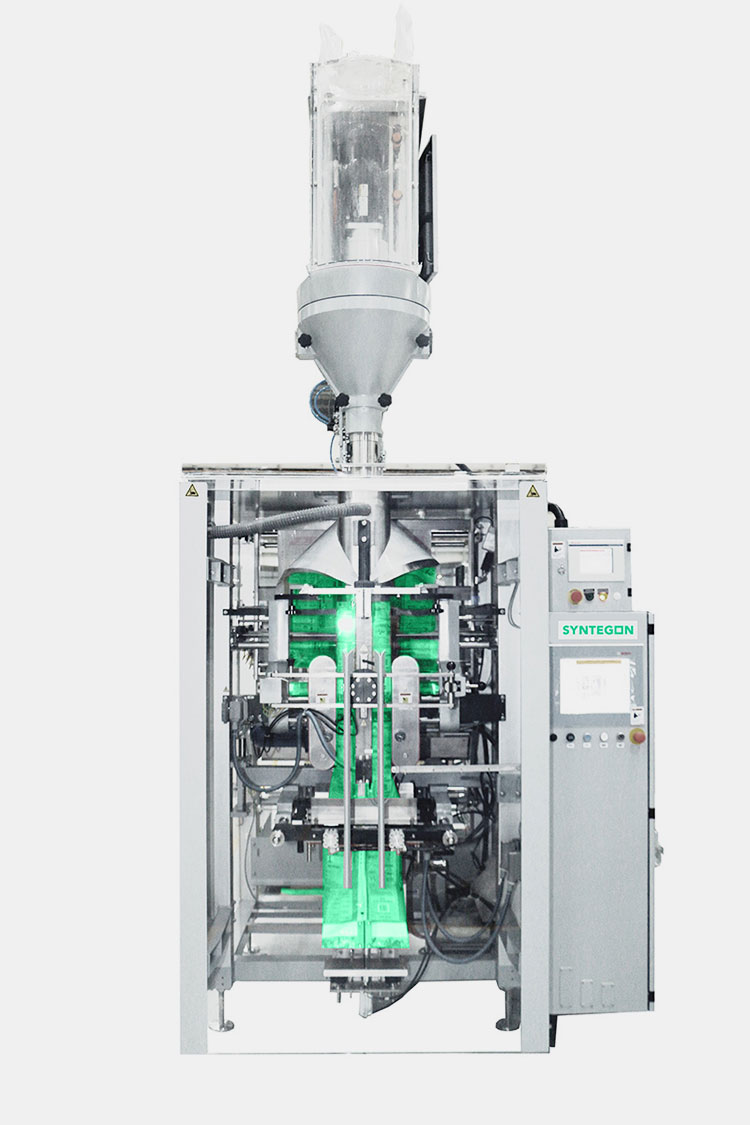 SVI 4000
The SVI 4000 is capable of processing multiple standard bag styles, such as pillow bags, side gusseted bags, and stand-up block bottom bags.
Syntegon has decades of experience in processing and packaging engineering, research, and development.
Their technical solutions are high-quality, efficient, and reliable. The Syntegon Group comprises a worldwide network of centers of excellence and production sites.
Their primary goal is to meet the specific needs of every customer. During their development projects, they maintain close ties with customers and users and regularly incorporate their feedback into the process.
Syntegon's machines have earned numerous awards including the German Packaging Award, the Red Dot Award, the PMMI Packaging Line of the Year award, and the Medicine Maker Innovation Award.
Syntegon has long-standing expertise in the development of automated robotic solutions, reliable manufacturing processes, and easy scale-ups. Their technologies and services enable their customers to boost production efficiency along the entire value stream.
Company Background & Information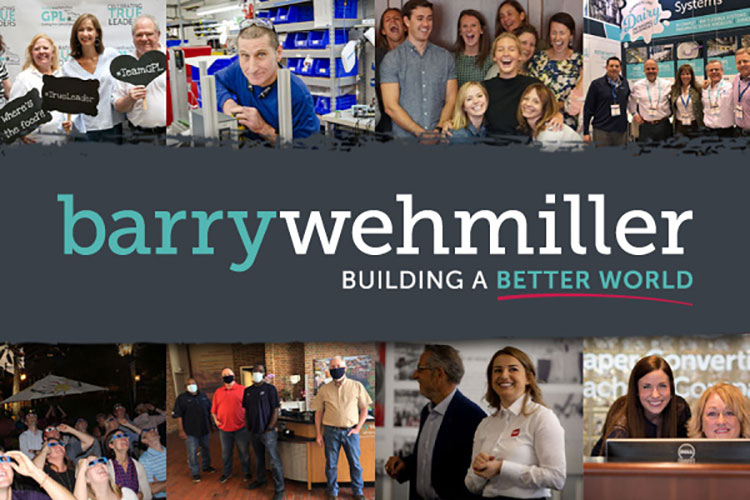 Barry-Wehmiller is a global supplier of manufacturing technology and services based in St. Louis, Missouri. In 2016 it was ranked no. 10 on the St. Louis Business Journal's list of the city's Top 150 Privately Held Companies. Although it was founded in 1885 as a maker of machinery for the brewing industry, since 1987 Barry-Wehmiller has acquired more than 80 companies that provide equipment and services for a variety of industries: packaging, paper converting, sheeting, corrugating, engineering, and IT consulting.
Key Products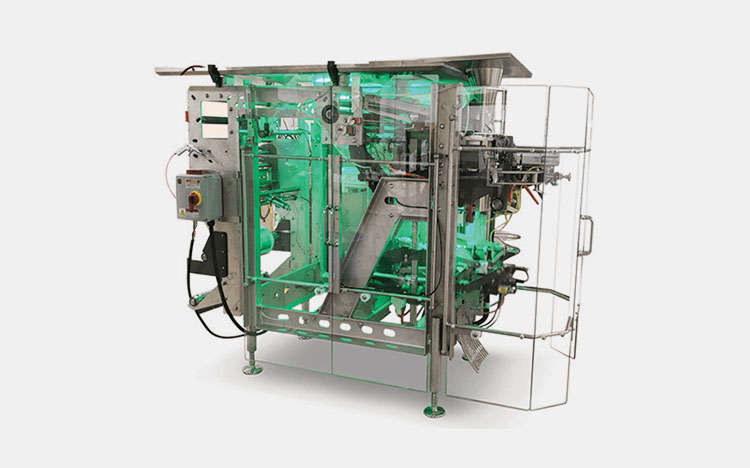 Hayssen ISB
The Hayssen ISB is a vertical form fill seal (VFFS) bagger designed and built based on customer feedback and BW Flexible Systems' deep experience designing, building, and servicing industry-leading flexible packaging machinery. In the Hayssen ISB, best-in-class sanitary design meets advanced interactivity and technology to give you a better bag and throughput.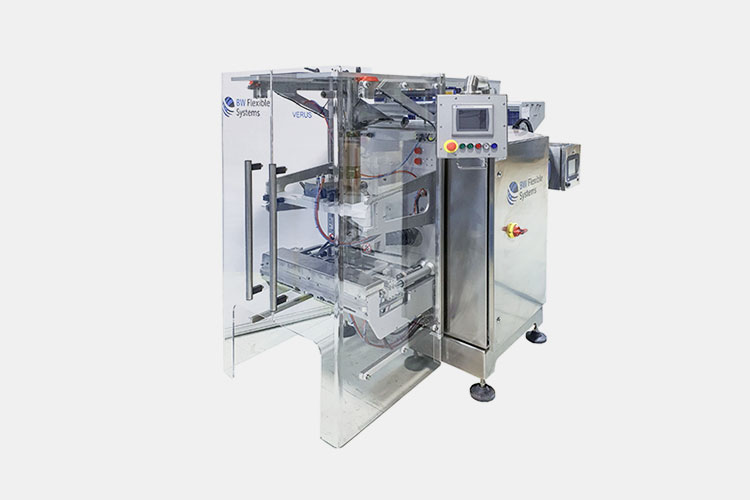 IM-Versus
The high operational efficiency of the Intermittent Motion (IM) Verus is achieved by its reliable, functional, and durable design and construction, but also its ease of use, operation, and maintenance. Bag format changeovers are a matter of minutes between simple format sizes. With a multitude of features and options, the IM Verus bagger is one of the most versatile, efficient, and competitive machines on the market.
BW Packaging Systems brings its expertise and wide range of packaging technologies to help identify the best solution for your packaging needs.
Whether you need a single machine or a fully integrated line, their teams can help you scope and deliver your project.
With parts and service teams positioned around the world, BW Packaging Systems and their leading packaging brands serve you in the food, beverage, personal care, household, pharmaceutical, and other industries.
Company Background & Information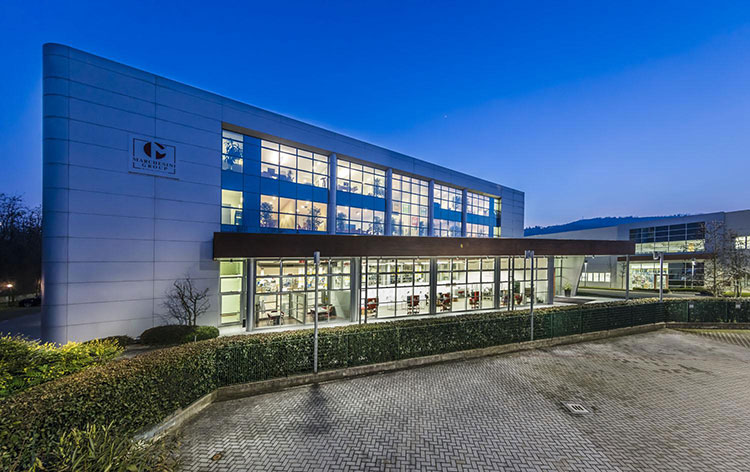 Marchesini Group was established in Pianoro in 1974 by virtue of the shrewd intuition of Massimo Marchesini, over the years the company has grown from a small, local business into a major industrial enterprise, thanks to a continuous process of mergers and acquisitions of complementary companies.
Key Products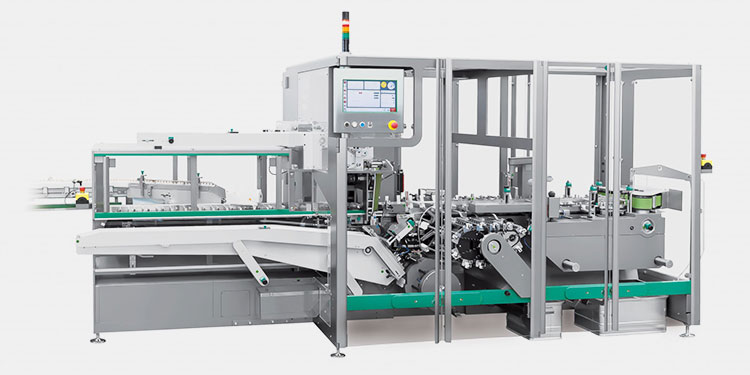 MA300 – 400
MA300 – 400 is a continuous motion horizontal cartoners for packing any kind of pharmaceutical products at high speed. With balcony design, synchronized servo motors, oil-bath main drive units, and motorized adjustment of carton length quota, It has a perfect balance between reliability, safety, and performance.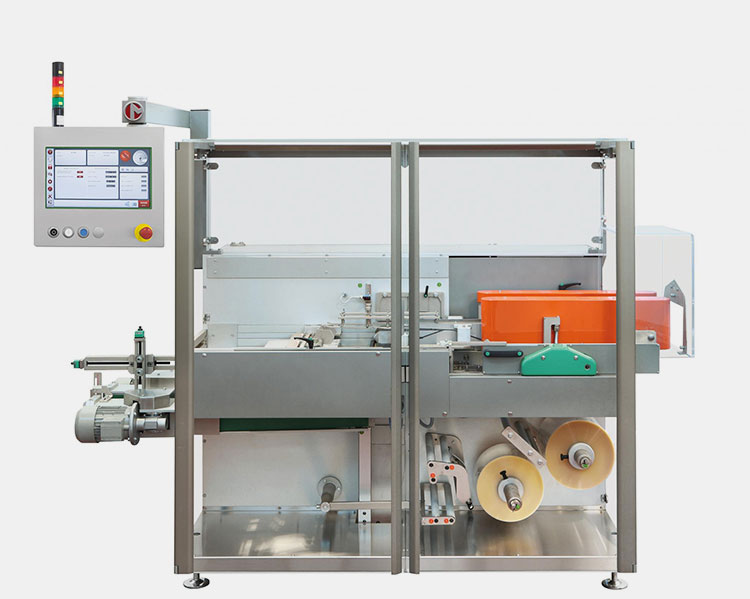 MF
MF is an automatic overwrapper suitable to collate boxes, cartons, or other regularly shaped single or bundled products and wrap in a six-sided complete wrap, lateral envelope folds. The machine utilizes heat-sealable material like co-extruded and/or coated polypropylene etc. The bundler design is composed of a basic structure and cantilever (balcony) type placement of movements and functions.
They design and produce a wide range of packaging machines and lines for the pharmaceutical industry, designed to promptly respond to any kind of request, from standard to extraordinary.
Since 1974 they have been one of the leading forces in the industry, because here ideas, people, technologies, solutions, and everything we do are constantly inspired by the extraordinary.
They produce stand-alone machines and complete lines to handle the entire packaging process of pharmaceutical products, from start to finish.
They pursue their business model focusing on sustainability and social and economic responsibility.
Company Background & Information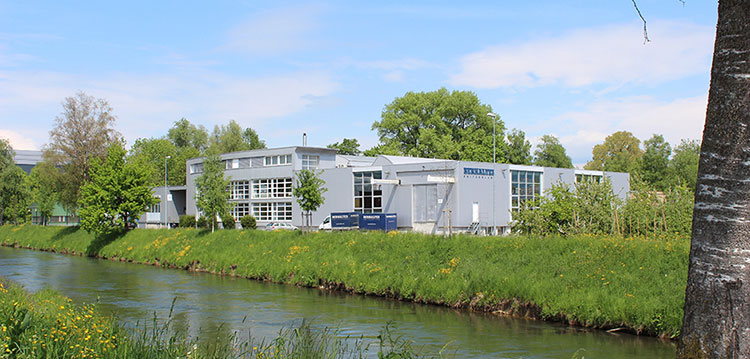 Berhalter was founded by Friedrich and Fritz Berhalter in Widnau in 1960. Berhalter Swiss Die-Cutting is an independent business division of Berhalter AG and one of the leading providers of modern and intelligent die-cutting solutions. The company stands for Swiss-made ideas and innovations and is committed to ongoing investments and the development of high-quality technologies, products, and services.
Key Product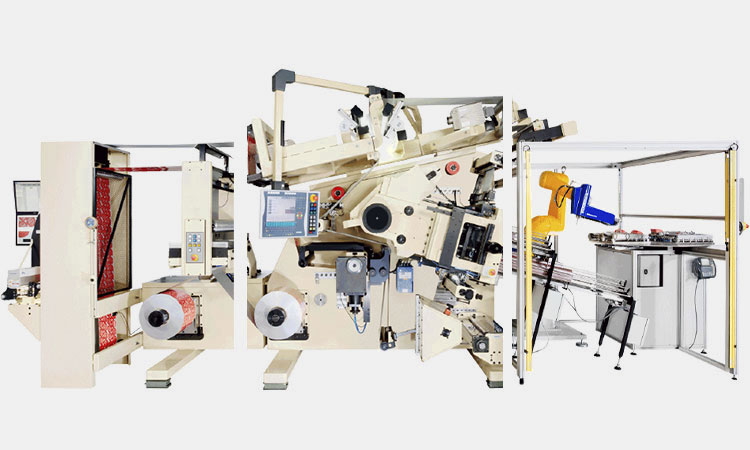 BEAMstack™ Automated Packaging Systems and Robotics
BEAMstack™ stands for Intelligent Packaging Robotics. This type of machine can automatically package die-cut stacks into a plastic blister or a cardboard box. Their BEAMstack™ technology helps you to improve the protection of the product against contamination by the packer. Competitiveness through automation.
Kawashima from Japan offers you a flow wrapping machine with a back and end sealer that ensures airtight sealing.
They have a "multi-motion"mechanism that reachesa high-level production capacity of 270 bpm.
The automatic system can calculate the data when products are placed to process.
Company Background & Information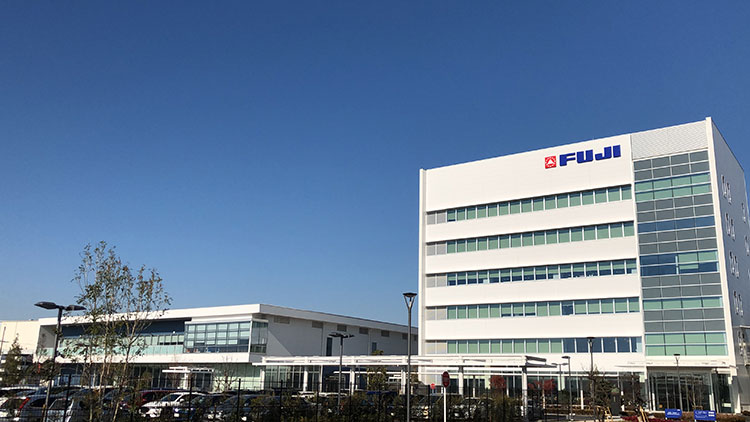 Fuji Machinery was founded in 1948, and its first packaging machine was a caramel wrapping machine that went on sale in 1948. Fuji Machinery is one of the world's leading manufacturers of packaging machinery, producing and designing packaging machinery for food, industrial products, pharmaceuticals, and so on. Since its establishment, Fuji Machinery has been a devoted manufacturer consistently making efforts to develop packaging technology, as well as to the production and sales of packing machinery. Today they have grown to be known as "Technological and High-quality FUJI", a leading company in the packaging machinery industry in Japan.
Key Products

α wrapper 8
α wrapper 8 is a type of new flagship model of the high-speed horizontal pillow packaging machine. They brushed up the basic characteristics of packaging machines and produced a safe and secure machine that is easier to understand and use than previous models. It greatly reduces the labor done by the operator by automatically calculating the necessary numerical values just by entering the basic information of the product you want to wrap.

FC31 Series
FC31 Series is a kind of medium-sized cartoning machine suited for in-store displays. Choose from insertion-type side flaps and overlapping side flaps. The lineup also includes wide specification FC31W with a capacity of up to 20 cases per min.

FW3400BSGM
FW3400BSGM is the type of packaging machine for GMP that is specialized in wrapping pharmaceutical products. Constructed from blocked packaging machine zones. This machine is mainly applied in PTP (other), catheters (other), vials (other), and examination kits (other). The capacity is up to 60 packages per min with a cut-off length of 110-250mm.
FUJI Machinery has been continuously chosen by customers for 70 years.
They provide total support for an ideal packaging environment with high production technology and quality management.
They are the pioneer of the Packaging Industry. Since its establishment, they have been at the forefront of the production of packaging machines.
Customization that Meets your Needs. They can meet a broad range of packaging needs. They lead the industry, covering packaging solutions that include seal machines using plastic film (horizontal pillow packaging machine, vertical pillow packaging machine), shrink film wrapping machines, boxing machines using carton paper (carton machine), box cases, cake packaging machines, bento packaging machines, pharmaceutical packaging machines, etc.
Industry-Leading Reliability. They have kept FUJI Machinery in the black since their establishment 70 years ago.
10.Adelphi Group of Companies
Company Background & Information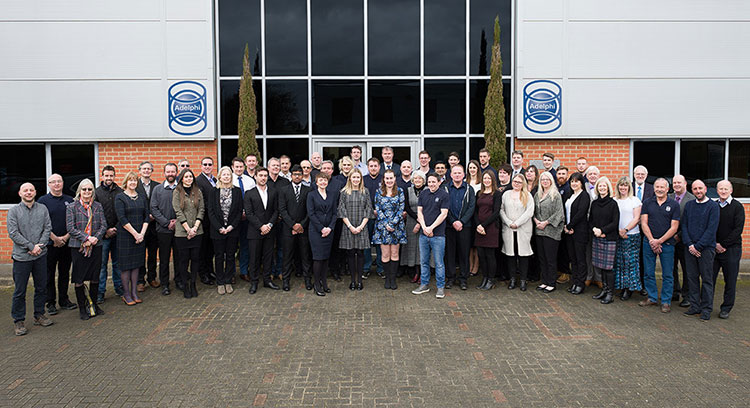 Adelphi Group of Companies is an ISO 9001:2015 certified, award-winning UK manufacturer and supplier of packing machinery and equipment, delivering a comprehensive portfolio of innovation to a global customer base since 1947. The Group has grown organically and through strategic acquisitions, and today incorporates four independent but complementary divisions.
Key Product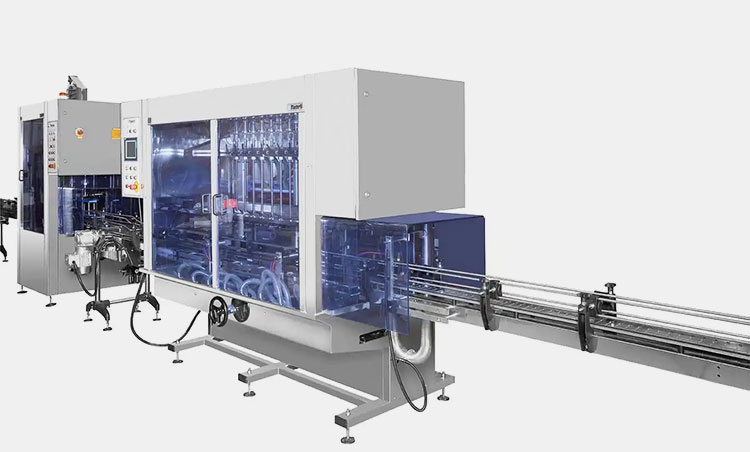 Turnkey Packaging Lines
Integrated Full Lines & Complete Project Management. They are pleased to be able to supply complete packaging lines for you, to save the burden of dealing with multiple suppliers. Dealing with Adelphi as just one single experienced supplier is of huge benefit to you, and from their perspective, they prefer to be responsible for the whole project and not reliant on others wherever possible.
The Adelphi Group of Companies sits at the center of a global network of skilled individuals and organizations.
They have exclusive UK distribution rights with selected manufacturers, including world-leading primary packaging producers, who manufacture to the highest international standards and guidelines.
Adelphi Group of Companies is committed to making continuous improvements in the management of their environmental impact, and they are proudly leading the way by integrating sustainable practices across our business.
Their global network comprises a wide range of diverse, multidisciplinary, experienced specialists.
Conclusion
Packaging machines are widely used in your life and have a wide application. Commodities processed by a packaging machine are beautifully packaged, and using a packaging machine can greatly improve your efficiency. If you are looking for the right packaging machine brand and manufacturer, this top list may greatly help you. If you have other questions or want to know about other brands and manufacturers, please contact us.
Don't forget to share this post!
CONTACT US
Tell us your raw material and project budget to get quotations within 24 hours.
WhatsApp Us: +86 181 7101 8586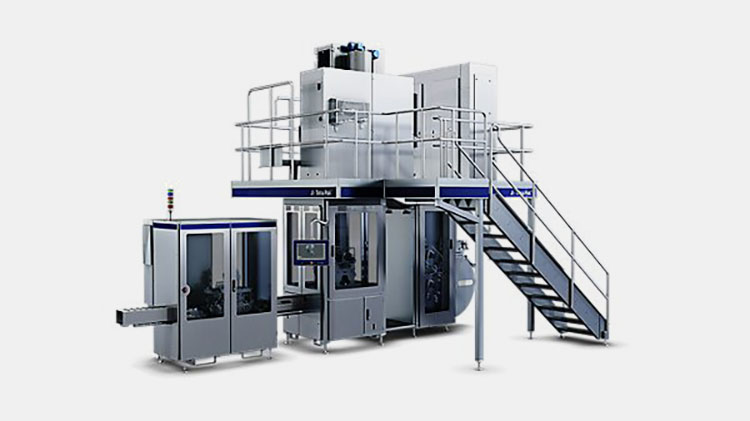 Tell us your material or budget, we'll reply you ASAP within 24 hours