Top 10 Global Horizontal Packing Machine Manufacturers: The Definite Guide In 2023
As an important part of packaging machines, horizontal packing machines are mostly applied in large production lines and factories. This blog will help you know about the world's top 10 horizontal packing machine manufacturers' information. Please follow us now!
If you are looking for the most complete world-top horizontal packing machine information, please follow us now!
Top 10 manufacturers of horizontal packing machines in the world
Horizontal packing machines, also called horizontal packaging machines are especially applied for packaging products such as biscuits, rice, snow cakes, egg yolk pies, chocolate, bread, instant noodles, moon cakes, medicines, daily necessities, industrial parts, cartons or trays and other regular objects packaging, which can protect the products and make the product look beautiful.
Here is the top list of manufacturers:
| | | |
| --- | --- | --- |
| RANK | MANUFACTURES OF HORIZONTAL PACKGING MACHINE | HEADQUARTERS |
| 1 | SYNTEGON | Germany |
| 2 | Coesia | Italy |
| 3 | GEA | Germany |
| 4 | ALLPACK | China |
| 5 | ULMA | Spain |
| 6 | IMA Group | USA |
| 7 | FUJI Machinery | Japan |
| 8 | PFM | Italy |
| 9 | Optima | Germany |
| 10 | Omori | Japan |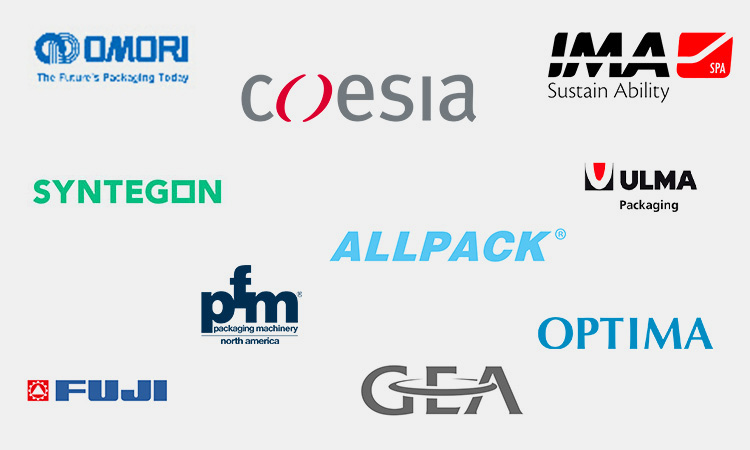 Company Background & Information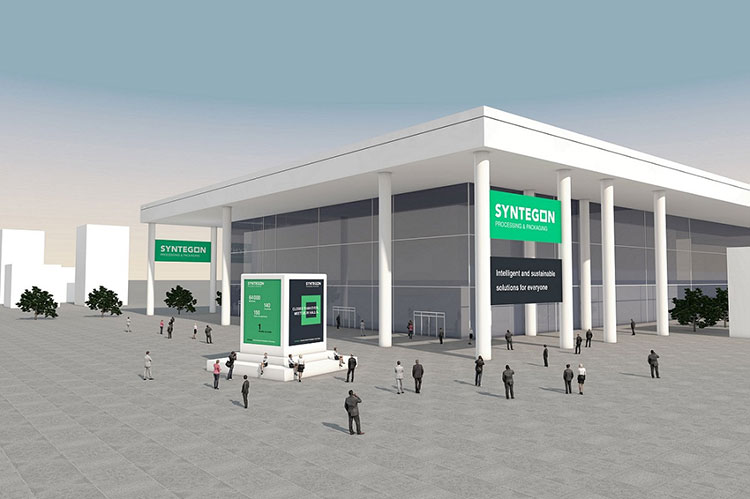 SYNTEGON commonly known as Bosch and stylized as BOSCH is a German multinational engineering and technology company headquartered in Gerlingen, Germany. The company was founded by Robert Bosch in Stuttgart in 1886. Bosch is 92% owned by Robert Bosch Stiftung, a charitable institution. Although the charity is funded by owning the vast majority of shares, it has no voting rights and is involved in health and social causes unrelated to Bosch's business.
Key Products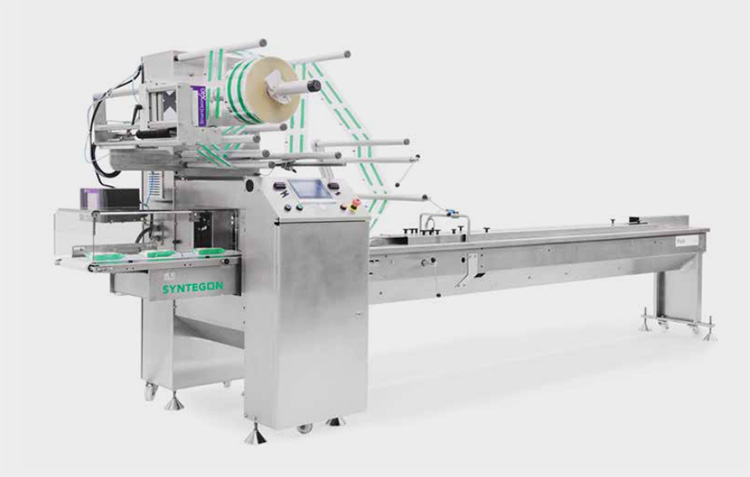 Pack 102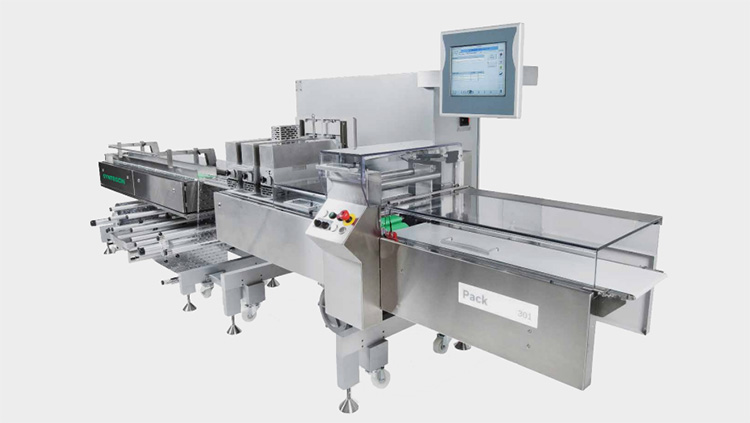 Pack 301 IN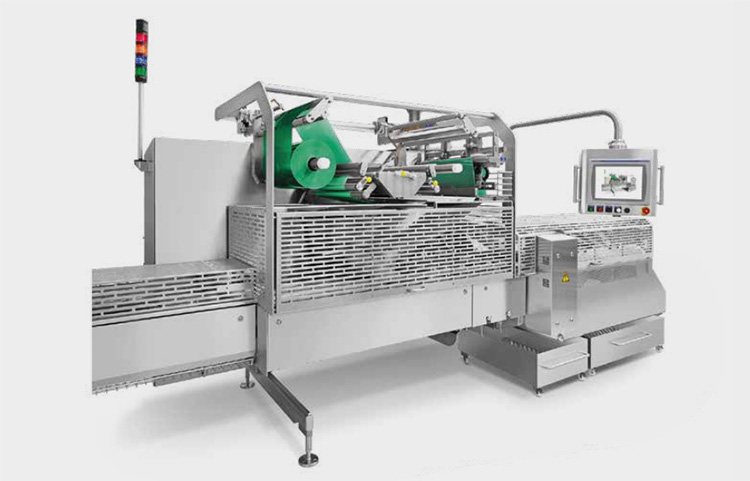 Sigpack HBM
Suitable for multi-shift operation.
Its high modularity guarantees optimal system integration.
Strict division of product/packaging material handling and drive elements.
Syntegon has decades of experience in processing and packaging engineering, research and development.
Their technical solutions are high-quality, efficient, and reliable. The Syntegon Group comprises a worldwide network of centers of excellence and production sites.
Their primary goal is to meet the specific needs of every customer. During their development projects, they maintain close ties with customers and users and regularly incorporate their feedback into the process.
Syntegon's machines have earned numerous awards including the German Packaging Award, the Red Dot Award, the PMMI Packaging Line of the Year award and the Medicine Maker Innovation Award.
Syntegon has long-standing expertise in the development of automated robotic solutions, reliable manufacturing processes and easy scale-ups. Their technologies and services enable their customers to boost production efficiency along the entire value stream.
Company Background & Information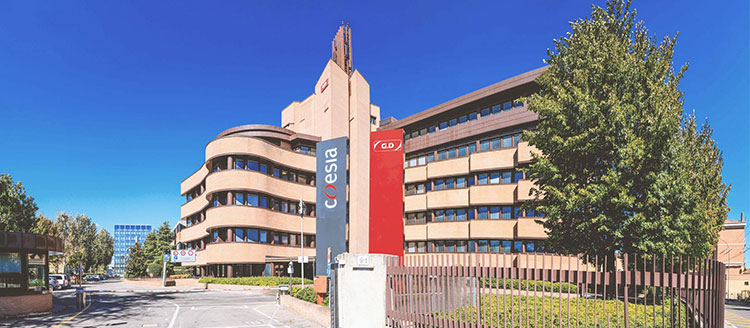 Coesia is an Italian group of companies. It consists of 92 subsidiaries, which are active in various areas of mechanical engineering, especially packaging machine construction, covering aerospace, ceramics, consumer products, healthcare and pharmaceuticals, and tobacco sectors. Well-known subsidiaries include FlexLink, Norden, Hapa AG, GDM, Atlantic Zeiser GmbH, R.A Jones and Volpak. In addition, today's cigarette machine manufacturer G.D belongs to Coesia.
Key Products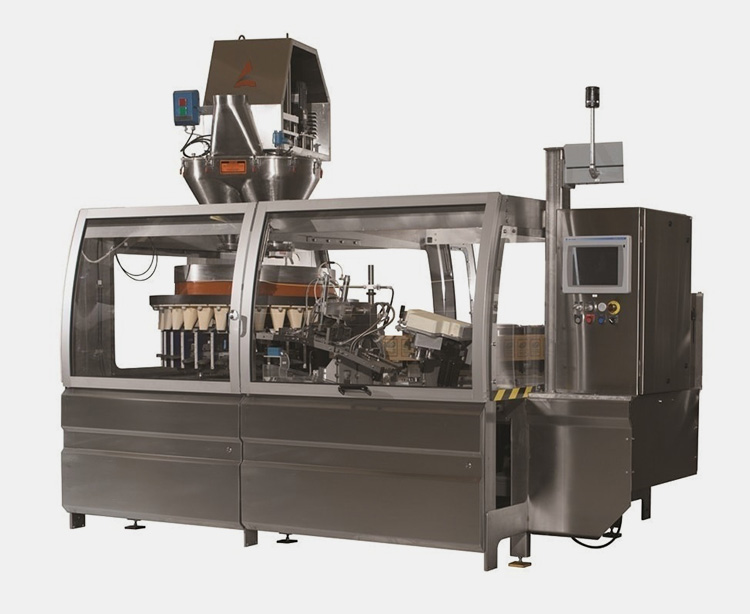 Pouch King® PCU-2000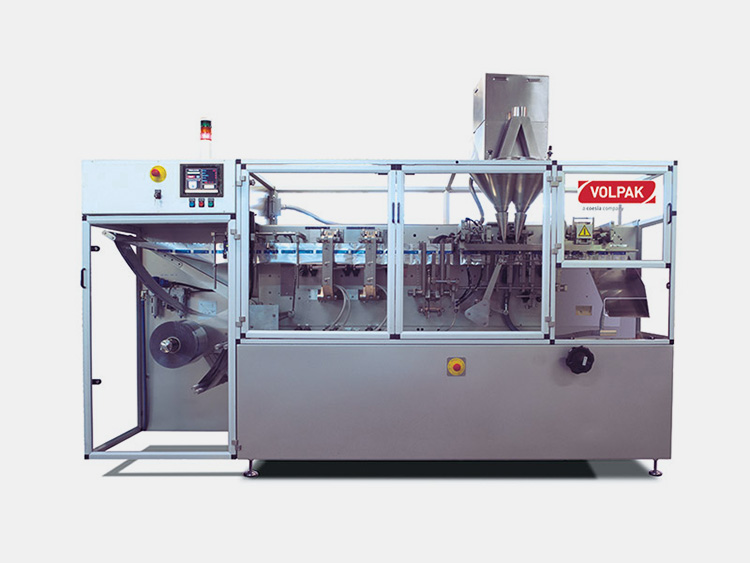 SL 140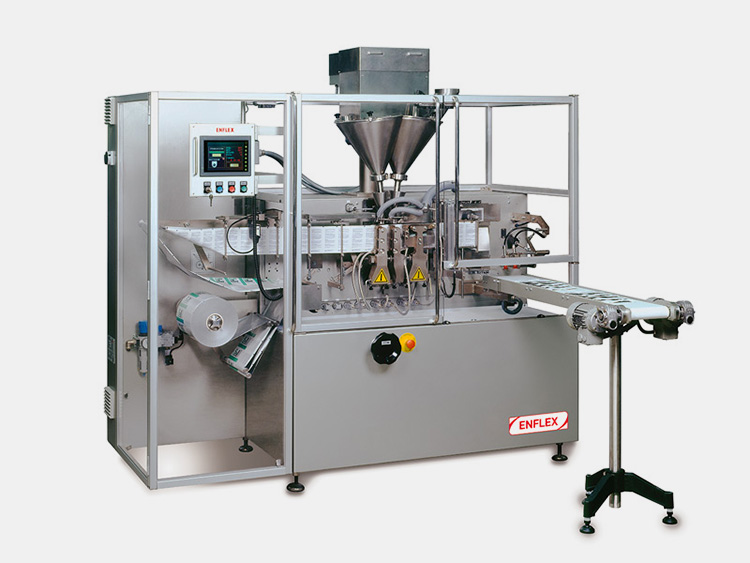 F-11
Suitable for baby Food, Baked Goods, Biscuits & Crackers, Candies & Gums, Cereals, Chocolate, Salt, Sugar & Spices, Oils & Fats, Other Food, Pasta, Noodles & Rice, Sauces & Condiments, Snacks, Soup & Stock Cubes, Spreads, etc.
Coesia is one of the leading manufacturers of packaging machines in the consumer goods market, with a large international share.
Coesia designs and manufactures automatic packaging machines for a range of sectors including Confectionery (chocolate, bakery, candies and gums), Detergents and Soaps (liquids, powders and bars), Tea and Coffee.
They offer technologies and solutions for a huge choice of packaging for different consumer goods sectors. Their technologies handle products ranging from Food, Tea & Coffee, to Personal care, Home care and Chemicals.
Coesia fully embraces the International Standards for quality system management, process control and continuous improvement, and guarantees to you and stakeholders ISO 9001.
Company Background & Information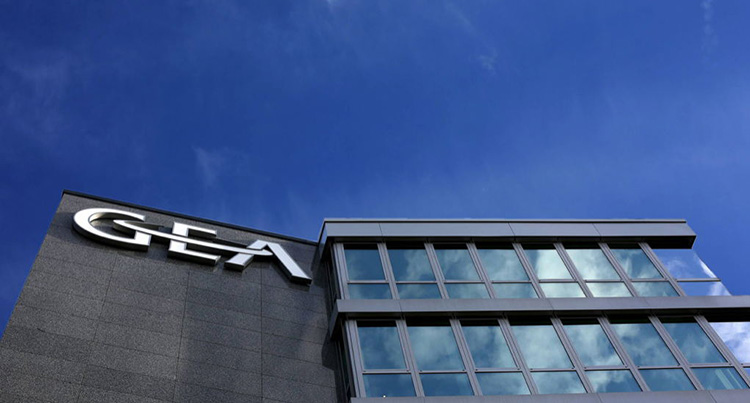 GEA is one of the largest suppliers of food processing technology and of related industries. The global group specializes in machinery, plants, as well as process technology and components. Their portfolio includes machinery and plants as well as advanced process technology, components and comprehensive services. Used across diverse industries, they enhance the sustainability and efficiency of production processes globally.
Key Products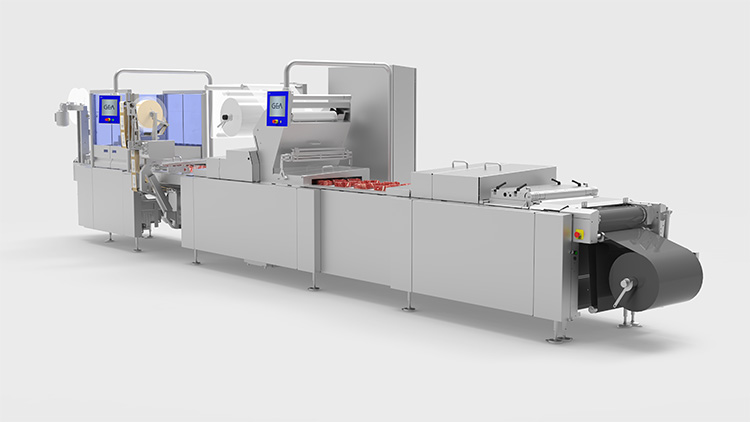 GEA POWERPAK FOR SKIN APPLICATIONS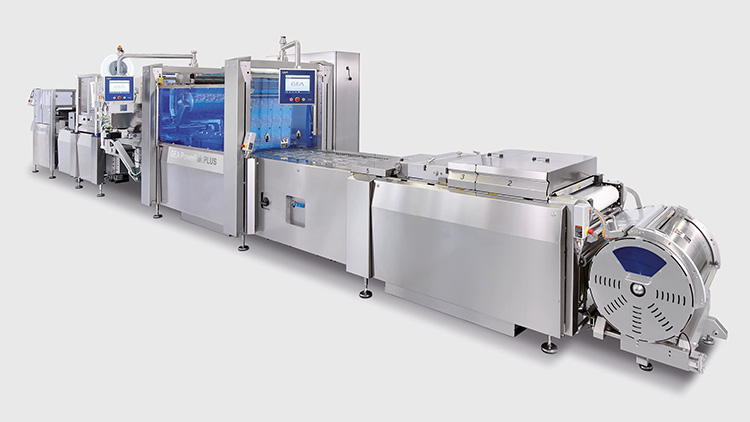 GEA POWERPAK PLUS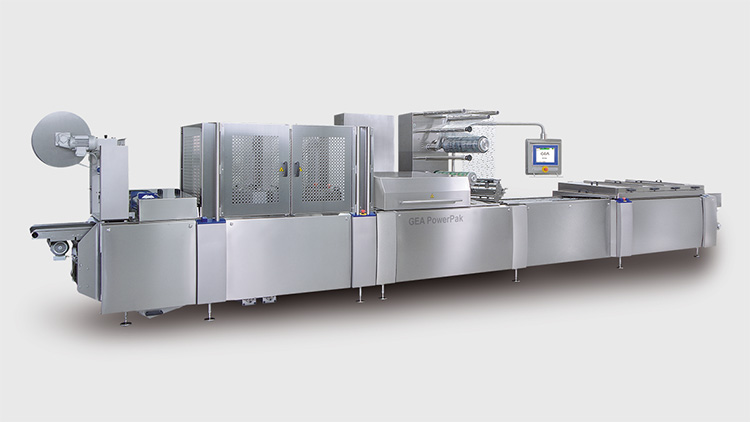 GEA POWERPAK
Increased shelf-life of powdered products
Flexibility to handle a wider range of products
Reduced risk of oxidation
Their business model has evolved significantly since our founding in 1881 as a metals trading company.
Their five business divisions are supported by more than 18,000 dedicated employees located in 62 countries.
GEA customers benefit from their global reach, extensive local presence, and from the depth and breadth of our processing knowledge and portfolio, underpinned by a strong sense of purpose and responsibility.
Company Background & Information
ALLPACK is a professional packaging equipment manufacturer with 11 years of experience in packing machine labeling, and they focus on round bottles. The company covers a range of production areas like Carton Packaging, Sealing, Strapping, Vacuum Packaging, Capping Packaging, Labeling, Pharma Machinery, Coding and Marking machines, and so on. They can solve & support your packaging equipment challenges, so you can grow your business.
Key Products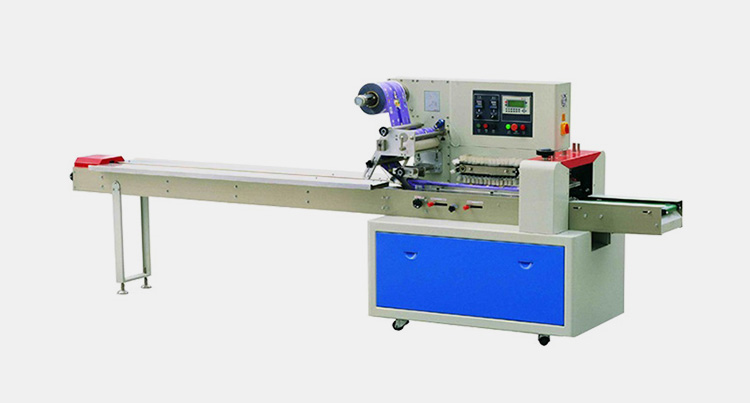 DXDZ-60OD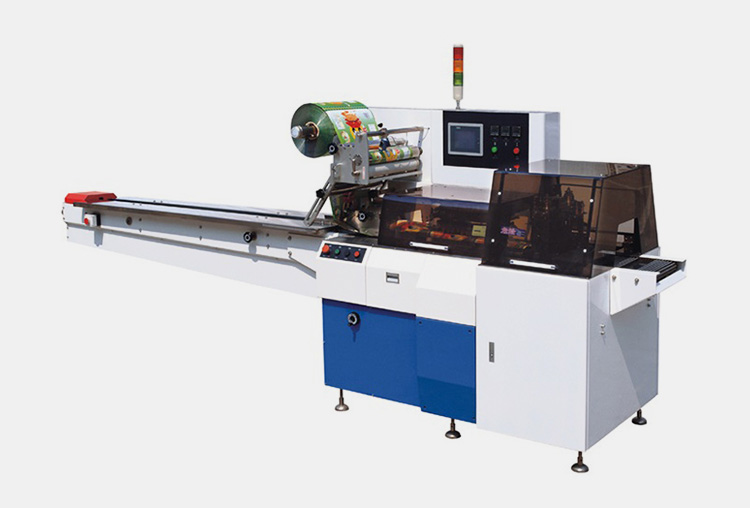 DXDZ-350W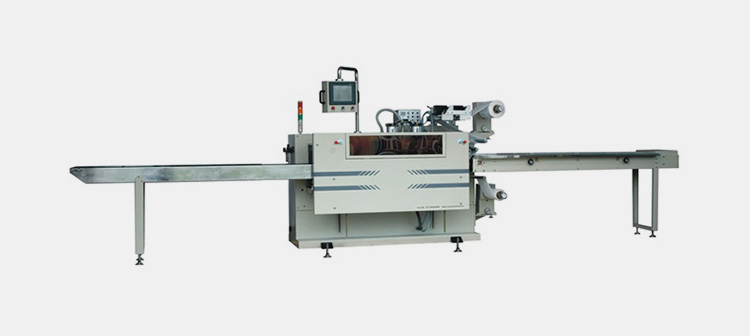 DXPZ-300W
Using photoelectric tracking technology, digital input, sealing and cutting position is accurate.
Fault self-diagnosis and alarm display.
Adjustable temperature, intelligent control, can adapt to a variety of packaging materials.
With service of free shipping and return service, a money-back guarantee, Online support 24/7, and secure payment.
Provide massive and professional machinery and equipment. Various machines can provide different models to meet your different professional needs.
With the complete shop and return policies to meet your unsuitable machine needs. Responsible for the entire shipping and delivery procedures and procedures, and deliver it to your home or company with peace of mind.
Responsible for all after-sales problems. Provide you with a safe, secure, and trustworthy environment.
Company Background & Information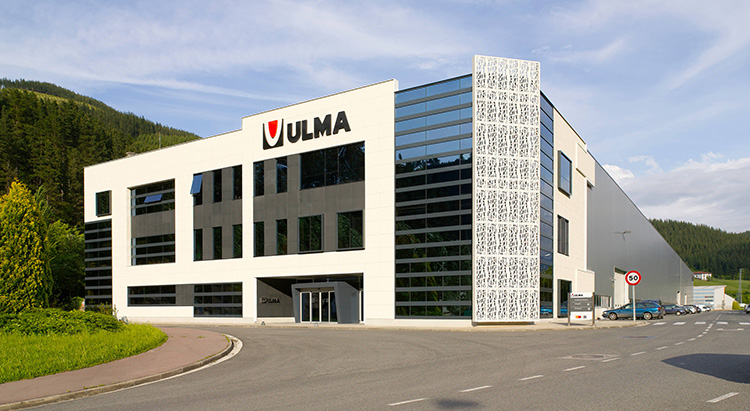 ULMA was founded in 1961 and belongs to Ulma Group. Since 1961 they have been designing and developing packaging products and services and innovating to provide solutions that meet our customers' needs. Their global vision is supported by a network of 7 offices and 20 subsidiaries, allowing them to provide a local service. They also have a network of local distributors who cover over 130 countries.
Key Products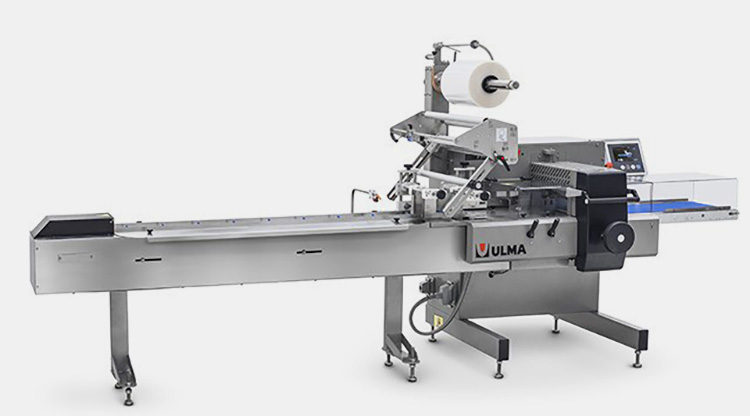 FR 100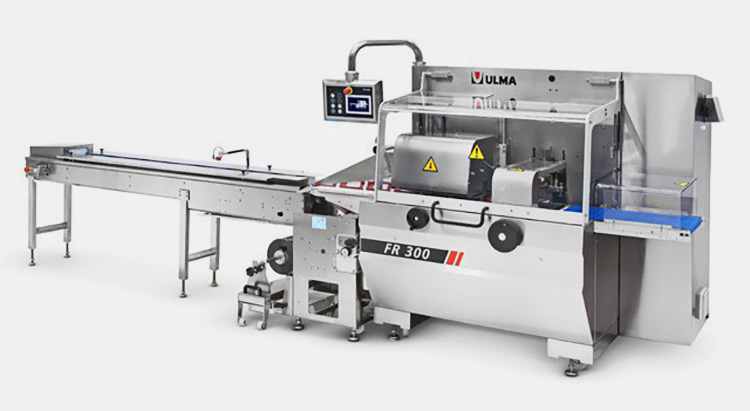 FR 305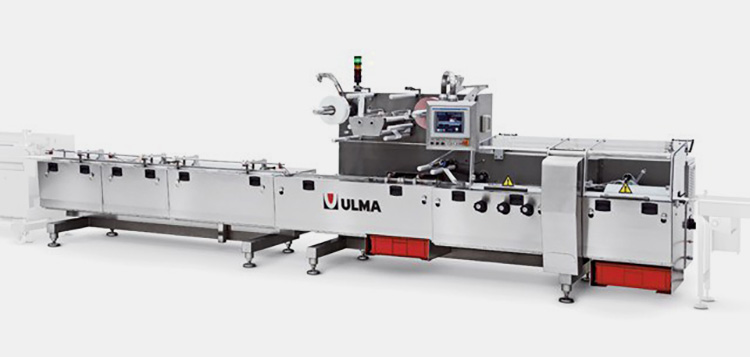 FR 500
Stainless steel and cantilever construction.
Electronic machine equipped with four independent servomotors (rotary jaws, sealing rollers, infeed conveyor and motorized reel holder) synchronized by an electronic multi-axis control).
They are part of the ULMA Industrial Group, a diversified business group with over 4,000 people spread across 9 businesses.
They offer the widest range of machines and applications available on the market, including Flow Pack (HFFS), Thermoforming, Tray sealing, Vertical (VFFS), Shrink Wrapping and Stretch Film packaging technologies.
With 60,000+ machines on the market.
Presenting in 130+ countries.
There are 24 countries with direct presence.
Company Background & Information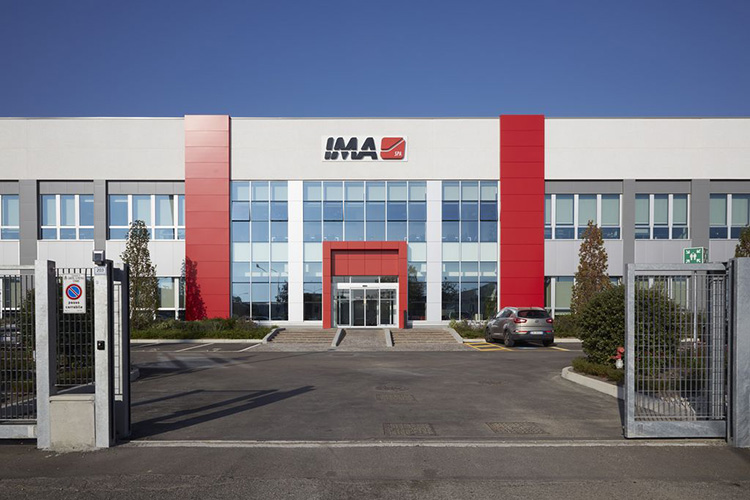 IMA Group, established in 1961, is a world leader in the design and manufacture of automatic machines for the processing and packaging of pharmaceuticals, cosmetics, food, tea, coffee and much more. The Group is present in about 80 countries, supported by a sales network made up of 29 branches (Italy, France, Switzerland, the United Kingdom, Germany, Austria, Spain, Poland, Israel, Russia, the United States, India, China, Malaysia, Thailand and Brazil), representative offices in central-eastern Europe and more than 50 agencies.
Key Products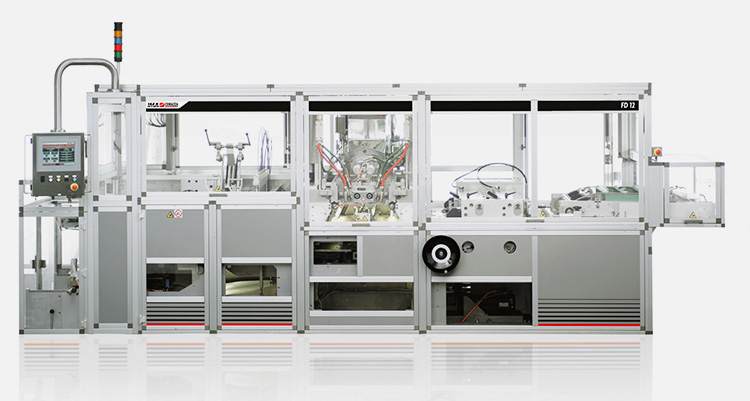 FD SERIES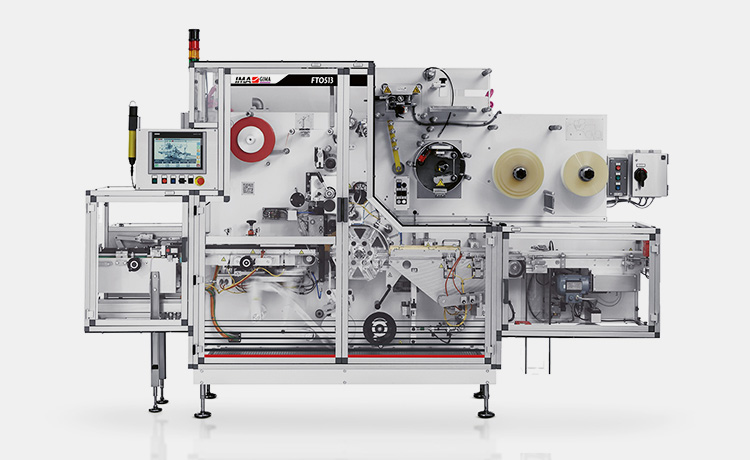 FTO513 SERIES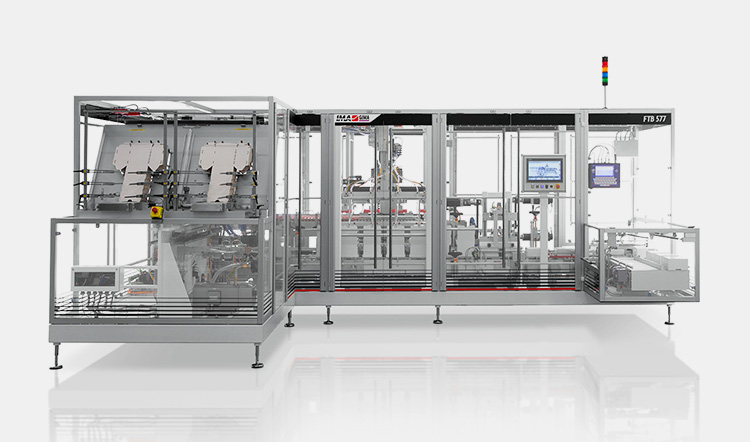 FTB TL SERIES
Compact design which ensures a small footprint
Positive box forming and handling
Modular design to allow multiple feeding system integration
IMA Quality System was awarded the ISO9001 certification in 1997 by SGS, one of the most well- recognized certification bodies in the world.
IMA, with the aim of maximizing customer satisfaction and internal and external processes effectiveness, has undertaken since the beginning the way for the implementation of a documented Quality System.
IMA can satisfy the most sophisticated requests of the different reference markets.
Company Background & Information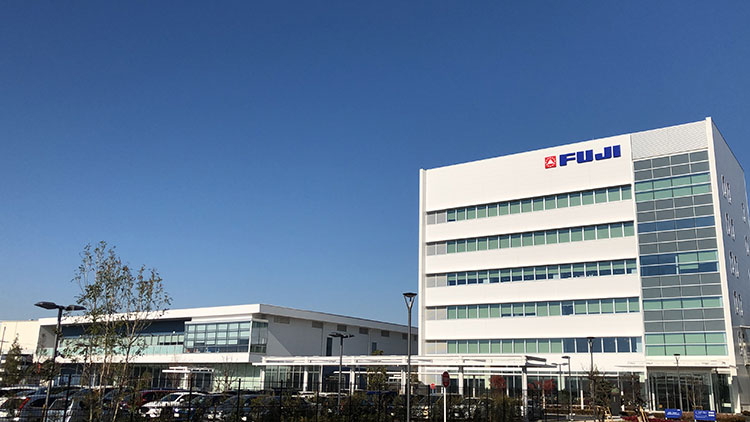 Fuji Machinery was founded in 1948, and their first packaging machine was a caramel wrapping machine that went on sale in 1948. Fuji Machinery is one of the world's leading manufacturers of packaging machinery, producing and designing packaging machinery for food, industrial products, pharmaceuticals, and so on. Since their establishment, Fuji Machinery has been a devoted manufacturer consistently making efforts to develop packaging technology, as well as to the production and sales of packing machinery.
Key Products

FW3400
FW3400BS

FW3401HS
Gazette Device
Auto Splicer (Film Auto Connection Device)
Preheater
Date Device
FUJI Machinery has been continuously chosen by customers for 70 years.
They provide total support for an ideal packaging environment with high production technology and quality management.
They are the pioneer of the Packaging Industry. Since their establishment, they have been at the forefront for the production of packaging machines.
Industry-Leading Reliability. They have kept FUJI Machinery in the black since their establishment 70 years ago.
Company Background & Information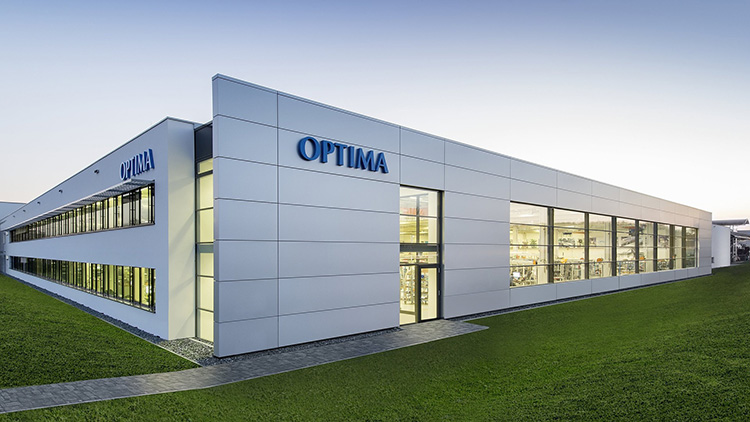 Optima with headquarters in Schwaebisch Hall, Germany, teams with its subsidiaries to design and build packaging equipment for pharmaceutical, consumer, nonwoven and life science products – from single standard machines to complete complex turnkey systems. Founded in 1922, the family-owned and operated business is in its third generation and employs a workforce of more than 2,800 at its 20 international sites.
Key Products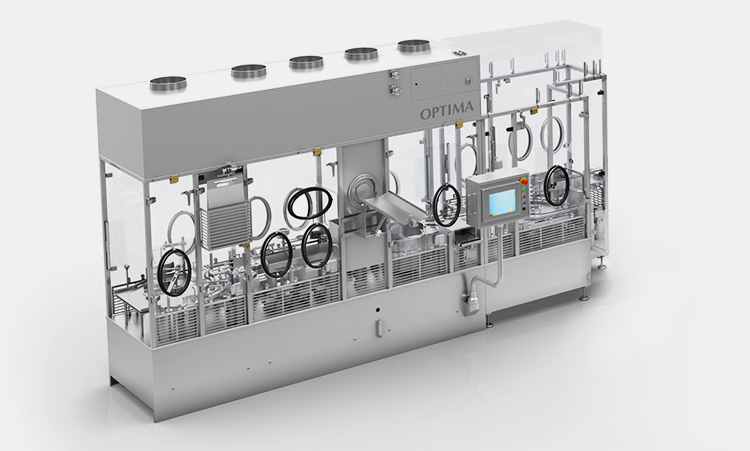 OPTIMA VFVM
OPTIMA LINOLINE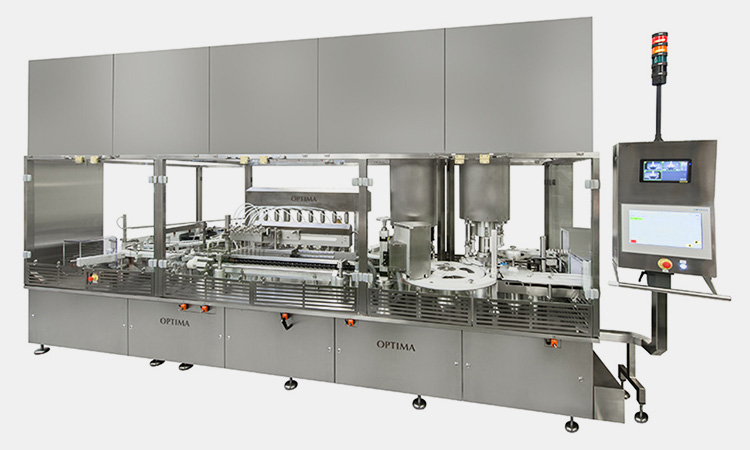 OPTIMA CONTILINE
Gently objective handling
Dosing system: Mass flow with CIP/ SIP optional
Dosing system: Rotary piston system, peristaltic pump system
Optima packaging technologies are considered leading-edge in many fields worldwide, including filling and packaging of coffee capsules, freeze drying for sterile pharmaceutical liquids and packaging of paper hygiene products.
They understand sustainability to mean long-term corporate management that is based on partnership and conserves resources.
The company's broad expertise also extends into production lines for manufacturing and packaging advanced wound care products.
Company Background & Information
PFM North America was founded in 1991 and is engaged in the manufacture, distribution and support of PFM products to the North American markets from its state-of-the-art facilities in Ontario, Canada. With a production staff of 35, the company builds a variety of equipment including flow-wrappers, automatic packaging and processing lines and feeder systems for both food and non-food products.
Key Products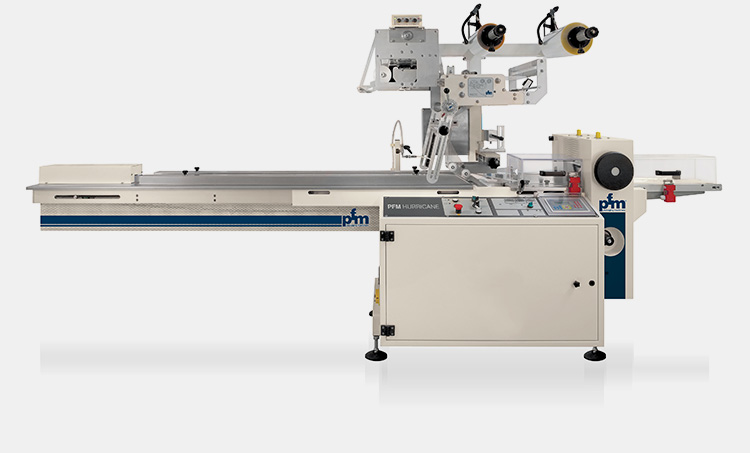 Hurricane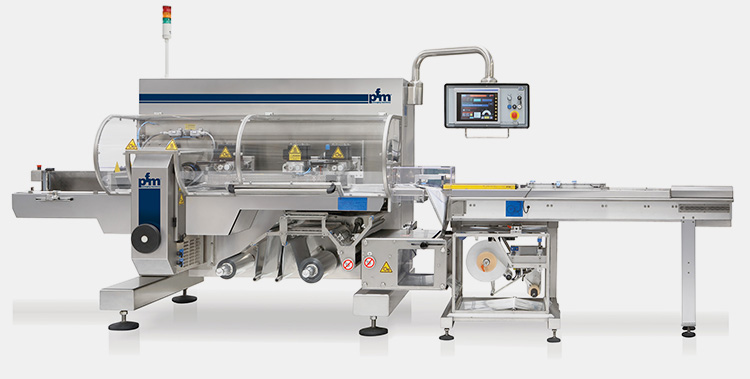 Scirocco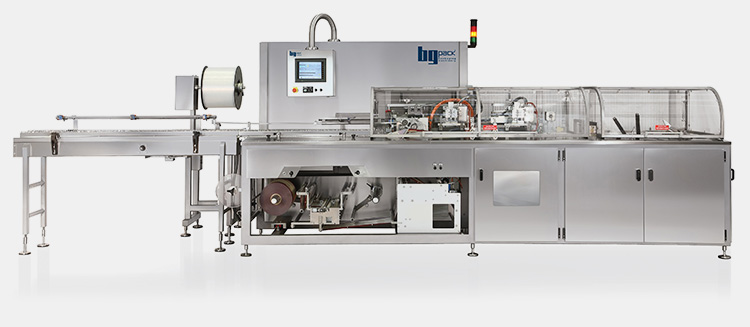 BG 2800-4800
MAP: allows Modified Atmosphere Packaging with the utmost safety.
Easy: the package opens easily and without the need to use cutting utensils.
Functional: The film resistance characteristics and the resealability allow the package to be used for products consumed in more than one stage.
The PFM Group produces a complete range of horizontal flow pack machines, vertical form fill and seal, multi-head weighers and automatic packaging lines to meet any need for flexible packaging for food and non-food applications.
PFM North America has its own independent technical department, with mechanical and electronic design facilities to tailor individual machines and complete lines to customer requirements using the latest technology.
Company Background & Information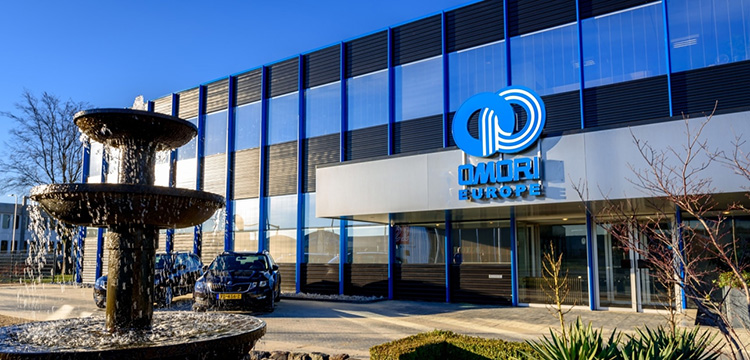 Omori was founded in 1948, in Japan. Since its establishment in 1948, they have been developing original packaging equipment that meets the needs of the times. From now on, they are committed to continuing to work diligently as a leading company in the packaging machine industry.
Key Products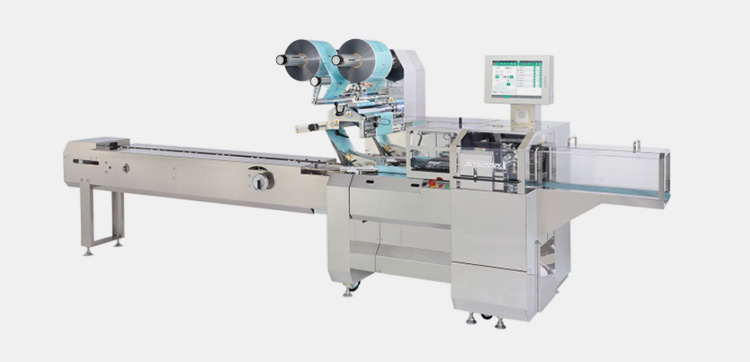 S-5000X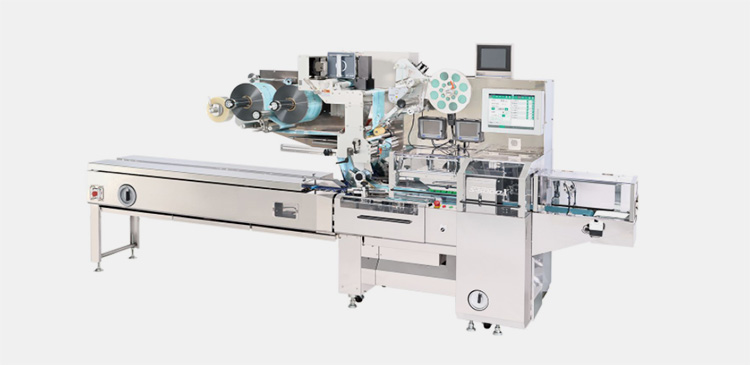 S-5000X BX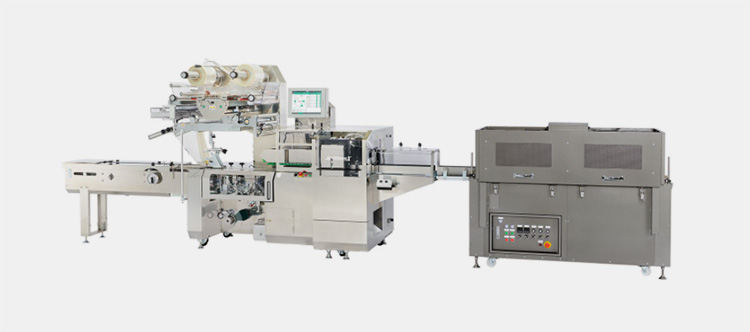 S-5000X HS
High user-friendliness based on customers'
Advanced film tension control system for thin or easily stretchable film.
They have been developing original packaging equipment that meets the needs of the times
They are committed to continuing to work diligently as a leading company in the packaging machine industry.
Omori is a company that manufactures and sells various automatic packaging machines and designs and manufactures packaging system lines.
Conclusion
This top 10 global horizontal packing machine manufacturers list contains the most crucial information about manufacturers' backgrounds, key products, and recommended reasons. If there are any other horizontal packing machine manufacturers you want to know about or you want to consider, please visit our website or come to us anytime.
Don't forget to share this post!
CONTACT US
Tell us your raw material and project budget to get quotations within 24 hours.
WhatsApp Us: +86 181 7101 8586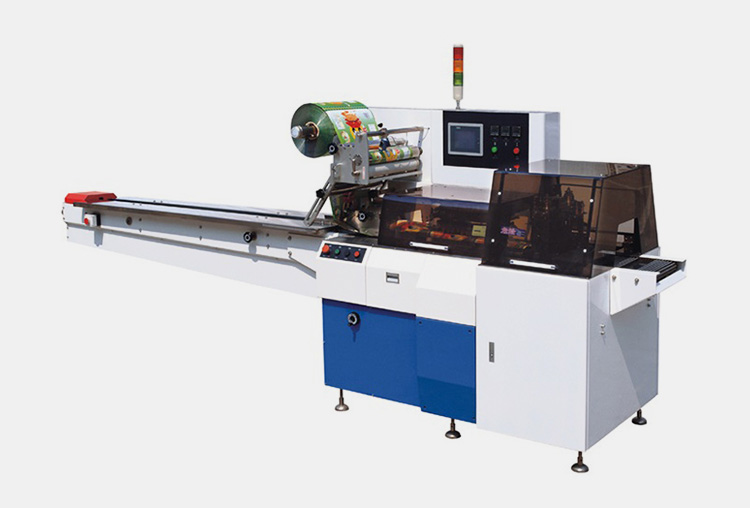 Tell us your material or budget, we'll reply you ASAP within 24 hours