Introduction:
1.The machine can all kinds of heat sea able materials which adopt constant temperature control system and step-less speed adjusting transmission mechanism. Temperature is adjustable to accommodate a wide range of applications.
2.The machine works with a solid-ink coder to print the colored labels while sealing.
3.The coder is able to print at high speed with instant dry and highly legible letters that have good adhesion properties. Various colors are selectable.
4.The printing wheel in the machine can be used for both R arrange and T arrange of types. For types in R arrange, the machine can print two lines in a font size two(18PT) or three lines in font size five (10.5PT). Counting device is optional.
5.Novel design ideas and advanced manufacturing technology are adopted to make the structure of machine more reasonable and perfect.
Apart from functions of sealingand printing, model FRMC-1010Ill has the function of air suction.
6.FRM-1010 series is available in four models: horizontal model (FRM-1010), vertical model (FRM-1010Il), console model(FRM-1010
ll) and console model withthe function of air suction(FRMC-1010III).
Dimension: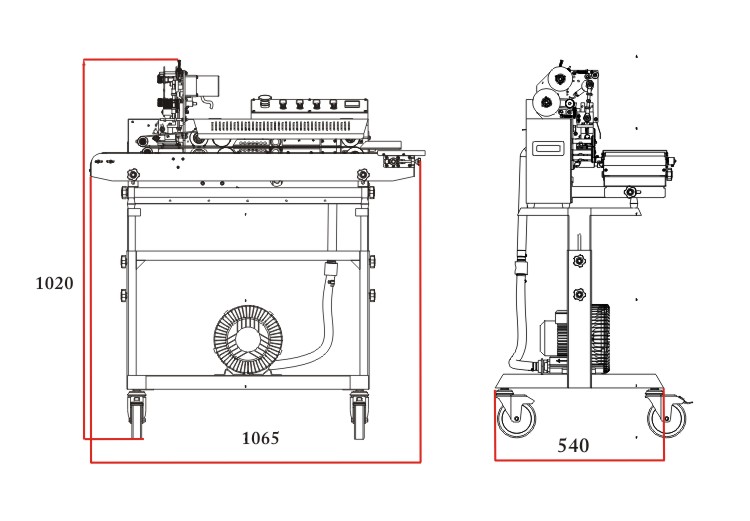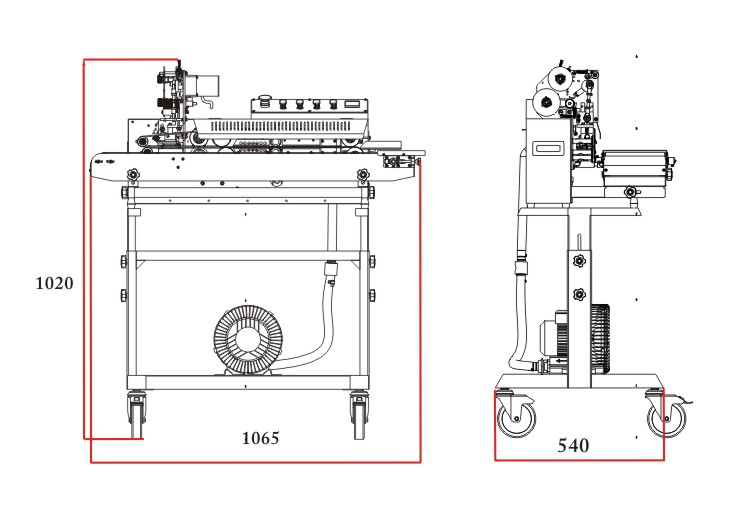 Product Detail: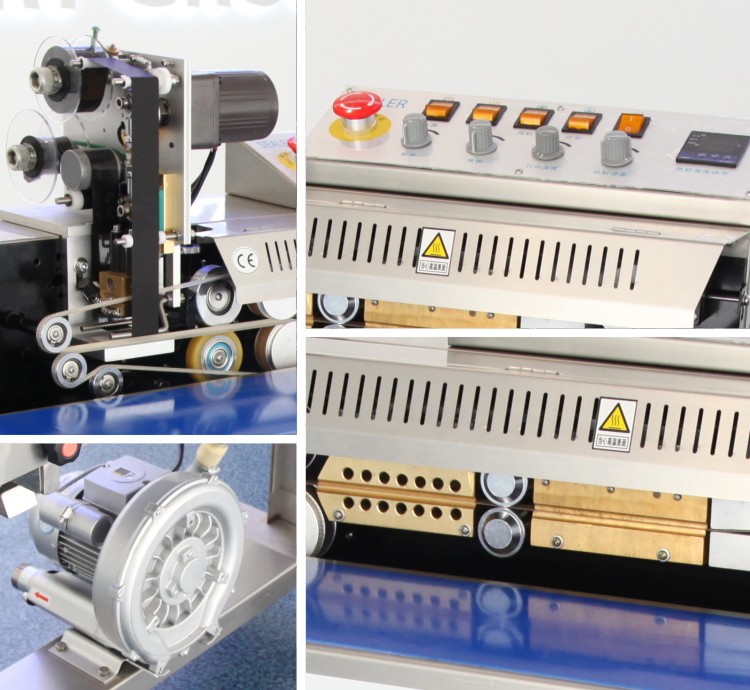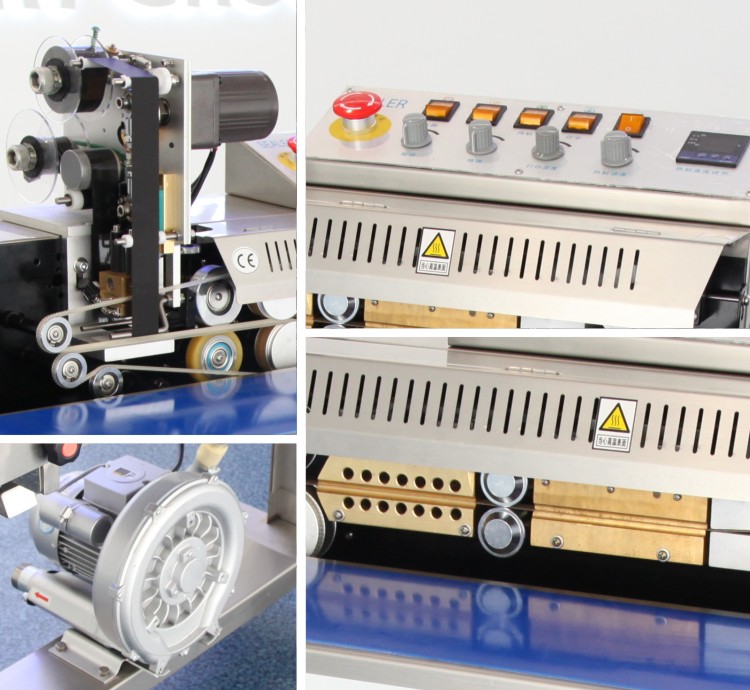 Specification:
MODEL
FRSC-1010II
FRSQ-1010III
Voltage (V/Hz)
AC 220/50 110/60
Motor Power (w)
100
suction Pump Power (W)
1200
180
Sealing Power (w)
400×2
rinting Heating Power (w)
50×2
speed (m/min)
0-12(0-16)
sealing Width (mm)
10
Temperature Range (c)
0-300
rinting Type
Color Ribbon
Distance from Sealing Center
10-40
to Conveyor Table (mm)
85-115
Distance from Base plate to Interior Conveyor(mm)Conveyor Table size
1065×205
(Lx W) (mm)
≤3