Introduction:
1.The machine is ideal for sealing smal packages, which adopts constant temperature control system and stepless speed regulation mechanism.
2.lt can seal plastic films made from various materials continuously.
3.Embossing wheel and counting device are optional.
4.FR-770 series are available in three models: horizontal model (FR-770I), vertical model(FR-77OIl) and console model(FR-770I").
Dimension: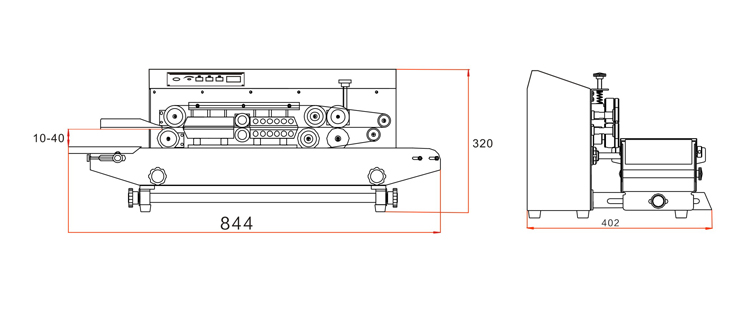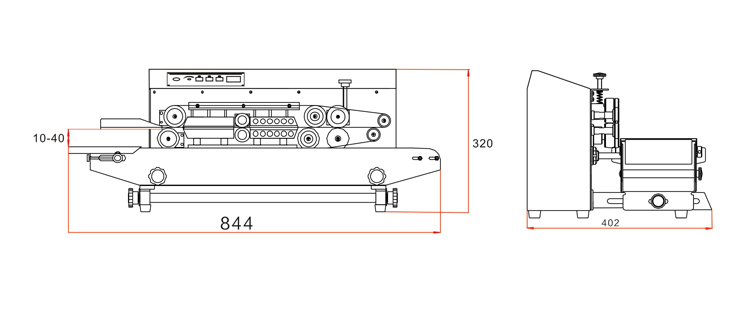 Product Detail: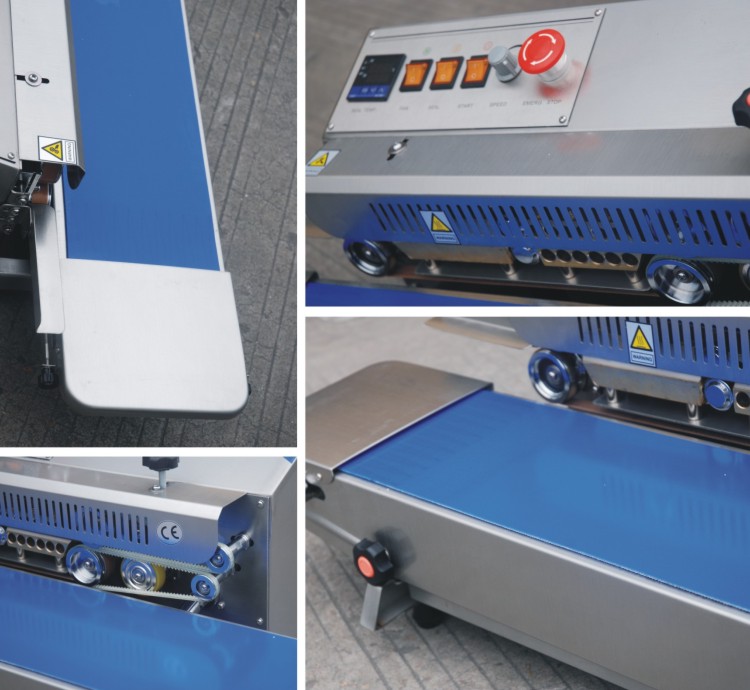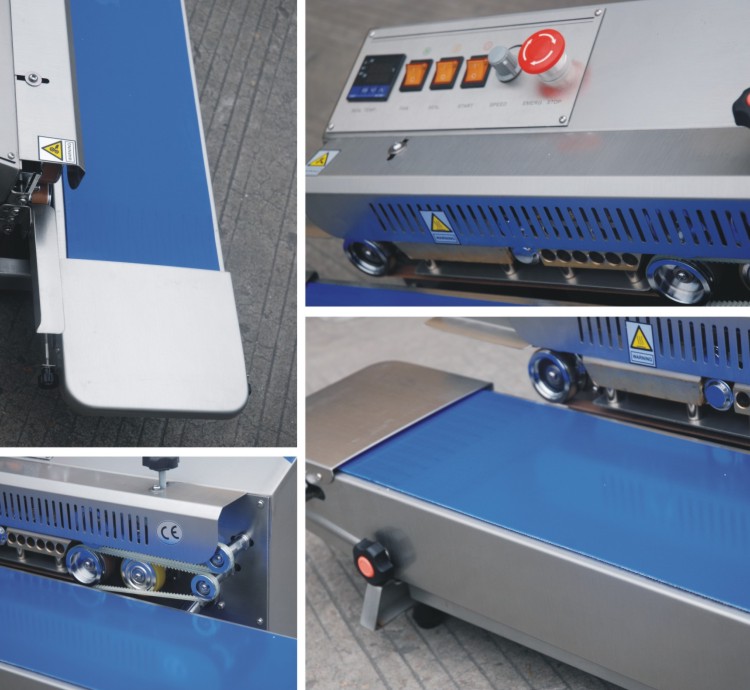 Specification:
MODEL
FR-7701
Voltage (VIHz)
AC 220/50 110/60
Power (W)
50
sealing Power (W)
300×2
Sealing Speed (m/min)
(0-12) (0-16)
Sealing Width (mm)
10
Temperature Range (°c)
0-300
Printing Type
Steel wheel embossing wheel printing (optional)
Distance from Sealing Center to conveyor Table (mm)
20-40
Distance from Base plate to lnterior Conveyor (mm)
65-85
conveyor Size (Lxw) (mm)
840×180
Max. conveyor Loading for Single Package (kg)
≤

1

overall conveyor Loading (kg)
≤3
xternal Dimensions (LxWxH)(mm)
840×380×320
Net Weight (kg)
23