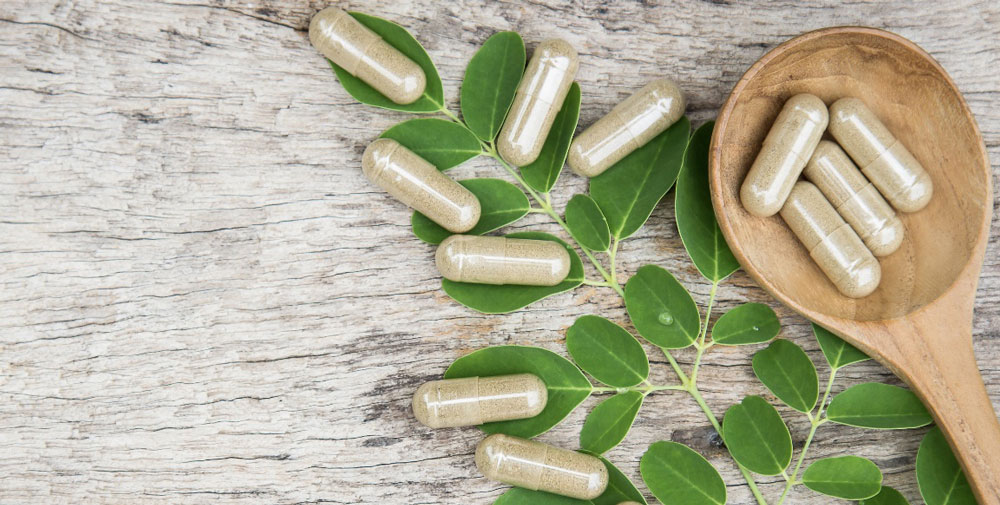 Semi Automatic Capsule Filler: The Complete Buying Guide in 2023
Did you know that the surprising history of capsule filling began in the 1920s which eventually demanded more and more innovations that you see today? Nowadays you find several advanced technologies with high configurations based on new research and a number of trials to offer multiple operating systems involving separation, filling, and closing in a single machine.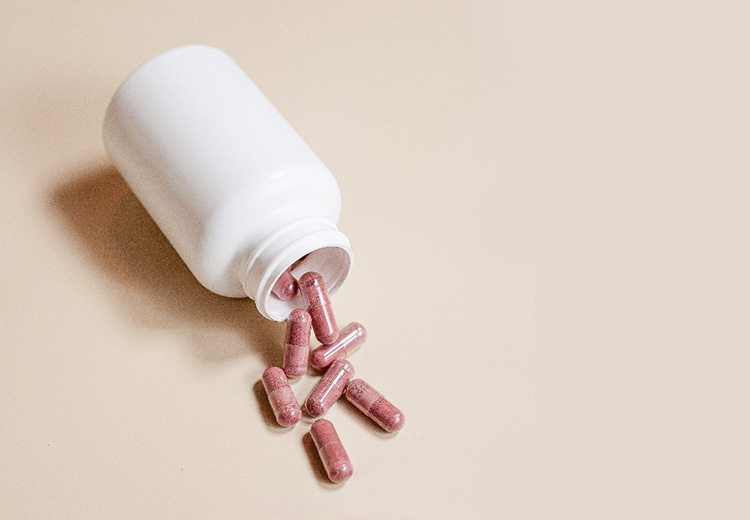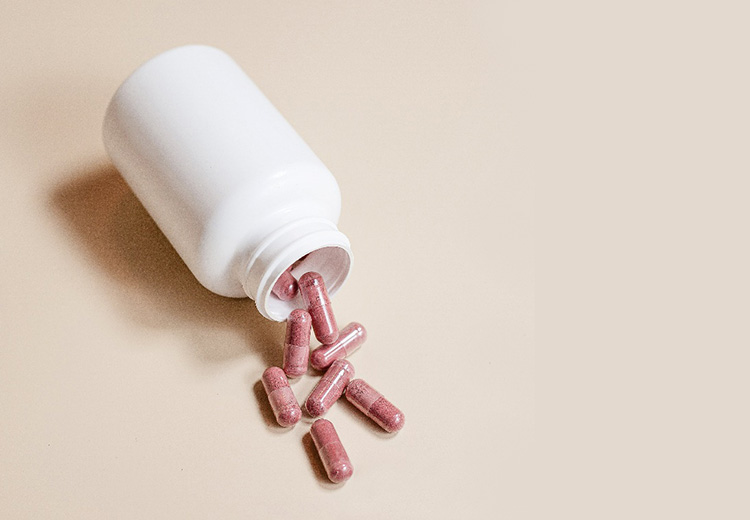 A semi automatic machine is also a good solution with various models and designs. If you're looking to purchase it, then this blog is for you. Please go through it to gain the right knowledge about the machine.
Add a header to begin generating the table of contents
1.What Is The Semi Automatic Capsule Filler?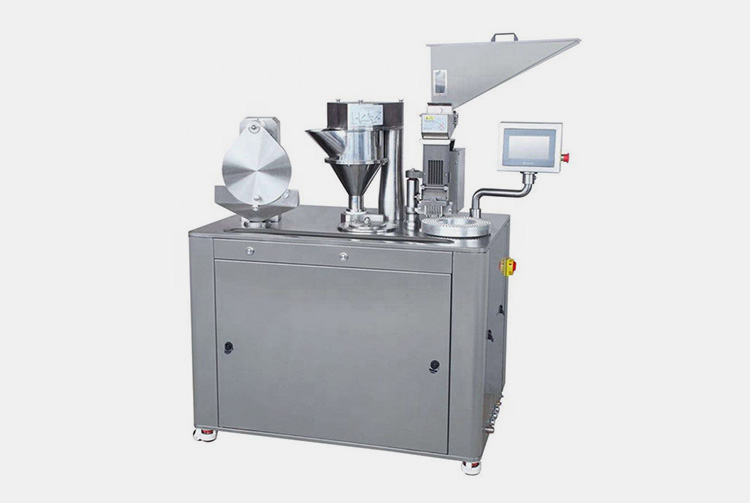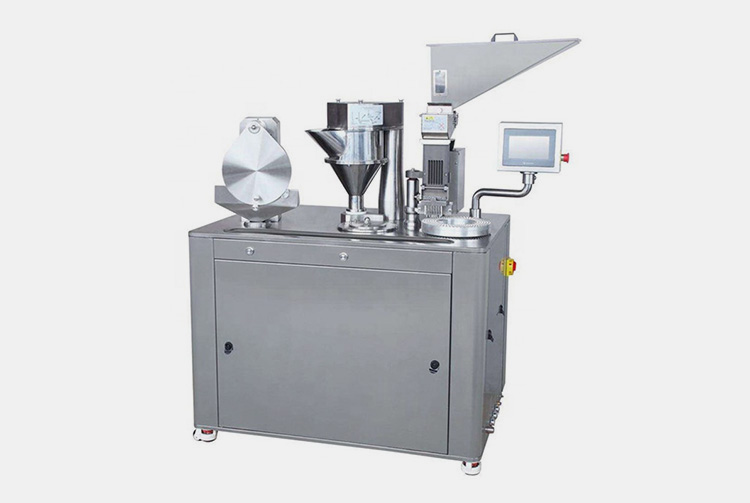 A Semi Automatic Capsule Filler
A semi automatic capsule filler is the best series machinery provide high production capsule filling process for various applications, i.e., pharmaceutical to R&D, from test to pilot studies and to market production. The machine basically involved working automatically with somewhat human intervention where its working based on gravimetric filling of substances.
The machine is significantly important to fill various types and combinations of formulation presented in the various texture such as powder, pellets etc., This is the best solution provide 100% hygienic results for production in healthcare, or general production sectors. The machine is available in various difference models and designs offering with cutting edge technologies that meet consumer's requirements.
2.Where Do You Use Semi Automatic Capsule Filler?
A semi automatic capsule filler finds it's applications widely in industries which have capsules as their product. For you to understand, we have elaborated few of those industries below and how they find the machine's purpose in their manufacturing.
Industry
Picture
Pharmaceutical Industry

Pharmaceutical dosage forms of hard and soft gelled capsules require filling with active pharmaceutical ingredients or API for therapeutic purposes. In order to fulfill this task , the manufacturers need a capsule filler machine to work productively to dispense bulk quantities of capsules. Some of the small scale industries also occupy this machine for their little setups requiring filling of medication into the capsules efficiently.

Pharmaceutical Capsules- Picture courtesy: PharmEasy

Nutraceutical Industry

For dietary supplements or disease fighting nutraceutical drugs , a semi automatic capsule filler is employed by nutraceutical industry for manufacturing of both soft and hard capsules. They bring the use of this machine to make multivitamins and other health promoting capsules.

Nutraceutical Capsules- Picture courtesy: Morgan Chemicals

Cosmeceutical Industry

Cosmetics industry also has benefits in using this machine as they manufacture beauty related soft capsules that are used widely for improving physical appearance. Whether it is about your skin, nails or hair cosmetic capsules are filled efficiently using semi automatic capsule filler.

Cosmetics Capsules- Picture courtesy:Akhil

Agricultural Industry

Nowadays innovation in agricultural manufacturing practices have brought forward the use of capsules as bio fertilizers and insecticides or pesticides. These capsules whether hard or soft, are filled and processed with required chemicals using semi automatic capsule filler machine

Bio fertilizers Capsules

Chemical Industry

The semi automatic capsule filler is used in the chemical industry to formulate convenient way of dispensing chemicals via encapsulation safely and accurately.

Chemical Industry

Food Industry

In the food industry, the semi automatic capsule filler is suggested in the encapsulation of products such as flavoring agents, colorants, herbs etc., respectively.

Food Industry

Research and Development

This is the field where testing and trials are conducted in day to day routines. The semi automatic capsule filler is a robust and reliable solution to help in the formulation and filling of testing products in capsules without any error and followed in an efficient manner.

Research and Development- Picture Courtesy: Gelekin

Herbal Industry

The fast growing industry where pure and organic plant based active ingredients, extracts, and herbs are encapsulated using semi-automatic capsule filler for treatment of general ailments.

Herbal Industry

Veterinary Industry

This is another industry where semi automatic capsule filler has a significant role in the dispensing of animal health related medications following an accurate and clean dosing.

Veterinary Industry
3.What Types And Sizes Of Capsules Can Be Treated With Semi-Automatic Capsule Filler?
The semi automatic capsule filler various capsule types in the machine. such as:
Gelatin Capsule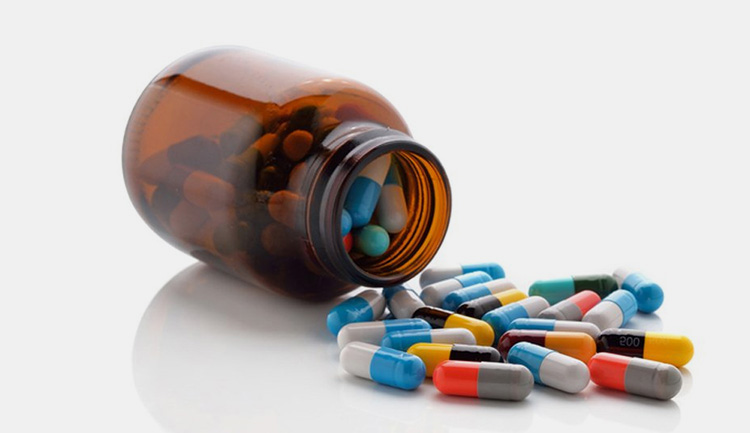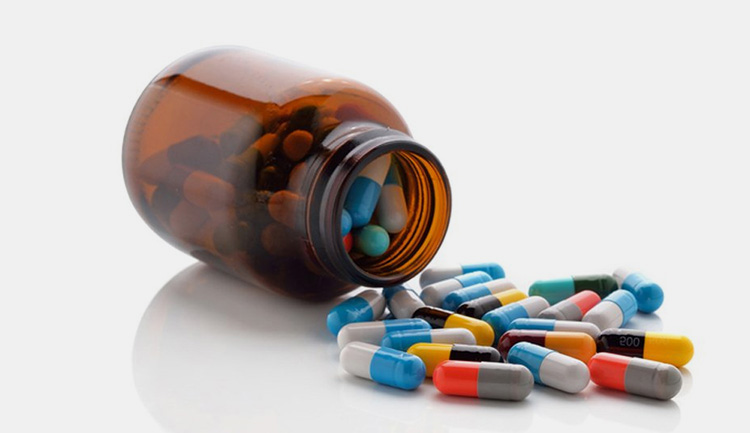 Gelatin Capsule- Picture Courtesy: Pharma Franchise
This is also known as a standard capsule which originates by animal protein sources and water such as bovine, pork, fish, or chicken bones are used to extract gelatin and utilized in the formation of gelatin capsule. These capsules are frequently used but not considered as a right choice in certain religions and vegans.
Vegetable Capsule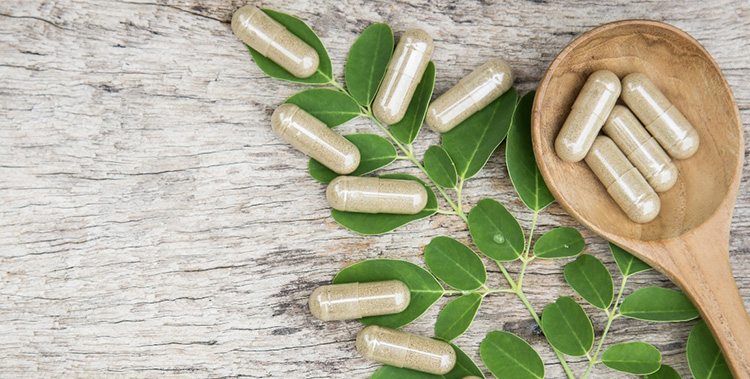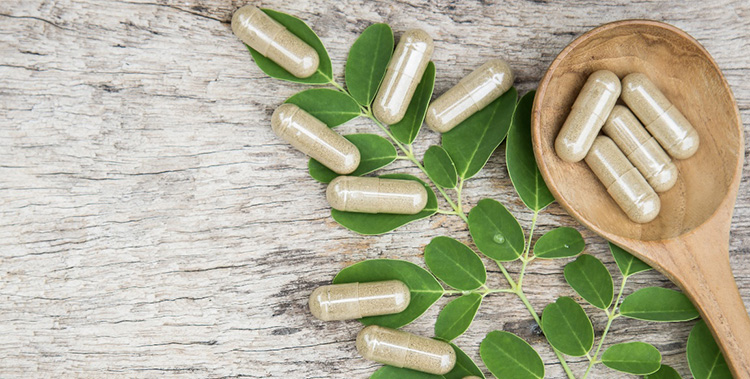 Vegetable Capsule- Picture Courtesy: Natural Health
This is another alternative source of capsules to gelatin capsules which is prepared from plant sources and considered as a best options among health – conscious people or who prefer plant capsules due to their dietary preferences. The capsules are formulated by using substances such as pullulan, starch, and other that is obtained from natural substances such as cell wall of fruits, vegetables, and other sources like algae.
000 Size

This is the most largest capsule size can be filled by semi automatic capsule filler which is approx. 26.1 mm longer and able to hold material with 1000 mg of weight and volume of 1.37 ml. In a more clearer words, three 000 size capsules are equal to one teaspoon size volume.
00 Size

This is another largest capsule size that is used for veterinary and cosmetic purposes has a 23.4mm long size and able to store material with 735 mg of weight and 0.91ml of volume. This means, that if you take five capsules with size '00', that would equal to 1 teaspoon size.
0 Size

This is the commonly used capsule size in pharmaceuticals, healthcare, and other sectors which is around 21.6mm long and able to hold around 500mg of substance weight with volume of around 0.68ml. In more simple words, if you take 7 capsules of size '0' size, that would be equal to one teaspoon.
1 Size

This is the smaller capsule size, unlike the standard one. This capsule is still preferred in various dosage filling procedures which is composed of 19.4mm length and able to encapsulate material with 400 mg of weight or 0.48ml of volume. So, nine capsules with size '1' would be able to be comprised of content of one teaspoon.
2 Size

This size of capsule is broad selected by pharmaceutical preparations but not in nutraceutical industries which is around 17.6mm long and able to carry 0.36ml of volume.

This is an ideal size to administer medication for elderly patients and children. This is because it is easy to swallow. If you take 11 capsules of size '2', that would be equal to around 1 teaspoon.

3 Size

This is seldom used capsule in medicinal industry. This is because, it is very small and not preferable as administering solid dosage form. That's why it is mostly used for research or chemical fields. The content stored in these capsules is estimated as 0.27 ml in volume. Moreover, if you take 15 capsules of size '3', that would be equal to around 1 teaspoon, that is why this is commonly used medication for treating cats, dogs or another pet.
4 Size

The size 4 capsule are considered as the second smallest size of capsule in the world. The capsule is less-frequent in use and composed of 14.33 mm in length and capable of storing 0.2ml of volume.

If you take 20 capsules of size '4', that would be equal to hold content of one teaspoon.

5 Size

This is the world's smallest capsule size which is mostly used in clinical trials studies as it is able to hold minute amount or concentration of test compound recorded as 0.13 ml in volume.

If you can take 35 capsules with size '5', that would be able to hold content of around 1 teaspoon.
4.What Material Can Be Filled Using Semi-Automatic Capsule Filler?
The semi automatic capsule filler is a multi-operational machine that is useful in the filling of various materials into capsules. The several types of capsule materials are mentioned in below:
Powders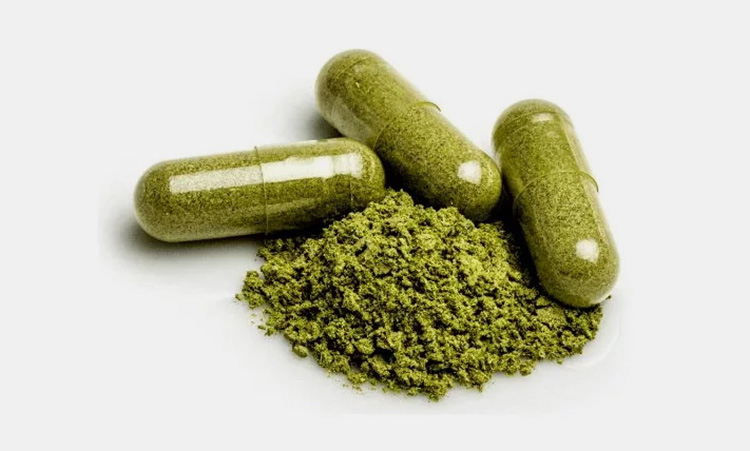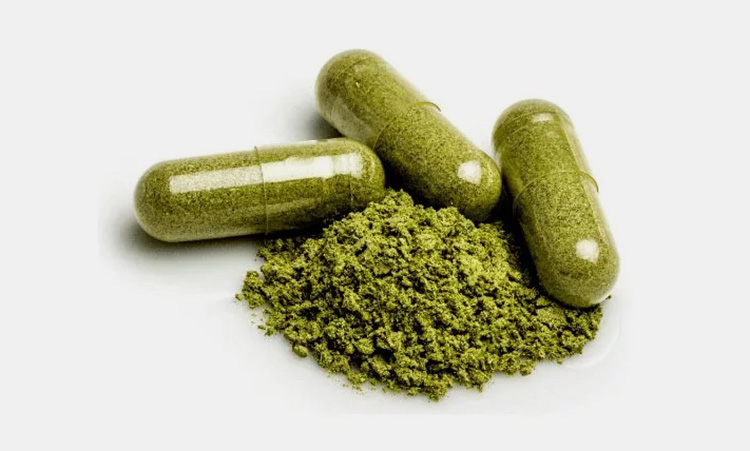 Powders in capsules- Picture Courtesy: Super green tonik
Whether medicinal powders or general usage powders; the semi automatic capsule filler is ideal tool to bring this task in an efficient manner. This machine is therefore used in a broad industrial field to encapsulate content accurately with no presence of air inside. This includes herbal, medicinal, cosmetic, and other powders.
Granules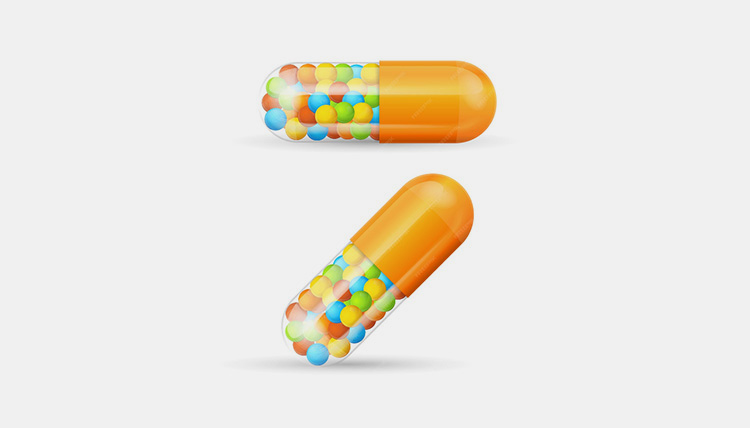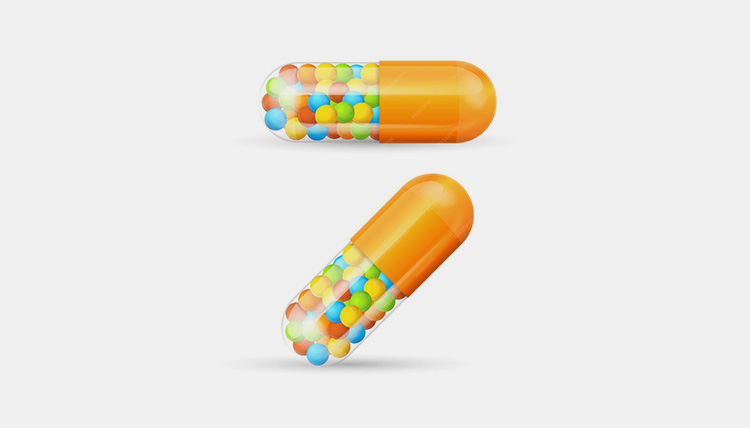 Granules in Capsules
The granules are also filled in capsules including coating, uncoated, effervescent, delayed release or sustained release, etc by using semi-automatic capsule filler respectively.
Pellets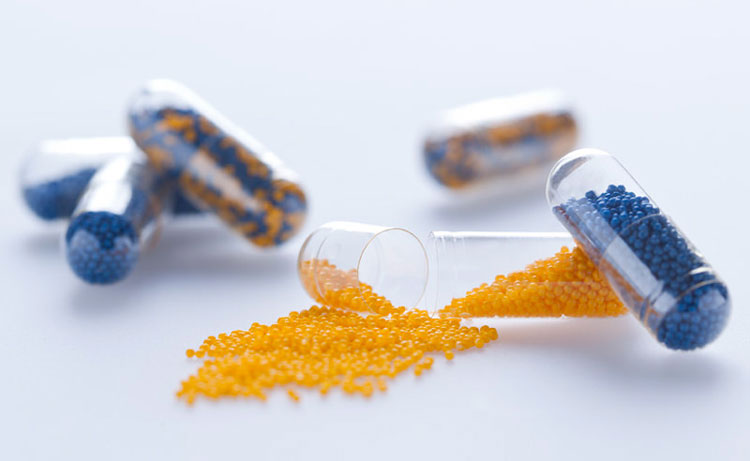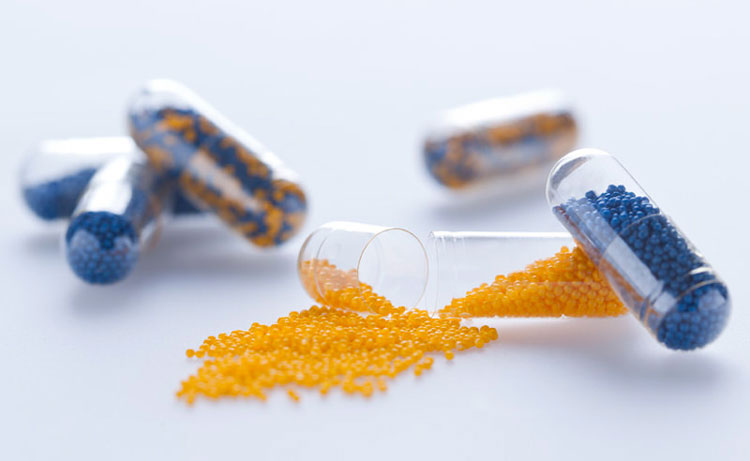 Pellets in Capsules-Picture Courtesy: Vantage Nutrition
Pellets are small, smooth, and polished particles of approximately 0.2 to 2 mm in sizes which are commonly used in nutraceutical items. The semi automatic capsule filler is a good solution for fast encapsulation of granules into each capsule respectively.
Pills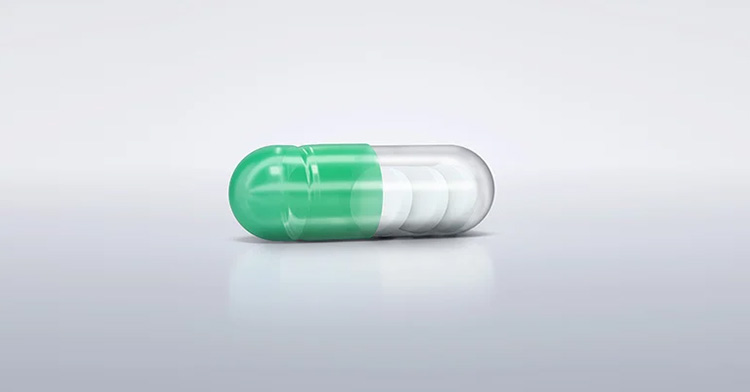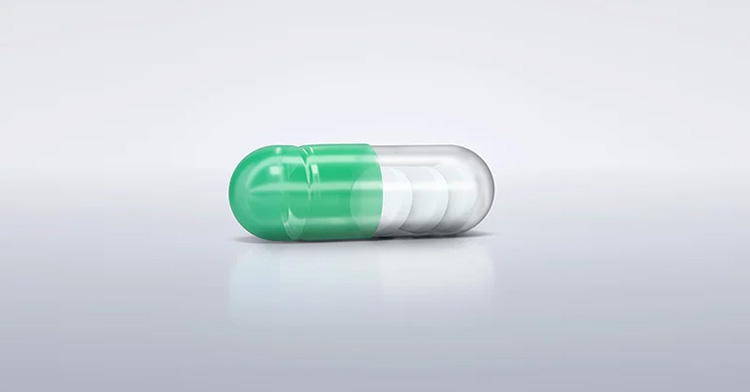 Pills in Capsules-Picture Courtesy: Syntegon
This is another new category of material encapsulated in the capsules where specialized dose of active ingredients in the form of pills are administered in the form of capsules which is filled by the use of semi automatic capsule filler. As pills are much smaller in size, therefore it is encapsulated to make them acceptable to patient in swallowing.
Combinations or Combo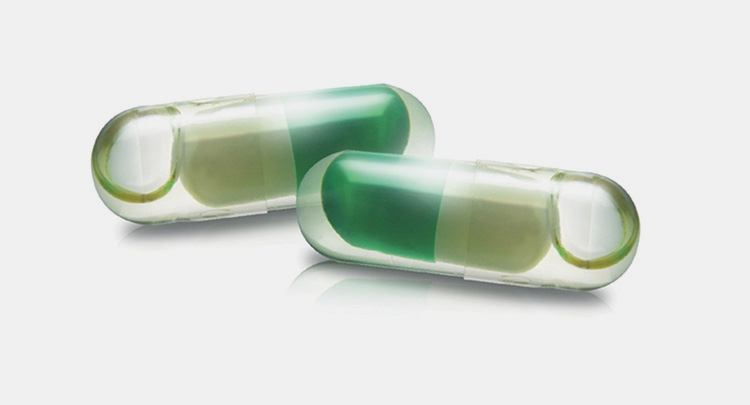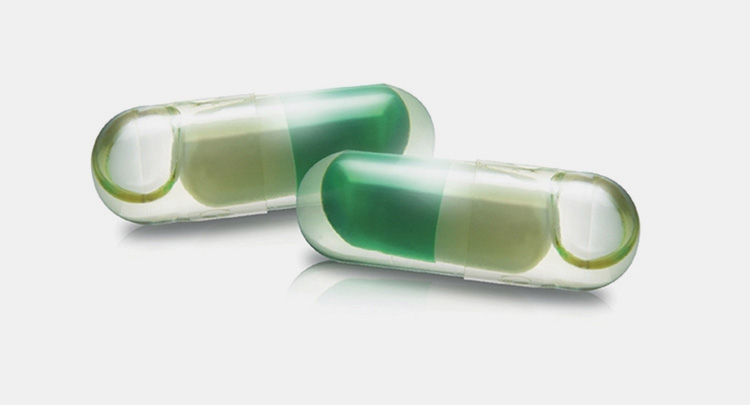 Fill Material Combination in Capsule-Picture Courtesy: Contract Pharma
As it names show, the capsules are filled with a combo of therapeutic dosing such as tablet with granules, granules with pellets, micro-pills with powders etc., this is the new way of drug administration that can be formed by using semi-automatic capsule filler.
5.How To Classify Semi Automatic Capsule Filler?

A semi automatic capsule filler is displayed in a broad classification based on the types of automation, types of materials to be filled, and other. Please find below content to know about the classification:
BASED ON SIZES
Lab Scale Semi Automatic Capsule Filler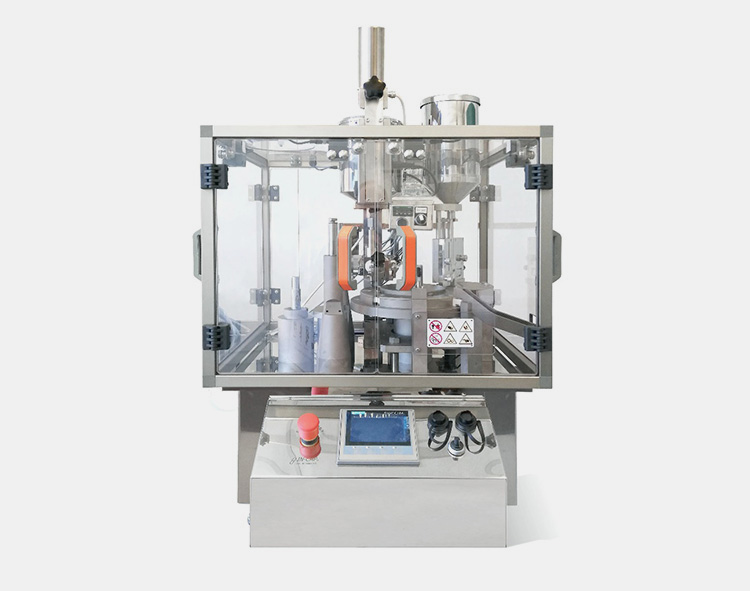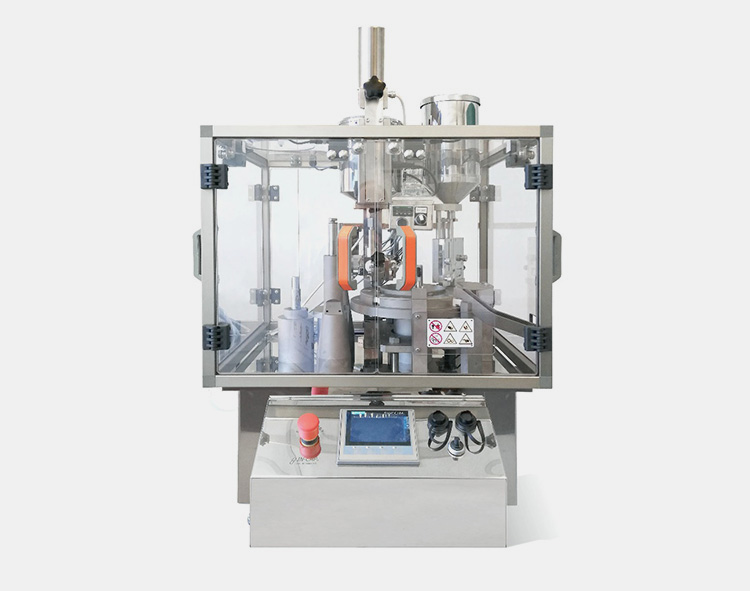 Table Top Capsule Filler- Picture Courtesy: Mendel Company
This is popular and commonly used in the application carried out by researchers and laboratory sciences where production scale of capsule filling is almost limited and concise.
The machine is mostly made up of small and compact structures and is easy to adjust and install. The machine is able to fill and close the capsules with respective products varies from tenth to hundreds capsule hourly.
Medium Scale Semi Automatic Capsule Filler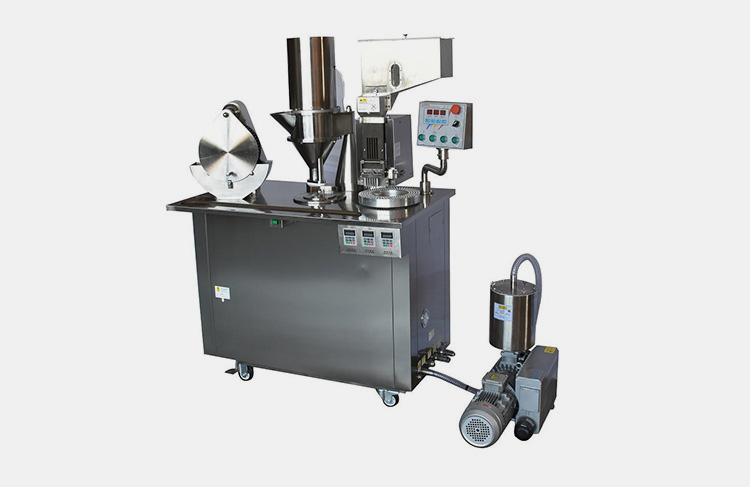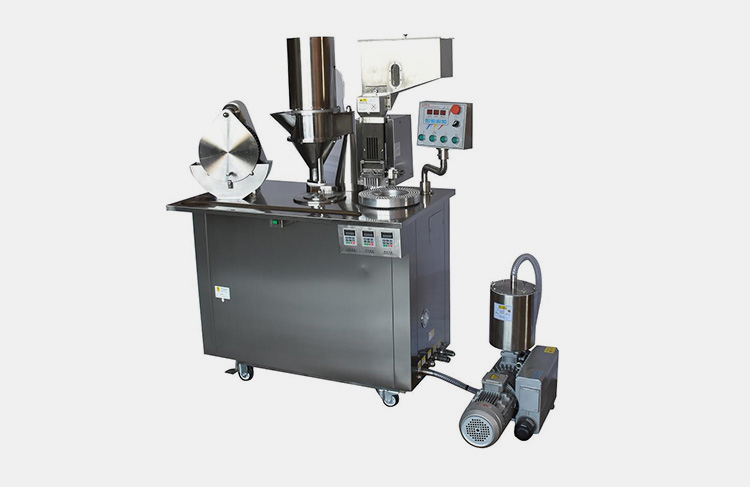 Medium Scale Semi Automatic Capsule Filler
This is the machine basically used in a medium production sector where filling procedures varies small to medium capacity. The machine is also able to deal with large production quantities but not recommended for a longer term running facilities. 
BASED ON MATERIALS
Semi Automatic Capsule Filler for Powder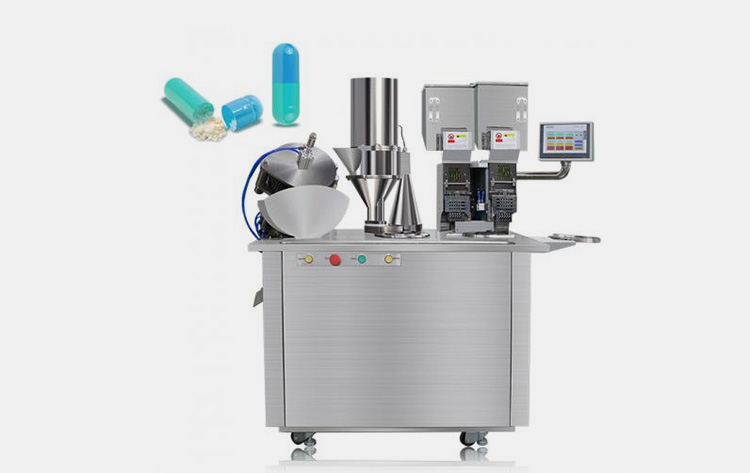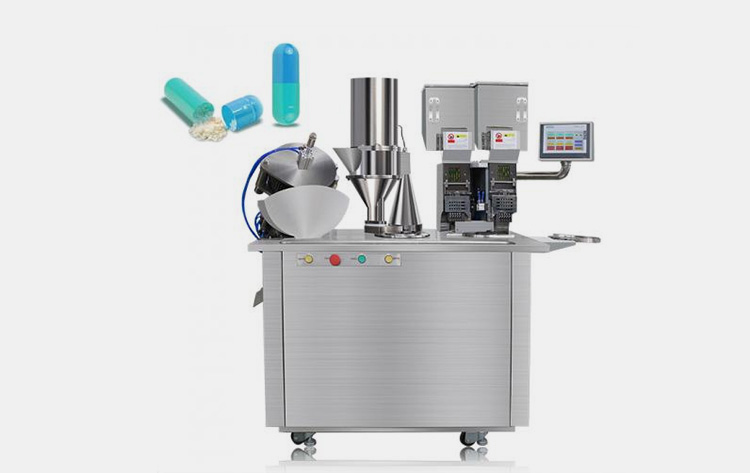 Semi Automatic Capsule Filler for Powder
The machine is specially designed with features that assure precisely filling of powdery substances into capsules of various sizes.
Semi Automatic Capsule Filler for Pellets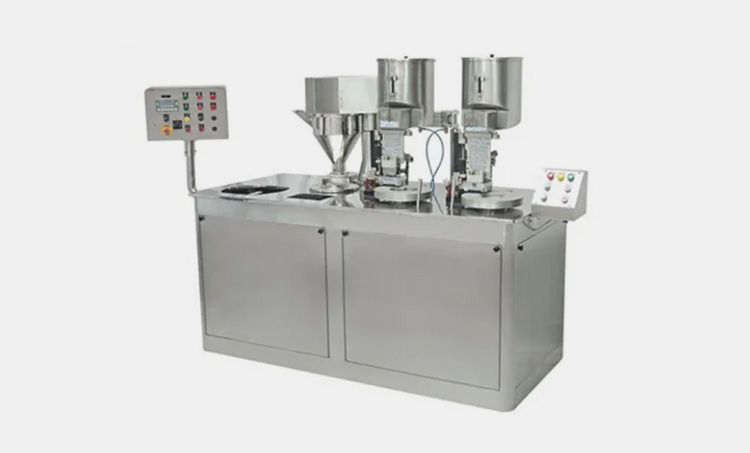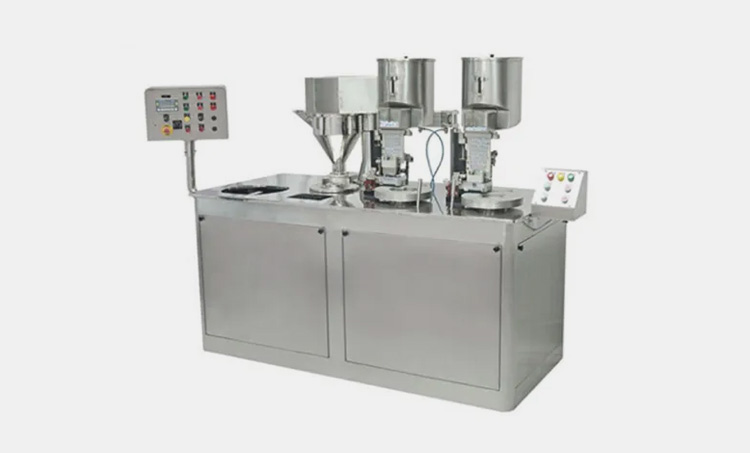 Semi Automatic Capsule Filler for Pellets
This is the most advanced machine which is designed for encapsulation of granular substances or pellets into each capsule accurately.
BASED ON THE NUMBER OF HEADS
Single Head Semi Automatic Capsule Filler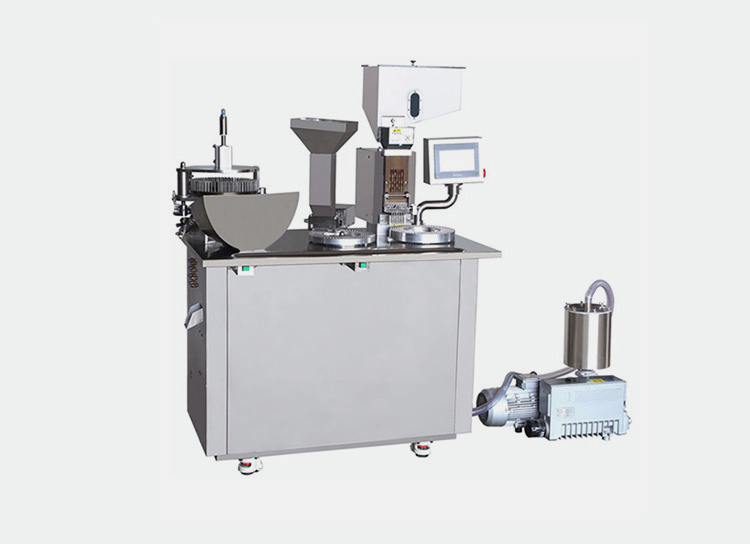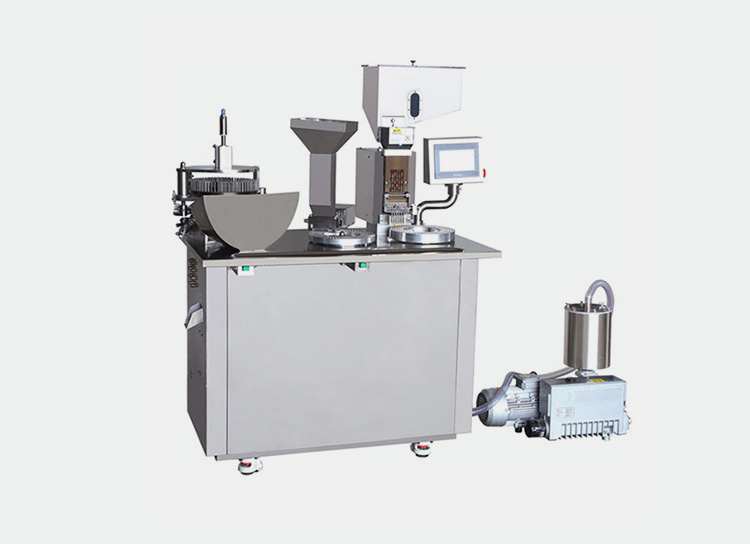 Single Head Semi Automatic Capsule Filler
This machine is ideal to run small to moderate production requirements as only one filling head is assigned to dispense material for encapsulation. The machine is commonly used as it is fast and economically sound.
Double Head Semi Automatic Capsule Filler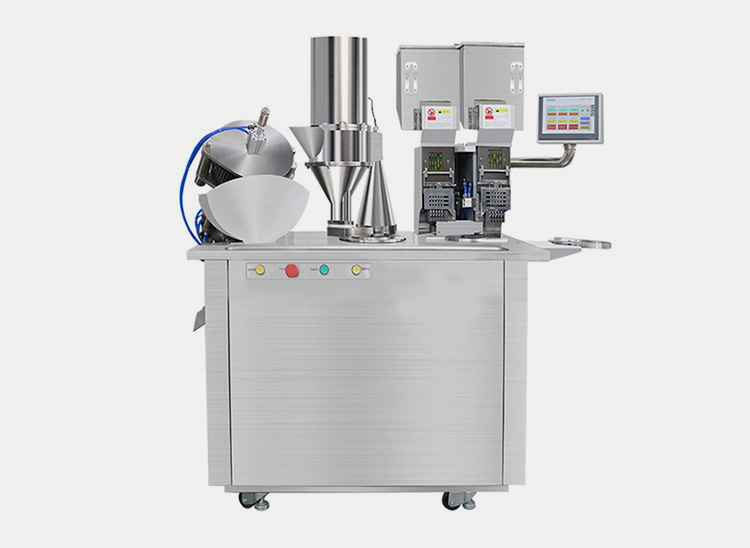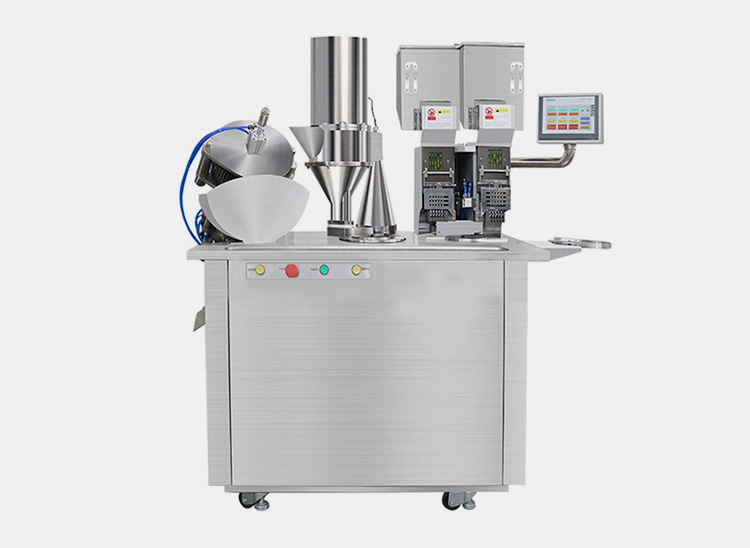 Double Head Capsule Filler
This machine gives you double production capacity as compared to single head semi automatic capsule filler as double filling heads are subjected for encapsulation procedure simultaneously. The machine is effective, compact, and excellent to give you a high output as you expected.
6.How Semi Automatic Capsule Filler Works?
The semi automatic capsule filler machine works by following a few simple steps that we have simplified as stage I and stage II.
STAGE I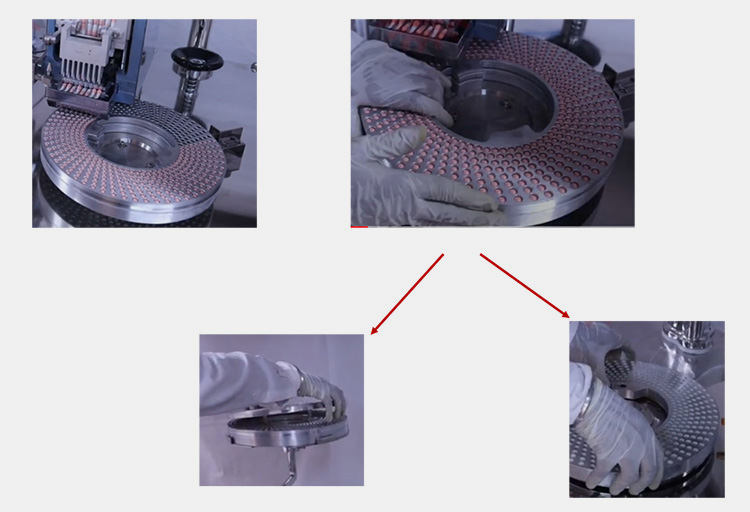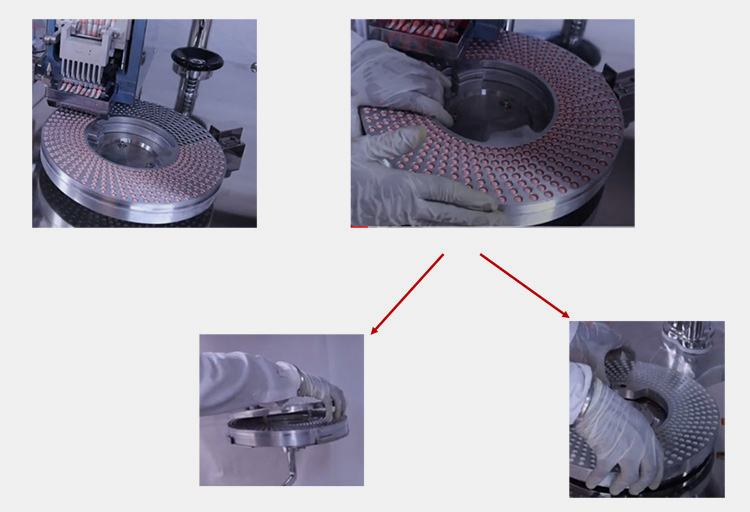 Capsule Loading
The process begins when you pour a number of empty capsule shells into a capsule hopper and press the key to initiate the procedure.
Capsule Rectification
The capsule rectifier helps in the positioning of the capsule to directly insert into the cavities of the moving capsule ring.
Separation
Once the capsules are filled completely in capsule ring stops movement. Now manually remove the capsule ring separate the unit and adjust capsule bodies just below the ingredient hopper; while the heads are placed on the capsule joiner.
STAGE II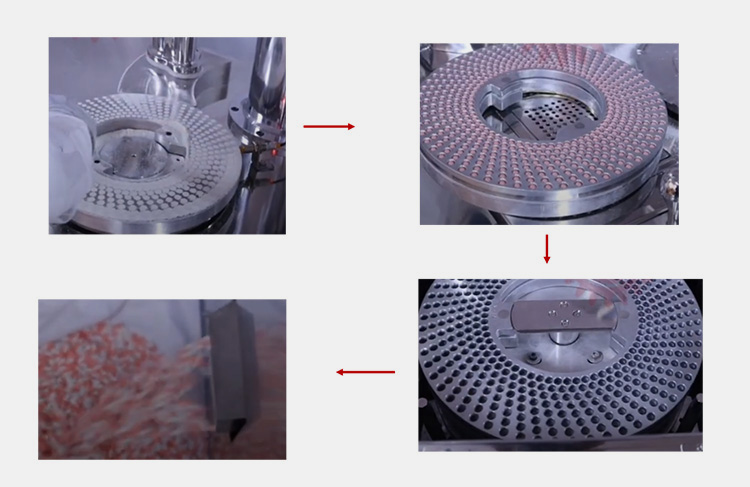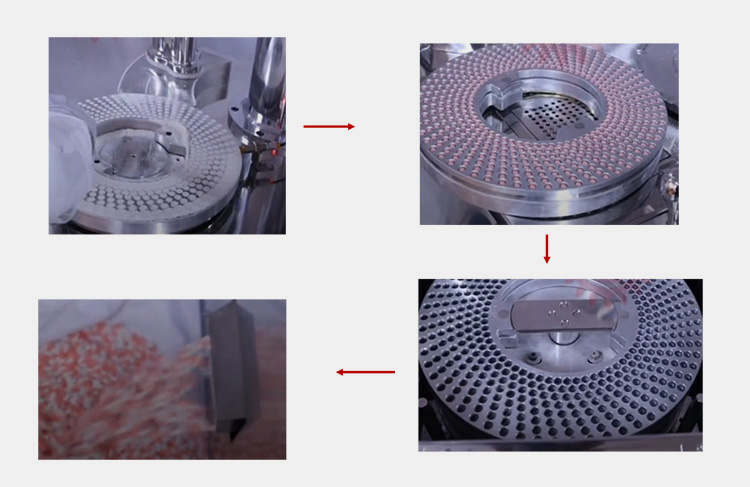 Filling
Start the machine again to allow the ingredient hopper to pour the formulation directly into the bodies of the capsules. Upon movement of the disc the ingredients are filled inside the capsules, now stop the machine and scrap the excessive material with a scraper, and place the capsule joiner manually.
Capsule Joining
Now join the disc and place it into a locker that helps in the firm joining of the capsule's bodies with heads and ejects automatically.
7.What Are The Parts Of Semi Automatic Capsule Filler?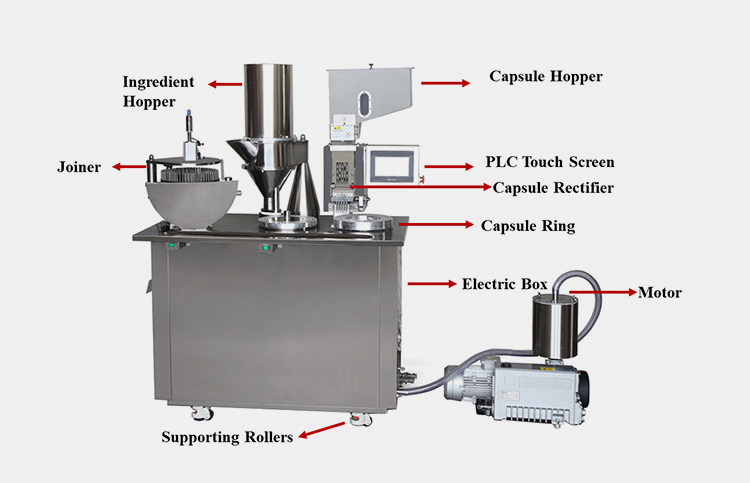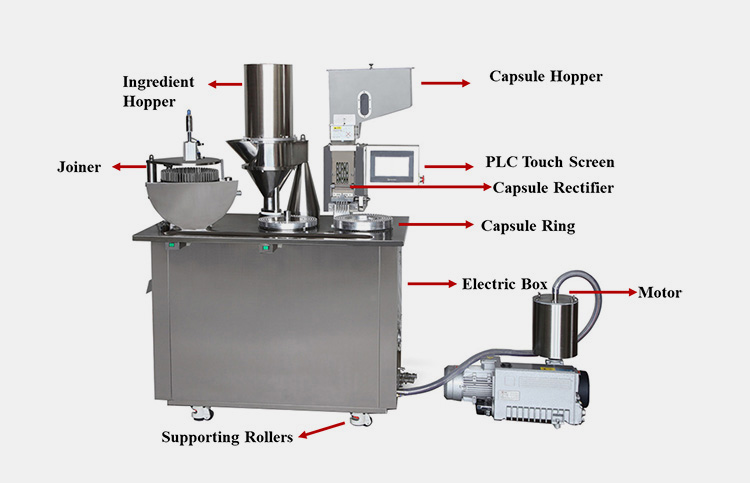 The parts of semi automatic capsule filler
| | |
| --- | --- |
| Capsule Hopper | A capsule hopper is a part which holds the empty capsules that would be needed by the machine later on for filling purpose. It has sensors that detect when the supply of capsules is in excess or runs off. The hopper has mechanical gate to control the quantity of required capsules passing into the machine. |
| PLC Touch Screen | PLC system is a programmable logic control touchscreen device that needs to be operated by a user for feeding instructions to the machine on how it should be operated. Once the parameters of working are input, it is executed and can be monitored for diagnosis of the overall process working efficiently or not. |
| Capsule Rectifier | It is mandatory to ensure that the capsules supplied to the machine for being filled is properly oriented, which means the body of each capsule must be facing the cap part of the capsule. Horizontal part of rectifier will correct the direction of capsule and the vertical part would push the capsules to hole of segments ensuring that the cap stays on top. |
| Capsule Ring | This is responsible for separating the capsules while the filling process goes on. Capsule ring holds the body part and the cap part separately, while the filler fills the desired material into the body of capsule and later the cap is fixated on it. |
| Electric Box | Electric box can also be called as the powerhouse of the machinery as it is equipped with all necessary electrical components such as wiring, circuits and switches that runs the whole functioning of machine. |
| Motor | Motor can be said as driving force of different movable components of the capsule filling machine such as capsule rectifier, capsule joiner and rollers. It supplies the power requirement in order to run these parts smoothly. |
| Ingredient Hopper | Ingredients hopper is different from the capsule hopper as it contains the material that is supposed to be filled inside the capsules. When required, it releases the ingredients to be filled in the suitable way appropriately. |
| Joiner | Joiner is a movable part of the semi-automatic capsule filler. This plays a role in joining of both the capsule parts once being filled. The lower part of the body of capsule holding the ingredient is sealed by placement of upper part or the cap of capsule, therefore closing it securely. |
| Supporting Rollers | Supporting rollers constitute the semi-automatic capsule filler's machinery design and they manoeuvre the capsules through multiple stages of the filling mechanism. They assist in hassle free movement of the capsules throughout the complete process. |
8.How Semi Automatic Capsule Filler Different From Automatic Capsule Filler?
Today, the demand for semi automatic capsule filler is the same as automatic capsule filler. Both machines are absolutely tremendous in their own ways. However, there are distinct differences that you must know when selecting them.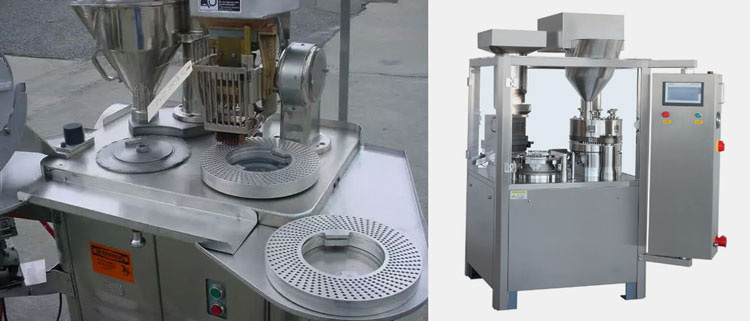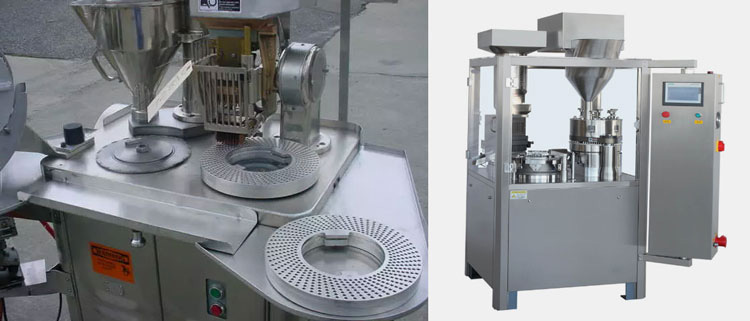 Semi automatic capsule filler VS Automatic Capsule Filler
Production Output
| | |
| --- | --- |
| The semi automatic capsule filler is designed to bring efficient results for small to moderate production companies. The machine needs to be handled with minimal human intervention during the filling of capsules hence you 'can't use this machine for large production batches. | The automatic capsule filler entirely works automatically and doesn't need any human intervention to work, eject, or discharge the capsule. You can use this machine to operate day and night or large production batches as it gives you an excellent throughput. |
Machine Structural Features
| | |
| --- | --- |
| The semi automatic capsule filler is made of a minimal and very simple structure that is composed of a hopper, filler, and manual loading unit for capsules. The machine is compact and easy to adjust in your working vicinity. | The automatic capsule filler is a highly advanced machine with a complex structure as compared to semi automatic capsule filler. It offers you high speed and entire operating units are automatic with continuous workflow. |
Human Involvement
| | |
| --- | --- |
| The semi automatic capsule filler is included with technician or human involvement. | The machine is involved with no human intervention. |
Machine Size
| | |
| --- | --- |
| The machine is available in smaller in size hence prefer for limited floor areas. | The machine is presented with a large size footprint hence you need a large installation space. |
Conclusion
A semi automatic capsule filler is a helpful machine to improve the production process with adaptable technology and ensure promising accuracy in production output. Also, the important thing you must keep in mind is that this machine is ideal and complies with all required quality standards for formulating healthcare products including medicinal, food, herbal, nutraceutical, and other. So, investing wisely would be worthwhile if you select the right machine from the right manufacturer. Allpack belongs to a team of experienced staff who offers you quality equipment in an economical way. In case, you have any questions or concerns about purchasing a semi automatic capsule filler, just write us a message; we will soon contact you for quick help.
Don't forget to share this post!
CONTACT US
Tell us your raw material and project budget to get quotations within 24 hours.
WhatsApp Us: +86 181 7101 8586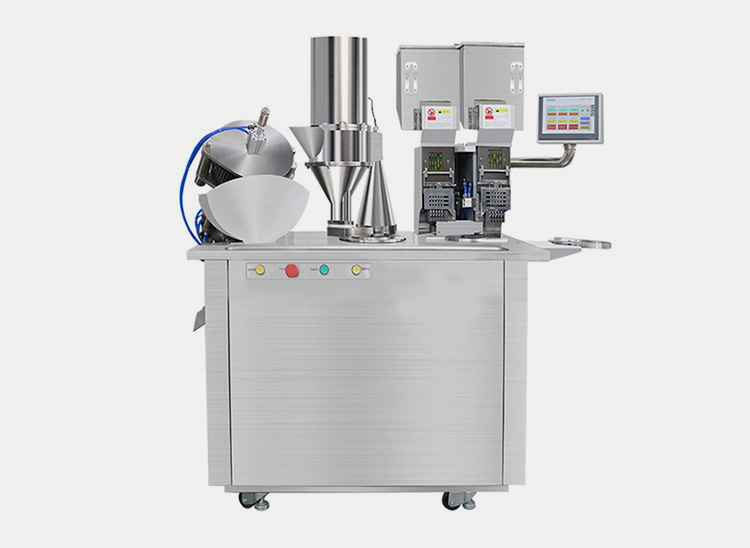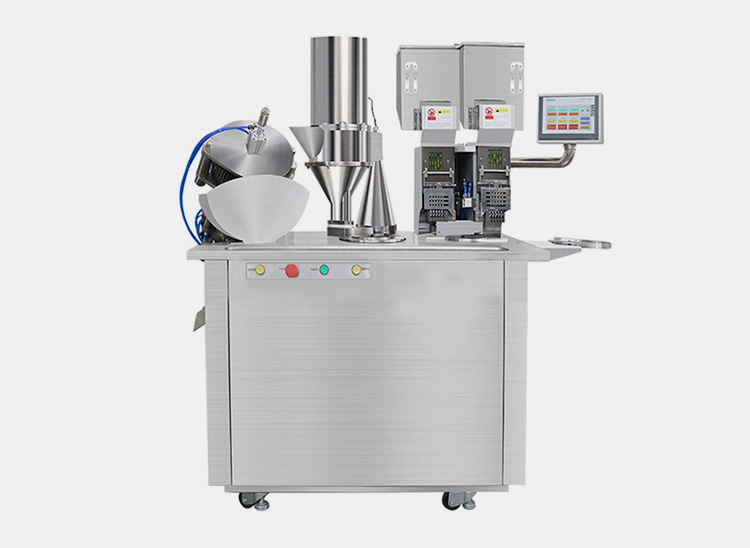 Tell us your material or budget, we'll reply you ASAP within 24 hours